Fragrant potatoes "Dauphine" can be safely prepared as a dinner or as a main dish for a side dish. It always turns out to be successful, so if you want to somehow diversify the menu or surprise guests, you should pay attention to this recipe.
When choosing products for cooking, it is advisable to use those that are of the best quality. So, you need to purchase butter with a high percentage of fat content, and ideally, use homemade butter in general. Potatoes will be tastier with yellow flesh inside and it is advisable to buy the variety that is suitable for baking, and not for boiling. Otherwise, the finished potato may fall apart and not have such an attractive appearance. When choosing sour cream, it is better to buy one that has a high percentage of fat content, or take homemade. Instead of sour cream, cream is also suitable.
It is desirable to bake the dish in a ceramic mold. If there is none, then the one that is available will do.
Ingredients:
Potatoes – 400 g.
Hard cheese – 50-70 g.
Egg – 1 pc.
Butter – 50 g.
Nutmeg, garlic salt – to taste.
Salt, pepper – to taste.
Sour cream – 100 g.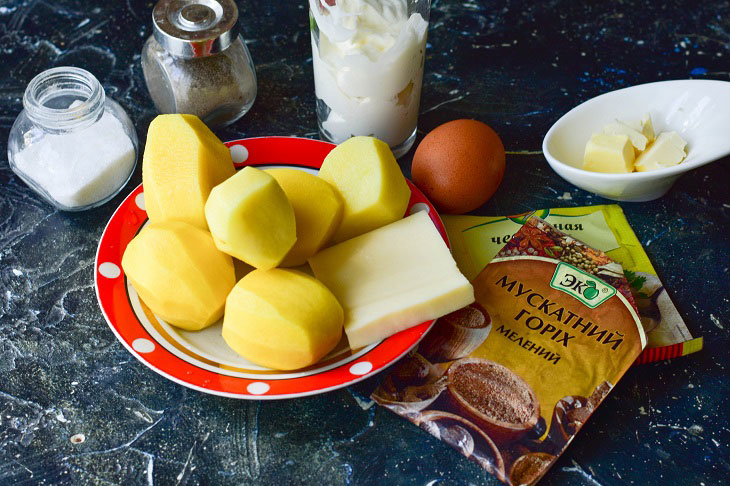 How to cook:
1. Peel potatoes. Then rinse with plain water. After that, cut into thin slices.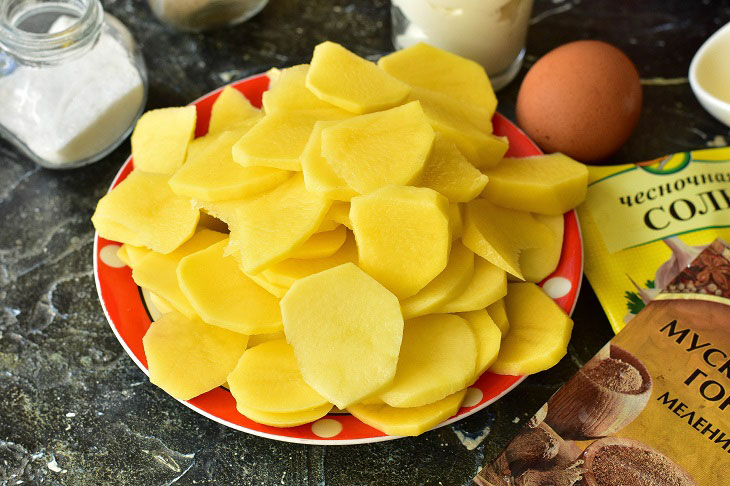 2. Transfer the chopped vegetable to a deep bowl. It is purely for convenience. Add salt and ground black pepper.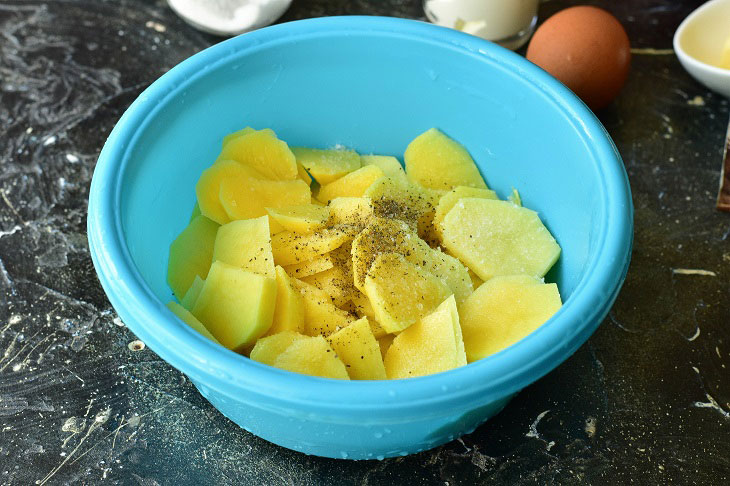 3. Now send the potatoes to the baking dish.
If you want, you can pre-grease the baking dish with vegetable or butter.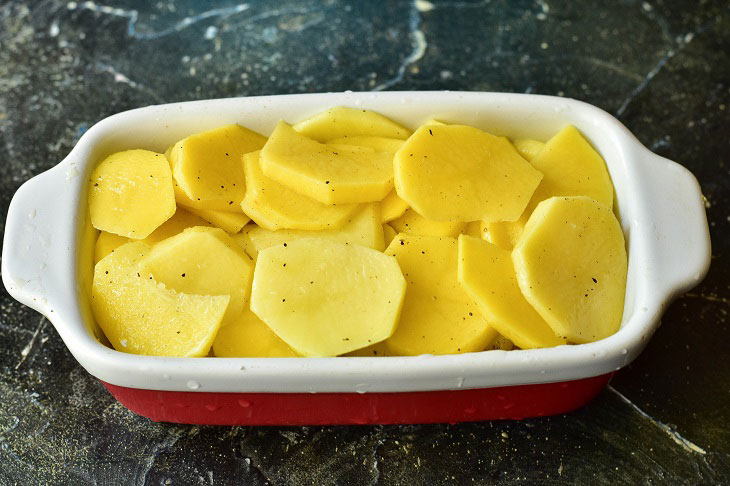 4. Put sour cream in a bowl. Crack an egg into it immediately. Add garlic salt and nutmeg.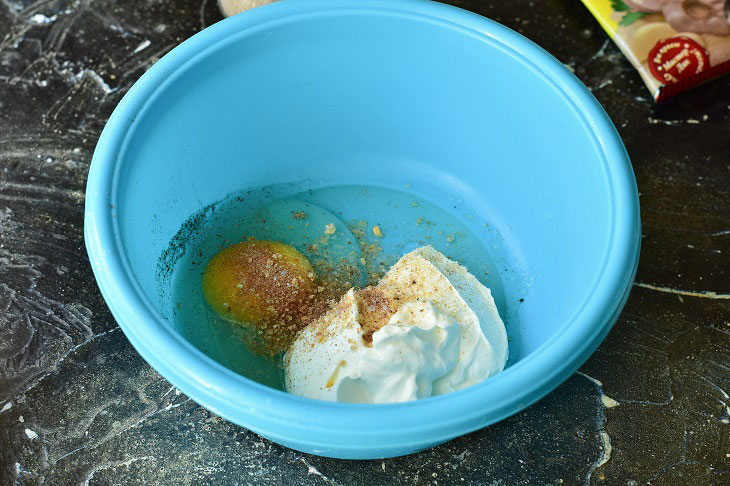 5. Mix everything well.
For convenience, use a kitchen metal whisk or a regular fork.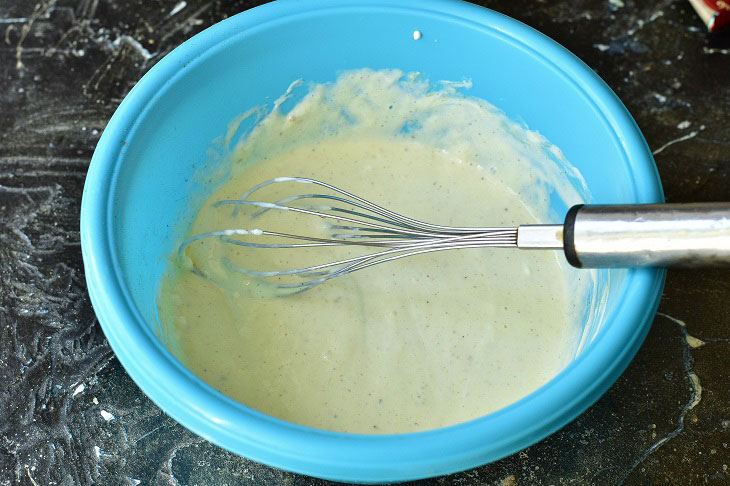 6. Pour prepared sauce over potatoes. Send the form to the oven preheated to 190 degrees for 40 minutes.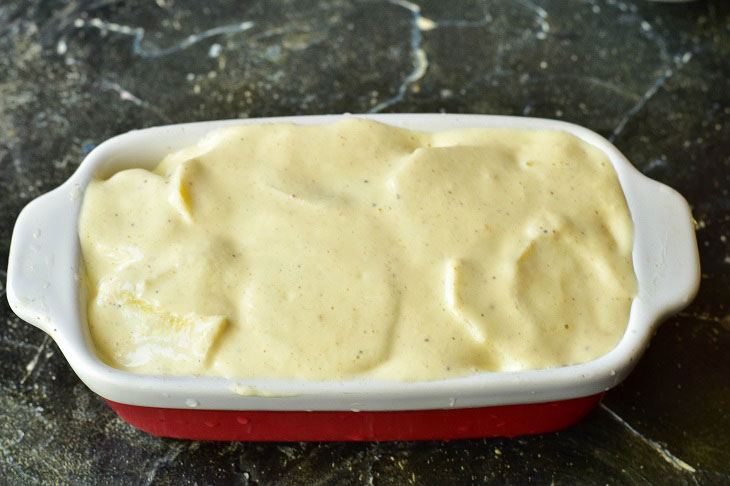 7. Now put some pieces of butter on top of the dish.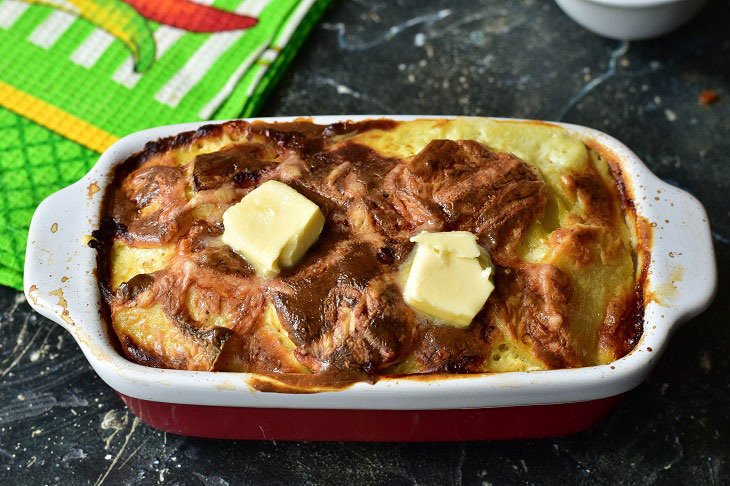 8. Grate hard cheese on top.
By the way, the cheese product in this recipe is extremely undesirable to use.
Send the dish to the oven for just another minute. During this time, hard cheese should be completely melted.
Here is such a fragrant Dauphiné potato!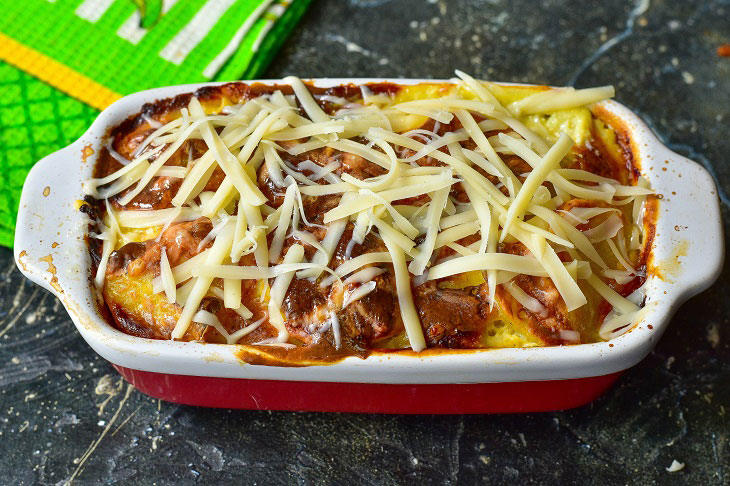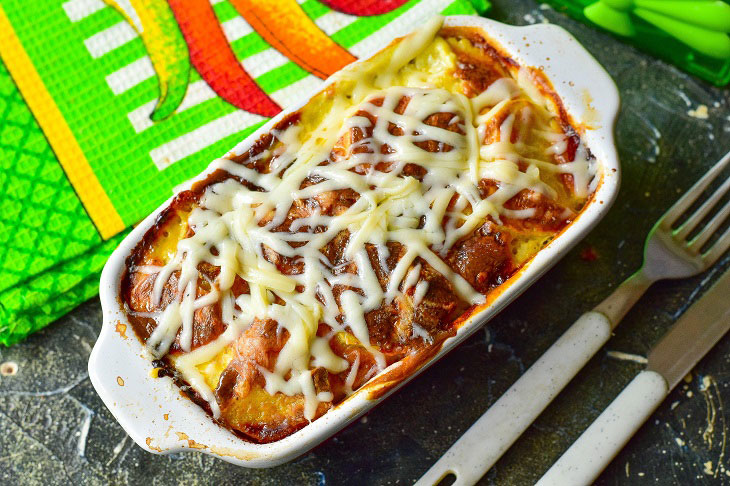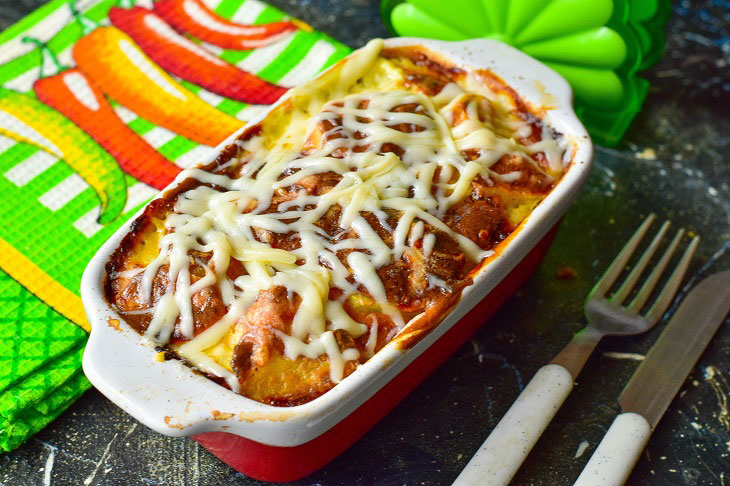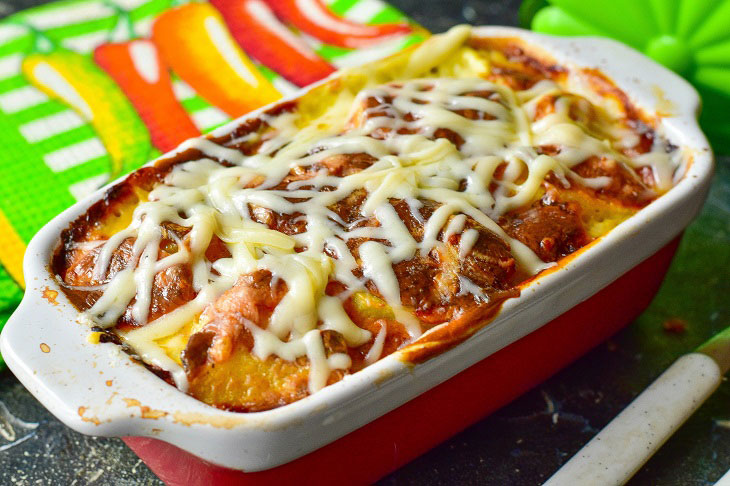 Bon appetit!