Princely potatoes are a delicious and very satisfying dish, we suggest preparing them for a family dinner or a festive table. It is prepared in the oven with the addition of cottage cheese. It is cottage cheese that gives the potato a unique flavor and makes it melt in your mouth, such a dish was worthy of princes.
The principle of preparation is quite simple – chopped potatoes are laid out in layers with fatty cottage cheese, all the ingredients are poured with a mixture of eggs and cream, then baked in the oven. Potatoes can be used both raw and pre-cooked. It all depends on the variety itself. If it cooks quickly and boils well, then you can use it raw. If the potato variety is cooked for a long time, then it is better to pre-boil it almost until tender. From boiled root crops, the dish is cooked twice as fast in time, keep this in mind.
Ingredients:
Raw potatoes – 350 g.
Fat cottage cheese (9%) – 250 g.
Cream 10-15% – 150 g.
Chicken eggs – 2 pcs.
Vegetable or butter – 30 g.
Salt, black pepper – to taste.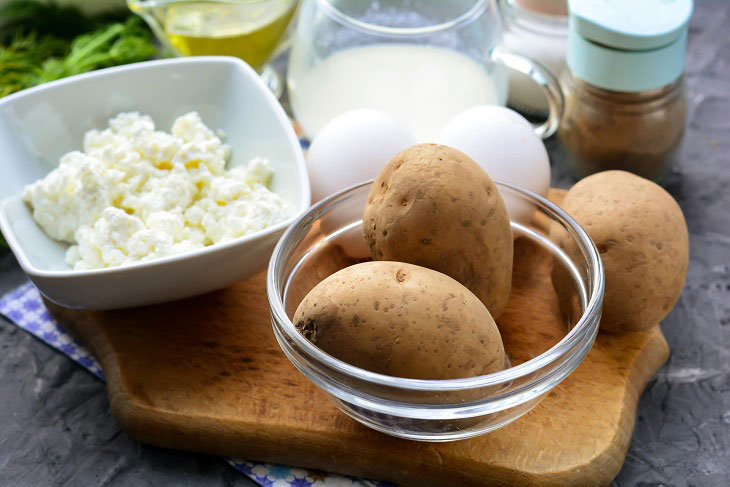 How to cook:
1. Peel the potatoes, rinse them in water, then cut into thin circles.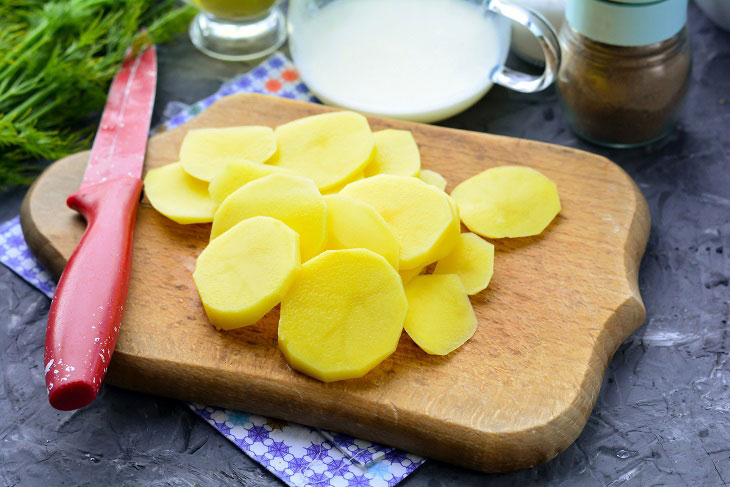 2. Lubricate the baking dish with any oil (butter or vegetable) and lay out an even layer of raw potatoes, lightly salt.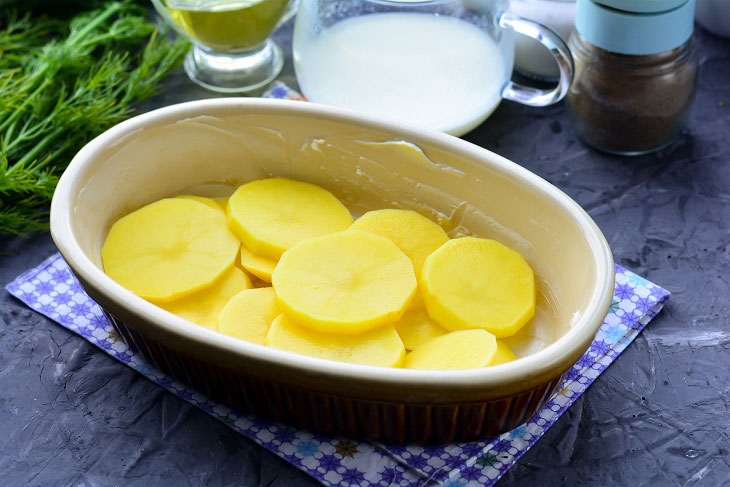 3. Spread the cottage cheese on top of the potatoes, smooth.
Use fatty cottage cheese, a homemade product is suitable, it will be tasty and soft after baking.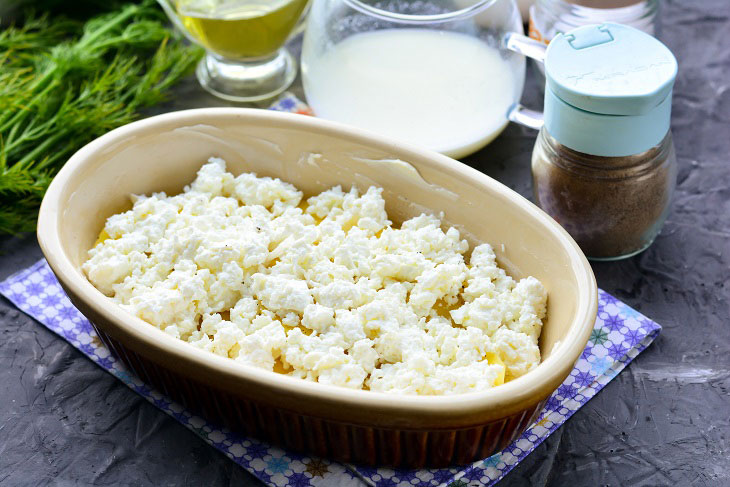 4. Repeat the layer of potatoes, add spices to taste – salt and black pepper.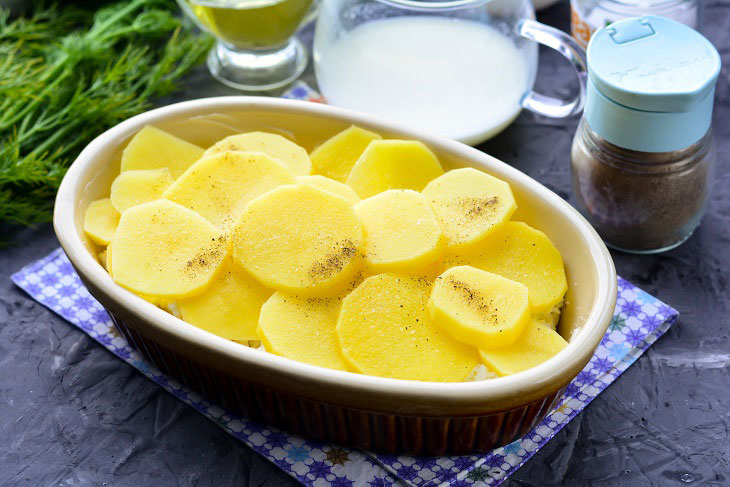 5. Pour the cream into a deep container, beat in the eggs.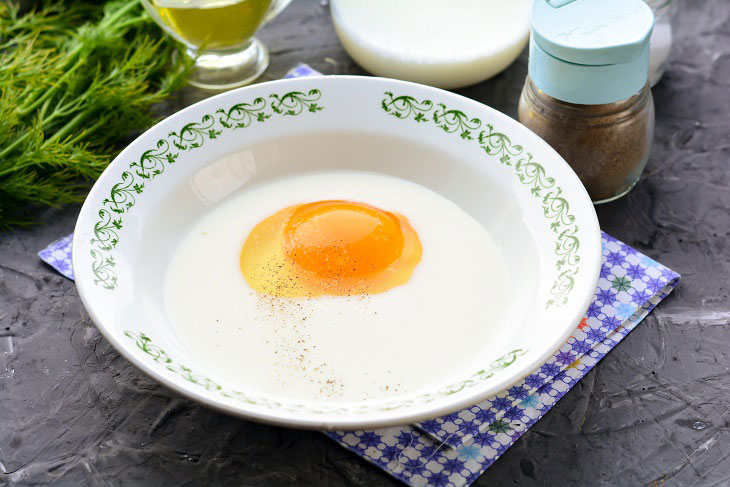 6. Add spices to taste, shake the mixture with a fork or whisk.
7. Pour the egg-cream mixture over the potato dish and place in the oven to bake.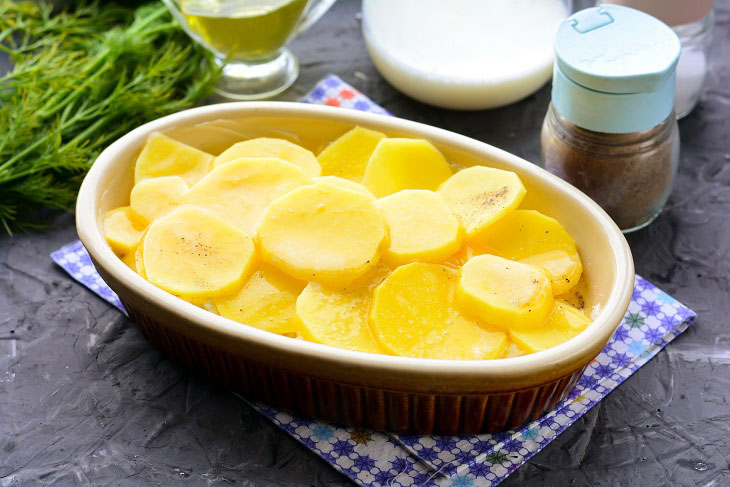 8. Bake the dish for 35 minutes at 180-190C until golden brown. If the potatoes are well boiled, then they will be perfectly cooked and will be soft.
Serve hot, delicious.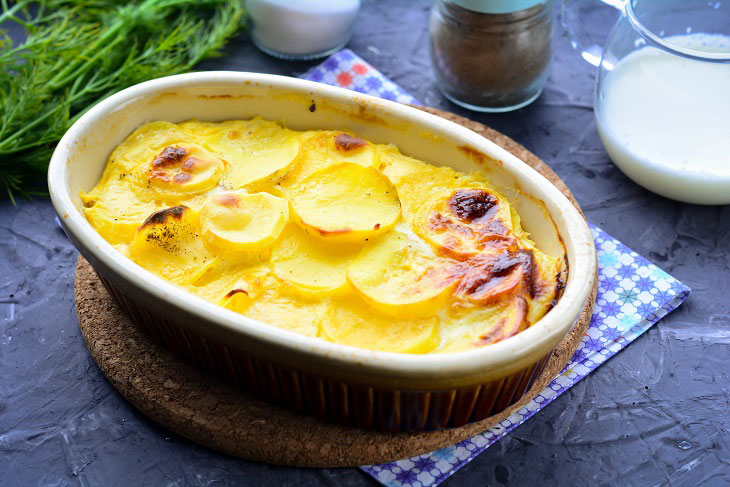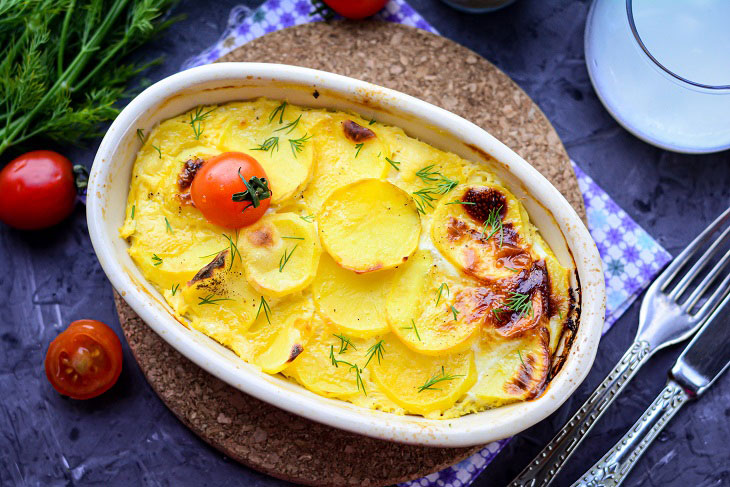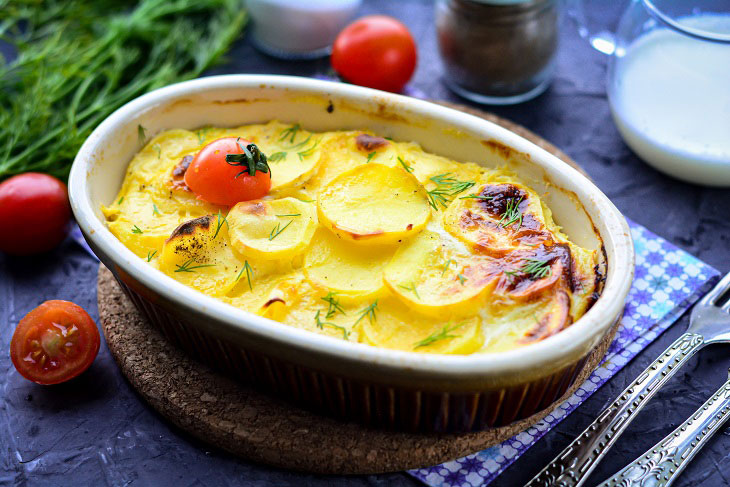 Bon appetit!