French carrot salad is not only an original appetizer, but also quite healthy. It tastes a little like Korean carrots, but has a slightly different note due to the dressing, which is made from lemon juice, honey, mustard and vegetable oil. If you do not want to add honey to the salad, then you can safely replace it with regular sugar. Vegetable oil should be used without a pronounced odor.
After preparing the salad, be sure to let it stand for at least an hour so that it is well saturated with all the spices and dressing. Therefore, it can be safely sent for a specified period of time in the refrigerator or left at room temperature. It is also desirable to mix it periodically with an ordinary tablespoon. Perfectly such a French salad is combined with any meat dishes, and it also acts as an indispensable snack at any festive feast.
Ingredients:
Carrots – 1-2 pcs.
Onion – 1 pc.
Honey – 1 tbsp. l.
Salt – to taste.
Ground black pepper – to taste.
Lemon juice – to taste.
Mustard – 0.5 tsp.
Vegetable oil – 1-2 tbsp. l.
Any fresh greens – to decorate the salad.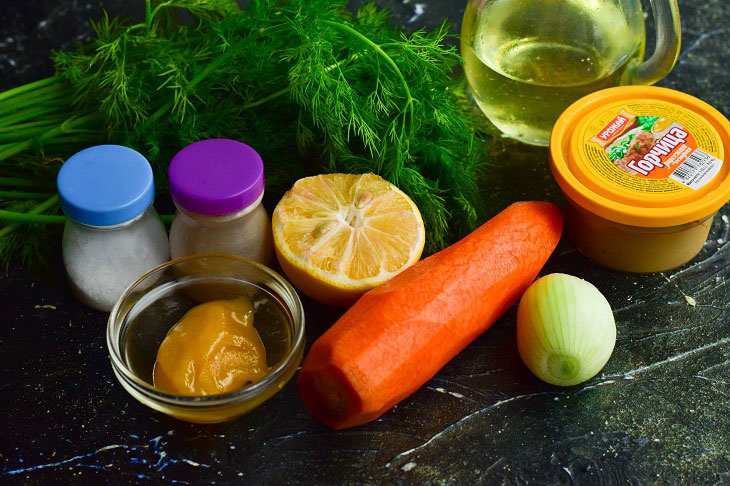 How to cook:
1. Peel fresh carrots, and then grate them on a special Korean carrot grater.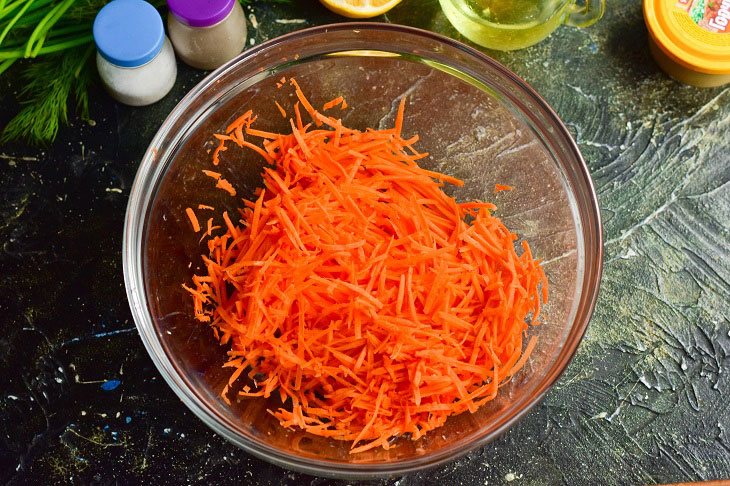 2. Peel the onion and cut into half rings.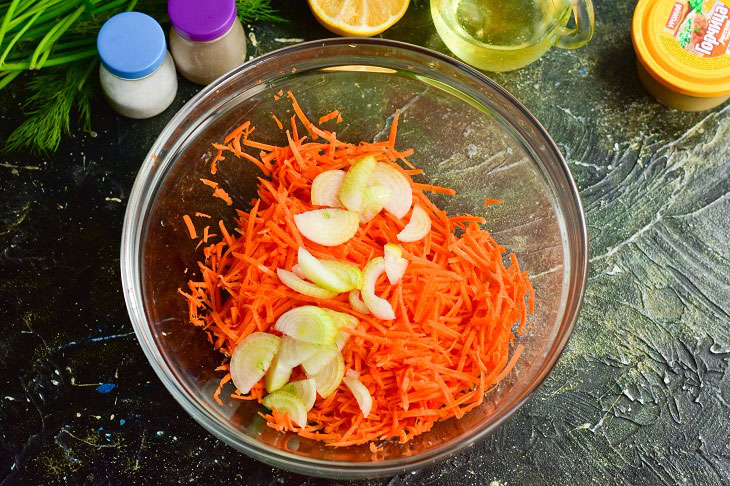 3. Add honey.
If the honey is too thick, then first melt it in a water bath or in a microwave oven.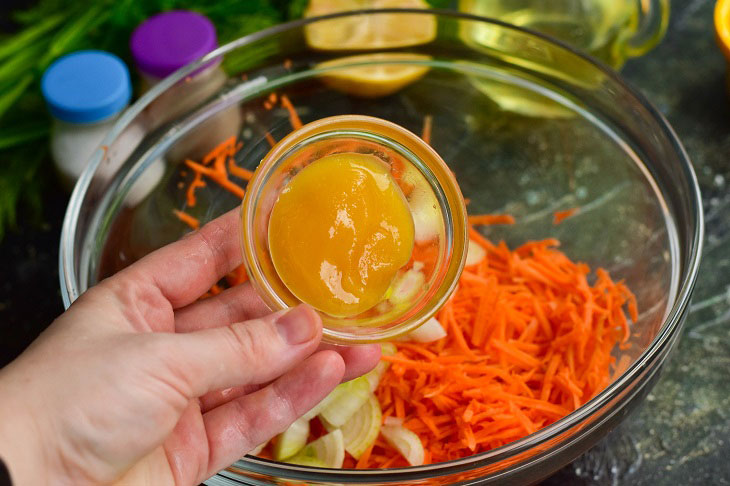 4. Squeeze the juice from the lemon or add the purchased ready-made 1. The most convenient way to do this procedure is with a special tool for citrus fruits. But you can just cut the lemon in half and squeeze the juice with your hand.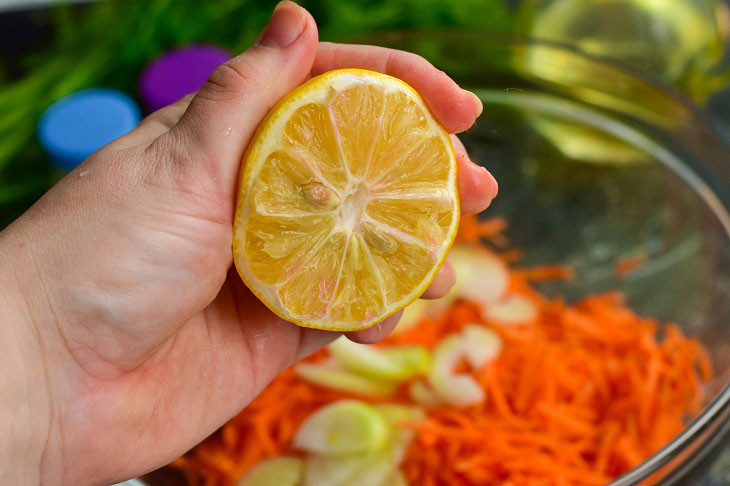 5. Pour in vegetable oil, it is better that it is odorless, but this is not a fundamental point.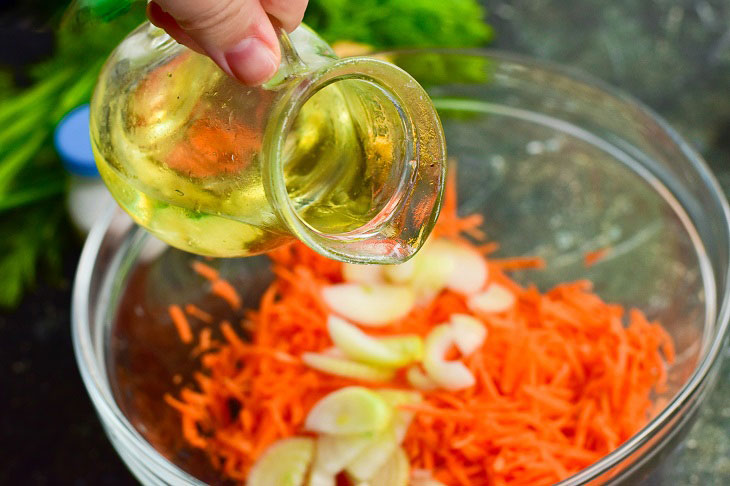 6. Add mustard.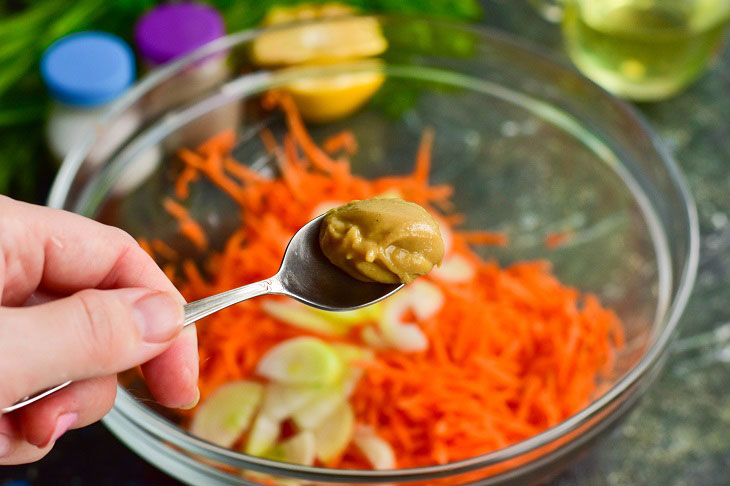 7. Add salt and ground black pepper. In addition to these spices, you can safely add paprika, garlic and even Korean carrot seasoning.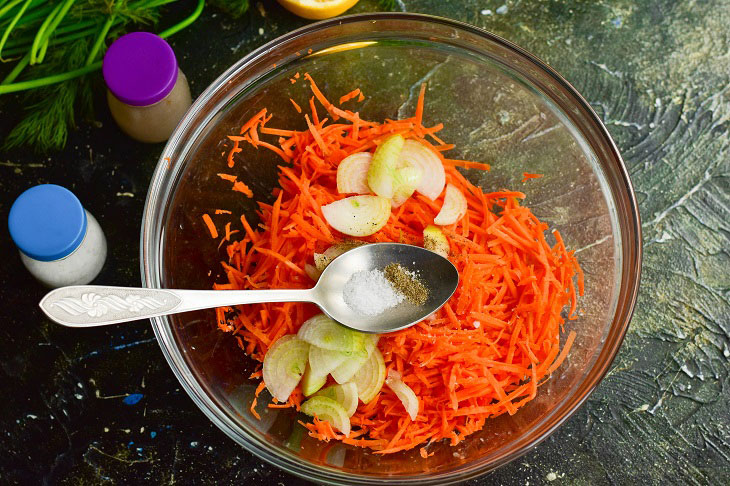 8. Toss the French carrot salad. Leave it for an hour and periodically just mix everything. After that, put it on a beautiful elongated dish and serve.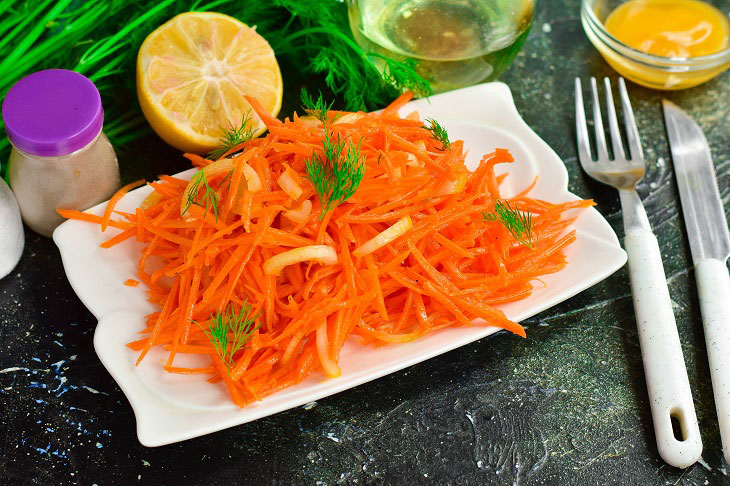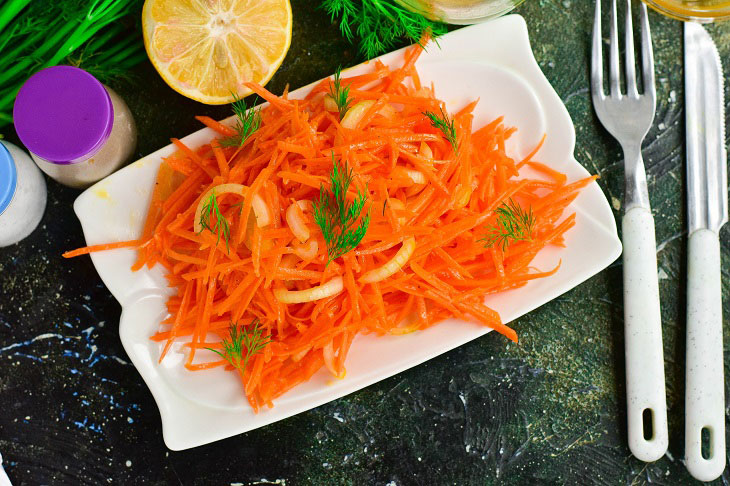 Enjoy your meal!