For a festive table or a family dinner, prepare a delicious Olivier salad with chicken. This dish is easy and quick to prepare, and the result will please every1.
You can buy chicken meat at any store and make your favorite salad out of it. In addition to chicken, take potatoes, carrots, eggs and pickles. Also buy a jar of canned peas. Peas should be soft and tasty, then the salad will turn out excellent.
Whatever one may say, Olivier salad is most often present on the festive table, so always prepare the salad in different ways and with the addition of various types of meat. In this case, it's chicken. You can also use beef or pork.
Ingredients:
Chicken fillet – 200 g.
Potato – 200 g.
Chicken eggs – 2 pcs.
Carrot – 1 pc.
Pickled cucumbers – 150 g.
Canned peas – 150 g.
Mayonnaise – 150 g.
Salt – to taste.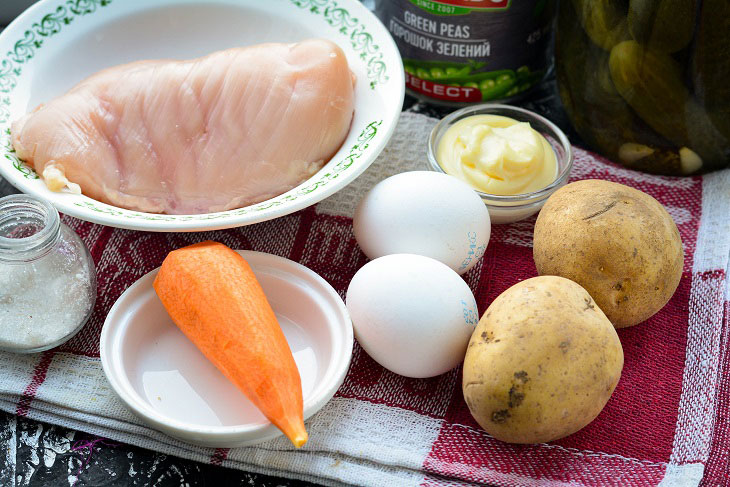 How to cook:
1. Wash root crops – potatoes and carrots, you can peel them, then boil for 20 minutes until tender, until soft. Drain cooked vegetables, then cut into medium-sized cubes.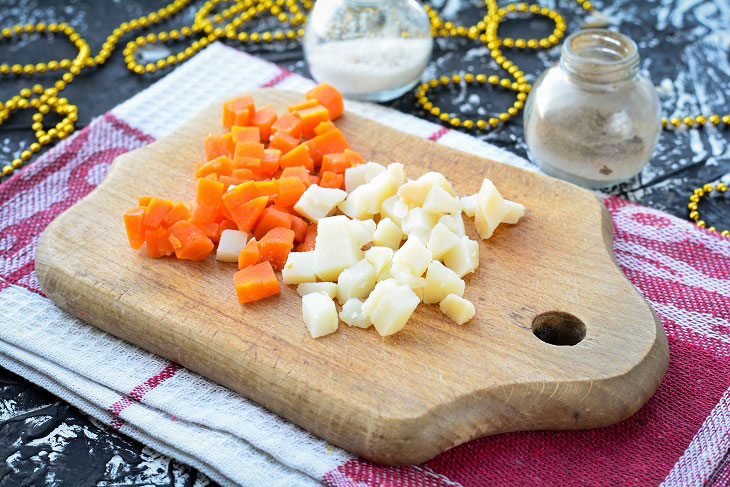 2. Also cook the chicken fillet in advance. Boil the fillet also for about 20 minutes, then cool completely and cut into cubes for salad.
With chicken fillet, the salad turns out to be healthy, satisfying and nutritious.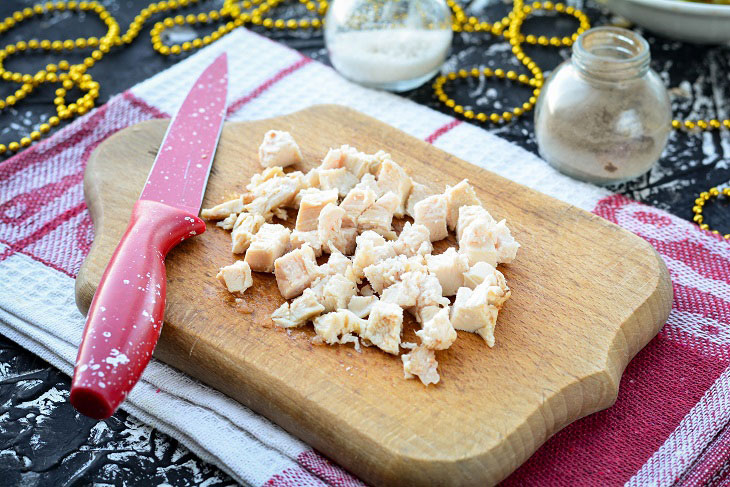 3. Peel hard-boiled chicken eggs and cut into cubes. Grind pickled cucumbers in the same way.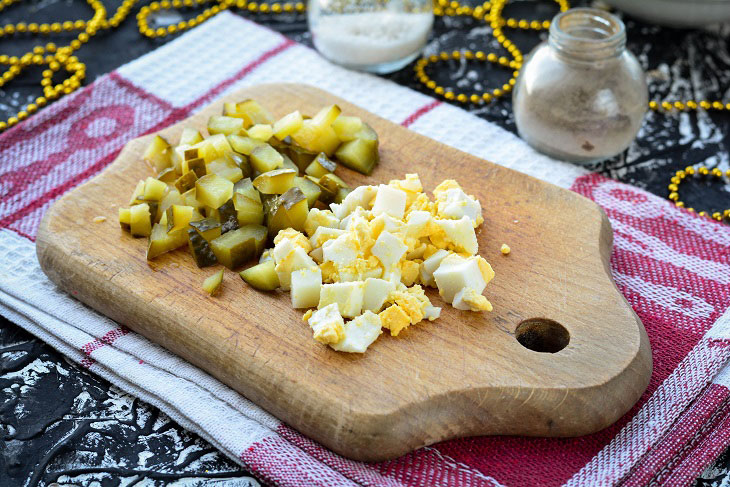 4. Mix all the chopped ingredients – potatoes, carrots, eggs and cucumbers.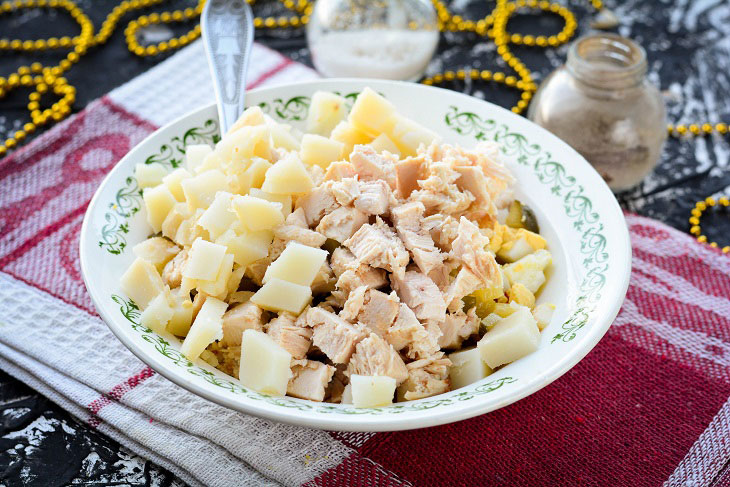 5. Drain marinade from canned peas, add beans to salad.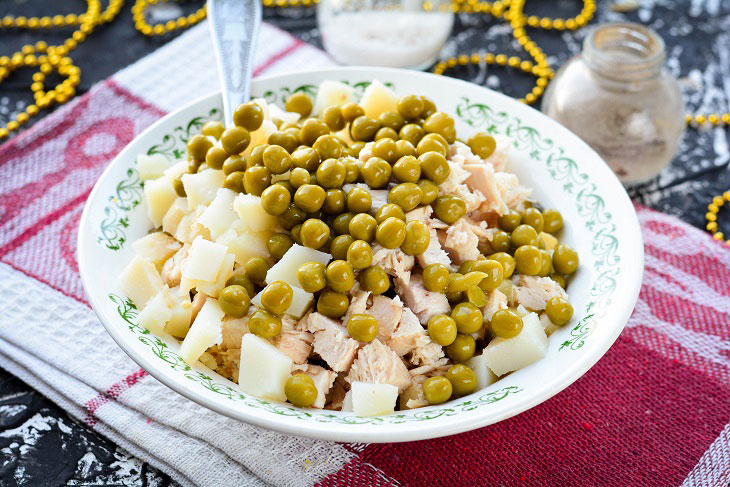 6. Season with mayonnaise and add salt to taste, mix and try to see if everything is enough.
Do not put a lot of mayonnaise, the dish will turn out to be very fatty.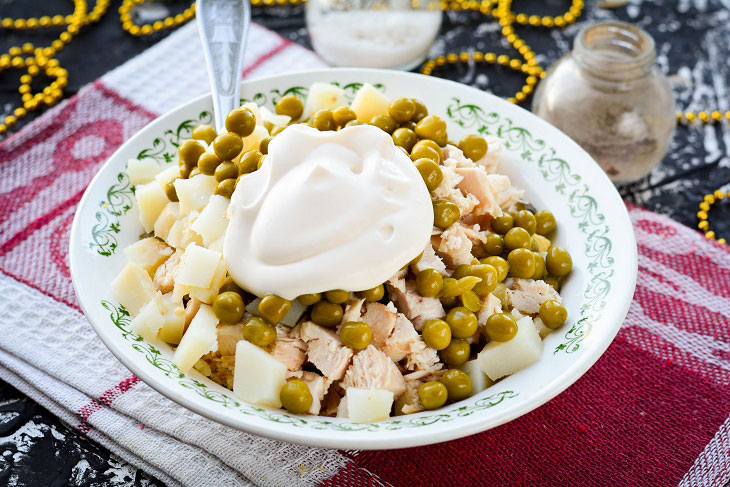 7. Put the finished salad in the refrigerator for 15 minutes, then chilled, you can serve it to the table, garnishing with any fresh herbs.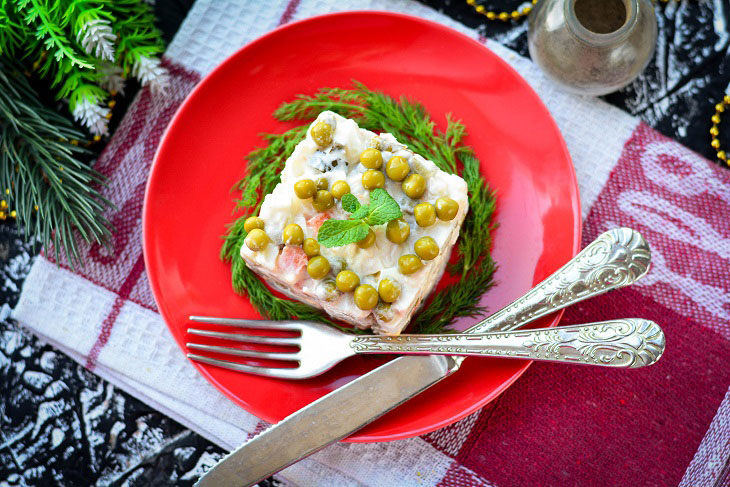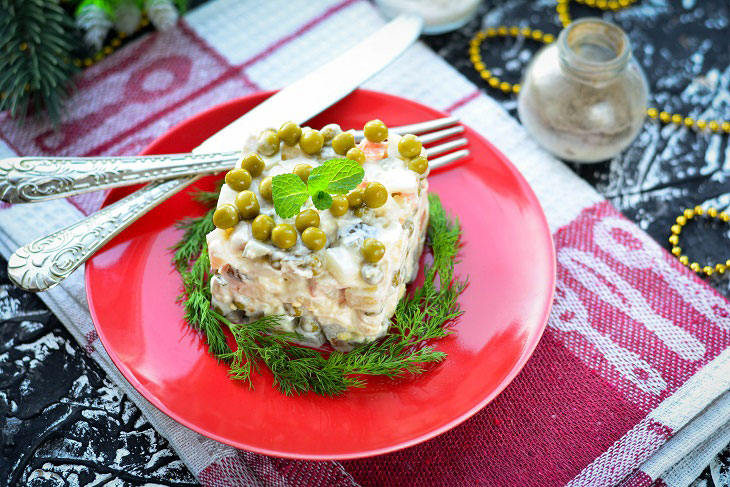 Enjoy your meal!