Fry delicious capelin in batter for lunch or dinner – the dish is prepared quickly and easily. Here, cleaning the fish will take most of the time, and capelin is fried quickly, because such a fish is small and cooks in a few minutes.
Despite its small size, this fish is very popular. It has few bones and the meat is tender and juicy. We suggest for frying to prepare a special batter from eggs, flour and mayonnaise. Capelin in such a batter will turn out juicy, soft and very tasty. A fish dish will be useful and original.
When serving, the dish can always be supplemented with fragrant herbs, fresh vegetables or salad.
Ingredients:
Capelin – 300 g.
Chicken eggs – 1-2 pcs.
Mayonnaise – 1.5 tbsp. l.
Wheat flour – 100 g.
Vegetable oil – 50 g.
Salt, black pepper – to taste.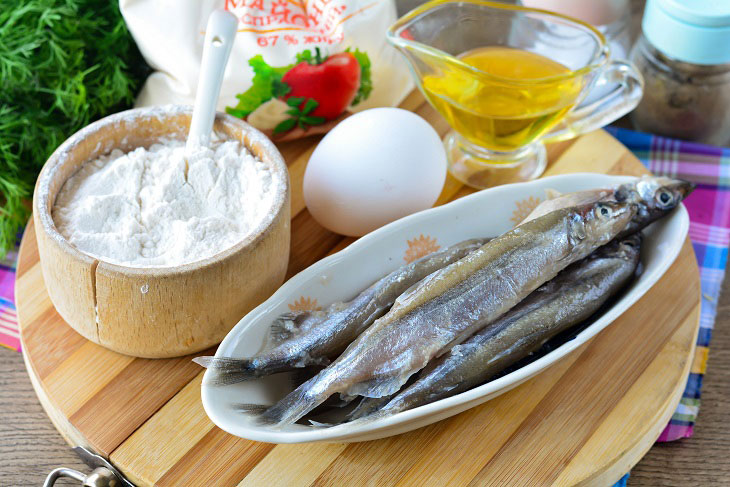 How to cook:
1. Rinse the capelin, remove the insides and cut off the heads – in this form it will be convenient to serve the fish to the table. After frying, you will only have to separate the ridge from the capelin. Salt the cleaned fish to taste.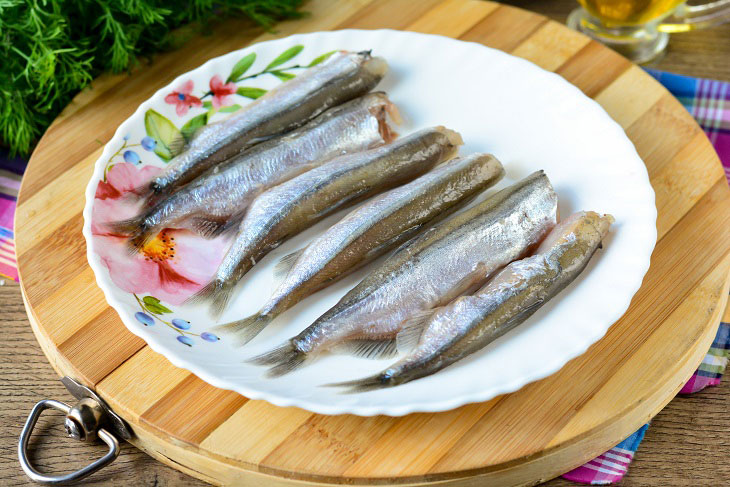 2. Prepare the batter. Beat chicken eggs into a deep bowl and add mayonnaise there.
Sauce use any fat content. Homemade mayonnaise is also suitable if you made it the day before.
3. Pour some salt and black pepper into the batter – this will make it tastier.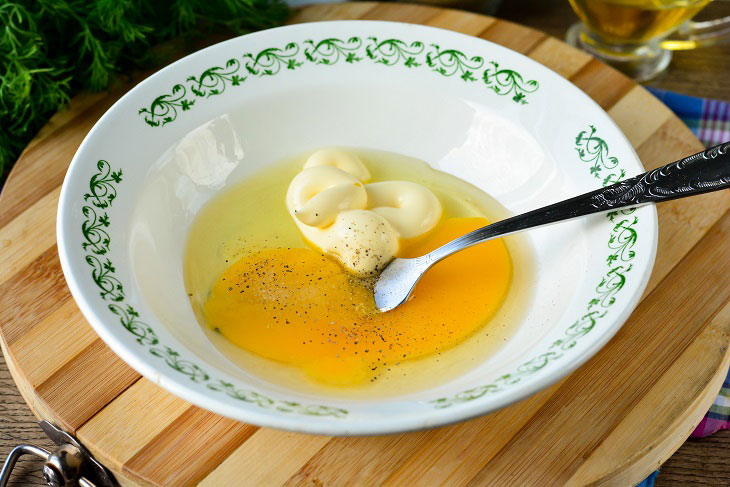 4. Mix the eggs well with mayonnaise, add the sifted wheat flour.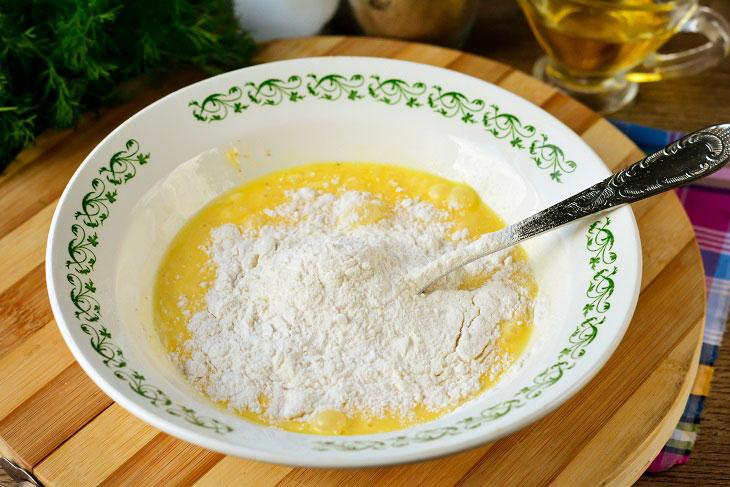 5. Stir so that there are no lumps – the batter for the fish is ready.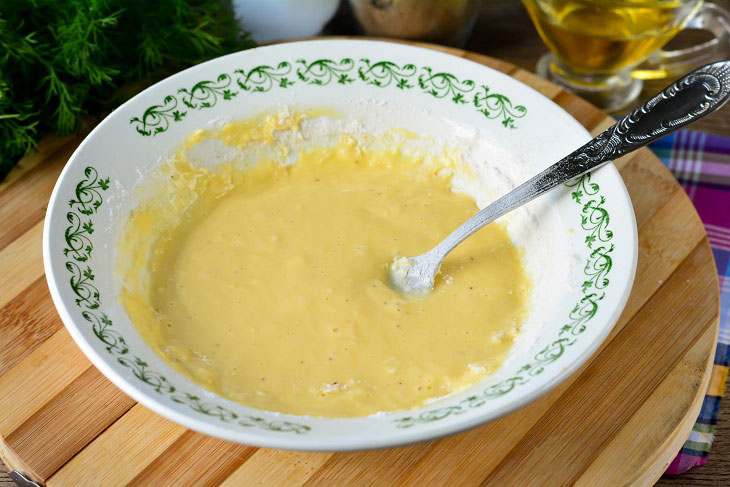 6. Dip the capelin in the batter on both sides. The batter is thick and will not quickly roll off the fish.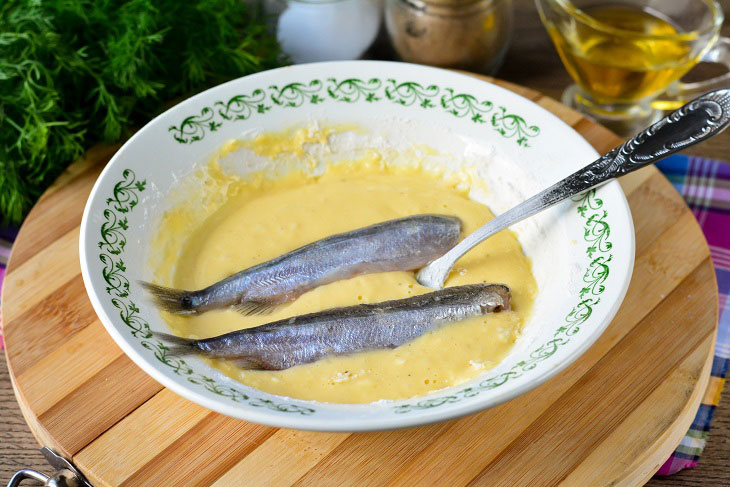 7. Heat the oil in a frying pan, put the capelin at a small distance from each other. Start frying over medium heat.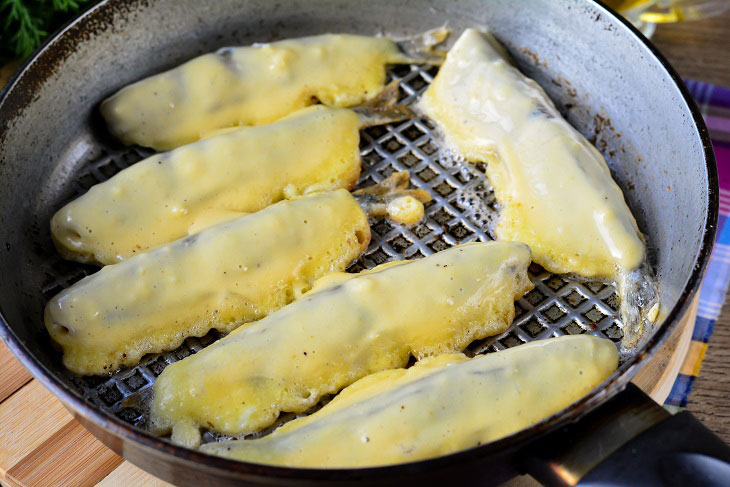 8. After 5-6 minutes, turn each fish over and fry for another 3-4 minutes on the other side. Capelin will become ruddy and appetizing. The batter will fry well along with the fish.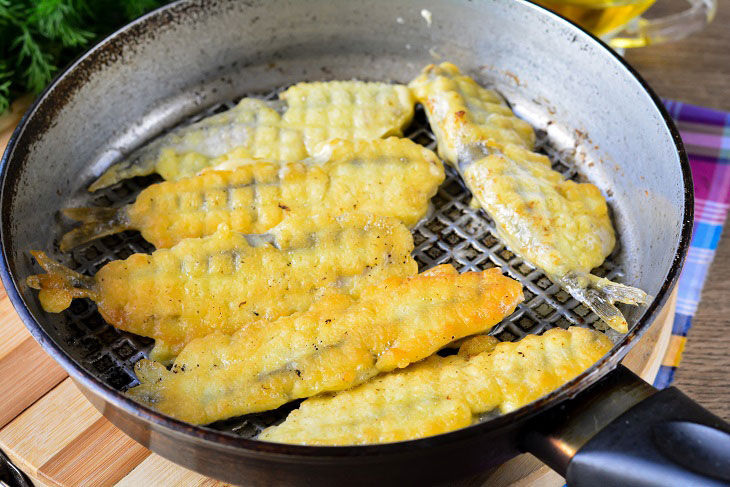 You can immediately serve the finished fried capelin in batter to the table. You and your loved ones will love this fish.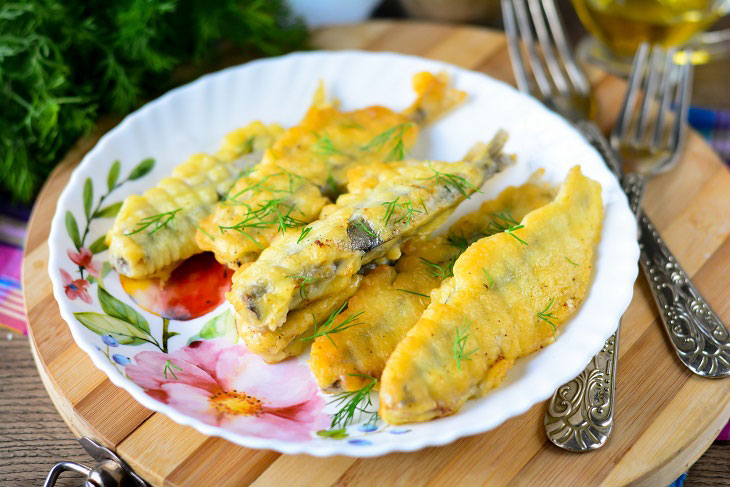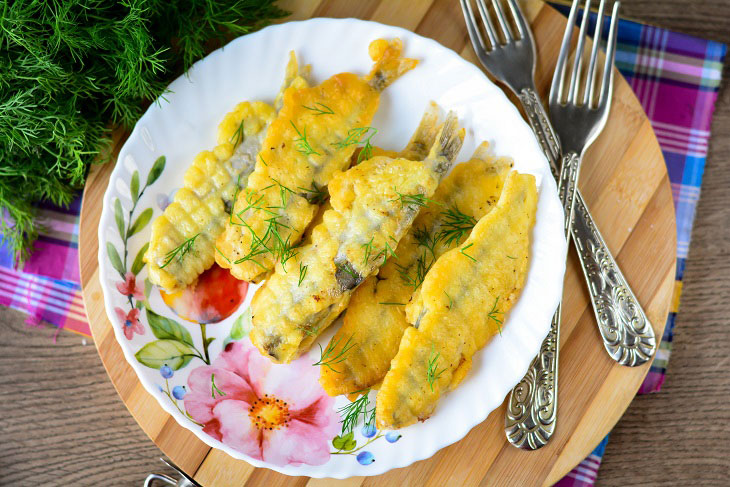 Bon appetit!