Herring in batter turns out to be very appetizing in appearance, so you can make it not only as a dinner, but also on the festive table. It is best to serve it to the table with sauce or boil new potatoes for it. If it is not on sale now, then the usual one is also suitable, from which it is best to make mashed potatoes.
When choosing a herring in the fish pavilion, you need to purchase one that will be in appearance without visible damage, with shiny scales and not yellow in color. If there is no desire to cut fish at home, then you can buy ready-made fish fillets.
Ingredients:
Herring – 1 pc.
Chicken egg – 1 pc.
Salt – to taste.
Black pepper – to taste.
Premium flour – 1 tbsp. l.
Vegetable oil – 1 tsp.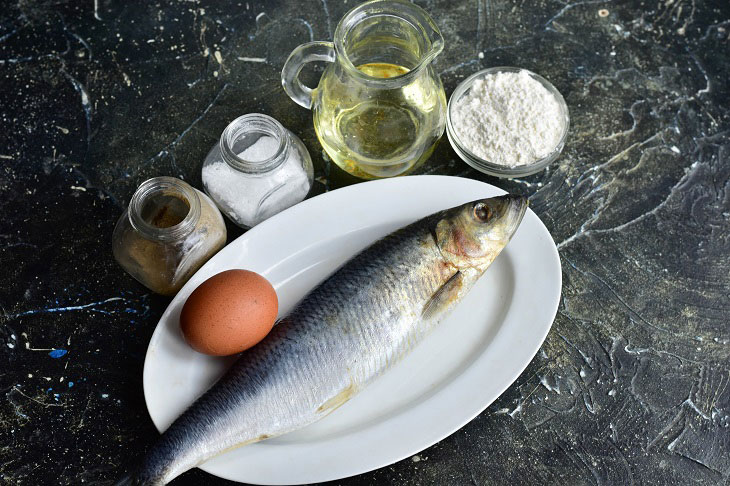 How to cook:
1. So, beat a chicken egg into a deep bowl, add literally a couple of pinches of salt and black pepper to it. Pour in the flour of the highest grade immediately. If it is not, then replace it with starch.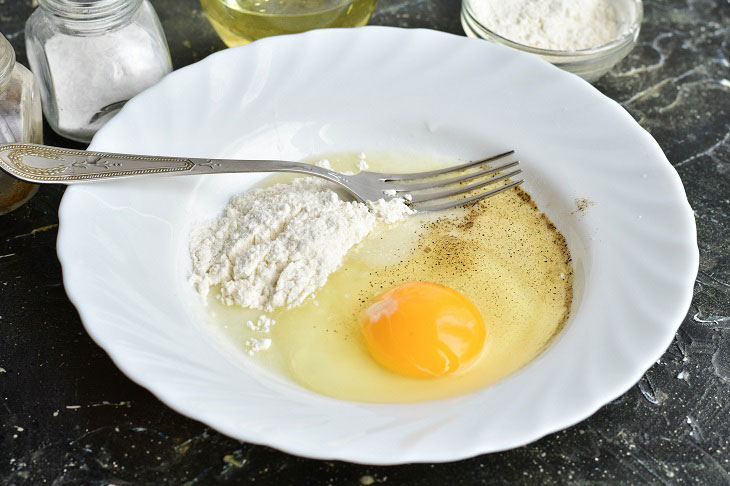 2. Mix everything well with a whisk or a regular kitchen fork.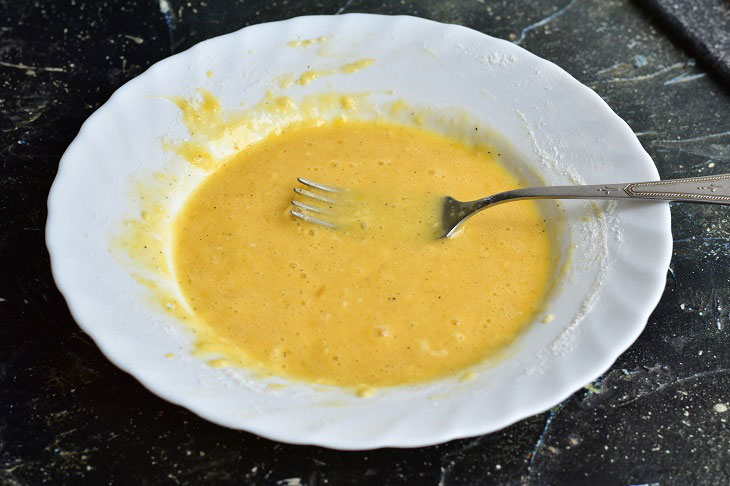 3. Peel the herring, cut it along the abdomen, remove the insides. Cut off the head, tail. Now wash the fish so that there is nothing black inside. Then cut the fish across along, remove the backbone and large bones. Cut the herring into pieces. You can, by the way, make them the size you like best.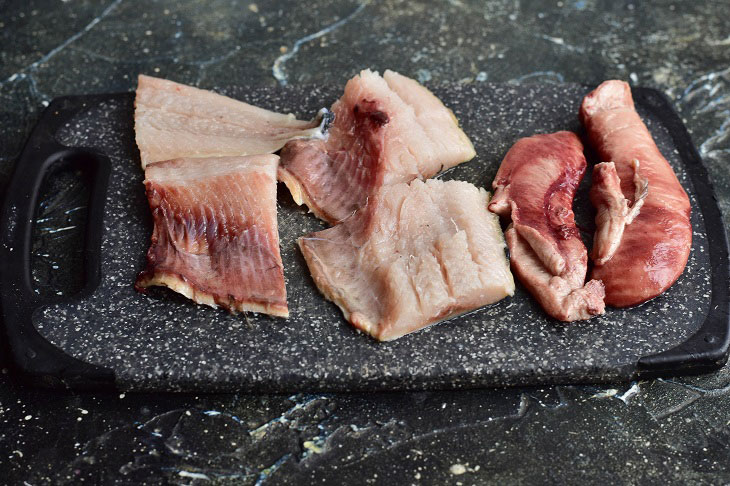 4. Dip each piece in egg batter.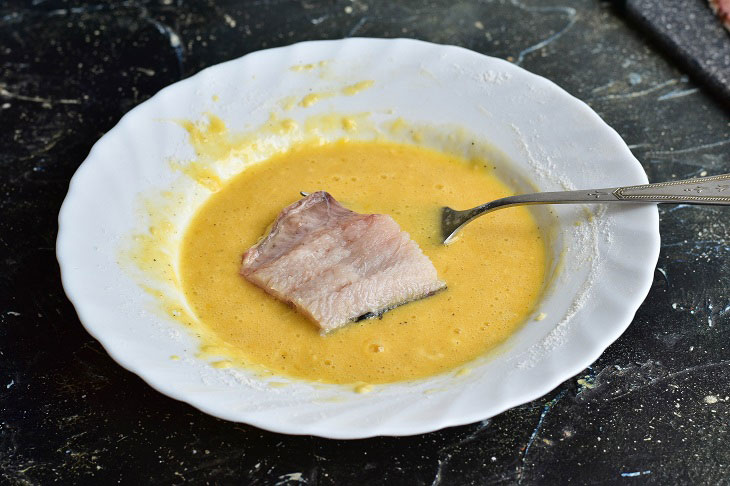 5. Salt the herring.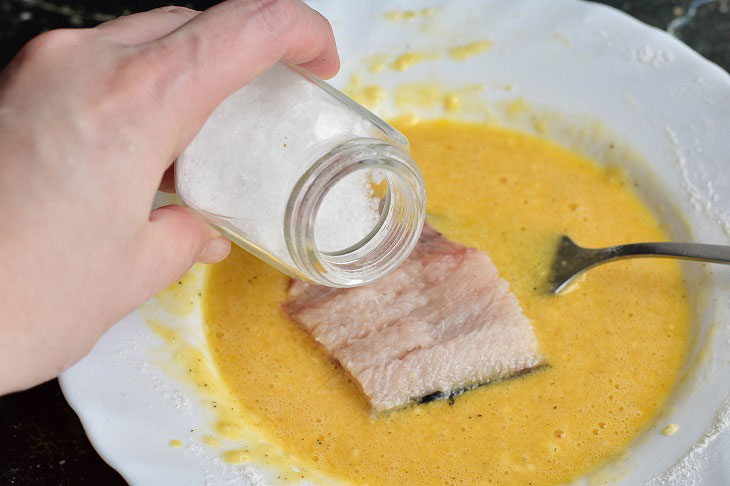 6. Then pepper. If you wish, then you can also add those spices for fish that you like.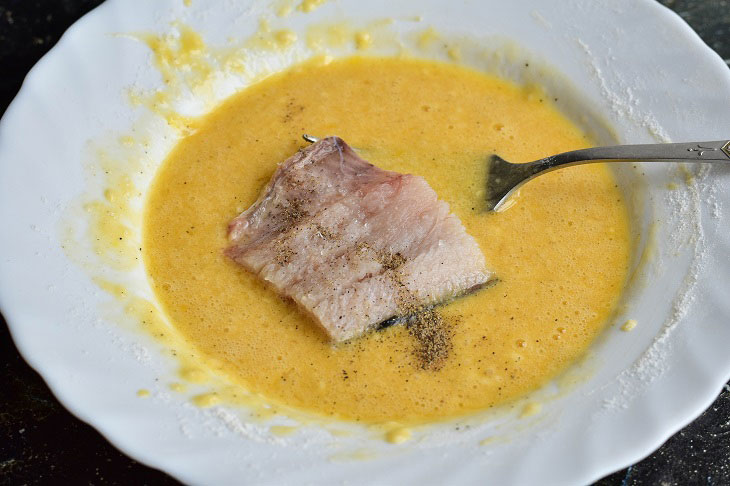 7. Pour vegetable oil into a non-stick pan. Send it to the fire and after a few seconds put the pieces of herring at some distance from each other.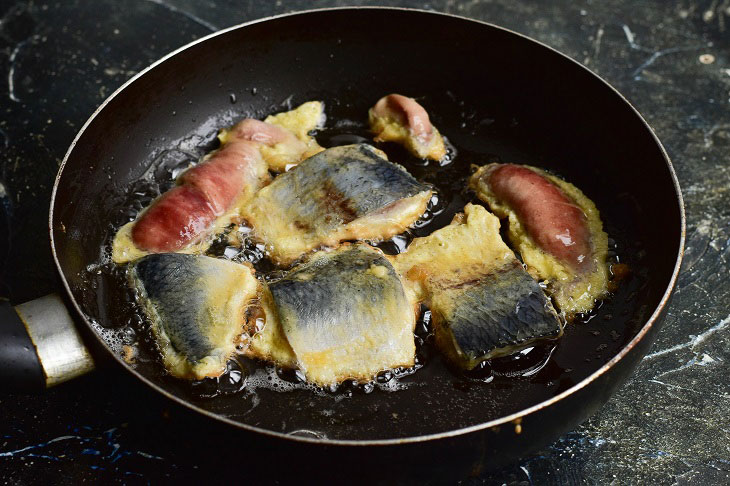 8. Fry pieces of herring in batter over low heat until a beautiful crisp on both sides. Most often, this procedure takes no more than 5-7 minutes.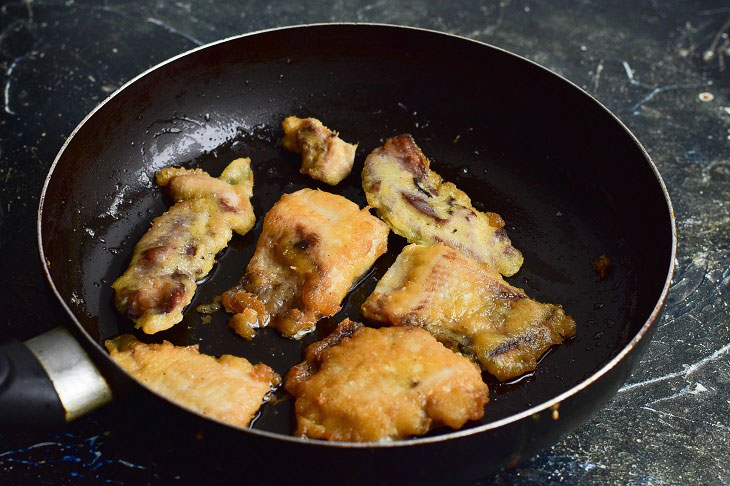 9. Put the finished pieces of herring first on a paper towel, and after 2 minutes send them to a beautiful dish. This is necessary so that excess oil escapes from the fish.
Serve the finished herring in batter to the table. Don't forget the garnish or sauce.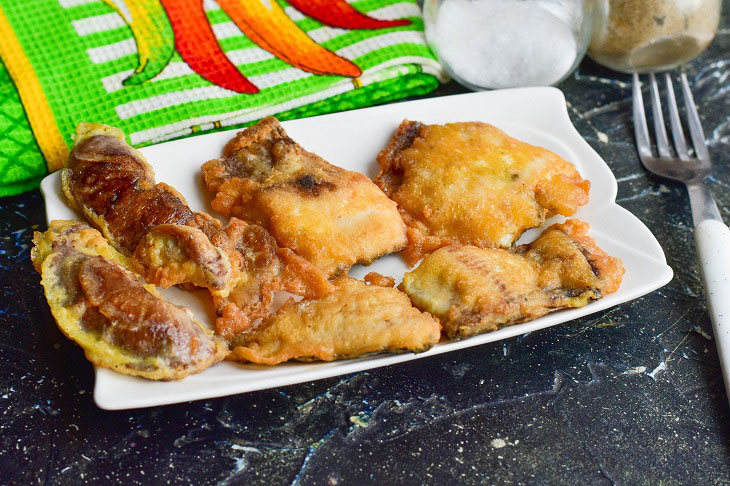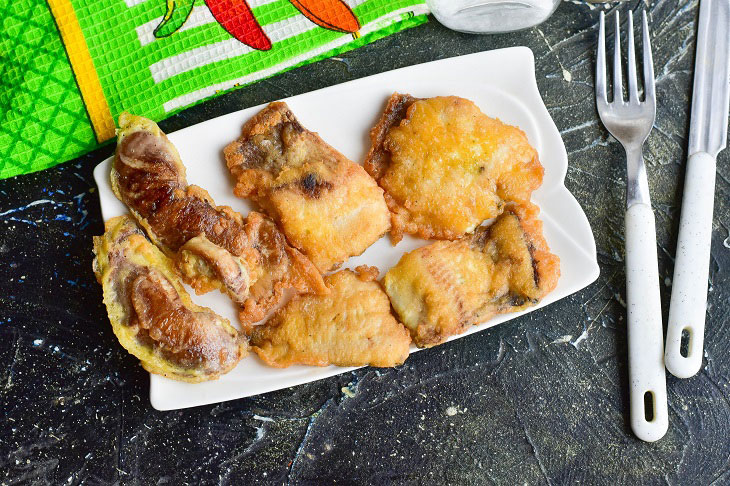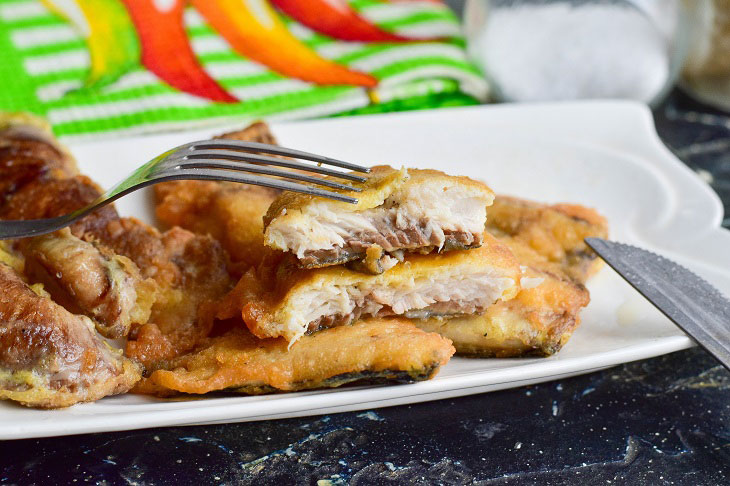 Bon appetit!