Fried crab sticks in breadcrumbs is just an amazing-tasting appetizer that is prepared quickly, and you can serve it not only on the festive table, but also just for dinner. According to this recipe, you can cook crab sticks of any company. You can serve them with mashed potatoes or some delicious sauce. As a batter, you should opt for sour cream, chicken egg and flour. However, you can safely replace sour cream with milk, water or mayonnaise.
Ingredients:
Crab sticks – 1 pack (weight – 100 g).
Egg – 1 pc.
Flour – 2 tbsp. l.
Sour cream – 2 tbsp. l.
Crackers – 60 g.
Any oil for frying – 30 ml.
Dill – to taste.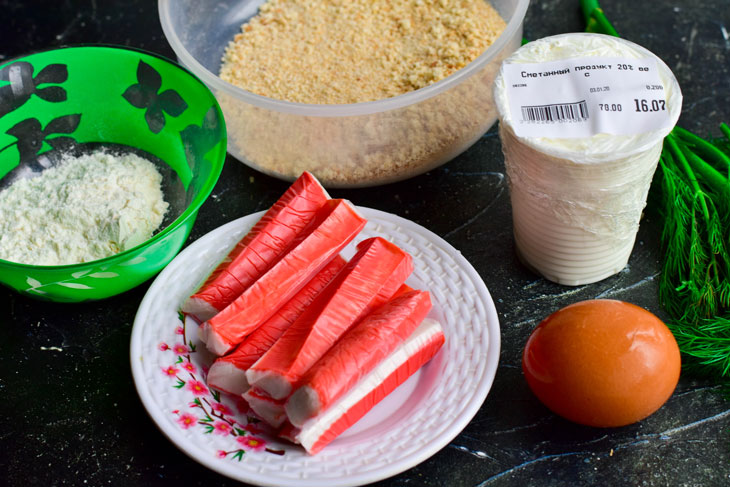 Cooking:
1. Beat the chicken egg into a deep bowl with flour.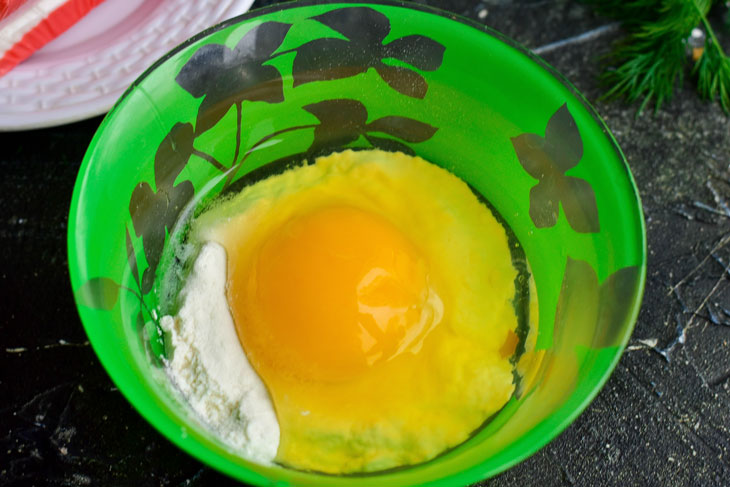 2. Add sour cream or mayonnaise.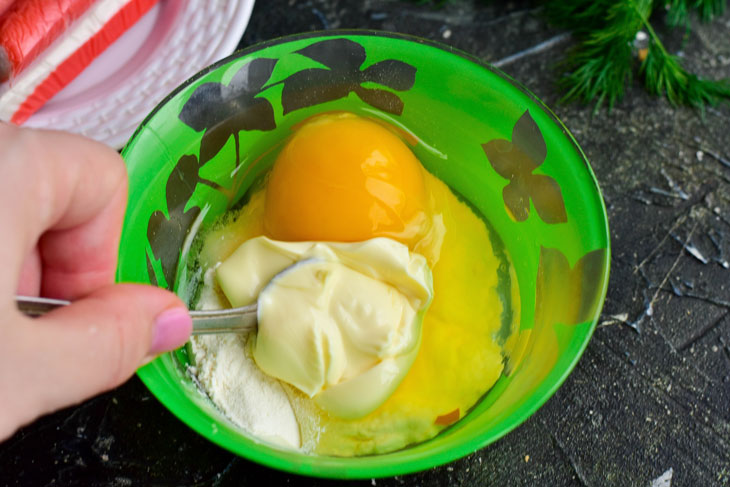 3. Mix everything well with a regular spoon.
The batter must be without lumps, so the mixing process must be conscientious.
You can use a whisk for whipping, if this kitchen helper is more convenient for you to beat the ingredients for batter.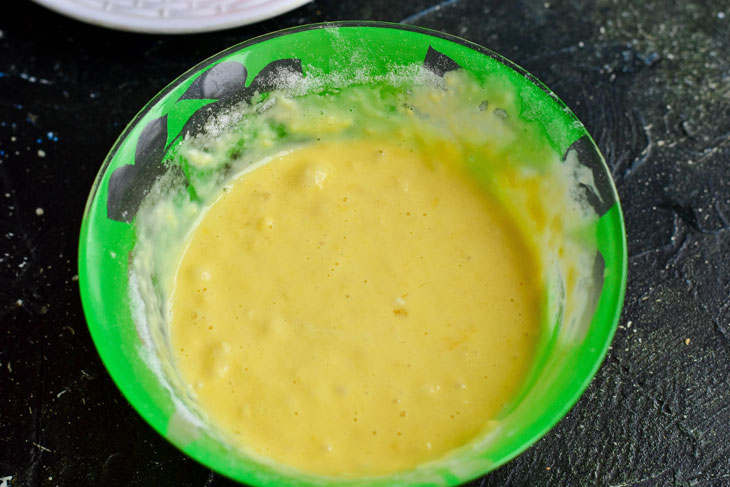 4. Dip the crab stick on all sides in egg batter, just do not forget to remove the film from it beforehand.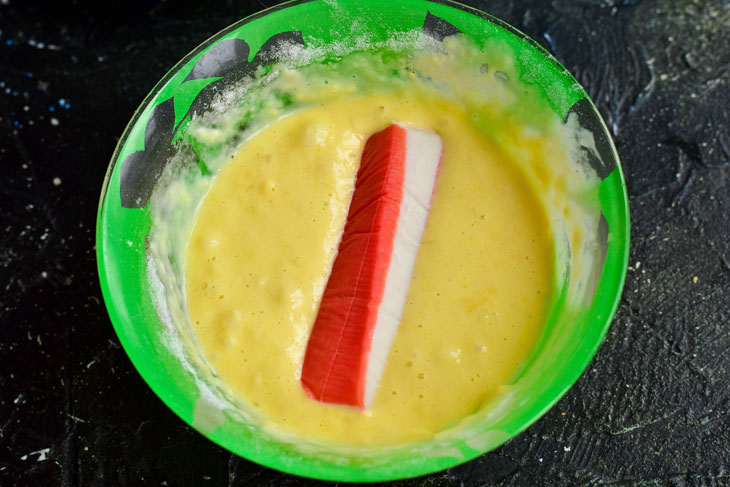 5. After that, dip it in breadcrumbs.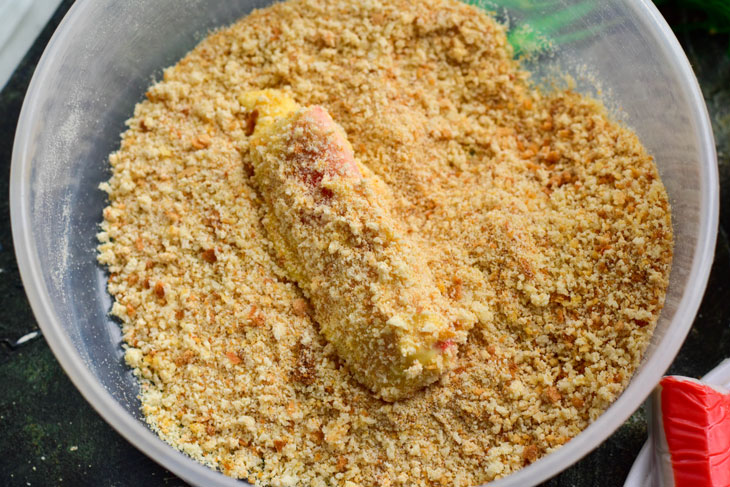 6. Do this with all crab sticks. Put them in a frying pan, in which heat any oil.
You can use butter, vegetable or even olive oil.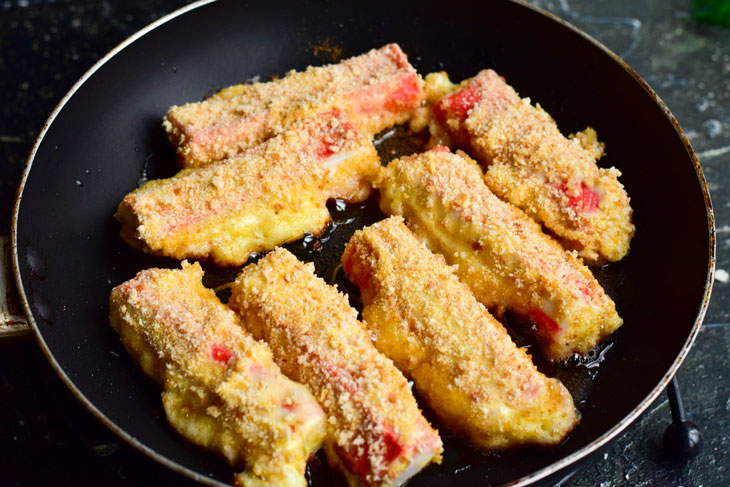 7. Fry the crab sticks over moderate heat for literally 30 seconds on each side. Crab sticks should acquire a fried and golden crust.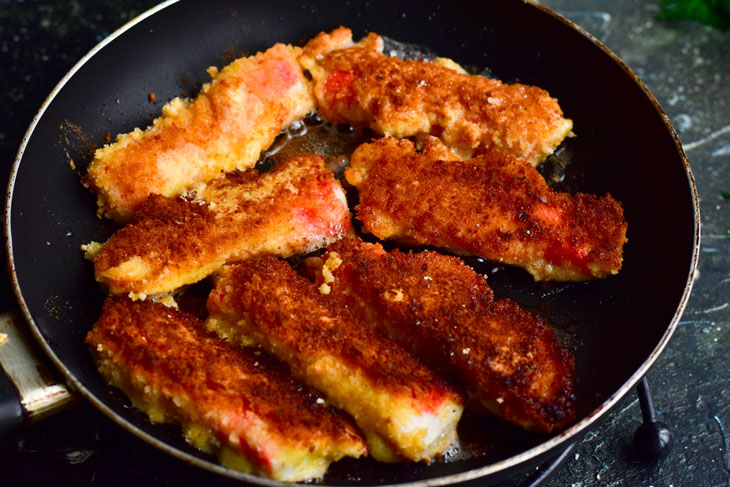 8. Transfer them to a dish, sprinkle with chopped dill on top and serve immediately to the table. Although cold, this snack is no less tasty.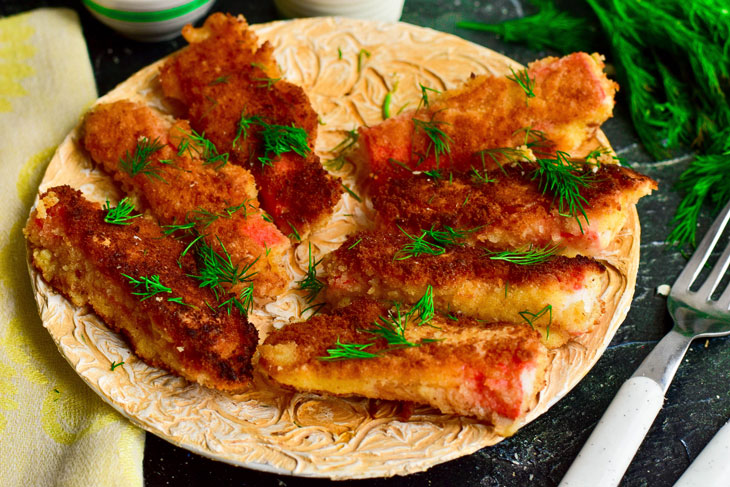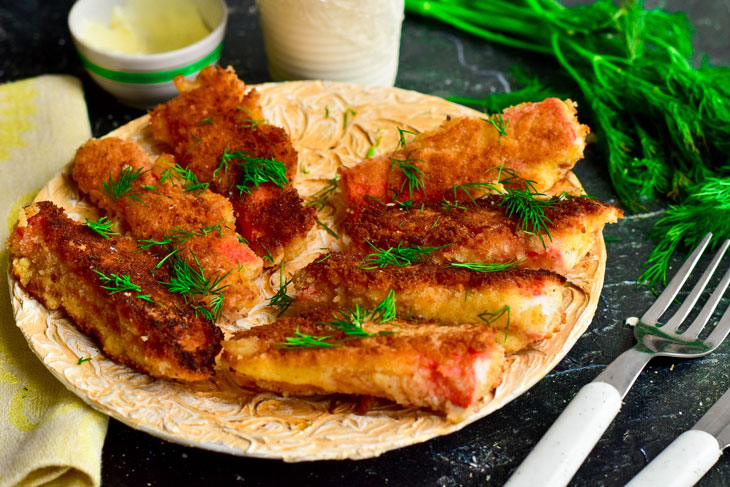 Enjoy your meal!