Tartlets "Tigers" will become a worthy decoration of your New Year's table, by all means prepare such an appetizer – it's so tasty and simple.
Take crispy waffle tartlets as a basis, and for the filling you will need the most affordable set of products. The main thing is to decorate the tartlets beautifully, show a little imagination and serve them on New Year's Eve on the festive table. Cold appetizers are always popular with guests, so take note of the recipe.
Set the table generously, tasty and beautiful! May the Year of the Tiger bring you good luck!
Ingredients:
Potatoes – 150 g.
Carrots – 100 g.
Boiled sausage – 100 g.
Pickled cucumbers – 80 g.
Black olives (pitted) – 40 g.
Mayonnaise – 60 g.
Wafer tartlets – 6-8 pcs.
Salt, black pepper – to taste.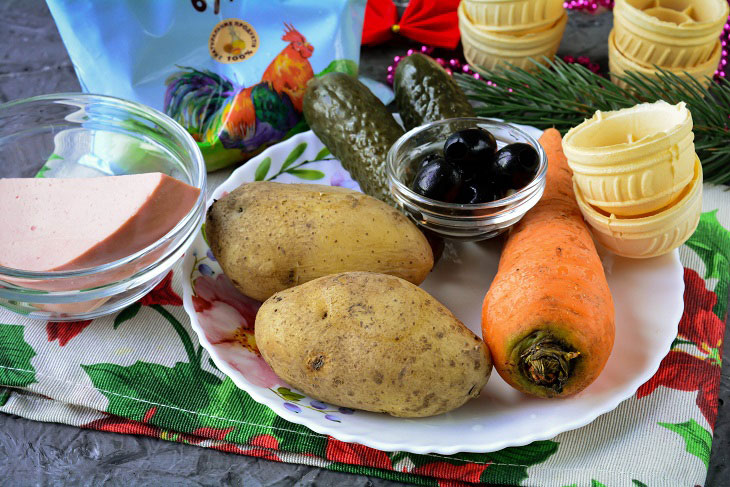 How to cook:
1. First of all, boil the potatoes and carrots until tender. Rinse the vegetables well, put them in a saucepan and pour in cold water to cover the roots. Cook vegetables with a slight boil for 20-25 minutes, until soft.
If you cook potatoes and carrots in the evening, then the preparation of snacks will be reduced by 1.5-2 times.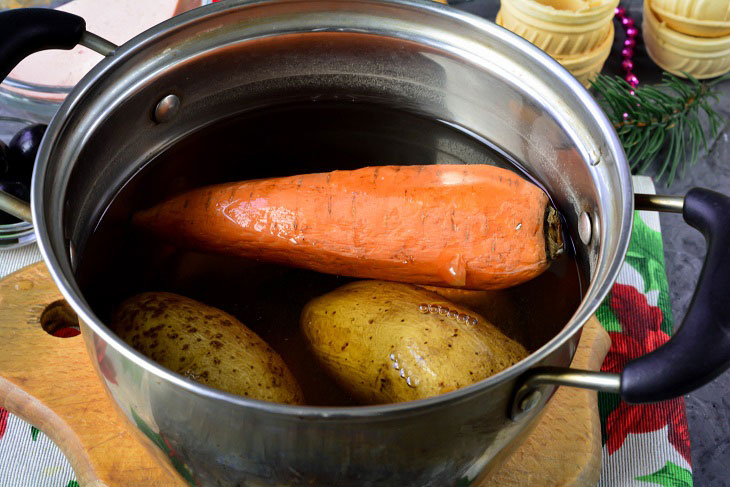 2. Then let the potatoes and carrots cool completely, peel them.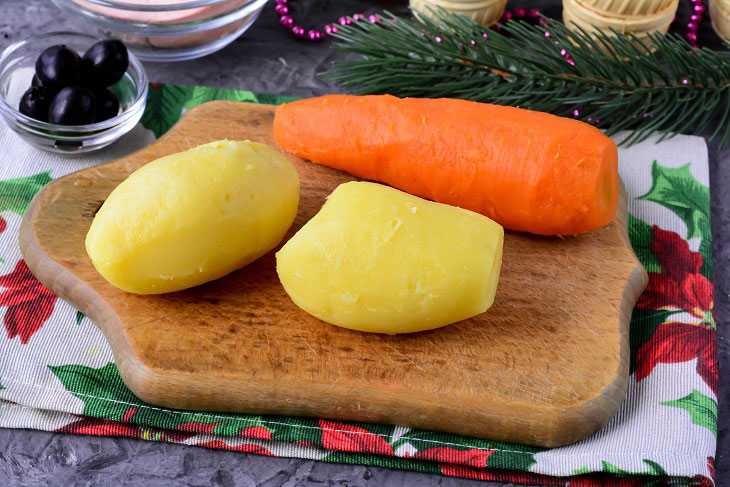 3. Cut potatoes into small cubes.
For the filling of tartlets, it is better to chop all the ingredients finely so that there are no large pieces.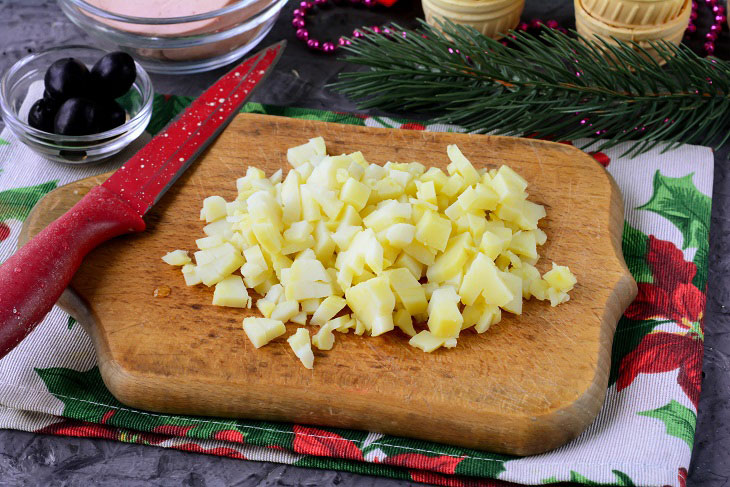 4. Also, cut a delicious boiled sausage into small cubes. Sausage use dairy, without fat.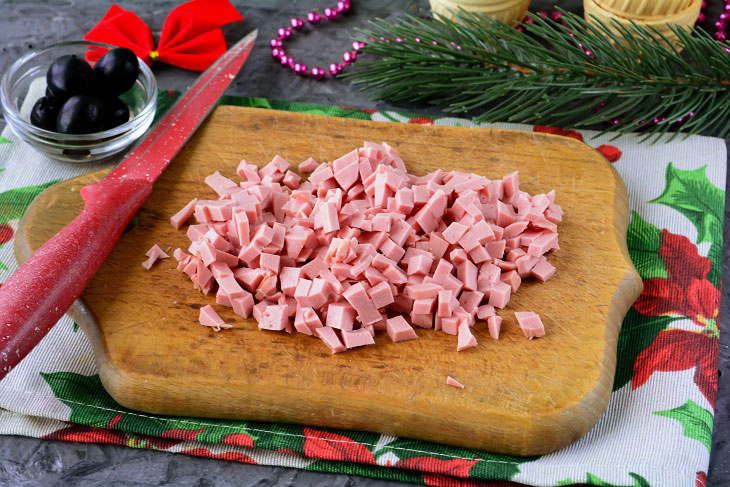 5. Combine chopped potatoes and sausage in a deep bowl.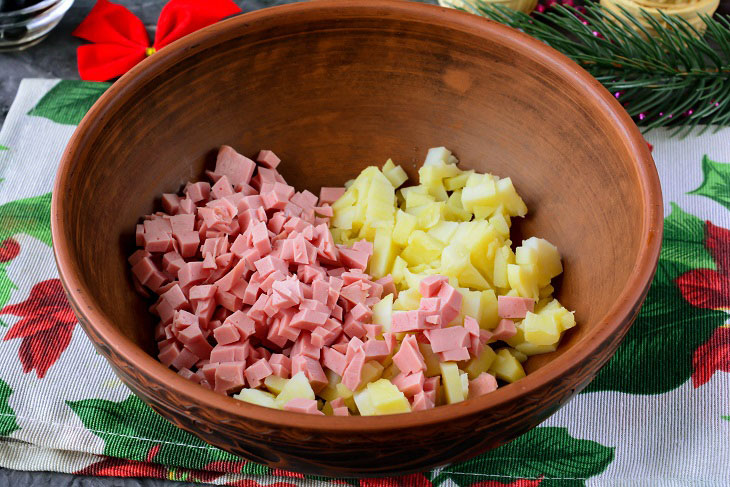 6. Also cut pickled cucumbers into small cubes, squeeze them lightly to remove excess liquid, which is not needed for crispy tartlets.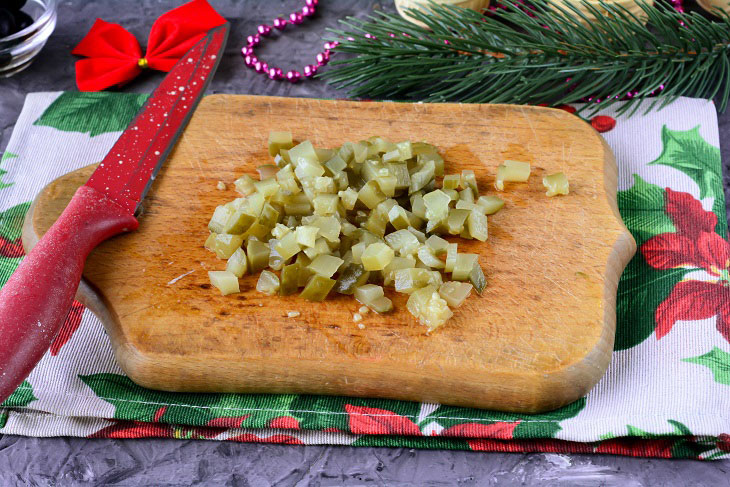 7. Pour chopped and squeezed cucumbers into the filling.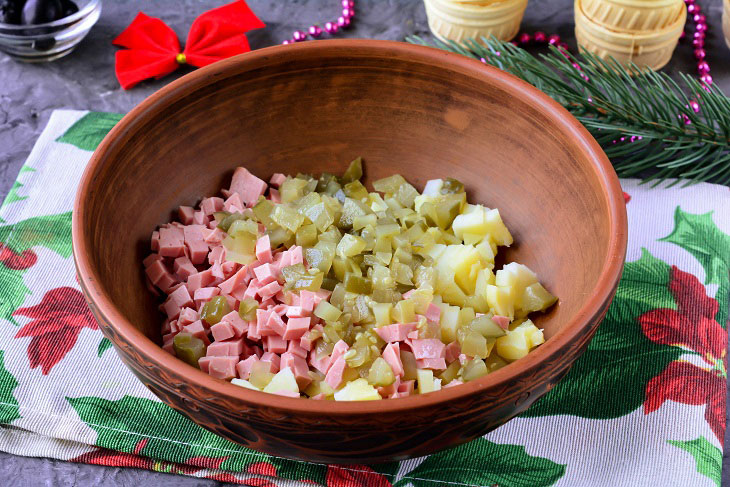 8. Pour chopped and squeezed cucumbers into the filling.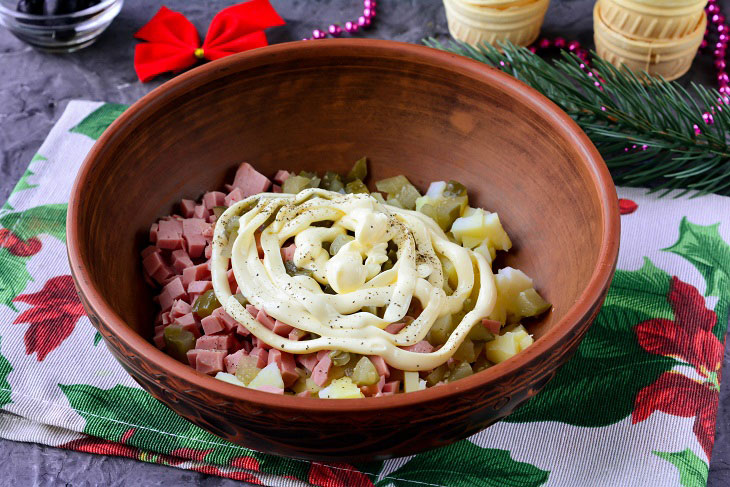 9. Stir the stuffing well, let it soak.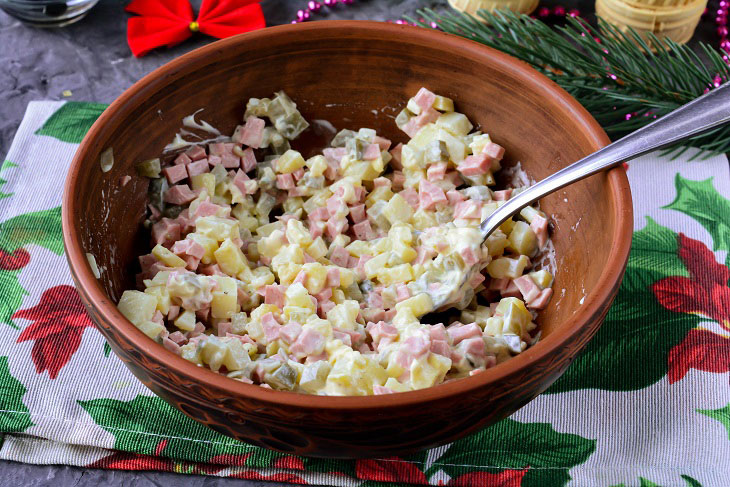 10. Before guests arrive, fill crispy waffle tartlets with delicious toppings.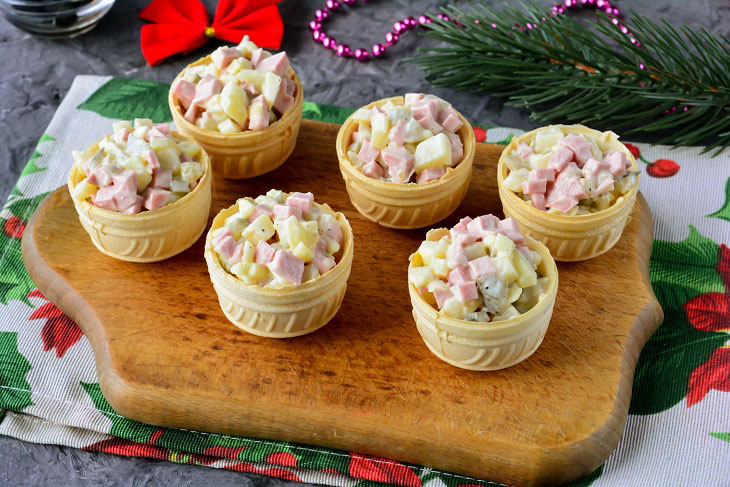 11. Grate the carrots on a fine grater and put on tartlets, covering the entire filling. The carrot layer should be dense.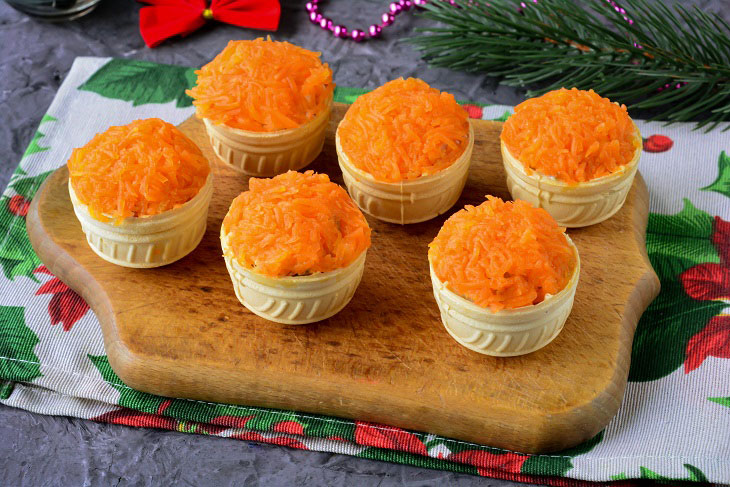 12. Serve the finished snack immediately to the table while the tartlets are crispy. The dish is very bright, tasty and attractive.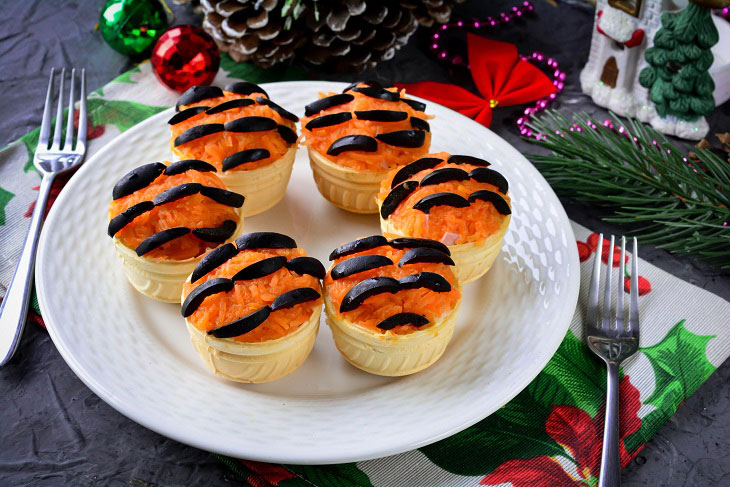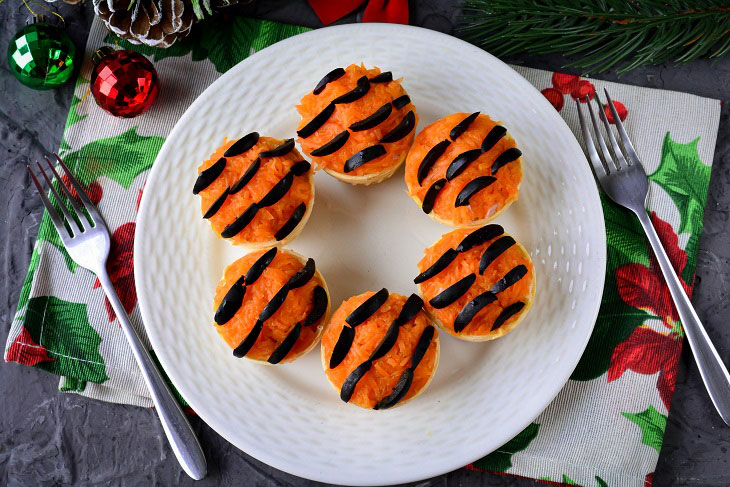 Bon appetit!