Mackerel with potatoes in pots is incredibly easy to prepare, the participation of the cook is only necessary to grind all the ingredients and send them to clay containers. Due to long languishing in the oven at a relatively low temperature, all products are very tender. Such a dish can be called dietary, as everything is prepared in its own juice.
Ingredients:
Mackerel – 1 pc.
Potatoes – 5-6 pcs.
Tomato – 1-2 pcs.
Bulb – 1 pc.
Sour cream – 1-2 pcs.
Salt – 3 pinches.
Spices – 3 pinches.
How to cook:
1. Cut the skin off the potatoes and rinse the vegetables with clean water. Then chop as you like – in small cubes, sticks or circles.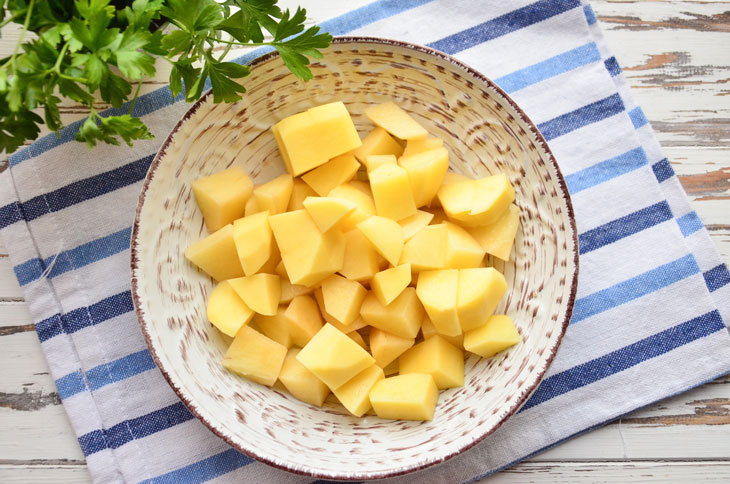 2. Rinse ripe tomatoes and cut into small pieces.
Vegetables of any variety are suitable, for example, cherry tomatoes – this is in case the tomato season has already passed, and store-bought ones are tough and not very juicy.
Remove the husk from the onion, chop the vegetable finely.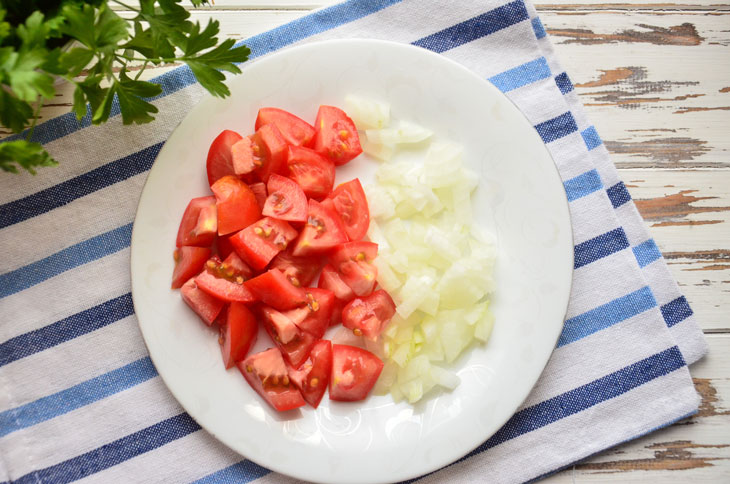 3. Divide the chopped potatoes among clean pots, top with chopped onions. Salt and add any spices.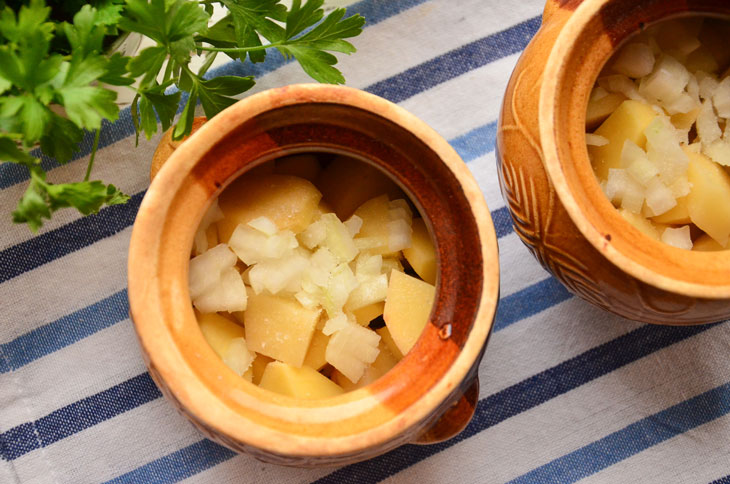 4. If the fish has been frozen, let it thaw. Then separate the fillet from large bones, if possible, select small ones. Then cut the mackerel into small pieces, arrange in pots.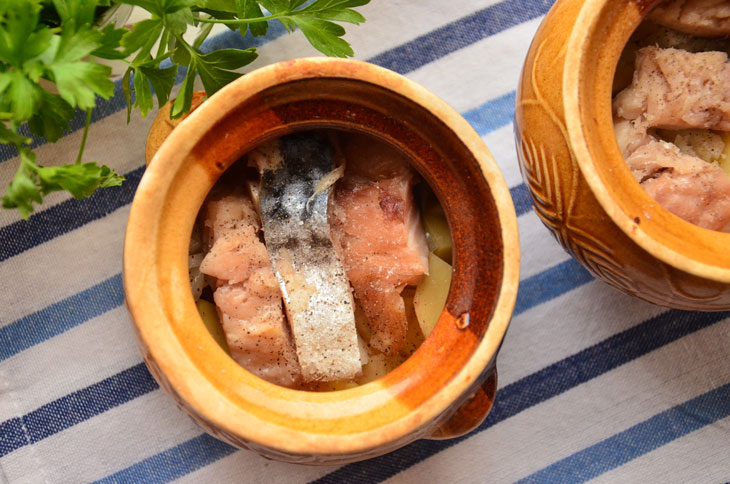 5. Now place the tomato slices in the pots.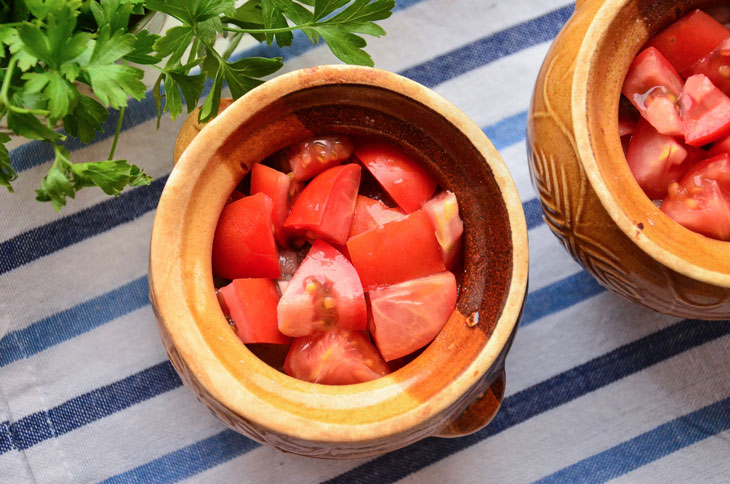 6. Pour low-fat sour cream over the food in the pots, then put them in a cold oven. Then set the temperature to 170 degrees and cook the dish for at least 40 minutes.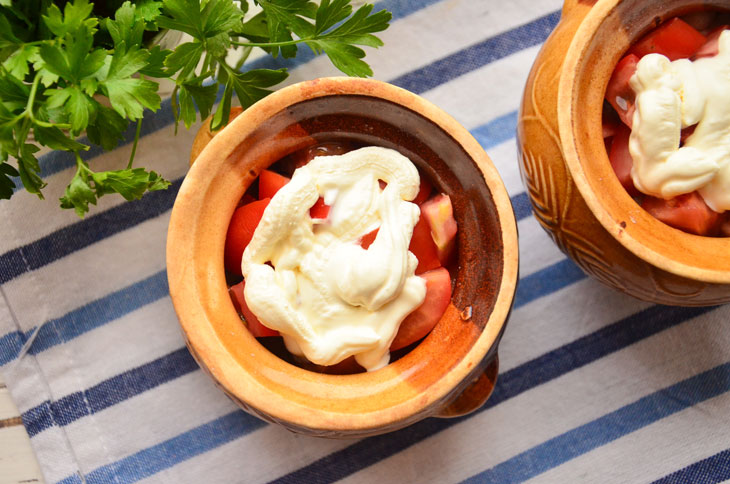 It is better to serve mackerel with a side dish right away – right in a pot or on a plate. The dish can be decorated with a sprig of fresh herbs.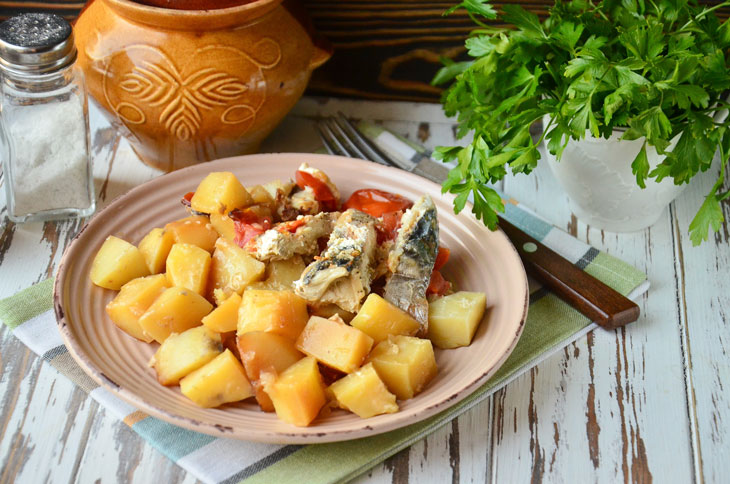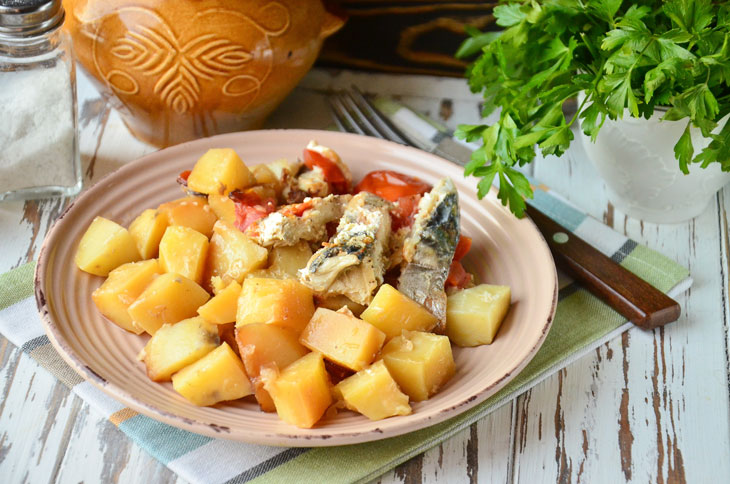 Bon appetit!