This delicious and satisfying recipe is especially for lovers of homemade pies. In the case of potatoes and liver, they turn out incredibly soft and everyone at home will definitely like them.
This is a great addition to your lunch or dinner table. Take pies with you to work, on the road, a picnic.
Ingredients:
For test:
Water – 500 ml.
Fresh yeast – 25 g.
Salt – 1.5 tsp.
Sugar – 1 tbsp. l.
Wheat flour – 750-800 g.
For filling:
Potato – 700 g.
Beef liver – 500 g.
Onion – 1 pc.
Salt, pepper – to taste.
Vegetable oil – for frying.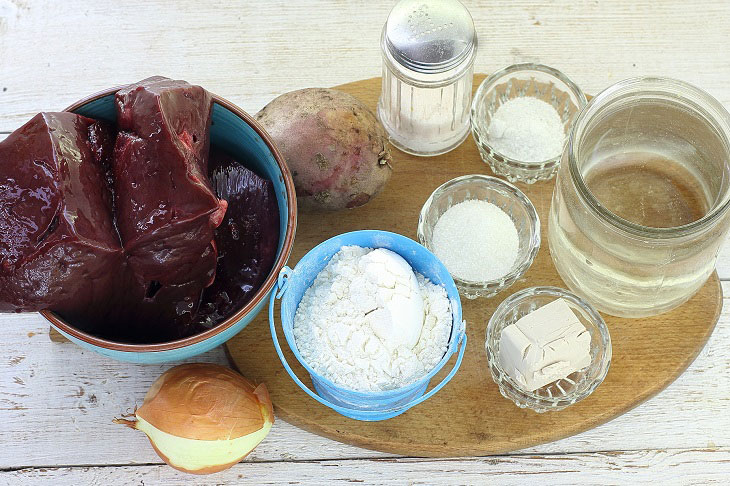 Cooking time: 60 minutes. Servings: 10.
How to cook:
1. Pour warm water into a deep container. Add sugar and crumble fresh yeast. Stir.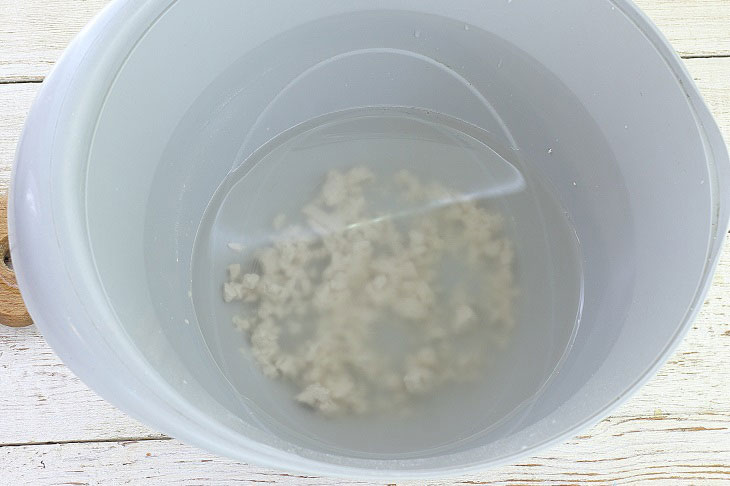 2. Pour in a little sifted flour. Stir. The consistency should be like dough for pancakes. Cover with a towel and leave warm for 15-25 minutes. During this time, the dough should increase in volume and become airy.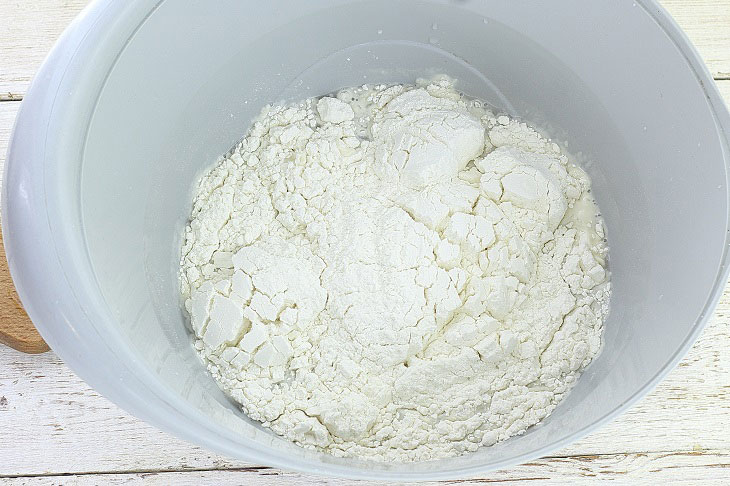 3. Meanwhile, peel the potatoes. Cut into pieces. Fill with water and send to the fire. Cook until d1.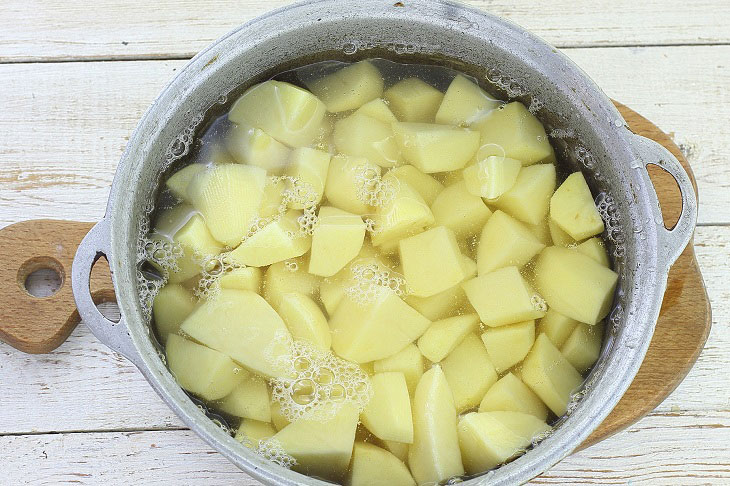 4. Pour salt into the dough and add the remaining flour. Stir with a spoon until all dry mass is moistened.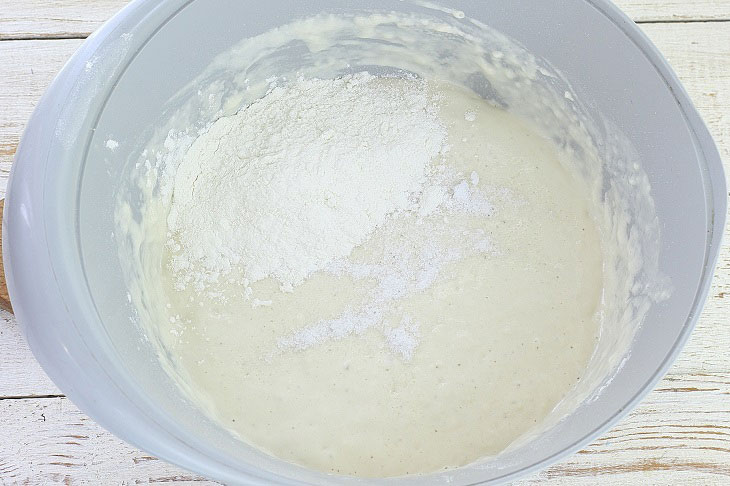 5. The finished dough should be slightly sticky. Cover with a cloth and send to a warm place for 1-1.5 hours.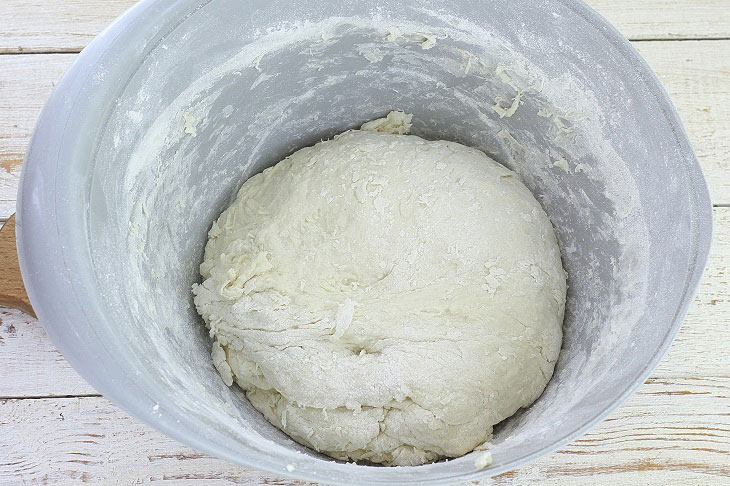 6. Peel the onion. Cut into cubes. Heat oil in a deep frying pan. Add an onion. Fry for 4-5 minutes over low heat until soft.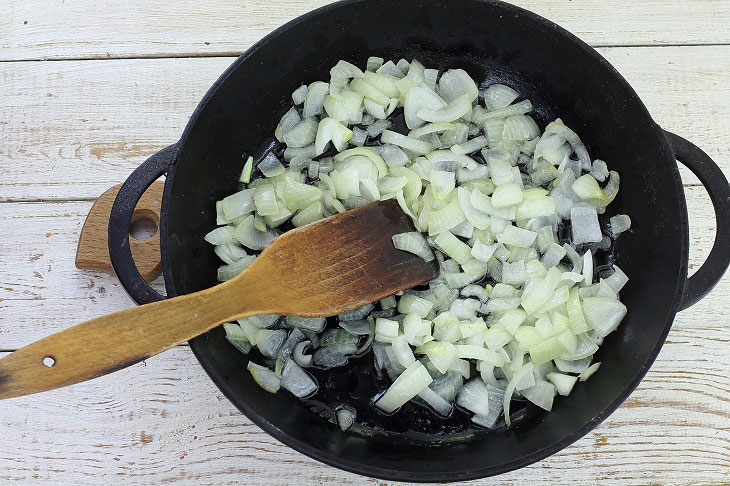 7. Wash the liver. Cut into small thin pieces. Add to onion. Cook for 8-10 minutes over moderate heat, stirring with a spatula.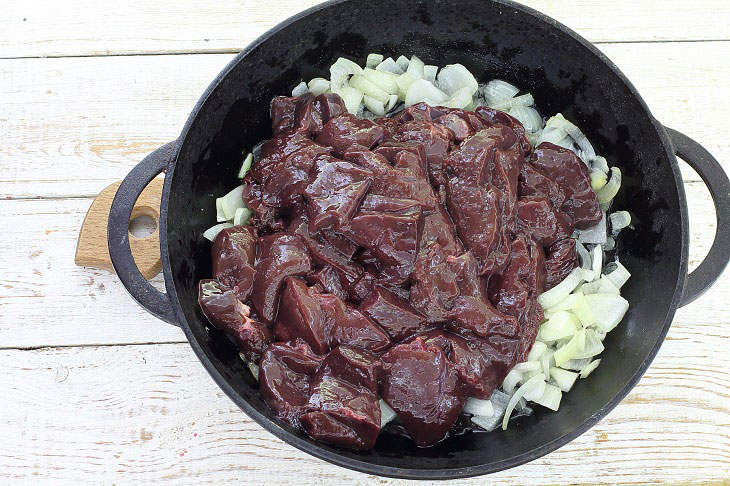 8. Drain the broth from the finished potato. Mash with a potato masher.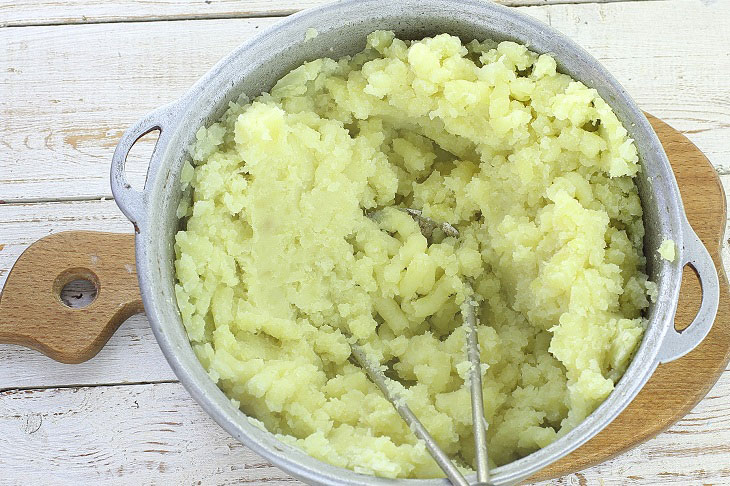 9. Scroll the fried liver through a meat grinder along with the resulting juice. Add to potatoes. Season with salt and pepper, stir. Cool the filling.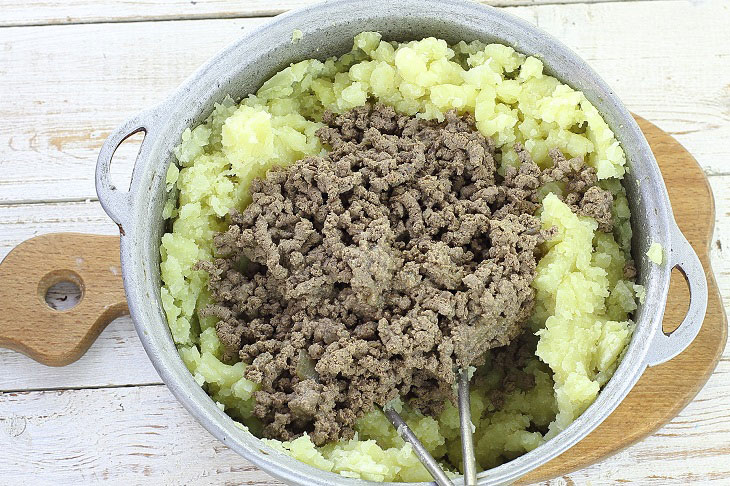 10. Put the dough on a dusted board. Punch down. For convenience, divide into two parts.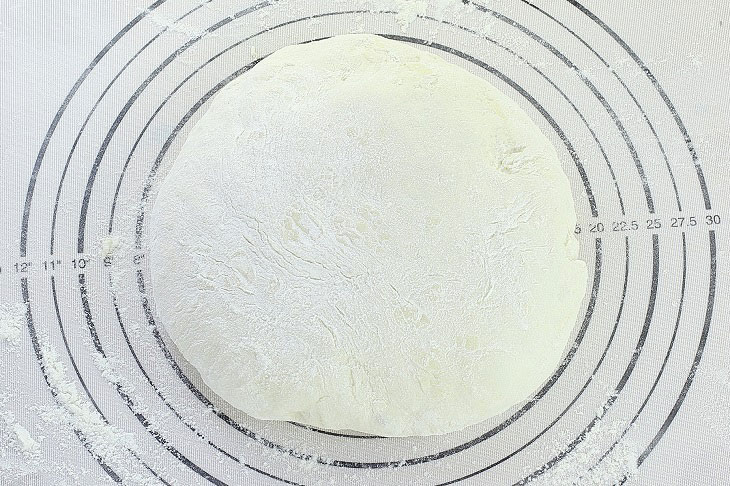 11. Roll out into a thin layer. Cut out circles of the desired diameter.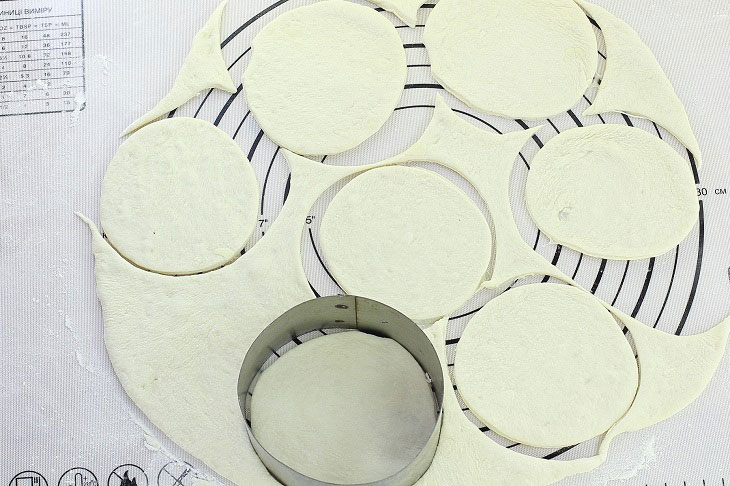 12. Add a portion of the filling to the center.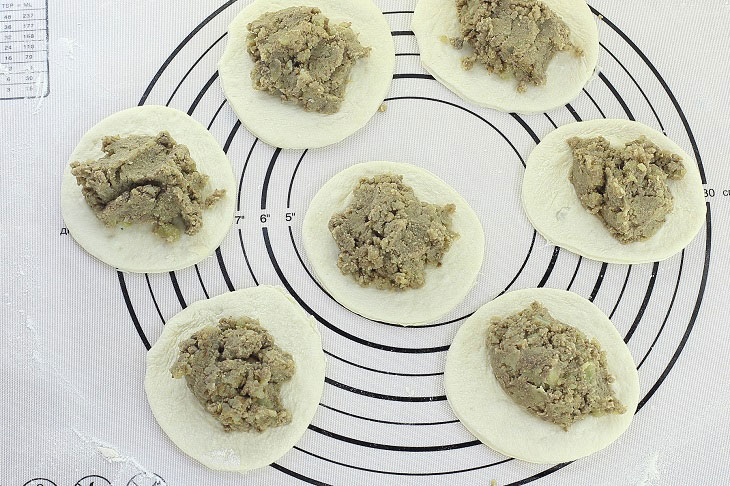 13. Pinch the edges and shape into a pie.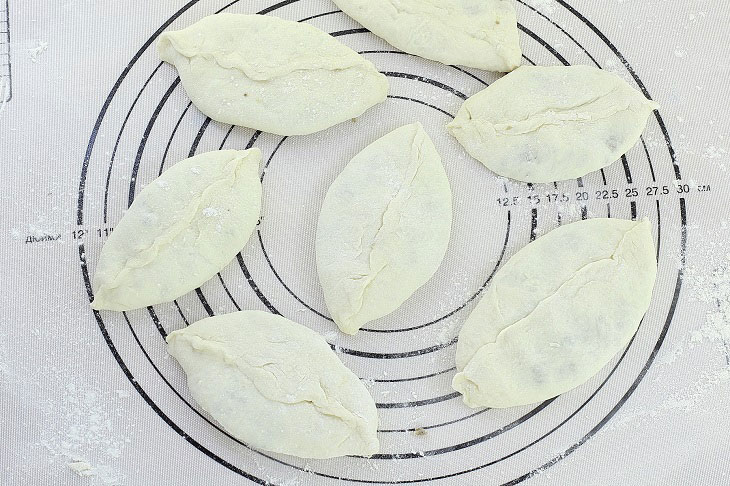 14. Heat oil in a frying pan. Fry until golden brown on both sides over moderate heat.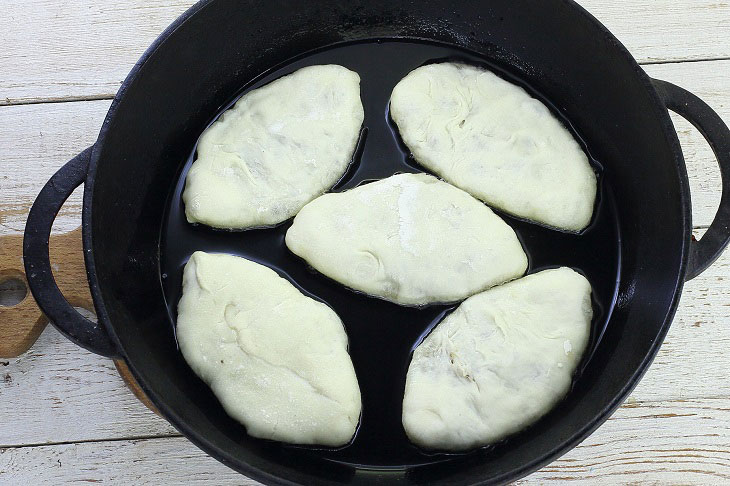 Fried pies with potatoes and liver are ready. Serve warm.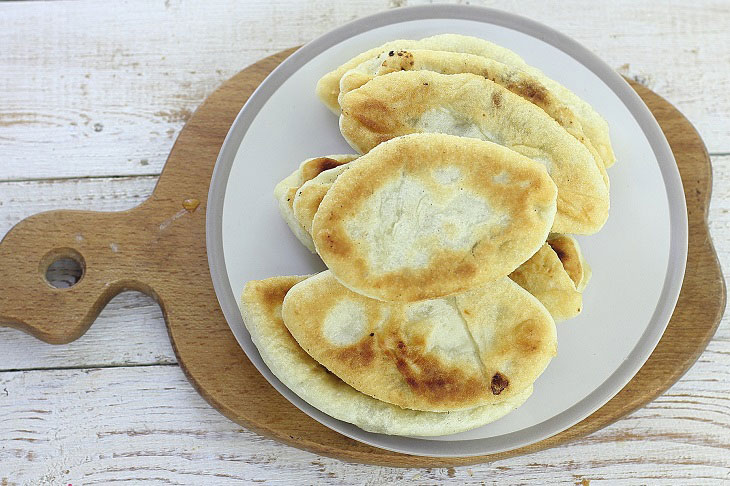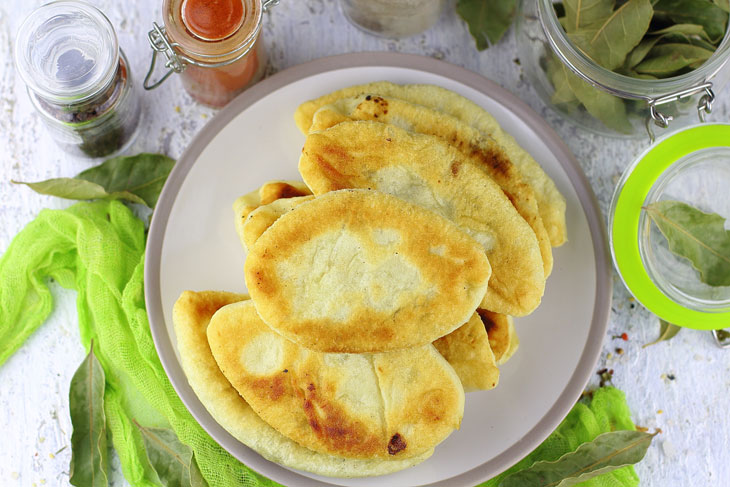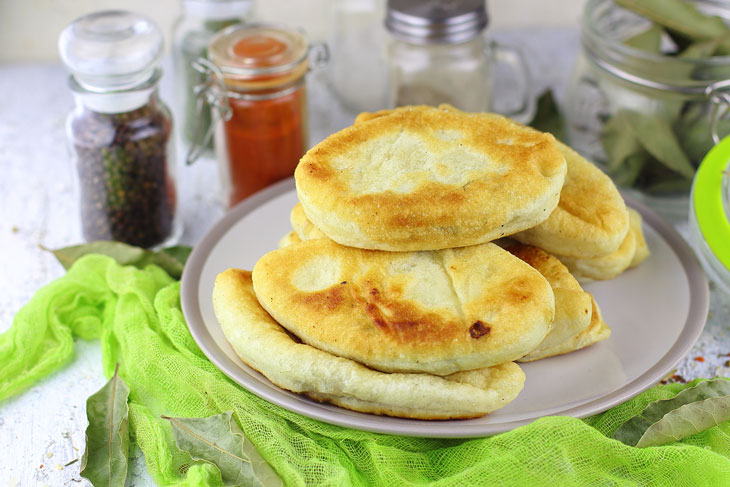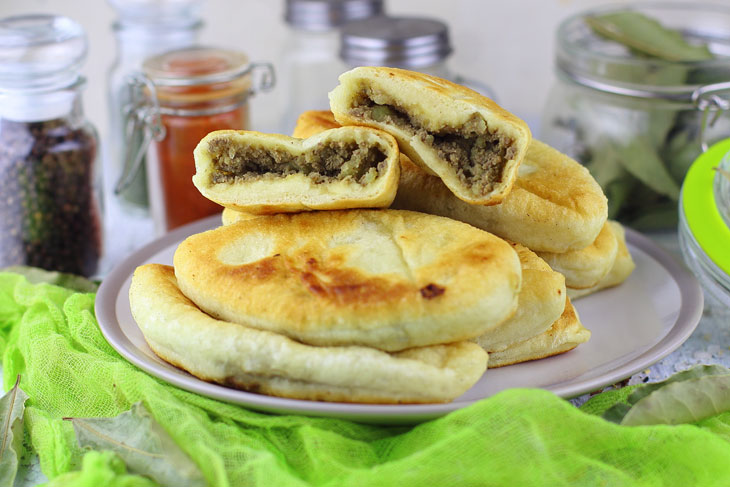 Enjoy your meal!