Fried tomatoes in cheese batter are very satisfying, juicy, tasty and attractive in appearance. They can be safely prepared on the festive table and surprise invited guests with this dish. Tomatoes can be served hot or cold.
To prepare this yummy, it is better to buy vegetables that are not too large in size. As a batter, you can use a chicken egg and mayonnaise, or you can take sour cream. If the batter turns out to be too rare, then it is advisable to add a little flour to it. You need to fry the tomatoes in a Teflon-coated pan and turn the vegetables over when a golden crust forms on one side.
Ingredients:
Tomato – 2-3 pcs.
Egg – 1 pc.
Hard cheese – 70 g.
Mayonnaise or sour cream – 2 tbsp. l.
Salt – to taste.
Black ground pepper – to taste.
Vegetable oil – for frying.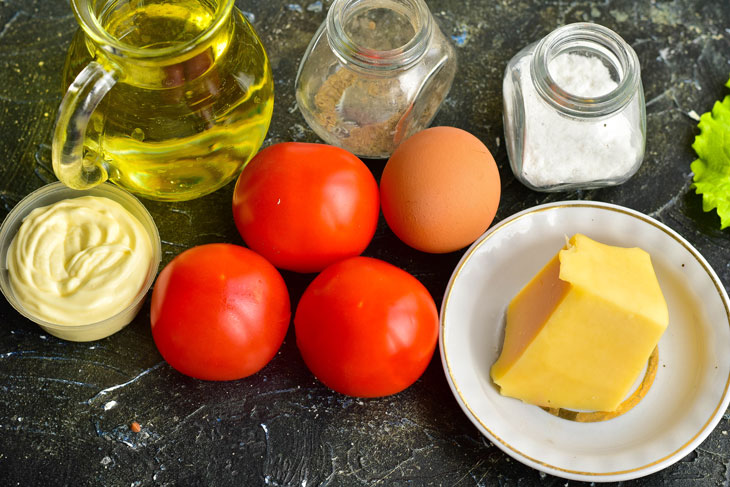 Cooking:
1. Beat a chicken egg into a bowl, immediately add salt and ground pepper to it. You can also add paprika or any other spices.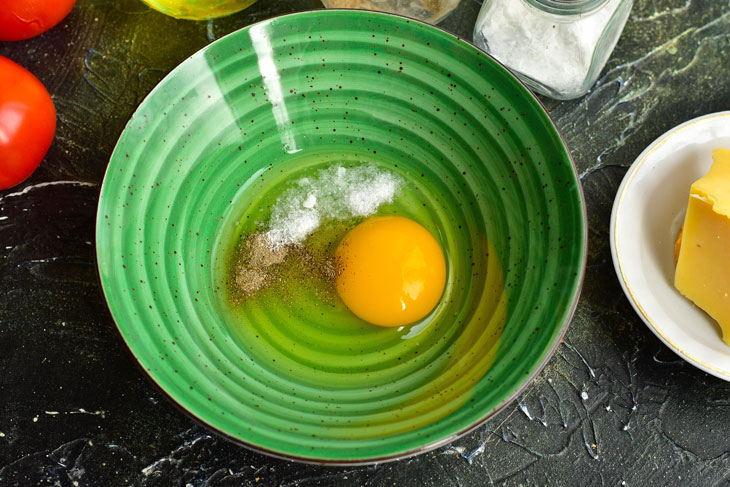 2. Then spread the mayonnaise with a spoon.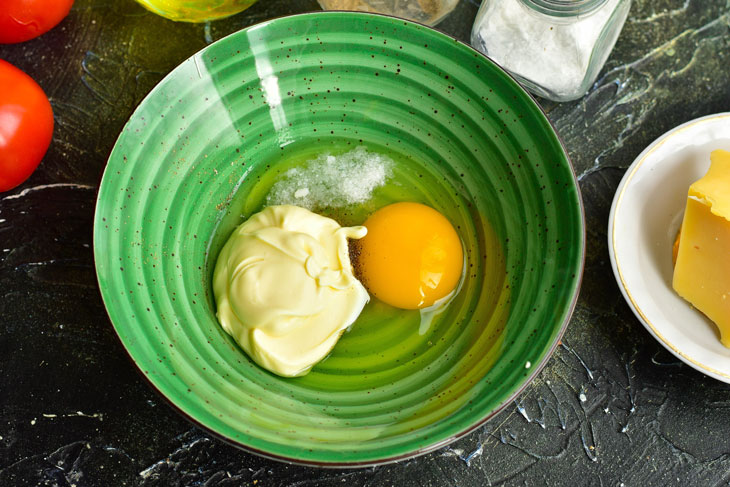 3. Grate hard cheese on a coarse grater.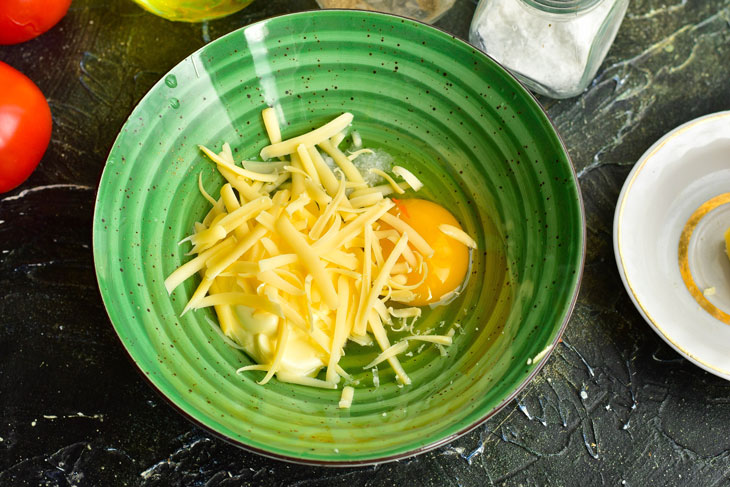 4. Mix the batter very well with a fork or kitchen whisk.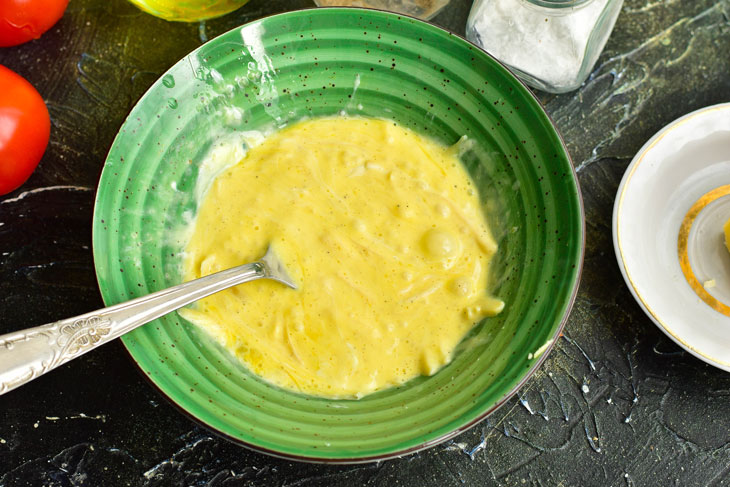 5. Wash the tomatoes, wipe them dry with a paper towel. Slice the vegetables.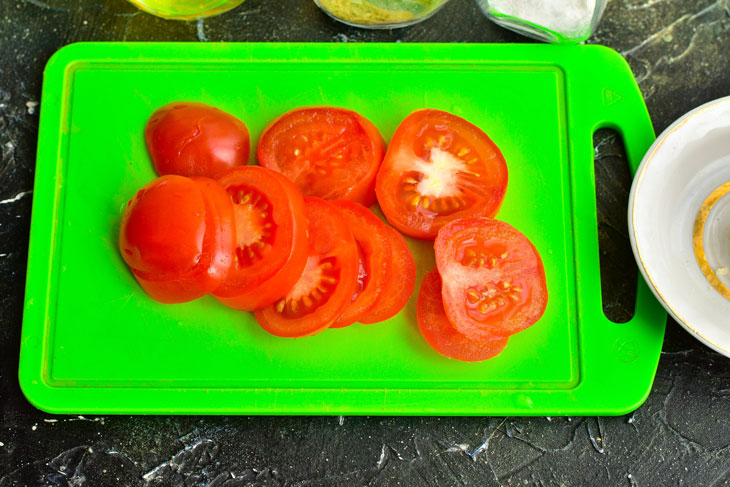 6. Now dip each circle on both sides in batter.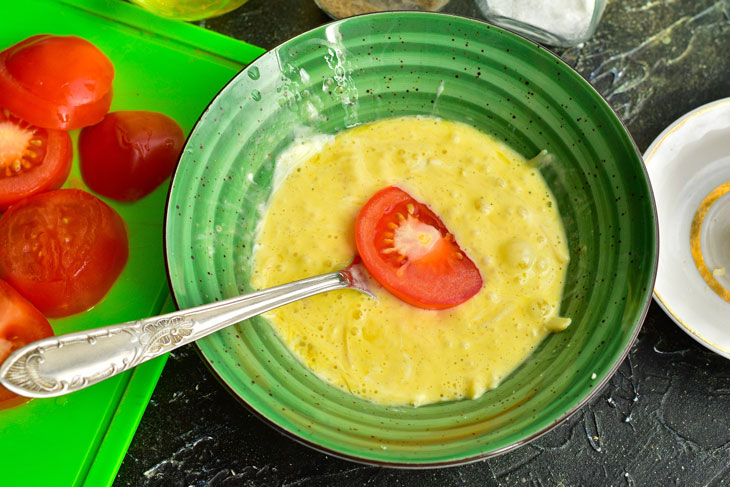 7. Put the pan on the fire and pour in the vegetable oil. After 10-15 seconds, put the tomatoes in batter. It should be enough on vegetables.
If the batter is not enough, then pour it a little on top with a spoon on each tomato.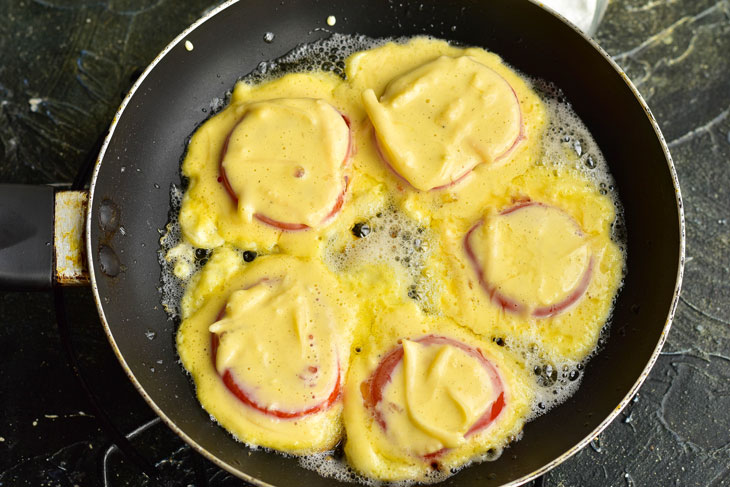 8. Fry vegetables for 20-25 seconds on each side. Fire should be medium.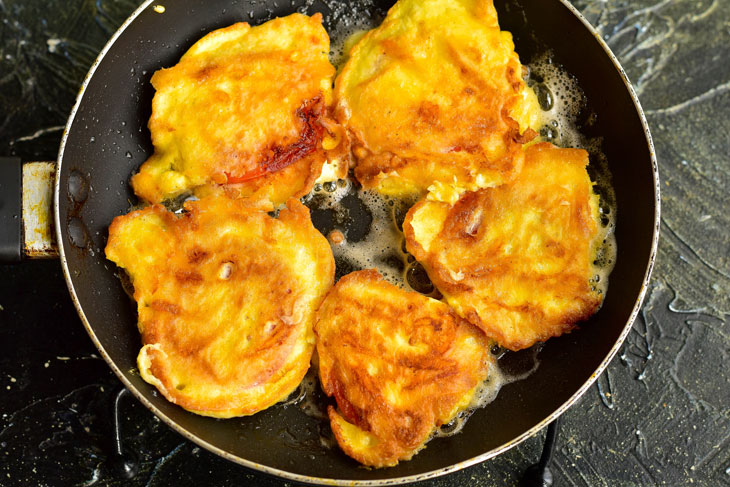 9. Now transfer the finished tomatoes in cheese batter to a beautiful dish. You can serve them immediately to the table.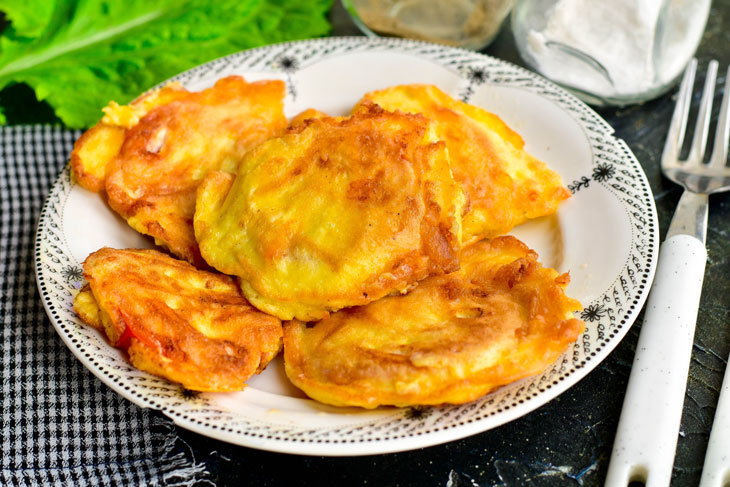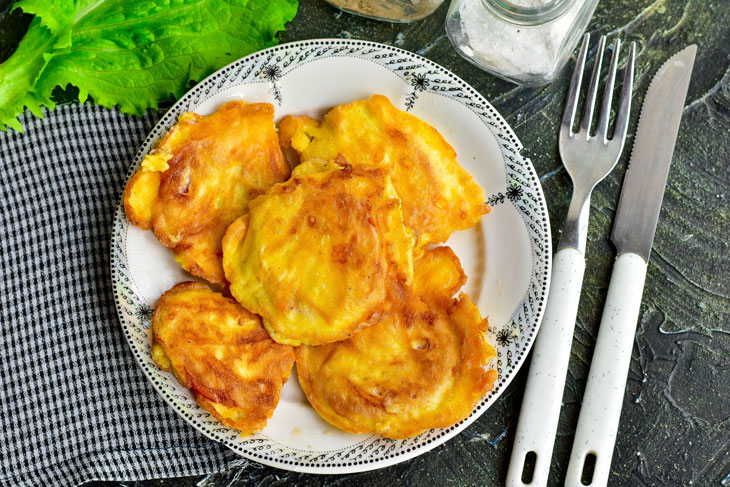 Bon appetit!