Pilaf is a favorite dish for many, it is worth noting that they cook it in different ways. Chinese pilaf is tasty and original – the recipe is simple and easy to prepare.
Today's recipe is without meat, which makes the dish less caloric. Pilaf comes out fragrant, unusual, viscous, not the same taste as in the classic recipe. And you will need the most affordable products. Use any rice – round or long grain. It does not matter the type of rice, as the pilaf will not be crumbly. Also, for Chinese pilaf, take chicken eggs and soy sauce. Green onions add a spicy note. Prepare all the products according to the list, and start cooking with us.
Ingredients:
Rice – 150 g.
Chicken eggs – 2 pcs.
Carrots – 50 g.
Onion – 50 g.
Soy sauce – 50 g.
Green onion – 5 g.
Vegetable oil – 35 g.
Salt, black pepper – to taste.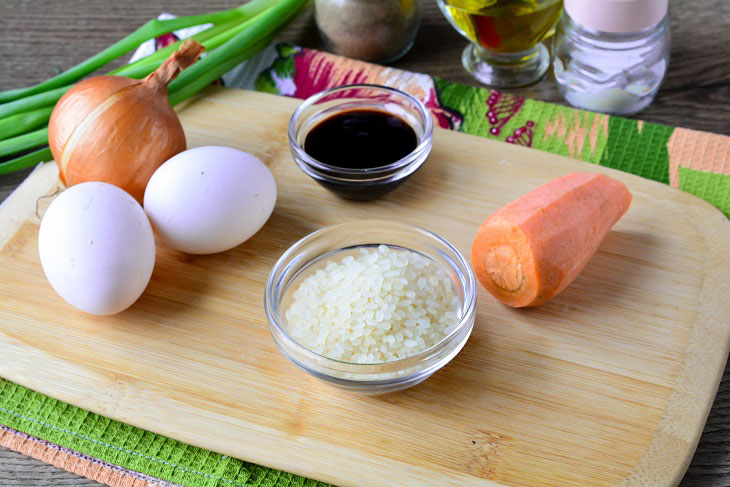 How to cook:
1. First, boil the rice. Rinse the groats and pour into boiling water. Use twice as much water as the rice itself. When cooking, stir it, lightly salt and cook over low heat for 15-20 minutes until soft.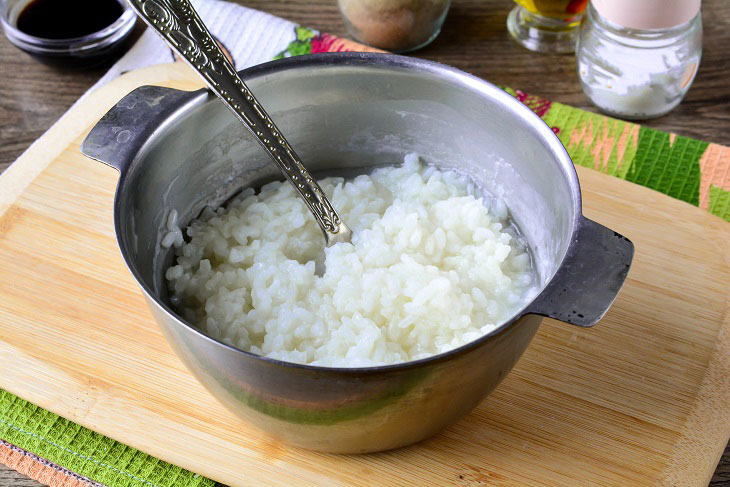 2. Heat a frying pan with vegetable oil and add vegetables – carrots and onions. Pre-cut the onion into cubes, and grate the carrots on a regular coarse grater. Saute vegetables for a couple of minutes until soft, stirring occasionally.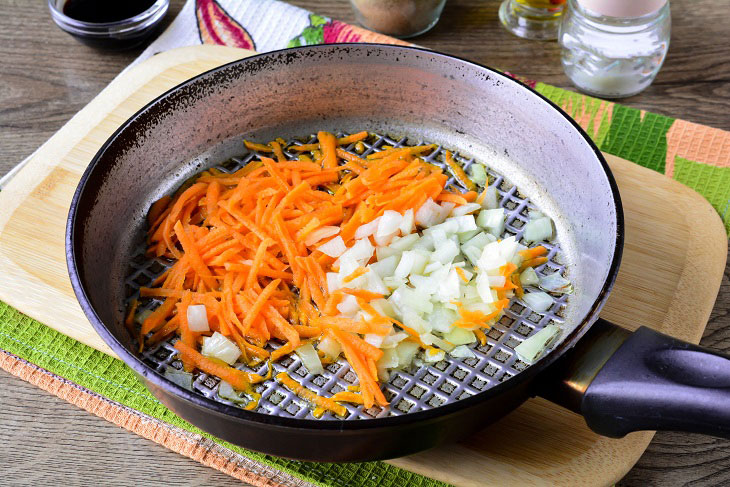 3. Add boiled rice to the fried vegetables and mix.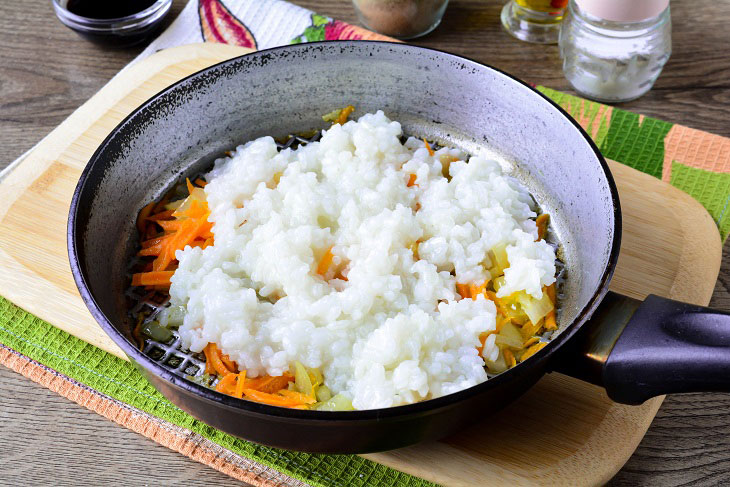 4. Crack the eggs into a separate bowl and lightly beat with a fork. Season the eggs with a little salt and pepper as desired.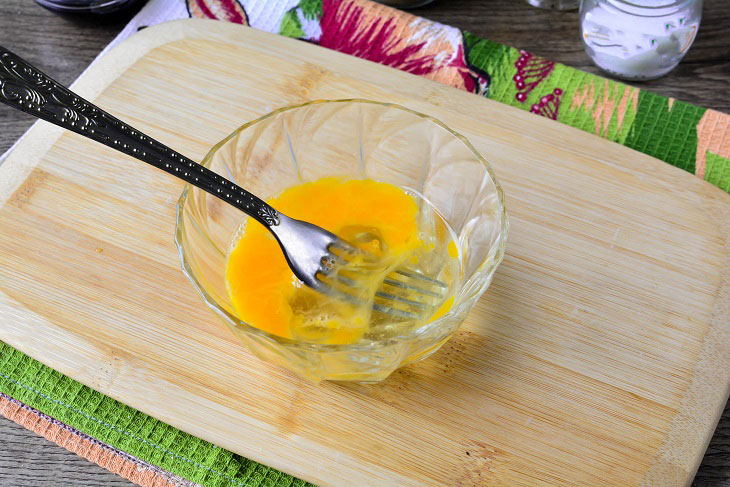 5. Pour the egg mixture into the rice, stir in the pan. Cook pilaf over low heat under the lid for 5-6 minutes.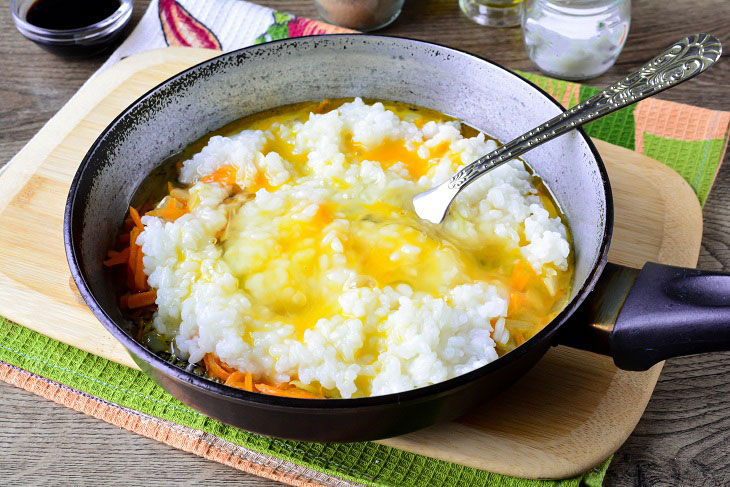 6. Then add soy sauce and stir again. Simmer pilaf over low heat for a couple more minutes and you're d1. The dish will turn out with an oriental accent.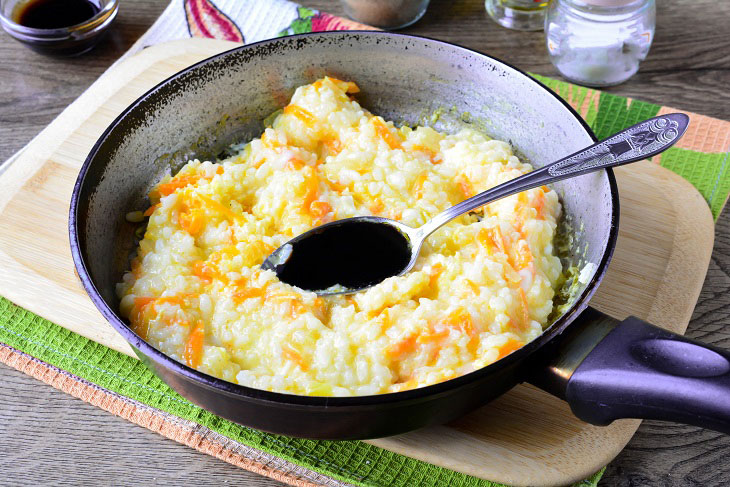 7. At the end, add finely chopped green onions – it is spicy and slightly spicy, the pilaf will become even tastier.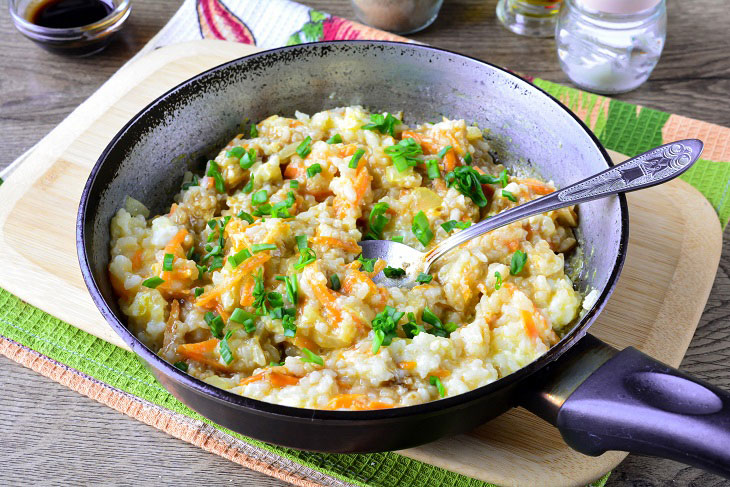 8. Serve the finished dish hot to the table. As a lunch or dinner, this pilaf will appeal to your whole family.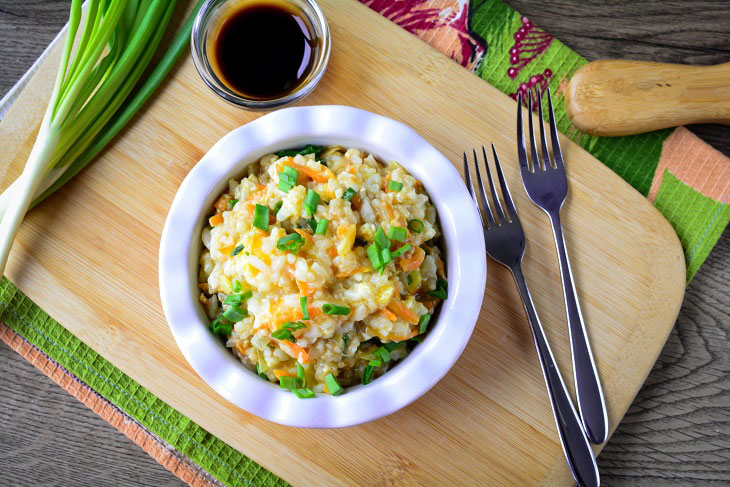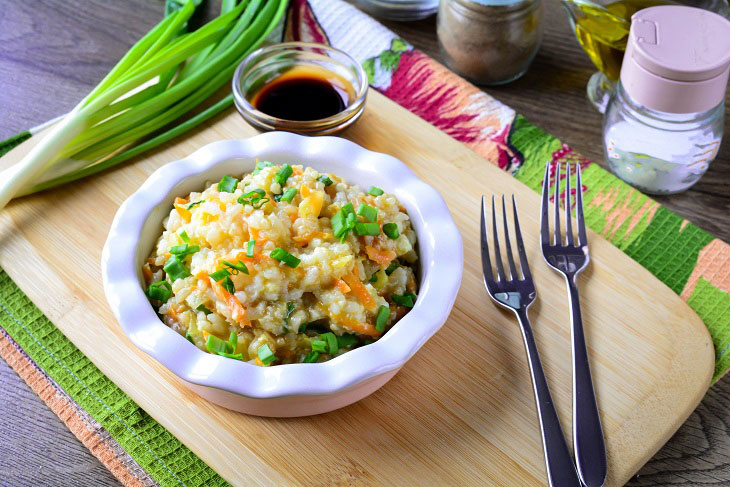 Bon appetit!