Fried zucchini is a very simple and affordable dish for everyone, which can be a great snack or a hearty original breakfast. There are several options for its preparation. Most often, zucchini is dipped in flour and fried in a hot pan, sometimes they are cooked without batter at all, just fried in oil.
Belarusian-style zucchini differ from ordinary fried ones in that they are fried in batter, and then smeared with an original and spicy sauce.
Ingredients:
Zucchini – 1 pc.
Salt – to taste.
Flour – 100 g.
Egg – 1 pc.
Sunflower oil – 80 ml, as well as for frying.
Apple cider vinegar – 20 ml.
Garlic – 2 cloves.
Dill, green onion – 20 g.
Ground pepper – 1 pinch.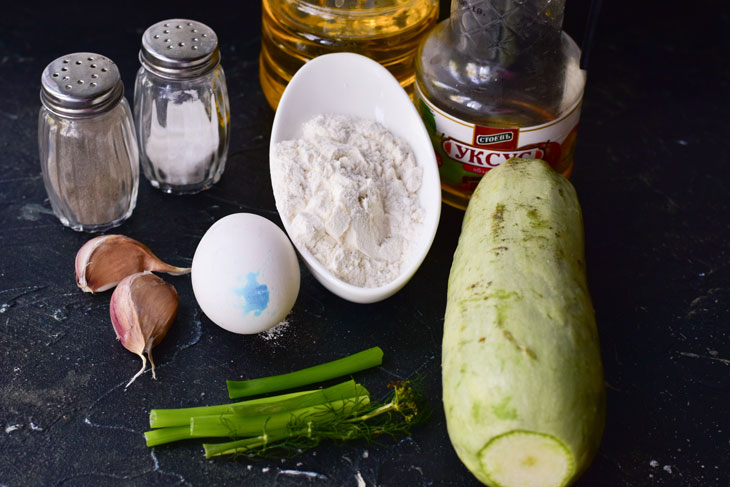 How to cook:
1. It is most convenient to immediately make a marinade for zucchini in advance so that it has time to brew a little. To prepare the marinade, you will need a small container – best of all is a bowl or bowl.
Chop the greens very finely – dill or parsley, or you can do both, put in a bowl. Also add finely chopped garlic there (you can also pass through a garlic press).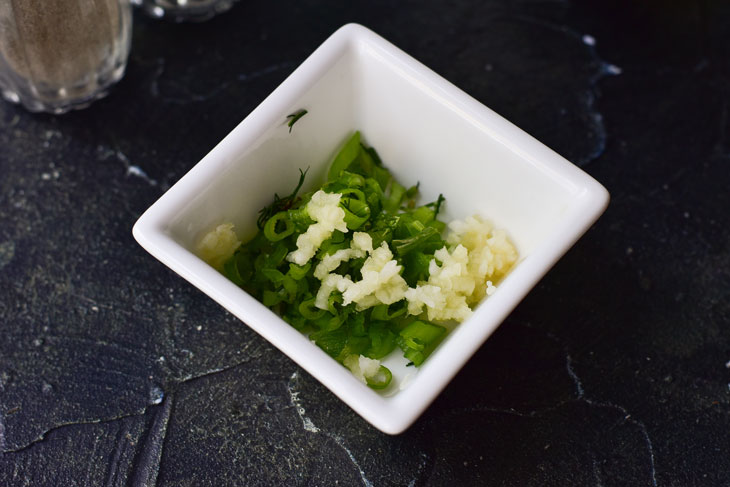 2. Add one pinch of salt and ground pepper.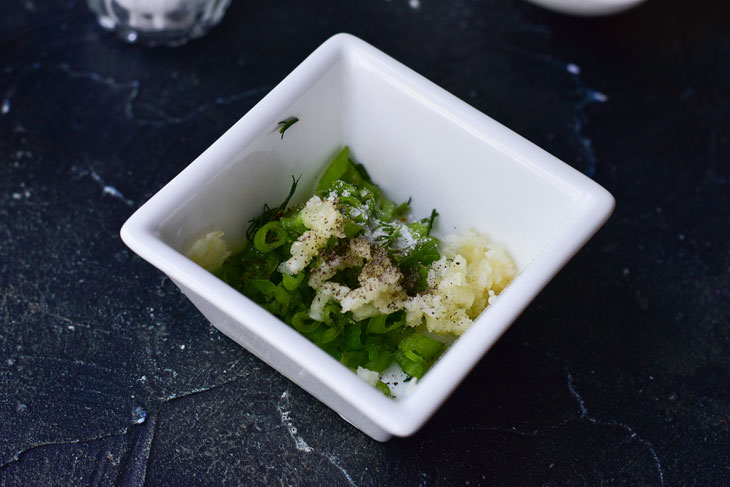 3. Then pour in apple cider vinegar and at the very end – vegetable oil. Mix everything very thoroughly and set aside for now.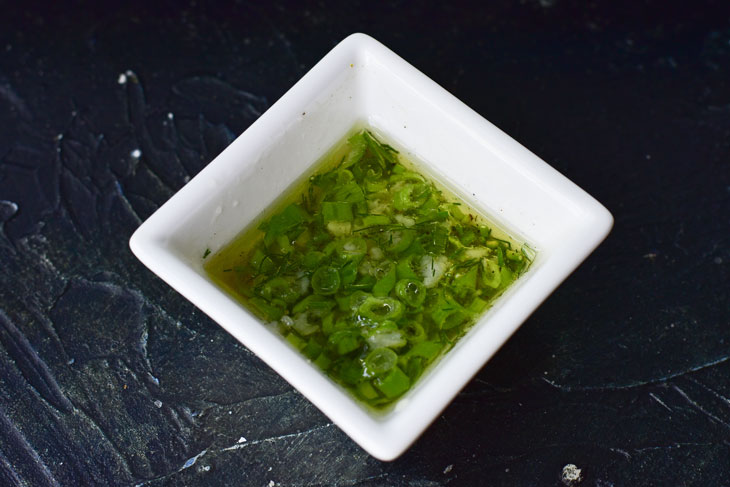 4. Wash the zucchini and cut into not too thick circles – no more than two centimeters thick. Salt them to taste.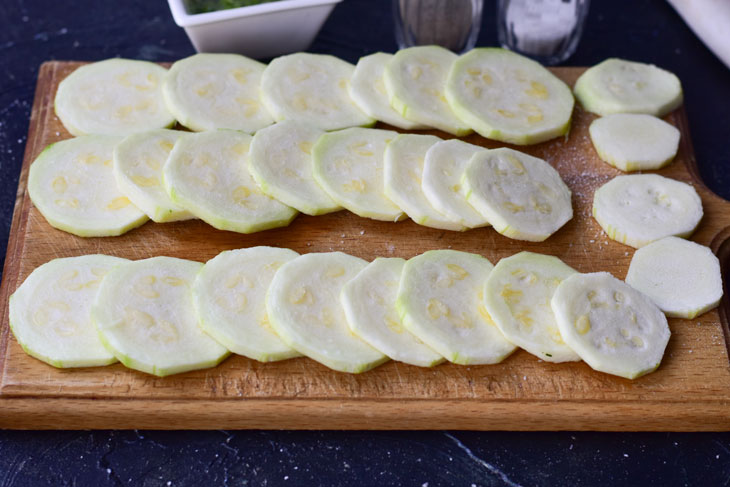 5. Crack an egg into a bowl and beat it with a fork. Pour flour into another plate. Heat up a frying pan with a little vegetable oil. Dip the zucchini slices in the egg.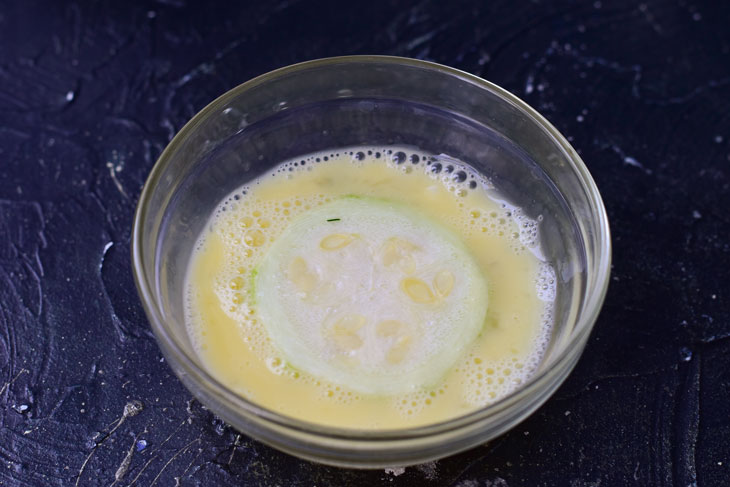 6. Then in flour.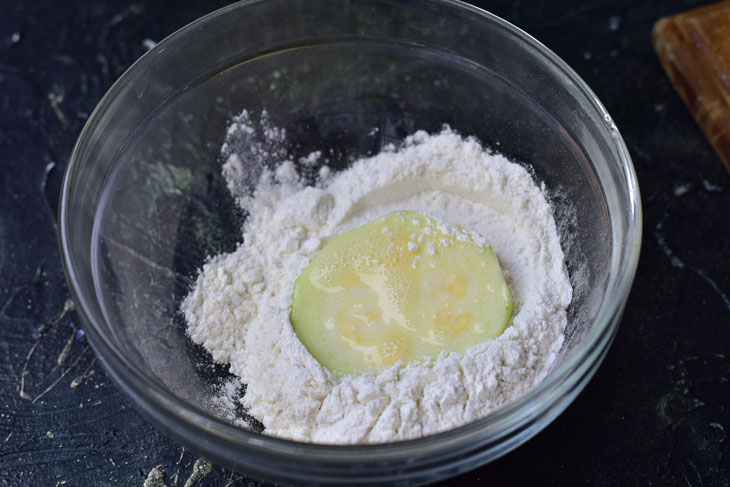 7. Fry on both sides until d1.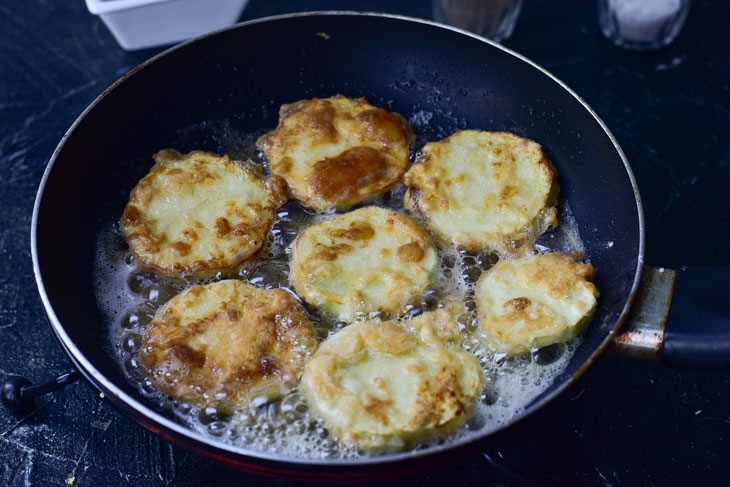 8. Put the zucchini on a flat plate, grease each with a small amount of pre-prepared marinade.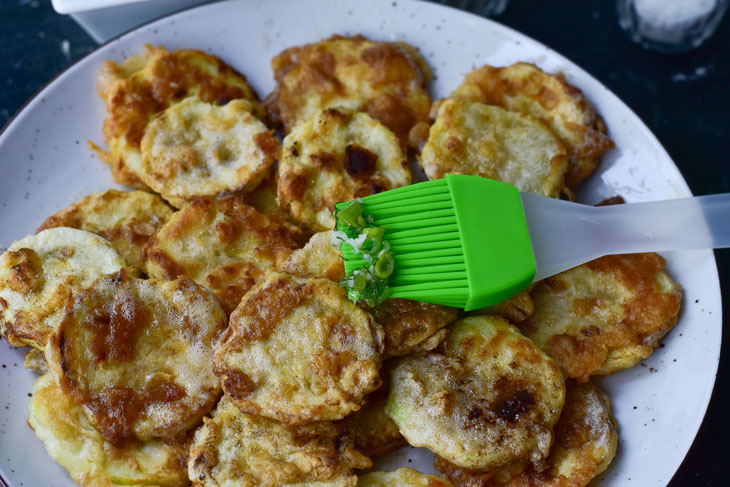 Serve the dish hot before it has cooled down.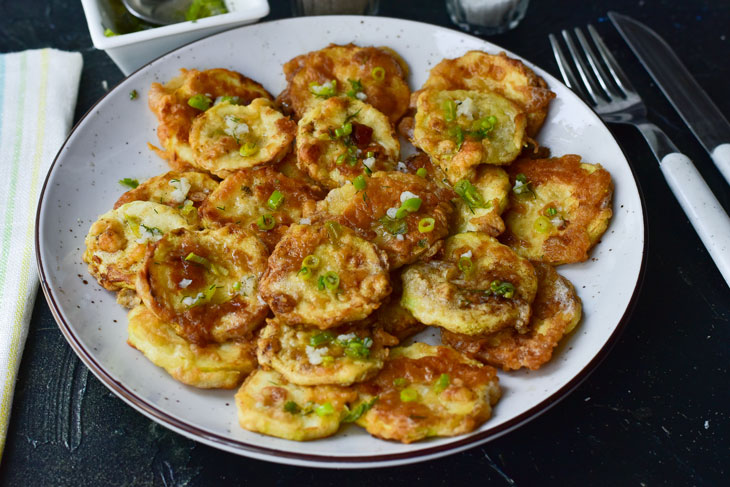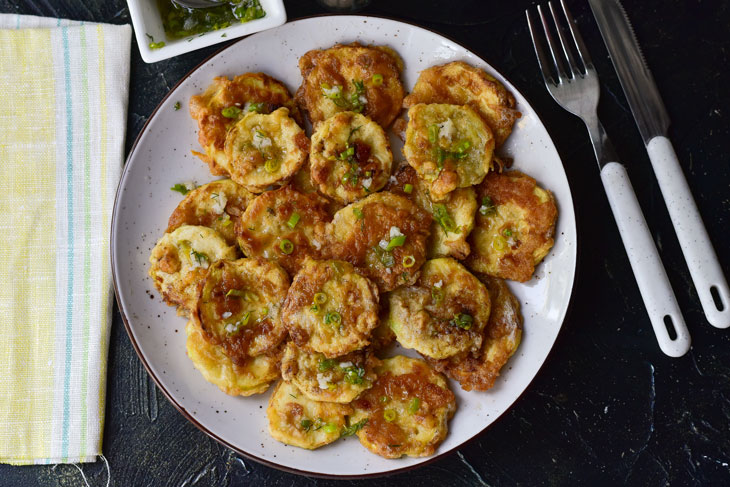 Enjoy your meal!