Primavera means spring in Italian. Indeed, this dish looks and smells like spring. And all thanks to the vegetables that are present in this dish. In season, you should take fresh vegetables, but in winter, frozen ones will do just fine.
The main point that you should pay attention to is that pasta does not need to be digested. On the contrary, they should be slightly undercooked. Be careful with vegetables too – they do not need to be overcooked, they must retain the structure of fresh.
This dish does not require sauces, so familiar in Italian cuisine, because spaghetti is delicious without it.
Ingredients:
Spaghetti – 250 g.
One small zucchini – 200 g.
Turnip bulb – 120 g.
One carrot – 100 g.
Frozen vegetables – 200 g.
Garlic – 2 cloves.
Parsley and green onions – a small bunch.
Salt, black pepper, dried basil – to taste.
Olive oil – for frying.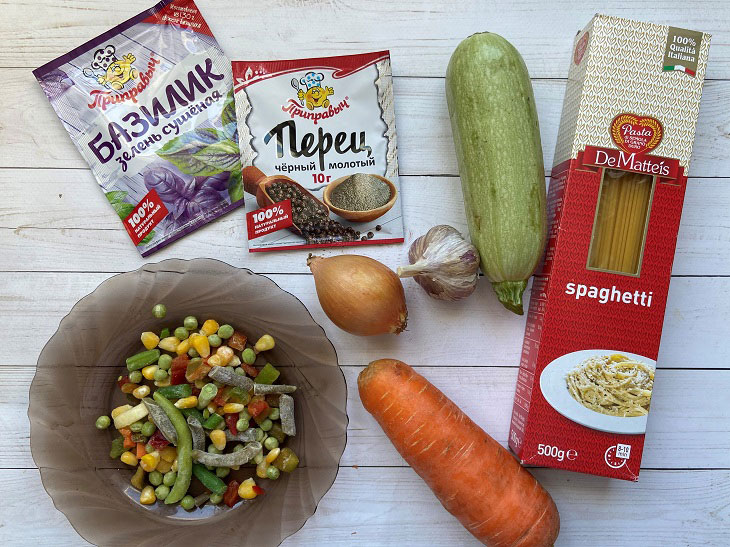 How to cook:
1. Wash and peel the carrots, then cut into cubes. The size can be any, but smaller cubes are better. Also peel the onion and cut into cubes.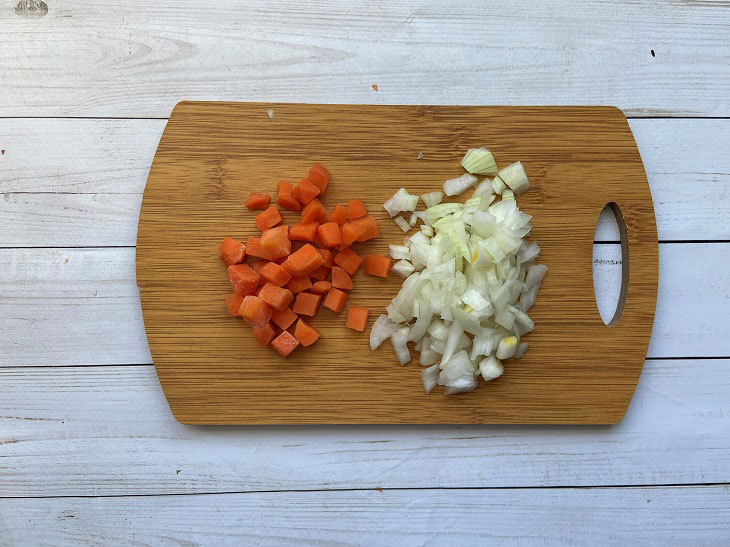 2. In order for spaghetti to look more elegant, it is better to take a variety of zucchini zucchini. But any other will do. Cut vegetables into strips or cubes.
Please note that you need to fry vegetables in olive oil.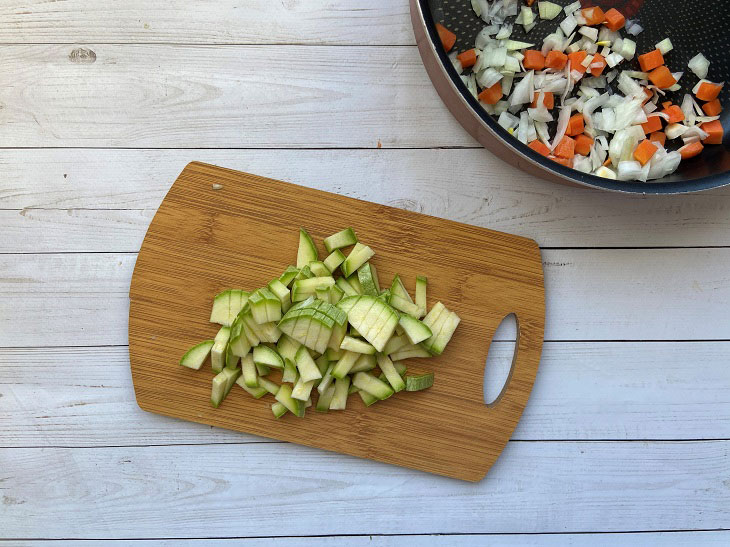 3. When the carrots, onions, and zucchini have browned enough and become soft, pour your frozen mixture into the pan. It is best that it includes green beans, green peas, and red bell pepper.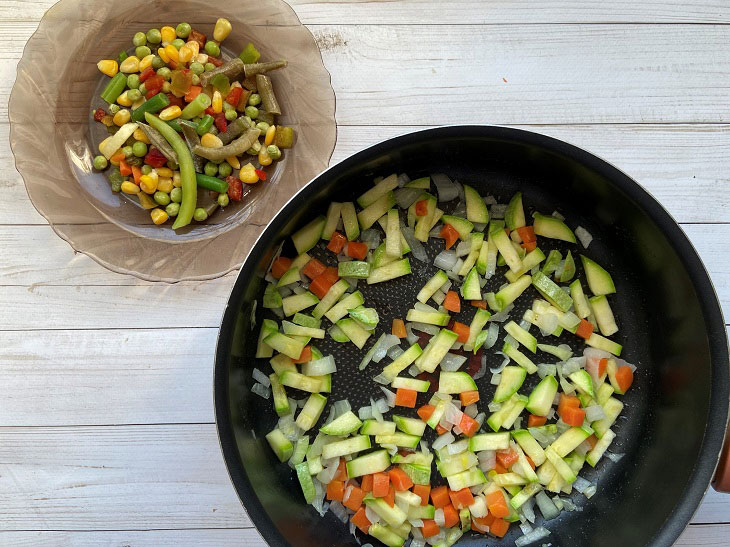 4. Greens need to be washed in running water, and then chopped. We chose parsley and green onions, but basil or tarragon can also be used.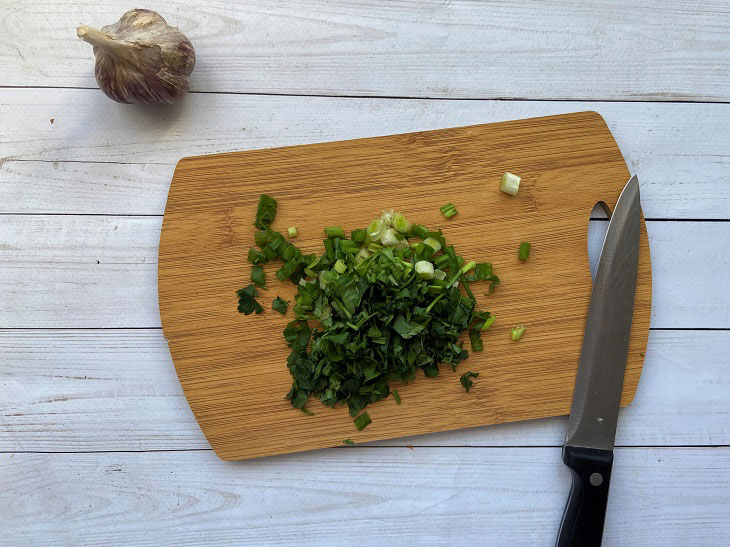 5. Garlic should be taken in the amount that you need. On average, you need two to four cloves.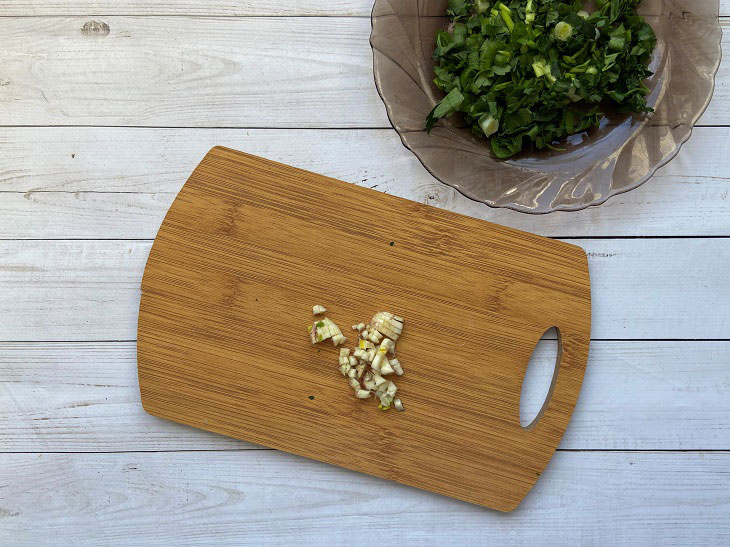 6. You should also add spices. Best of all, the aroma of vegetables will be complemented by basil, oregano, as well as freshly ground black pepper.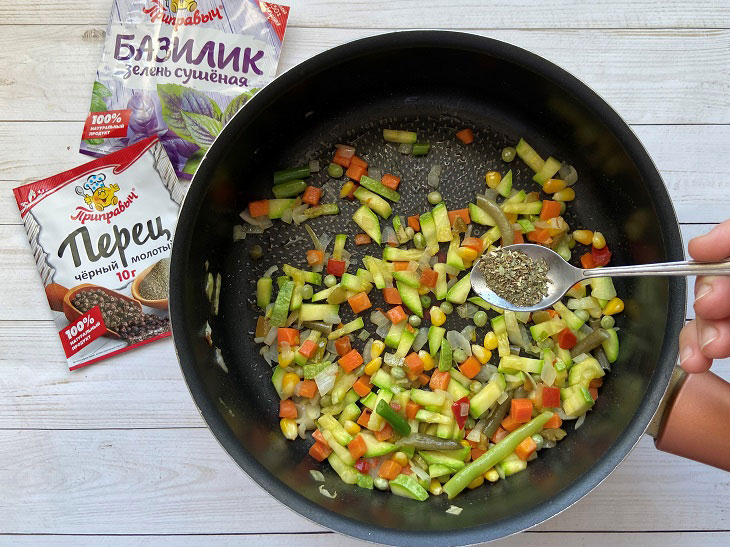 7. Pour the prepared garlic into the pan and fry for a couple of minutes.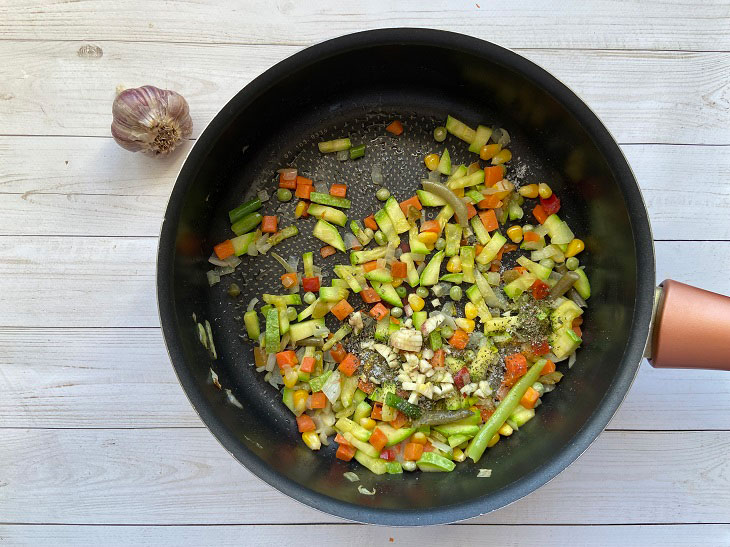 8. Greens are added last, after which the pan can be removed from the heat and covered with a lid.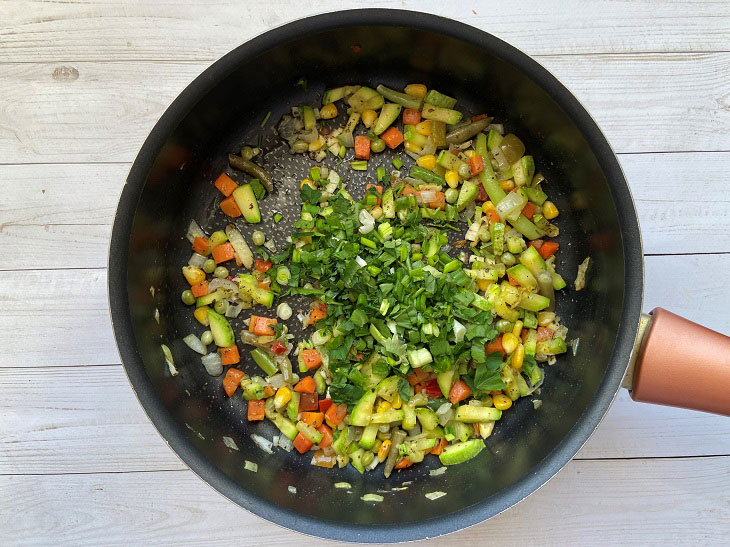 9. Spaghetti should be boiled in salted water according to package instructions. Cook until al dente, which means the pasta should not be overcooked.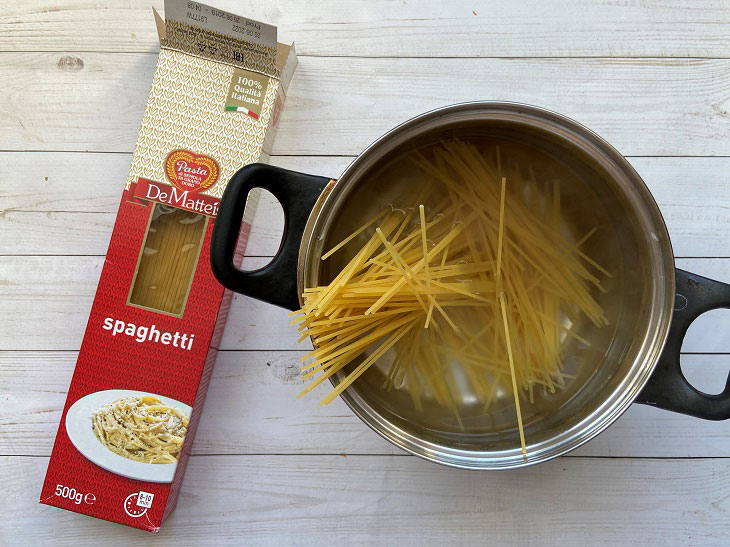 10. Drain the water from the cooked spaghetti and pour them over the stewed vegetables. Mix and you can serve.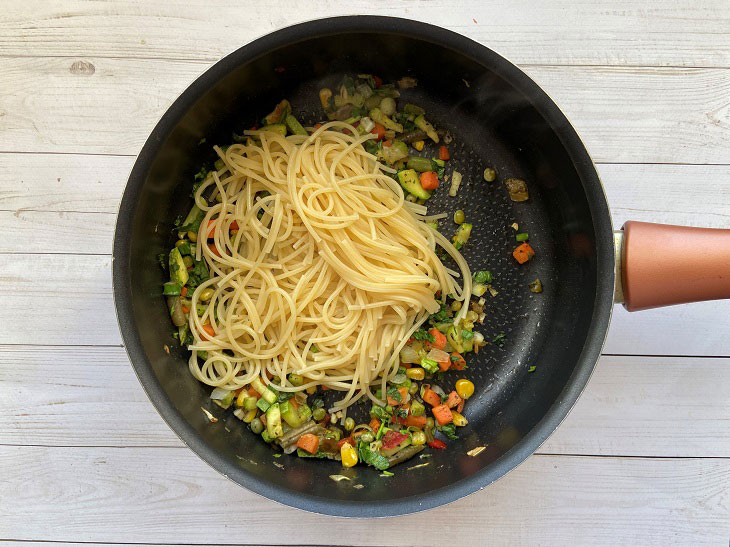 Spaghetti should be served warm, sprinkled with grated cheese if desired. White wine is perfect for this dish if you are planning a romantic dinner.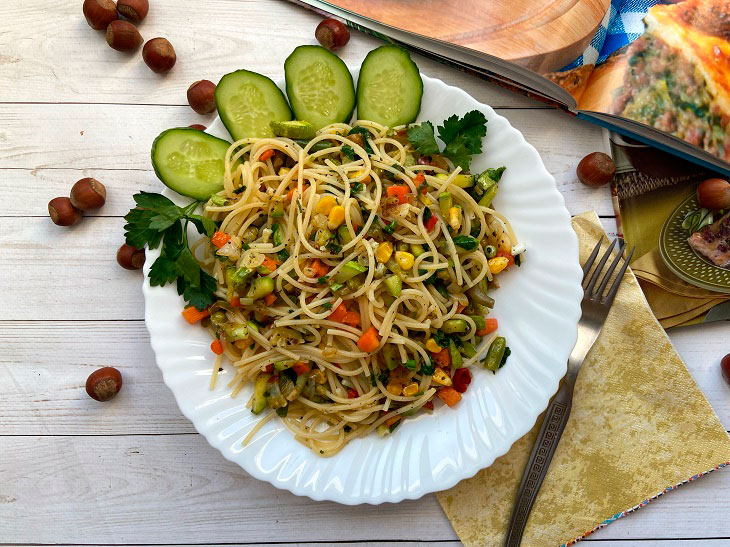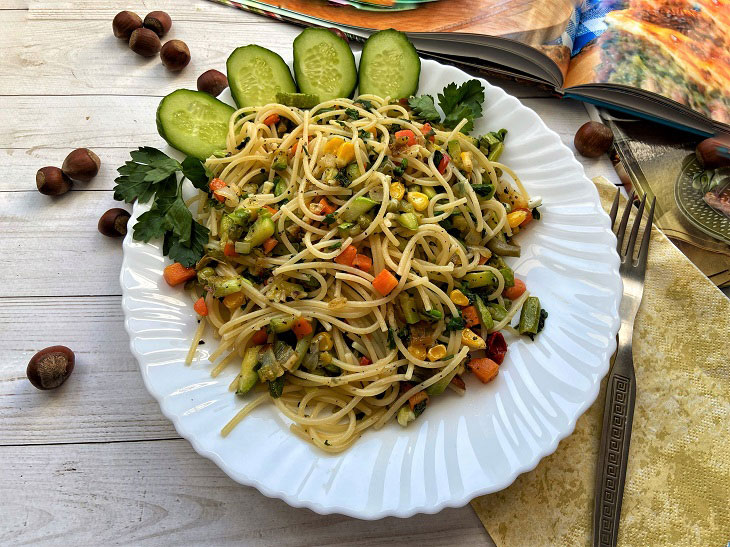 Bon appetit!