Spain is a country with rich culinary traditions that the locals carefully pass on from generation to generation. Walking the streets of Spanish towns, you are always surprised by the variety of menus of small restaurants and eateries. And having tasted these dishes, you fall in love with their taste forever. There are no exotic products, rare spices in the Spanish potato recipe, but the dish turns out to be simply magical.
Cooking will take a little time. First, potato wedges are baked in the oven, and then warmed up in a tomato-based sauce. You can add sweet peppers (canned or fresh), tomatoes (dried or fresh), onions, herbs and garlic to this sauce, depending on your preference and season. For lovers of spicy tastes, hot chili peppers are allowed. For baking, use metal or ceramic dishes.
Ingredients:
Potatoes – 400 g.
Sweet pepper – 100 g.
Onion – 30 g.
Tomato paste – 30 ml.
Granulated garlic – 2 g.
Thyme – 1 g.
Nutmeg – 1 g.
Olive oil – 40 ml.
Paprika – 2 g.
Salt, pepper – to taste.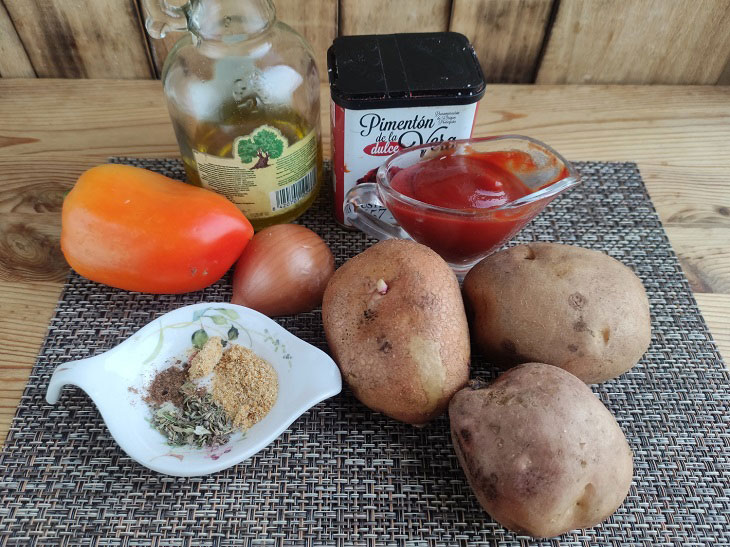 How to cook:
1. Peel clean potatoes, cut into slices. Rinse the slices in running water, dry them with a towel. Put them in a bowl.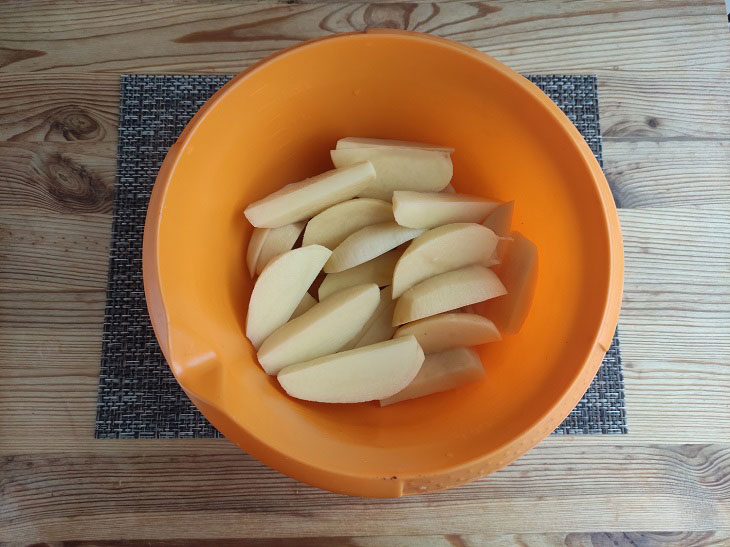 2. Add olive oil, salt, pepper and spices. Mix the potatoes and place in a ceramic baking dish.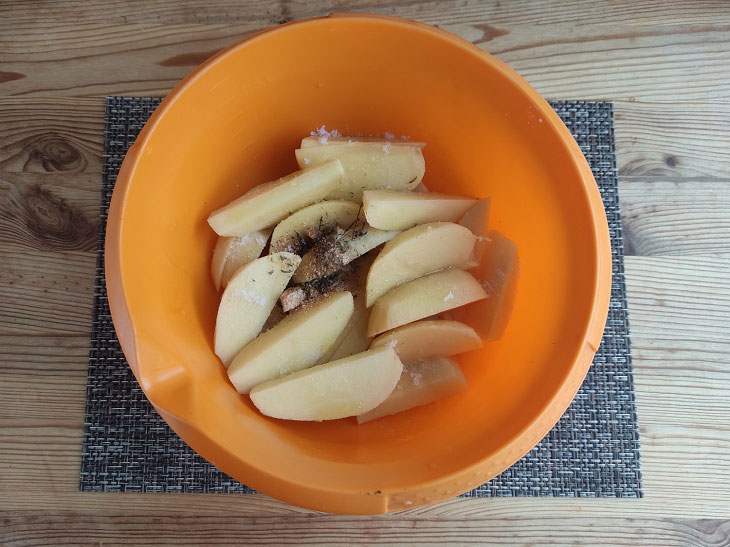 3. Cook until soft in the oven for about 35 minutes.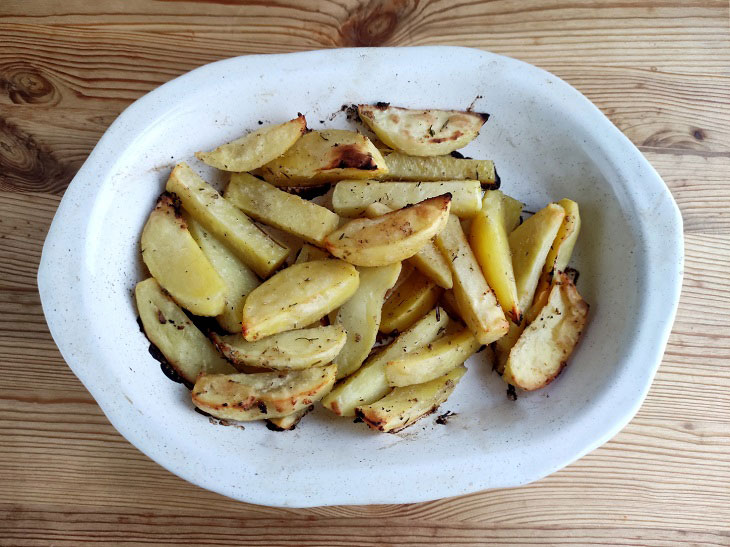 4. Prepare the sauce. Pour olive oil into the pan. Saute finely chopped onion and bell pepper until translucent.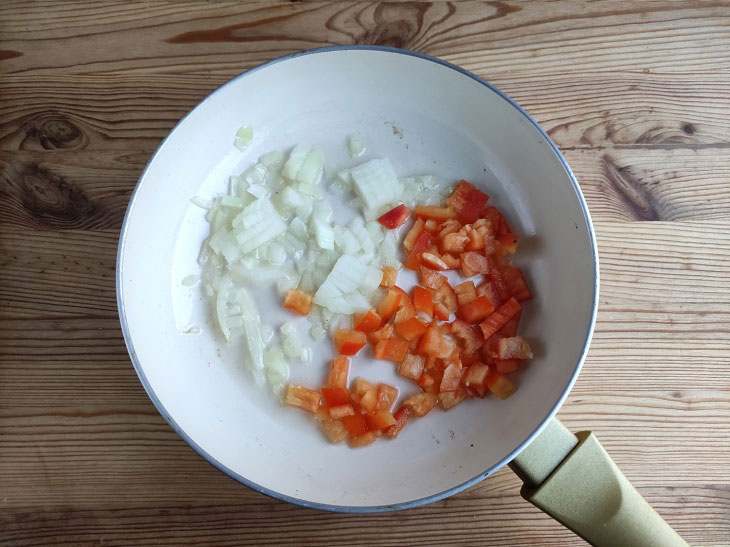 5. Add hot water (100 ml) and tomato paste. Salt the sauce, pepper. Boil it for three minutes until thick.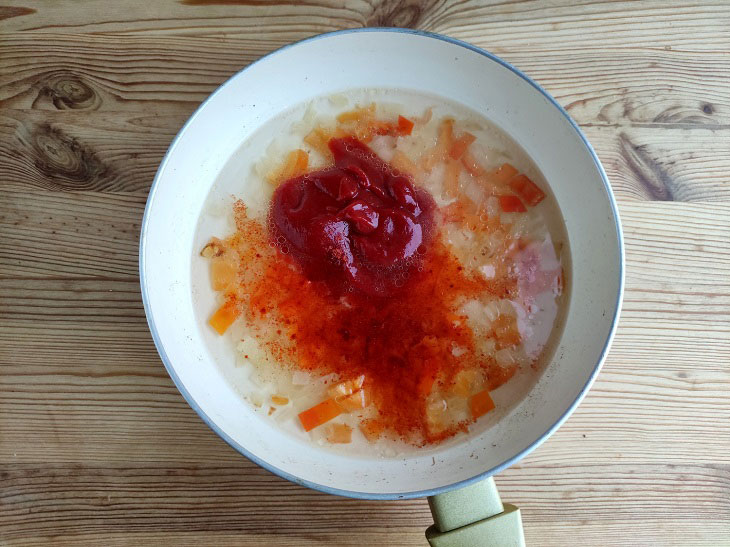 6. Put the potatoes in the prepared sauce, mix. Cover the pan with a lid and heat the contents for two minutes over low heat.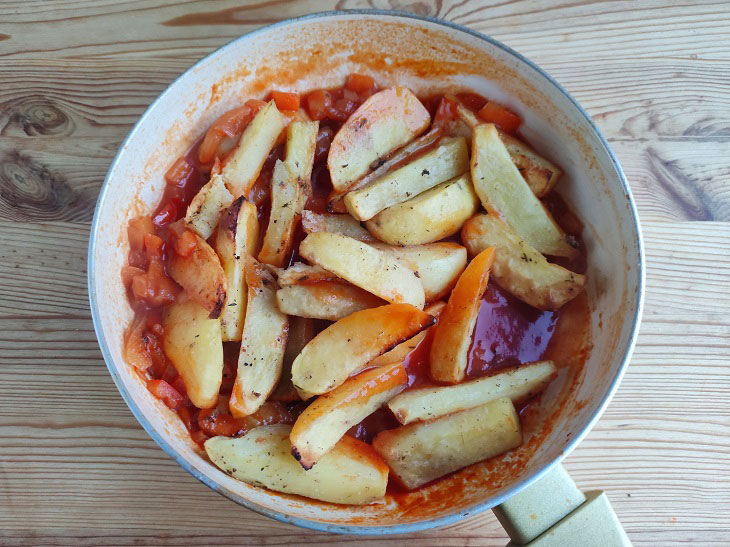 7. Transfer the finished dish to a serving plate, sprinkle with green onions and serve.
Delicious mouth-watering potatoes are suitable as a side dish for any meat or fish dishes for lunch or dinner. Spanish-style potatoes can be served at the New Year's or Christmas table.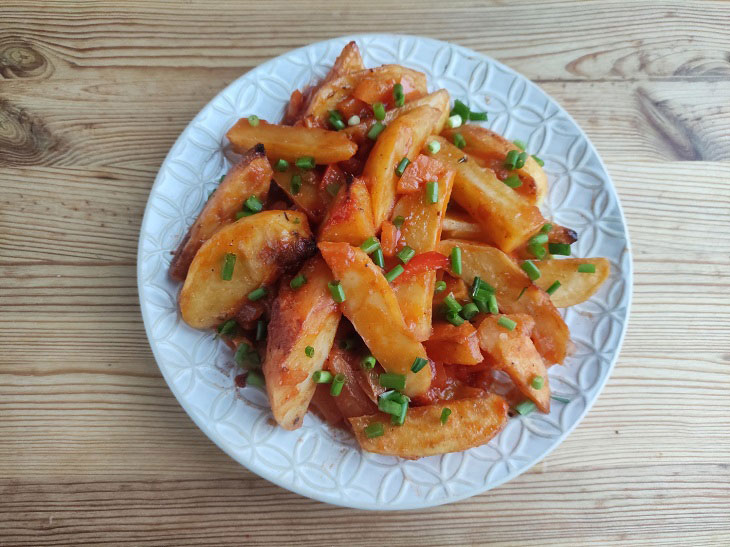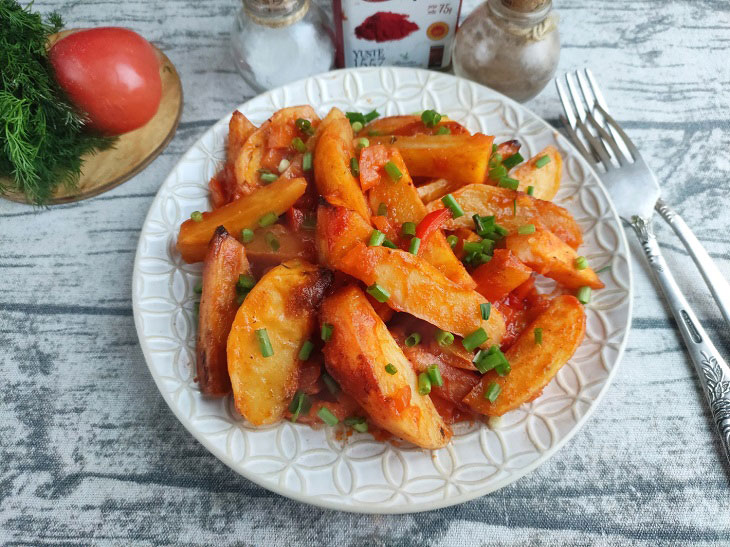 Bon appetit!