At its core, frittata is nothing more than an omelette baked in the oven, it can contain various fillings, for example, frittata with cauliflower and melted cheese. The dish turns out to be tasty and quite satisfying, and if you consider that it is quite tasty even when it has cooled down, then you can take it with you on the road – as a snack. Here you can experiment with spices and herbs, as well as with the taste of one of the main ingredients – processed cheese. It can be with additives in the form of sweet peppers, herbs, bacon or mushrooms.
Ingredients:
Cauliflower – 150 g.
Processed cheese – 80 g.
Chicken eggs – 4 – 5 pcs.
Vegetable oil – 1 – 2 tbsp. l.
Fresh herbs – 2 – 3 sprigs (for serving).
Salt – 3 pinches.
How to cook:
1. Cabbage can be fresh or frozen. In any case, divide it into small inflorescences. Wash fresh cabbage thoroughly. Then blanch it in boiling water for 5 minutes.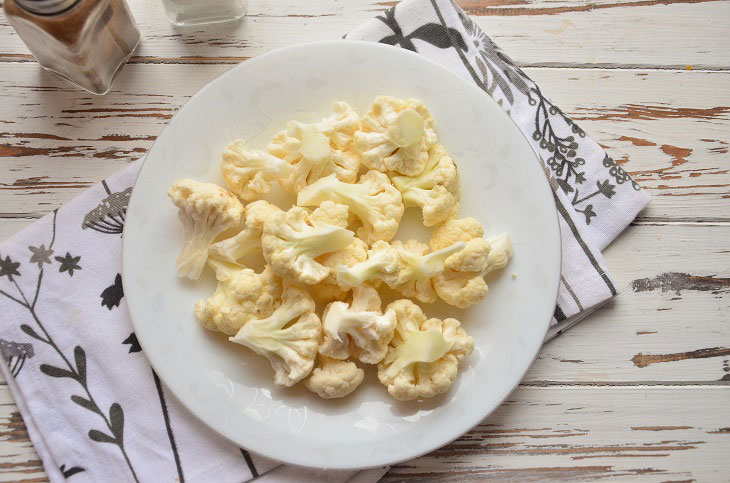 2. Crack a few fresh eggs into a bowl. Tear their structure well with a fork or whisk, salt.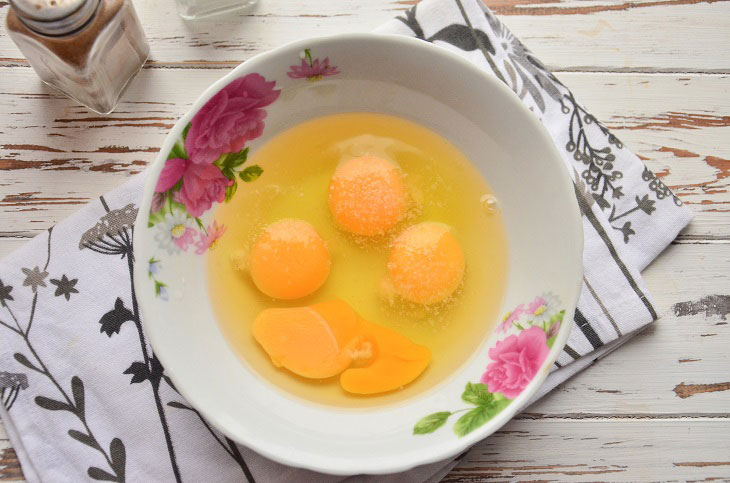 3. Grate the melted cheese – before that it is better to freeze it for 15 minutes. Transfer the grated cheese to the eggs, stir.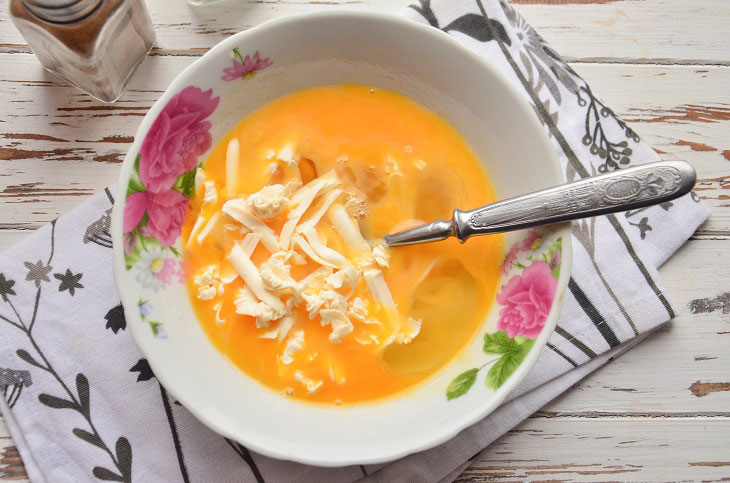 4. Cover the baking dish with foil, grease with oil. Spread the cauliflower evenly on the foil, then pour the egg mass with cheese, spread over the entire surface.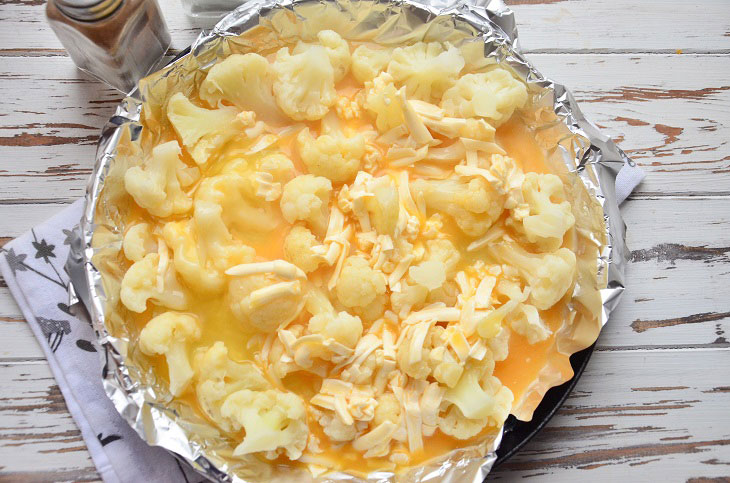 5. Send the form to the preheated oven. Bake the frittata at 180 degrees for 20 minutes (depending on the oven).
Serve the dish cut into pieces. Sprinkle each serving with chopped fresh herbs, pour over with ketchup.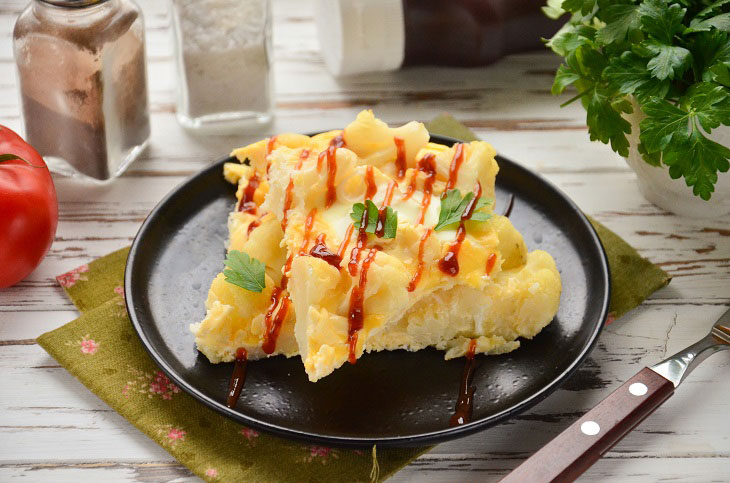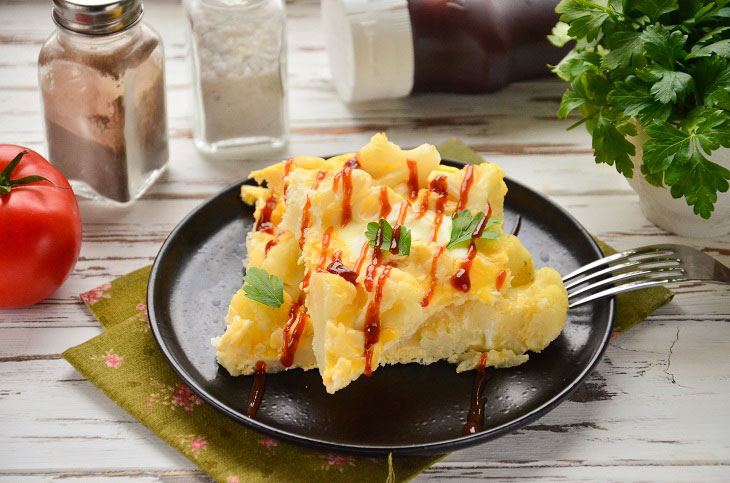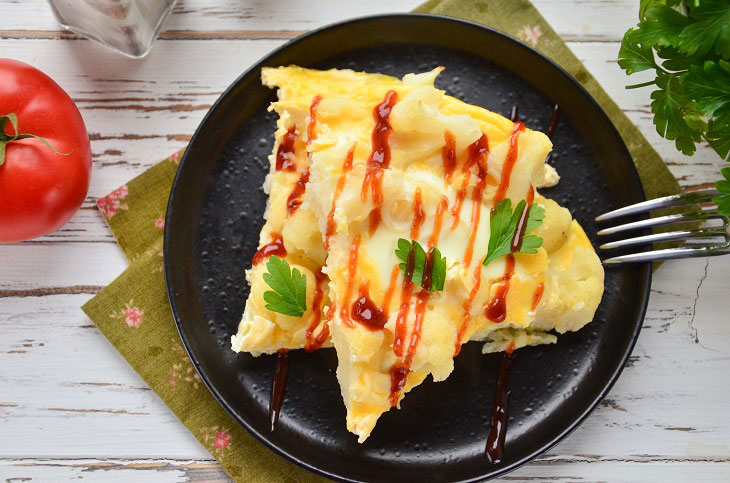 Enjoy your meal!