Young garlic shoots are the part of the plant that is removed to form a large head. They are removed before they bloom and are most often thrown away. And absolutely in vain! Garlic arrows are a very useful vitamin product with which you can cook many dishes. Most often, shoots are subjected to short-term heat treatment or used as an additive to the first or second course.
Garlic arrows are pleasant to the taste, without the expected pungent smell of garlic, and after cooking they become sweetish. Shoots go well with sour cream, yogurt sauce, fresh tomatoes and other vegetables and eggs. Fried arrows can be mixed with boiled eggs or pour them with an omelette mixture. We offer you to try a simple dish of garlic arrows with eggs, which will surely become a frequent guest on your table. It can be served for breakfast or used as a side dish for meat or poultry.
Ingredients:
Garlic arrows – 120 g.
Eggs – 2 pcs.
Fragrant mixture for omelet – 1 tsp.
Butter – 25 g.
Vegetable oil – 10 g.
Salt, sugar, pepper – to taste.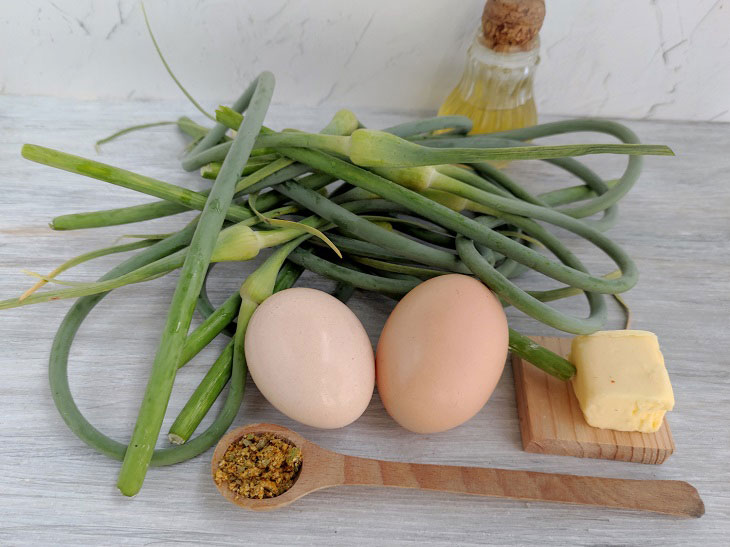 How to cook:
1. Rinse the eggs in warm water, wipe with a towel. Crack the eggs into a bowl, add seasoning for the omelet. Whisk the eggs.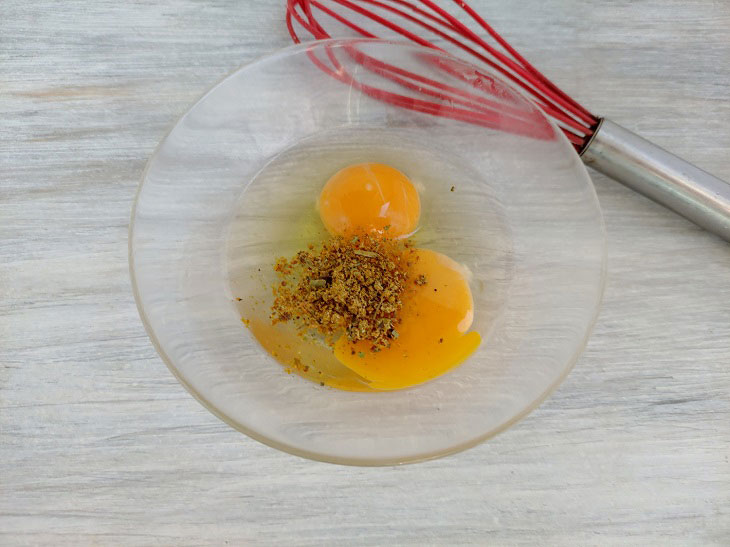 2. Put the garlic arrows in a colander, rinse in cold water.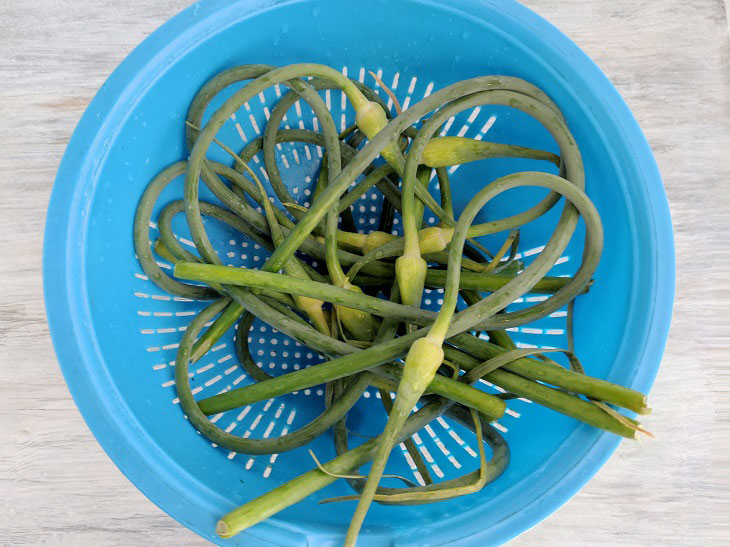 3. For each arrow, cut off the bud and the hard part of the stem near the attachment point.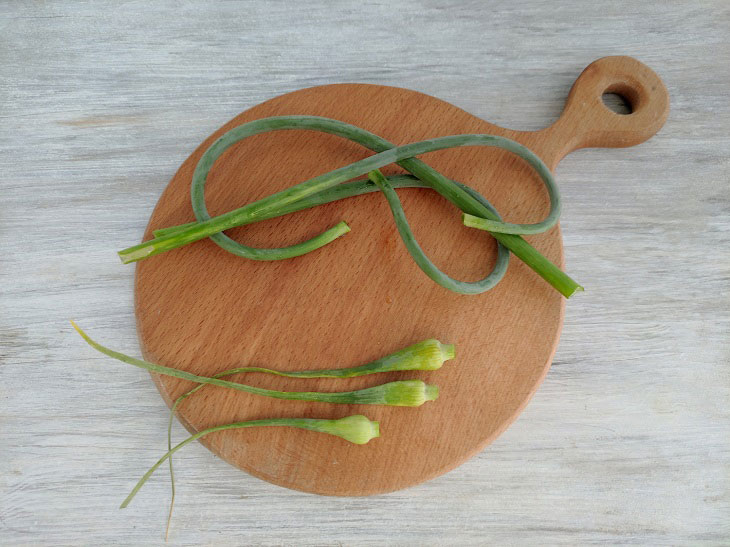 4. Cut the shoots into small pieces about 2 centimeters long.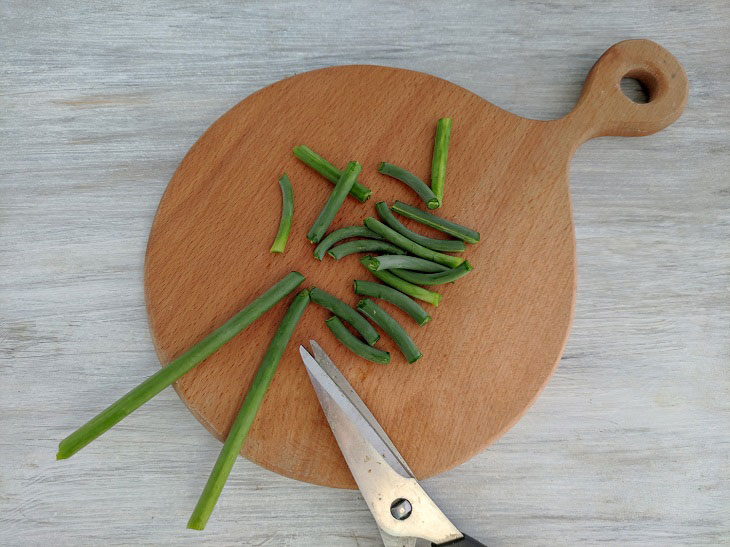 5. Put vegetable and butter in a frying pan, add a pinch of salt and sugar. Heat up the contents of the pan.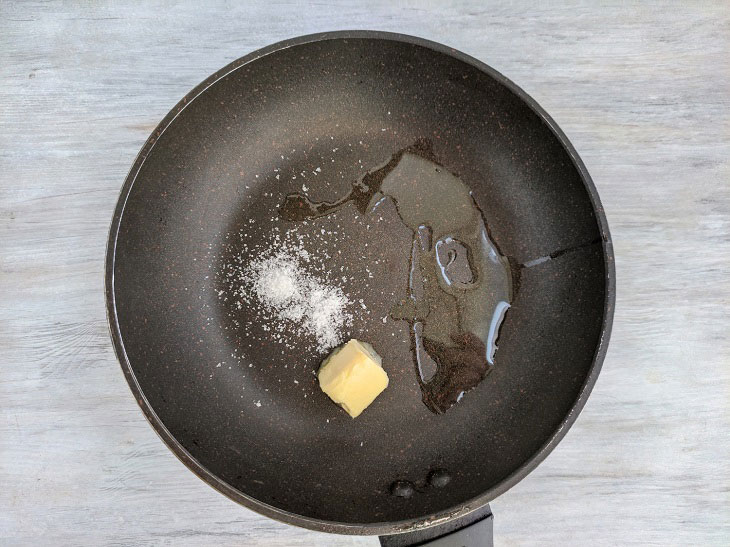 6. Put the arrows, fry for about 3 minutes with constant stirring.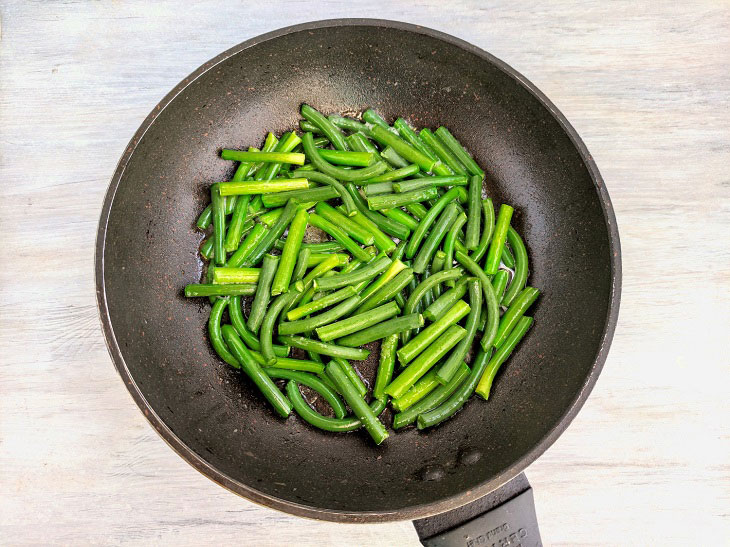 7. Finished shoots should be soft. Pepper them.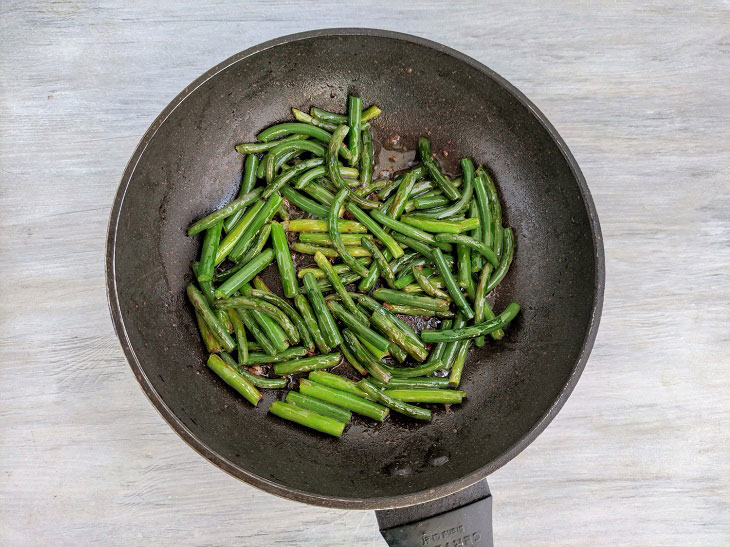 8. Pour in the omelette mixture.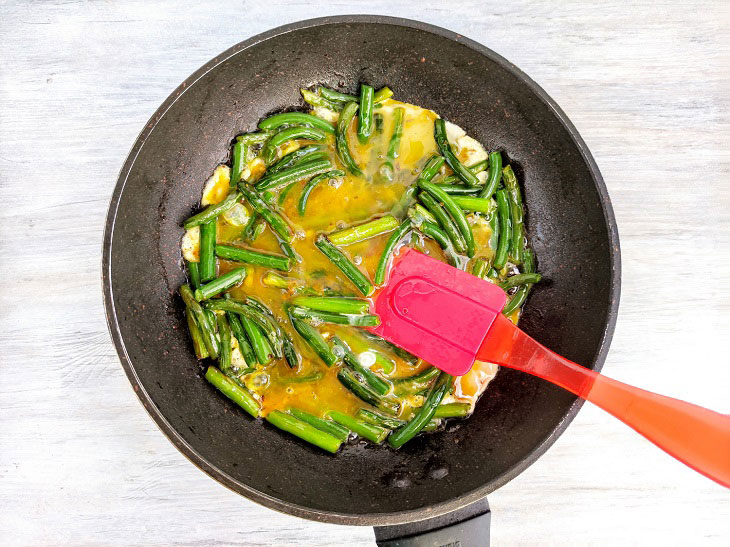 9. Mix arrows with eggs until cooked.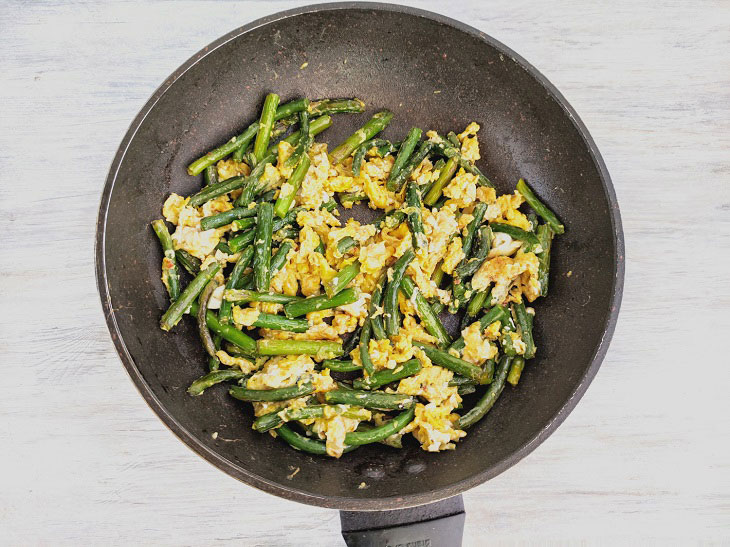 10. Transfer the garlic cloves with the egg to a serving plate. Garnish the dish with fresh cucumbers, tomatoes and basil. Submit arrows to the table.
Delicious hearty breakfast is ready. This dish can be supplemented with dried toast, sauces based on sour cream or yogurt. Fried garlic arrows with egg are delicious both warm and cold.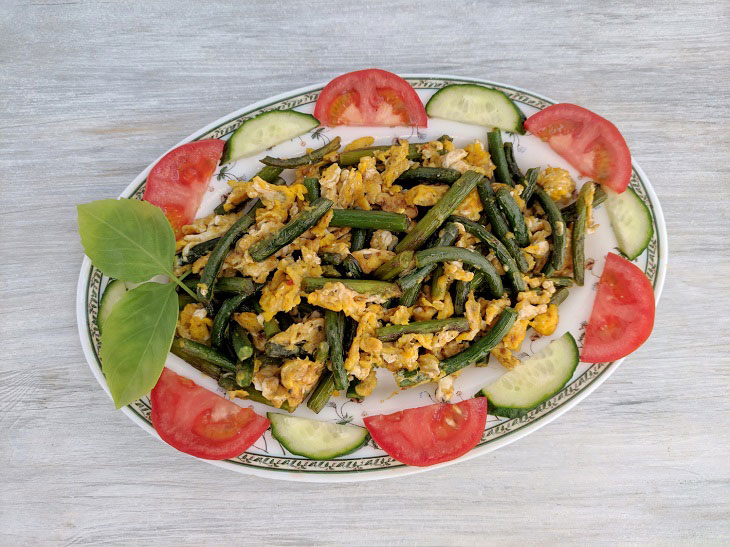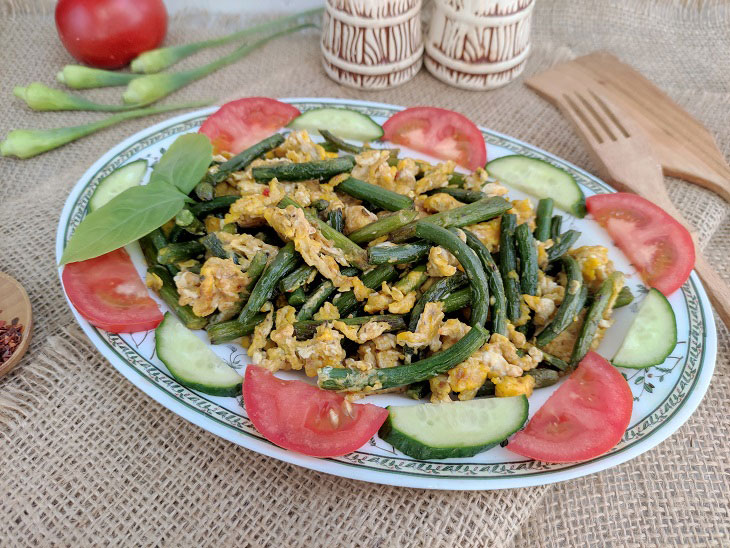 Bon appetit!