Donuts are not only sweet in taste. Try making fragrant garlic donuts that can be served at the snack table, as well as with a plate of borscht. Donut dough can be used with basic yeast dough or as for pies.
Ingredients:
Warm milk – 100 ml.
Water – 70 ml.
Sugar – 2 tsp
Sea salt – to taste.
Butter – 80 g.
Wheat flour – 350 g.
Dry yeast – 2 tsp
Vegetable oil for dough – 2 tbsp. l.
Garlic – up to 3 cloves.
Parsley – a bunch.
Dill dry – to taste.
Lemon juice or apple cider vinegar – 50 ml.
How to cook:
1. Prepare dough for donuts. Pre-heat milk quite a bit, pour into a deep bowl. Add water there. Instead of milk, you can simply the same amount of water or a decoction of potatoes.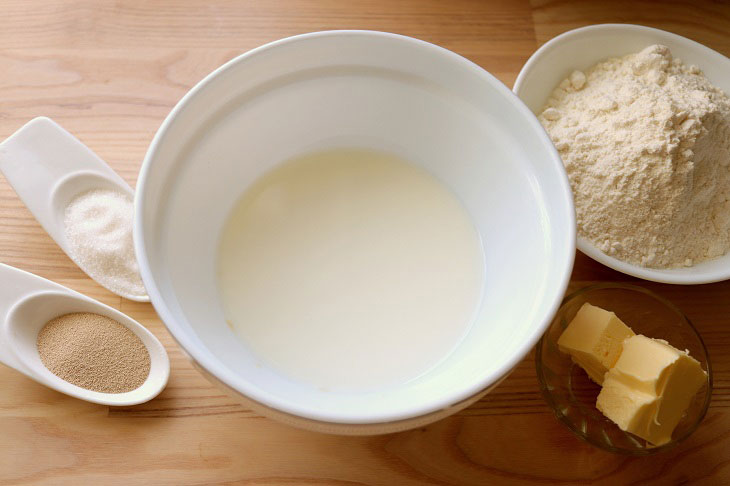 2. Send active dry yeast, sugar and half a glass of flour to the milk mixture. Stir the mass with a whisk and leave it alone for 10 minutes. This time is given to check the quality of the yeast. As soon as the mass begins to bubble in the bowl, you can start kneading the dough.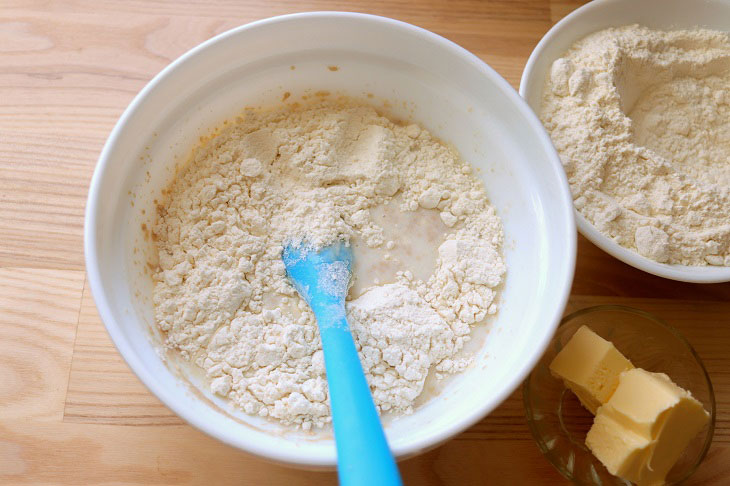 3. Gradually add the remaining flour and butter, sea salt into the dough. Knead the yeast dough with your hands or in a dough mixer. Hands begin to stick strongly to the dough, it is better to add vegetable oil (2-3 tablespoons).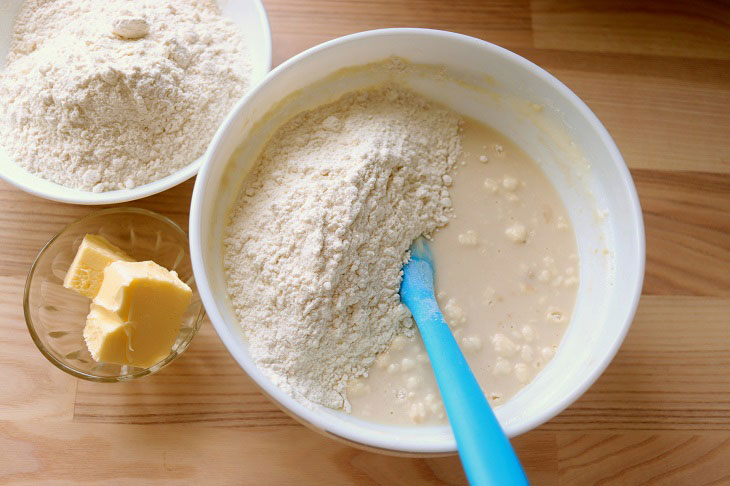 4. The dough for donuts is soft, like for pies. Cover the container with yeast dough with cling film and leave for 30-40 minutes, preferably in a warm place. For example, I preheat the oven for a few minutes and then turn it off. Then I send the dough to the cooling oven for proofing.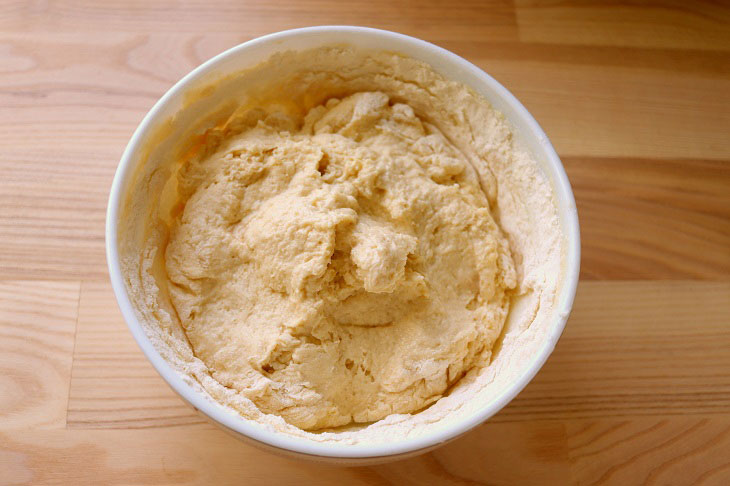 5. The prepared dough for donuts has increased by 2-3 times, you can start rolling it out.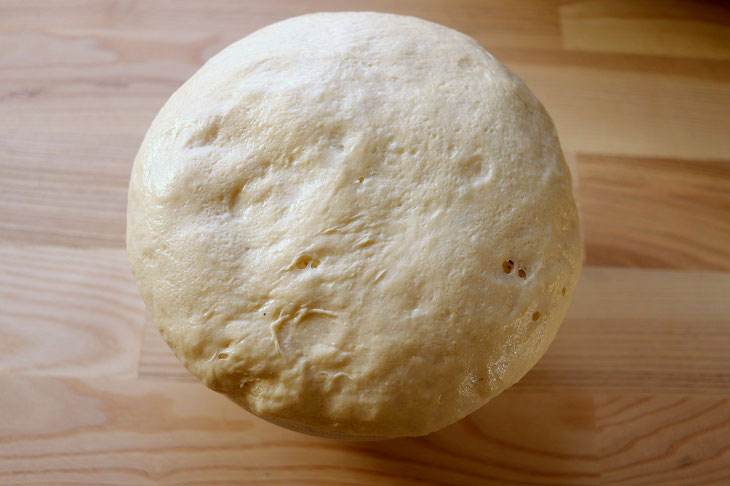 6. Sprinkle the table with flour and roll out into a layer up to 3 cm thick.
Don't make the batter thick or your donuts may not cook through completely. The outside will burn, but the dough will remain raw inside.
Cut out round donuts with a cookie cutter or a cookie cutter. Let the cut blanks stand for 10 minutes on the table.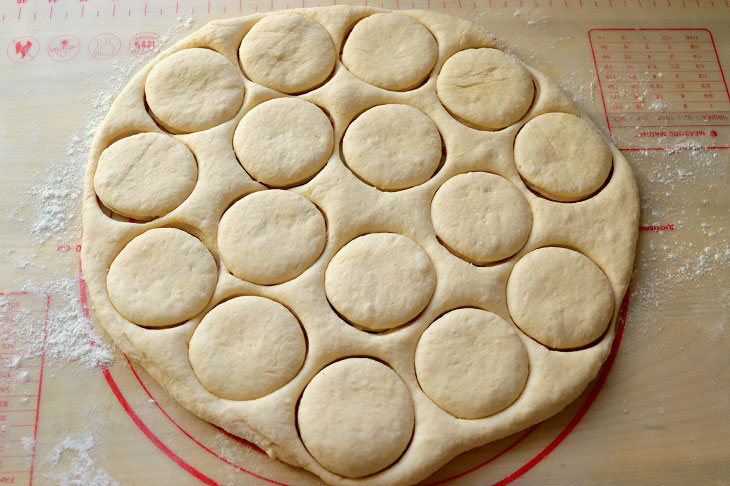 7. In a saucepan or deep frying pan, heat vegetable oil for deep frying (up to 2 cups). Fry donuts over medium heat until cooked through and drain on paper towels.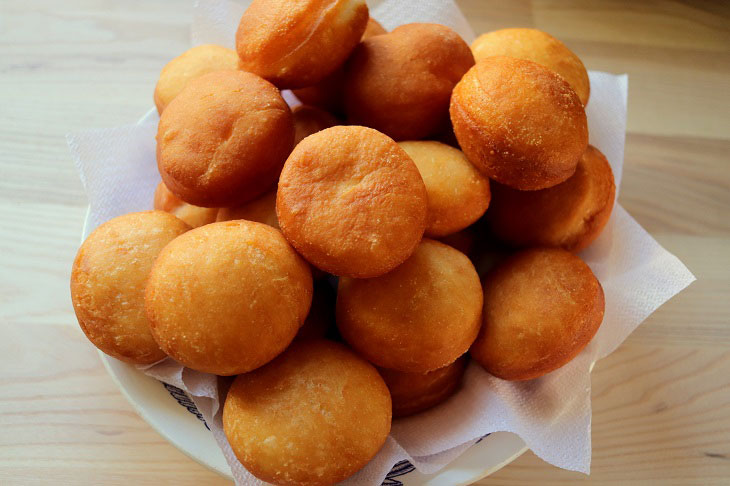 8. Prepare garlic donut dressing. To do this, squeeze a few cloves of garlic into a bowl, add dry dill and finely chopped fresh parsley. Add some vegetable or olive oil (up to 50 ml) and lemon juice or apple cider vinegar. Stir the fragrant mixture by adding a pinch of sea salt and a teaspoon of honey. Send donuts to a deep bowl and mix with garlic dressing.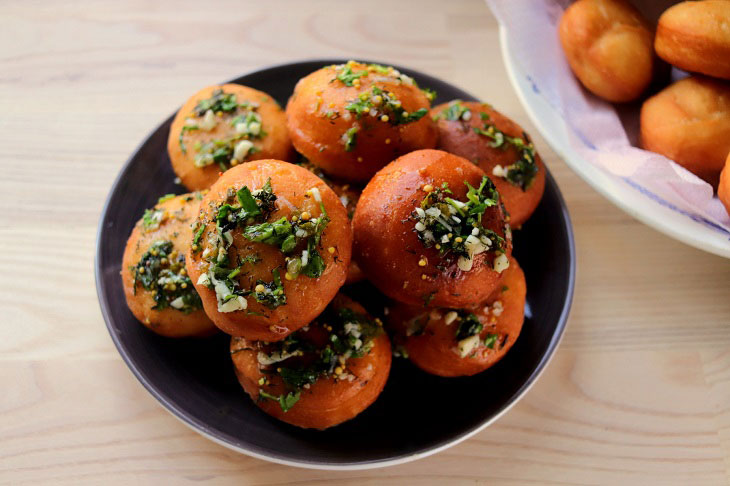 9. To serve, arrange the garlic donuts on a plate in a heap. And do not forget to cook borsch in advance, because donuts go well with it.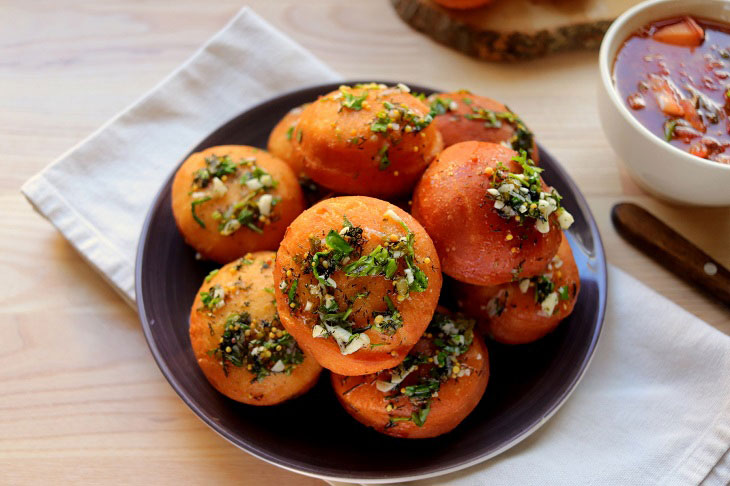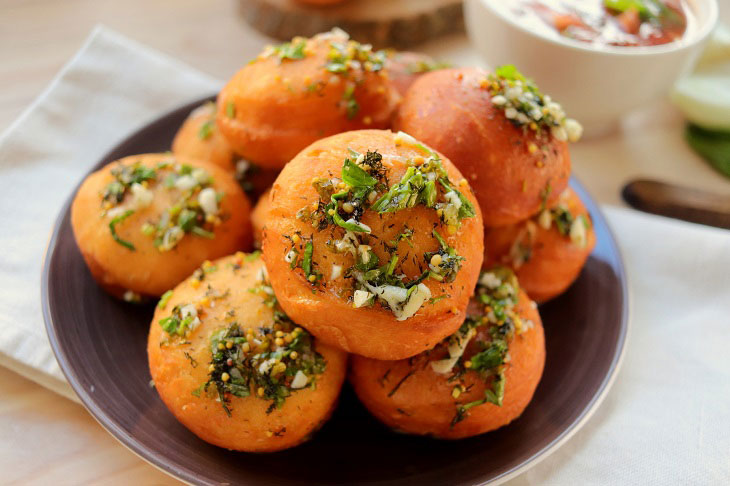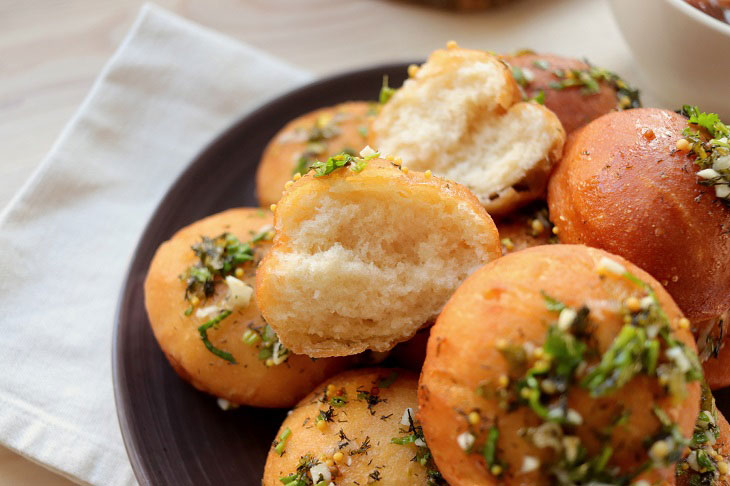 Bon appetit!