The fastest recipe for pickled mushrooms at home! You can easily cook them in 10 minutes, and you can already serve them on the festive table in a couple of hours (as soon as they cool down). In principle, such mushrooms can be cooked without vegetable oil (we had sunflower oil), just with vinegar, but the oil adds softness and aroma to the taste of the finished dish.
Ingredients:
Mushrooms (champignons) – 500 g.
Vegetable oil – 120 ml.
Vinegar 9% – 60 ml.
Sugar – 2 tsp
Salt – 1 tsp
Bay leaf – 3 pcs.
Black peppercorns – 15 pcs.
Garlic – 1-2 cloves.
Carnation – 3-4 pcs.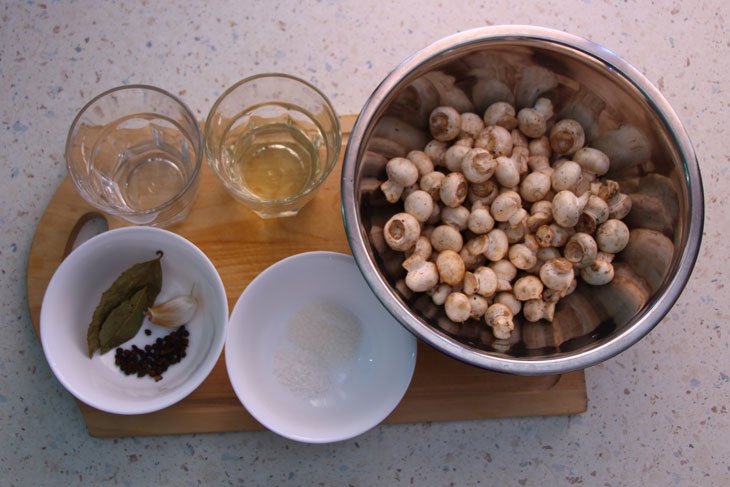 Cooking:
1. Prepare a marinade from vinegar, oil, spices, sugar and salt. Sugar and salt should dissolve, for this, put the marinade on a small fire.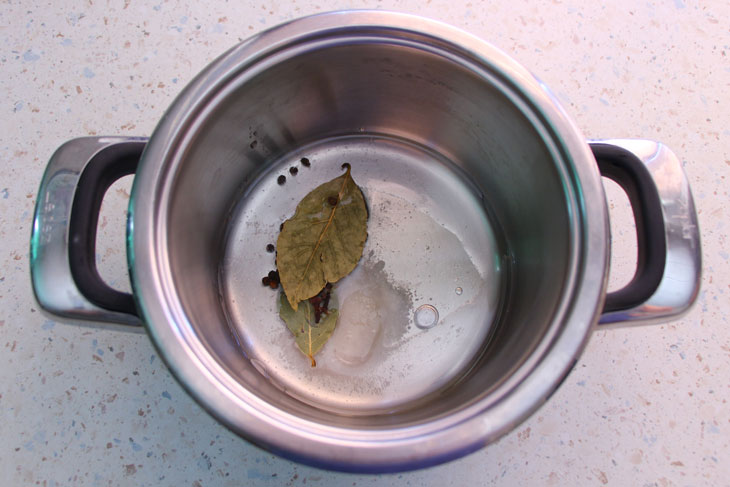 2. Wash the mushrooms well, if you have large ones, cut them into quarters. Pour into the marinade and leave covered over medium heat.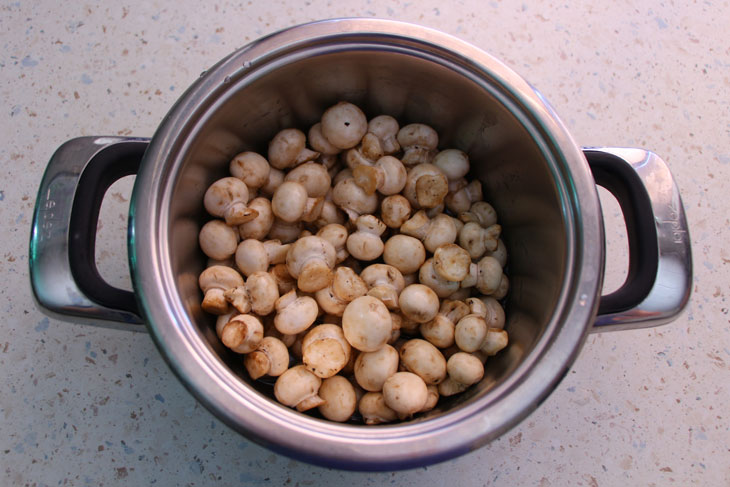 3. As soon as the mushrooms start juice, add garlic (grated on a fine grater) and bay leaf.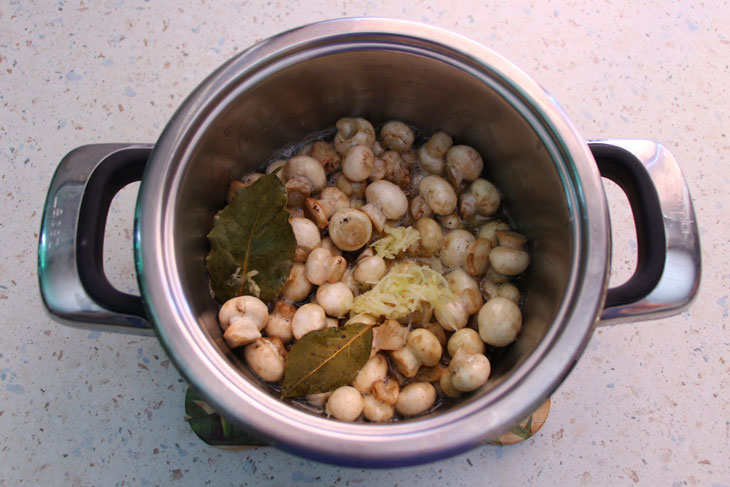 4. Hold the mushrooms on the fire for another 7-8 minutes and turn off. Leave to cool at room temperature, then store in the refrigerator.
Convenient to store in a glass jar.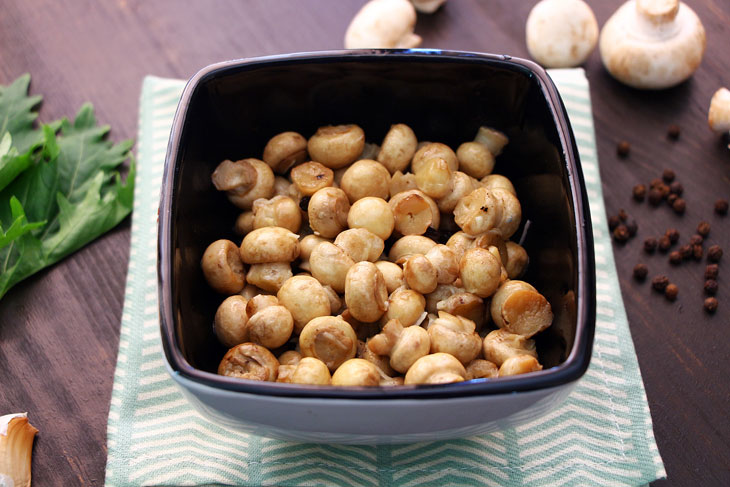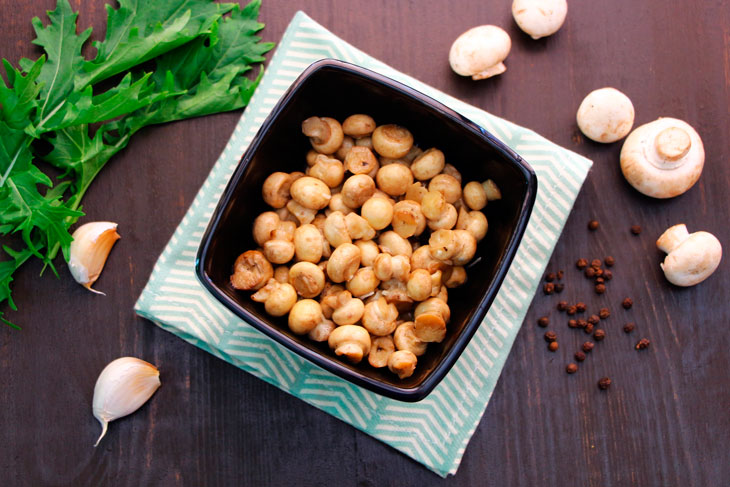 Enjoy your meal!