Georgian Pepper and Apple Salad is a very unusual salad that is prepared without the addition of meat or sausage. For its preparation, only the most useful and juicy vegetables and fruits are taken, namely, apples, bell peppers and onions. These ingredients are perfectly combined with each other. Thanks to them, the Georgian salad turns out to be very tasty and unique. If it is filled with yogurt, then it can be safely attributed even to dietary snacks.
Be sure to prepare this kind of salad, it will definitely appeal to everyone without exception!
It is best to serve it immediately to the table after preparation. Apples should be used not sour, otherwise the salad will come out with the same taste. Bell peppers are tastier and sweeter in red, but green ones will do.
Ingredients:
Non-sour apples – 3 pcs.
Bulgarian pepper (preferably red) – 0.5 pcs.
Onion – 0.5 pcs.
Salt – to taste.
Ground pepper (this ingredient can be omitted) – to taste.
Mayonnaise or yogurt without additives – 0.5 tsp.
Sugar – 1 pinch.
Citric acid – 1 pinch.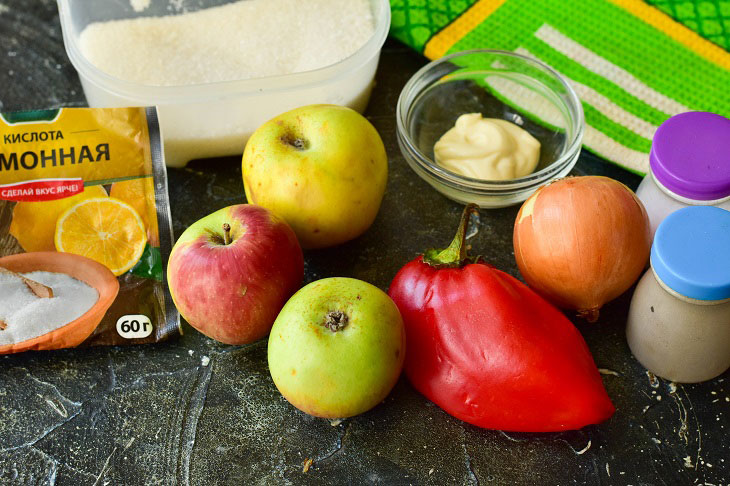 How to cook:
1. Peel the onion, and then cut into half rings or medium-sized cubes. Wash the pepper. Cut it in half and remove the seeds. After that, cut the vegetable into cubes with a sharp knife.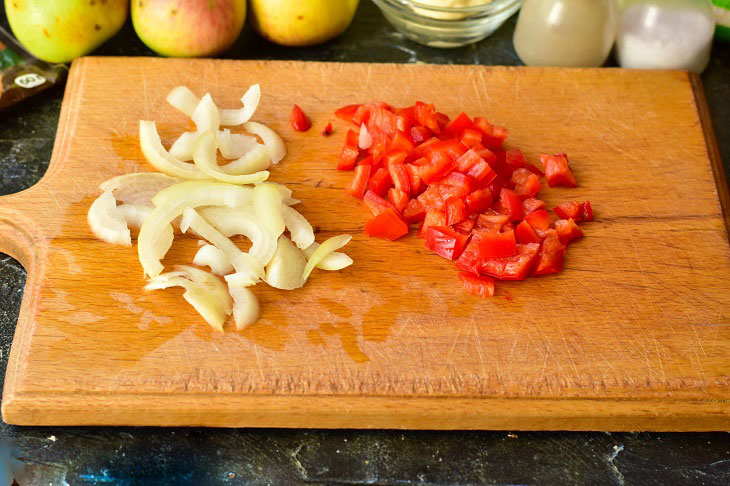 2. Peel the apples, cut off the peel from them. Cut the fruit into cubes the same size as the bell pepper.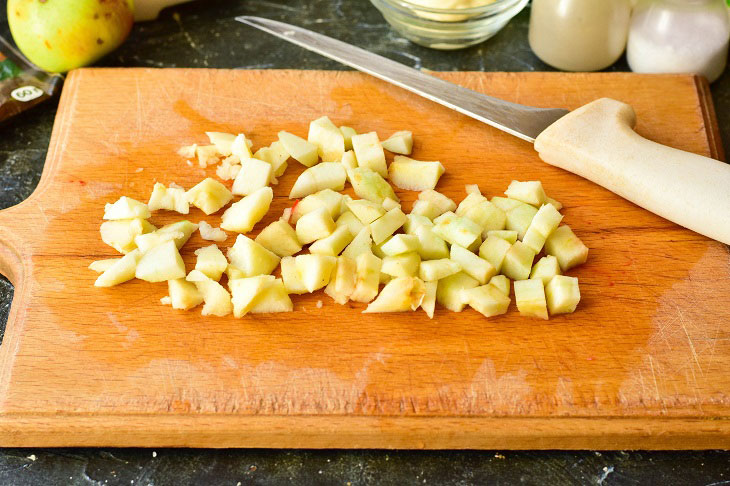 3. Put the apples in a bowl and fill them with clean purified water. Add citric acid. Leave them on for just 5 minutes. This procedure is necessary so that the apples do not darken.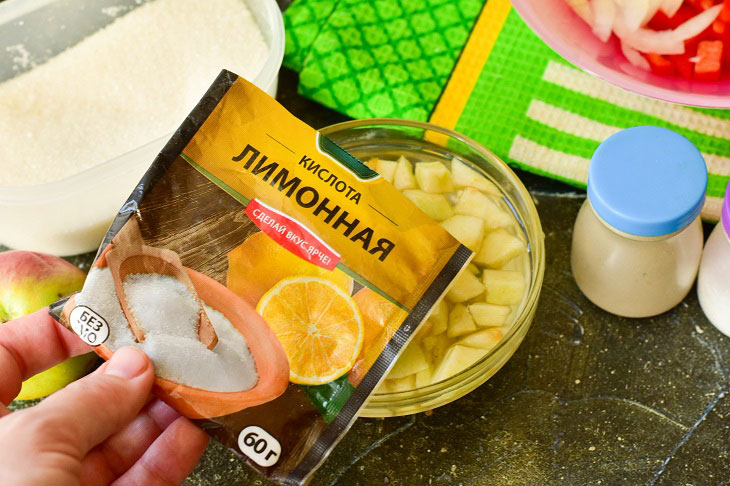 4. Now put all the prepared foods in a deep bowl, send apples to the same place, from which you first drain the water.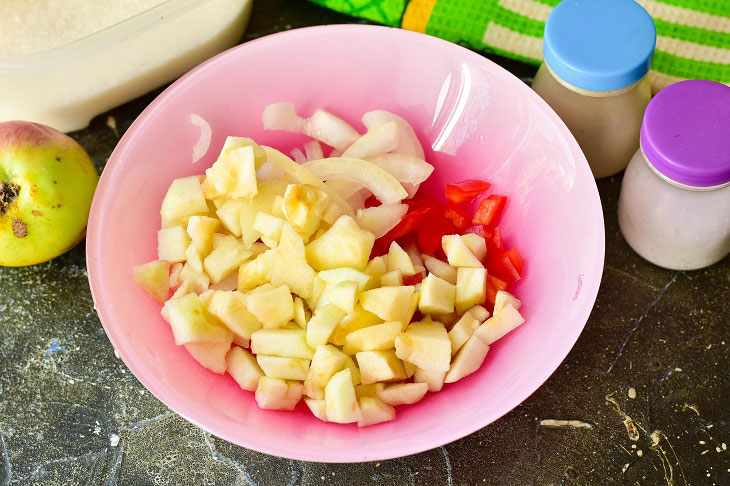 5. Pour in salt, sugar and ground pepper.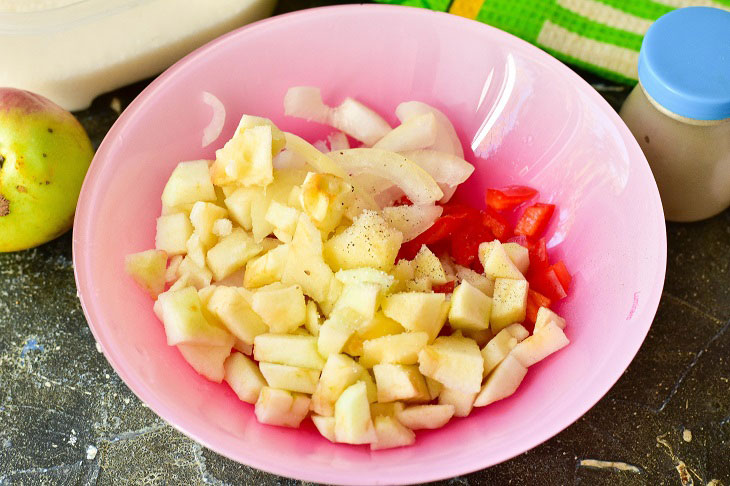 6. Add mayonnaise (even with the lowest percentage of fat is suitable) or sour cream. You can also use yogurt without any additives as a dressing.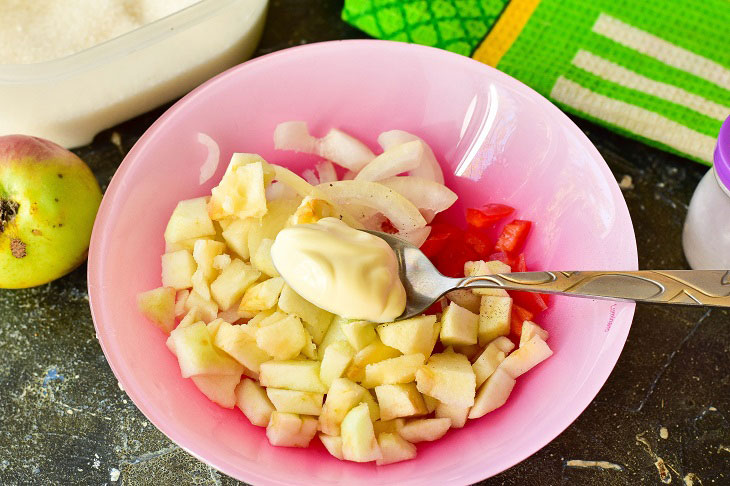 7. Stir the salad, put it in a beautiful bowl and serve.
Here is such a Georgian salad of peppers and apples turned out!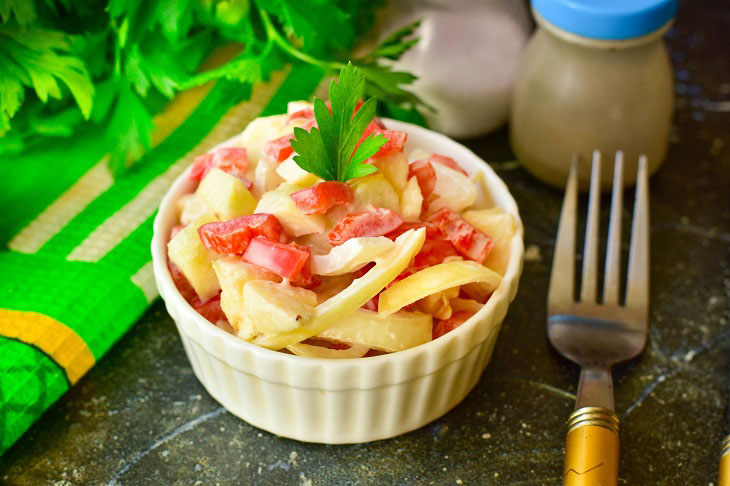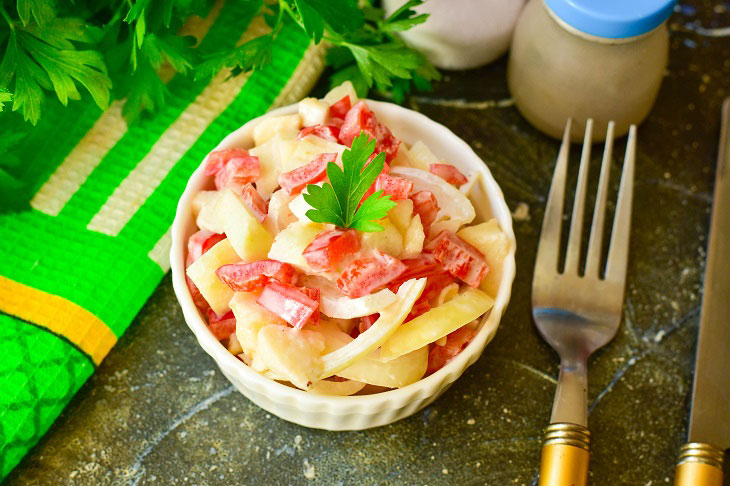 Enjoy your meal!