This dish is 1 of the variants of the popular tenderness salad. The only difference is the meat base. For "Pig tenderness" we use boiled pork tongue. The salad turns out hearty, elegant and worthy of a festive serving. It can be prepared in portions in transparent glasses, laid out in layers, arranged in a serving ring, in a transparent salad bowl, or simply laid out in layers on a plate.
For the recipe, choose a fresh, firm, small-sized pork tongue. When cooking, use spices and aromatic ingredients. When buying prunes, pay attention to the dried pitted product. For a salad, any dried nuts are suitable – cashews, walnuts or almonds. For filling the dish, it is best to use fat mayonnaise. In order for the salad to turn out tender, all layers must be fluffy. Don't tamp them down.
Ingredients:
Pork tongue – 270 g.
Bay leaves, allspice – to taste.
Eggs – 4 pcs.
Prunes – 110 g.
Fresh cucumber – 120 g.
Walnuts – 60 g.
Mayonnaise – 45 ml.
Salt, pepper –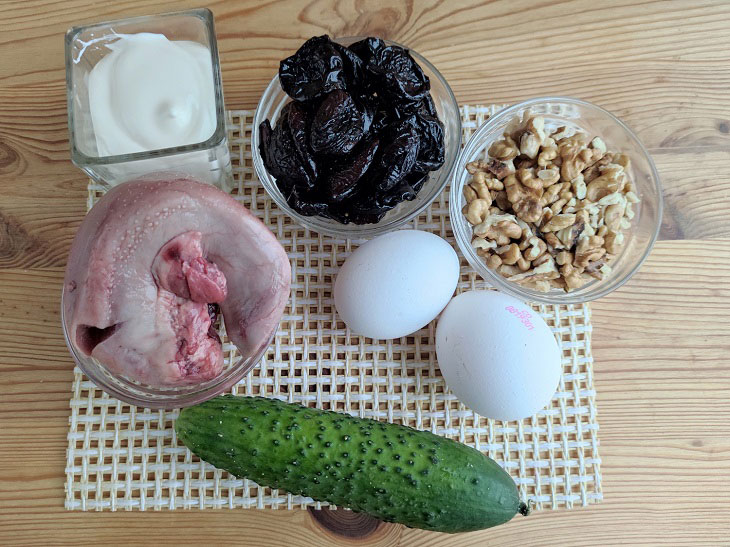 How to cook:
1. Put the pork tongue in a cold photo and cook for 1 – 1.5 hours over low heat with spices. Pour the tongue with cold water and peel off the hard skin. Cut into small cubes, salt and pepper. Put the first layer on a plate.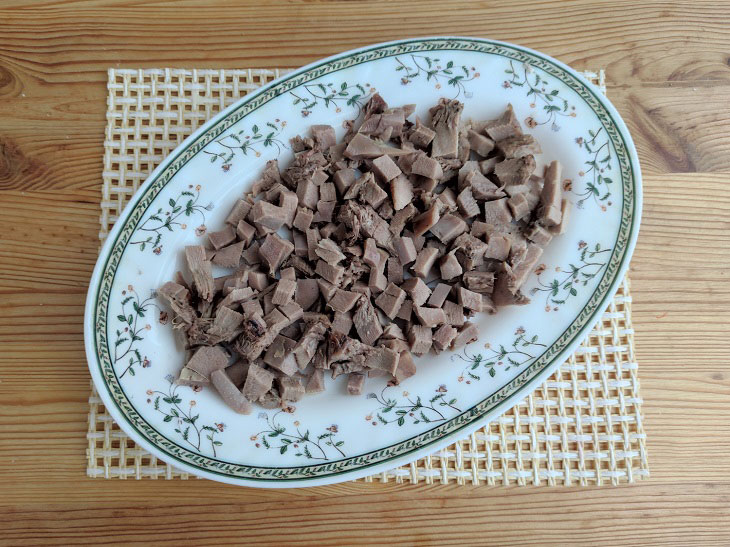 2. Apply a mesh of mayonnaise.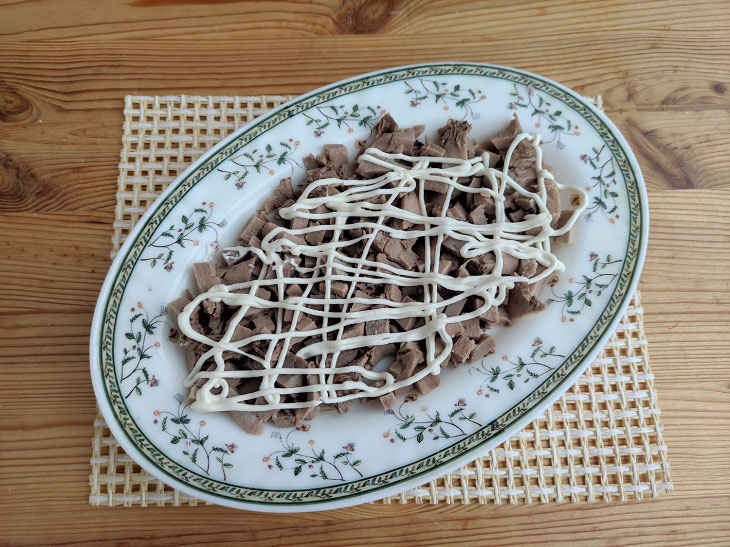 3. Scald prunes with boiling water and cut into large pieces. Put on top of the tongue, repeat the mayonnaise.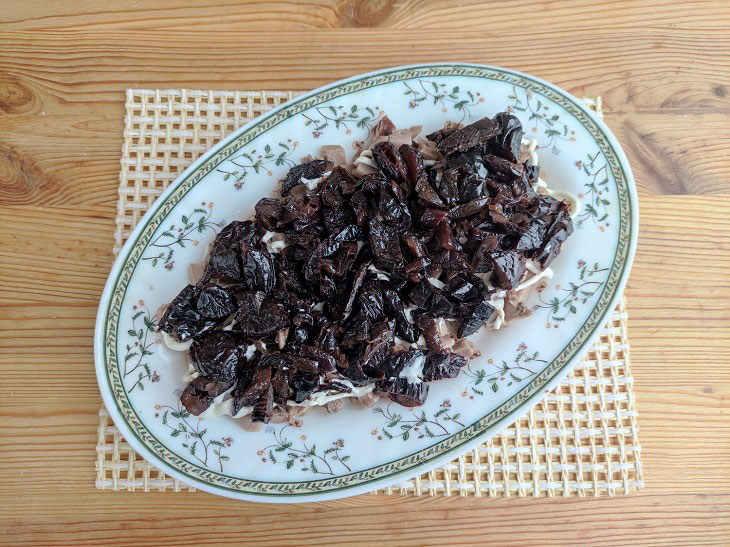 4. Dry the nuts in a frying pan or in a microwave oven. Grind dried nuts with a knife, put on prunes.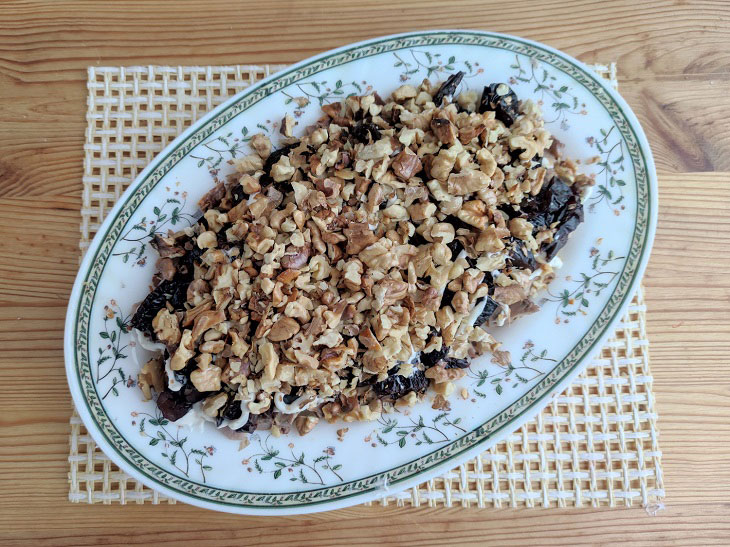 5. Peel boiled eggs. Separate whites and yolks. Grind the egg parts with a grater. Put the proteins on the prunes, grease them with mayonnaise.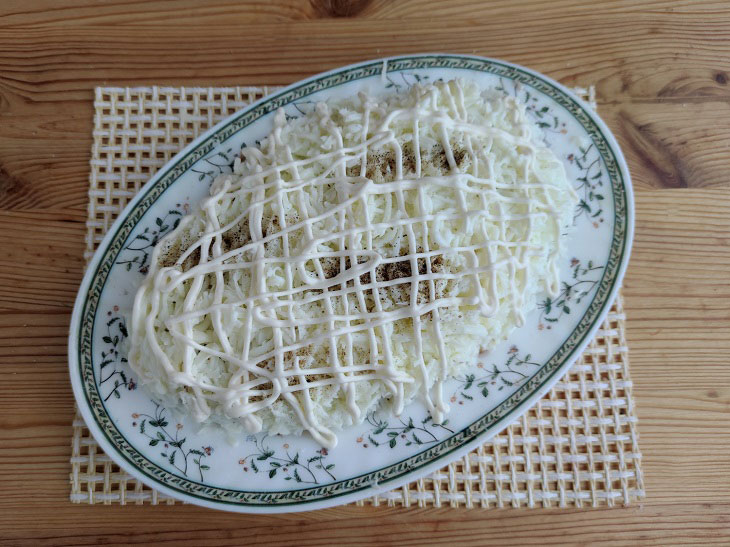 6. Cucumber cut into cubes or grated for Korean vegetables, put in the next layer. Repeat the grid of mayonnaise.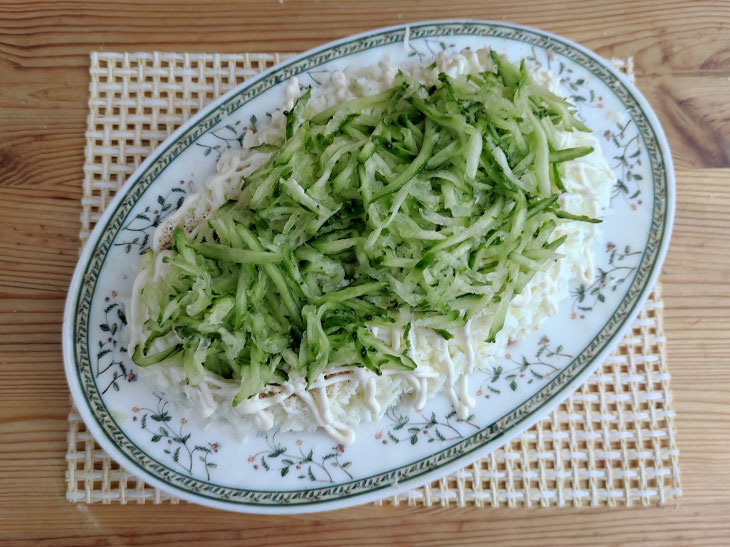 7. Finish the assembly with lettuce with grated yolk. Salad must be left to soak for half an hour.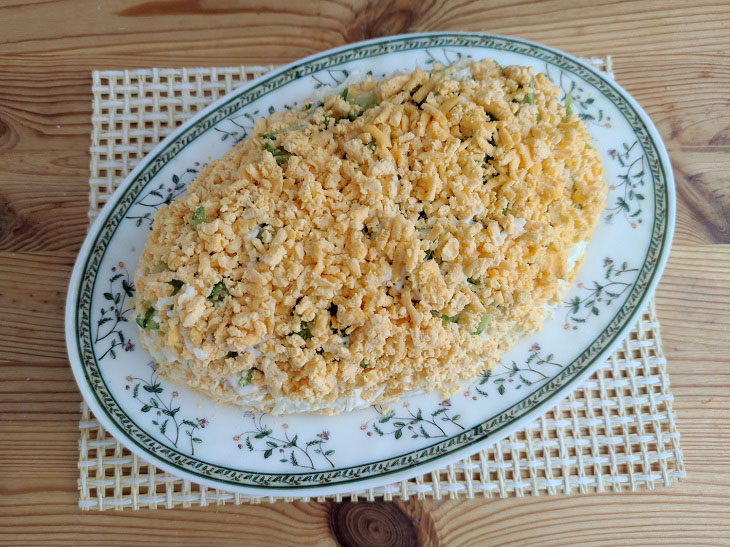 8. Decorate the dish with cucumbers.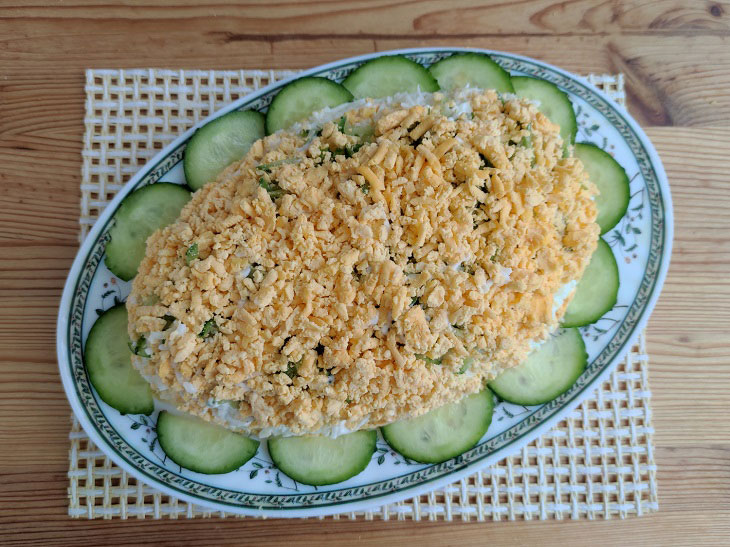 Serve salad. The dish looks appetizing and certainly will not go unnoticed at your table. And the magnificent tender structure and rich meat taste will appeal to your guests and loved 1s.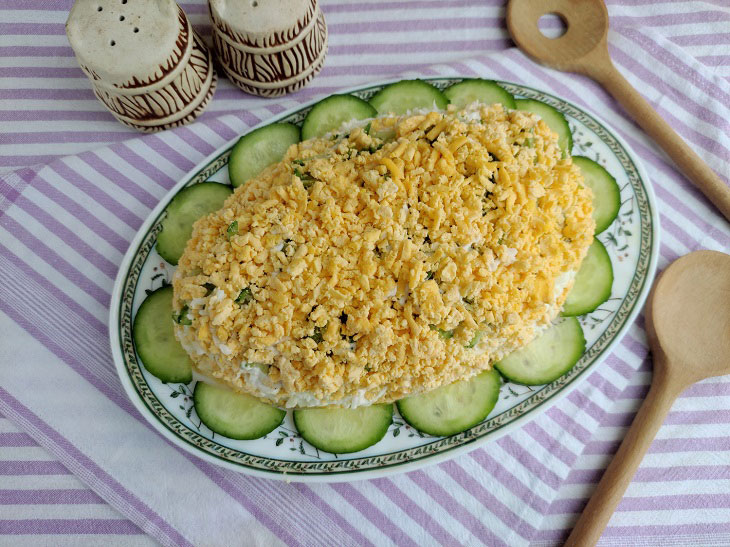 Bon Appetit!