Salad "Mill" turns out to be very beautiful, bright in appearance and tasty. You can safely make it for any celebration. Guests will definitely be very delighted with him, many of them will even try to find out his cooking recipe.
A salad is being prepared from available products, where the most important of them is chicken fillet. Therefore, if possible, it is better to use homemade chicken meat. Mushrooms are also added to the salad, but oyster mushrooms are also suitable, especially since they are much cheaper in price. If you have wild mushrooms available, then the salad with them will be even more aromatic and refined in taste. By the way, in the classic version, the salad is not made with fried mushrooms, but pickled ones. Therefore, you can do it with them. Pickled cucumber must be taken not too sour in taste, and cheese is hard, but not a cheese product.
Ingredients:
Champignons – 2 pcs.
Potato – 1 pc.
Cucumber – 1 pc.
Carrot – 1 pc.
Onion – 0.5 pcs.
Hard cheese – 40 g.
Egg – 2 pcs.
Chicken fillet – 250-300 g.
Mayonnaise – 0.5 tbsp. l.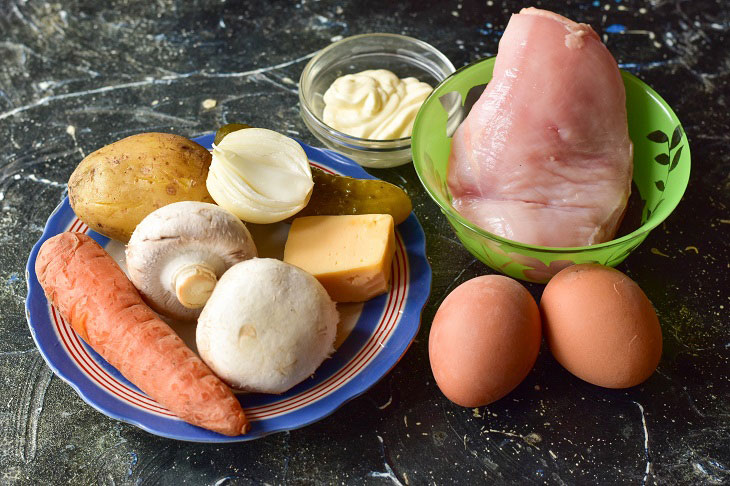 How to cook:
1. Cut mushrooms and onions. Fry everything together for literally 2-3 minutes.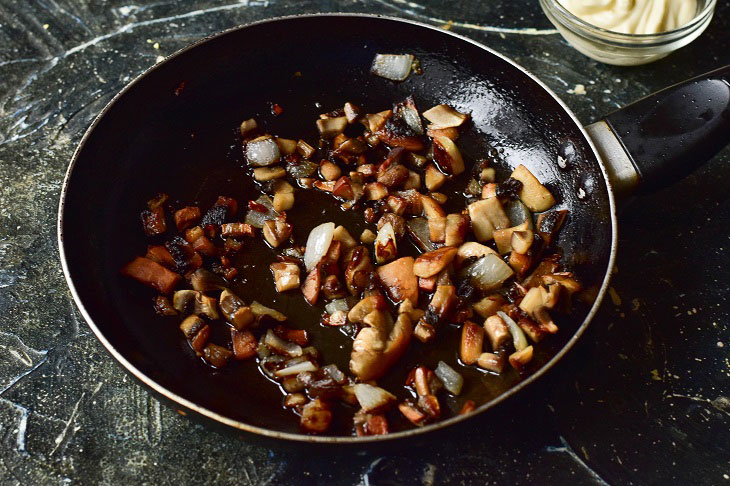 2. Put the mushrooms with onions on the dish with the first layer. Use a forming ring.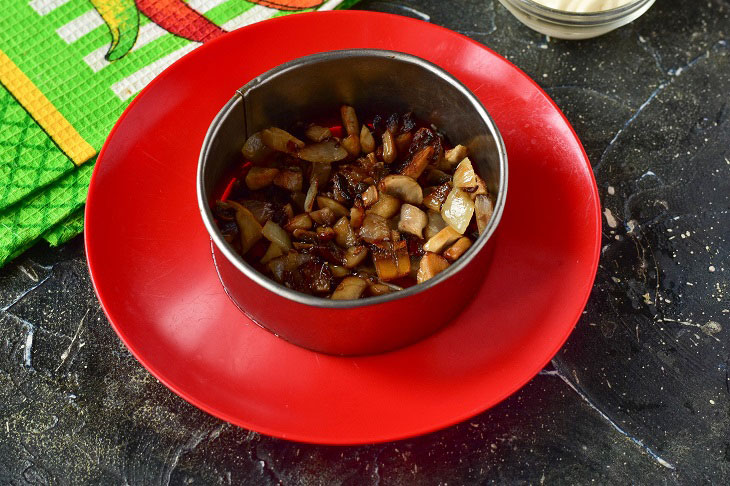 3. Cut boiled eggs, potatoes, cheese and pickles.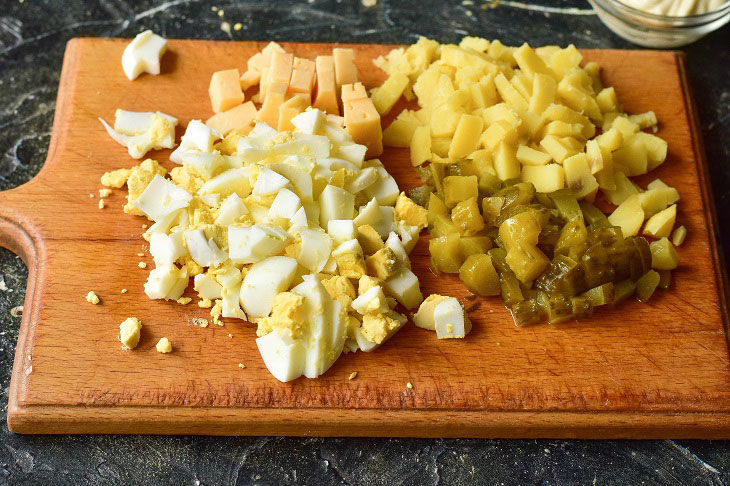 4. Lubricate the mushrooms with mayonnaise and lay out the hard cheese. Lubricate all subsequent layers also with mayonnaise.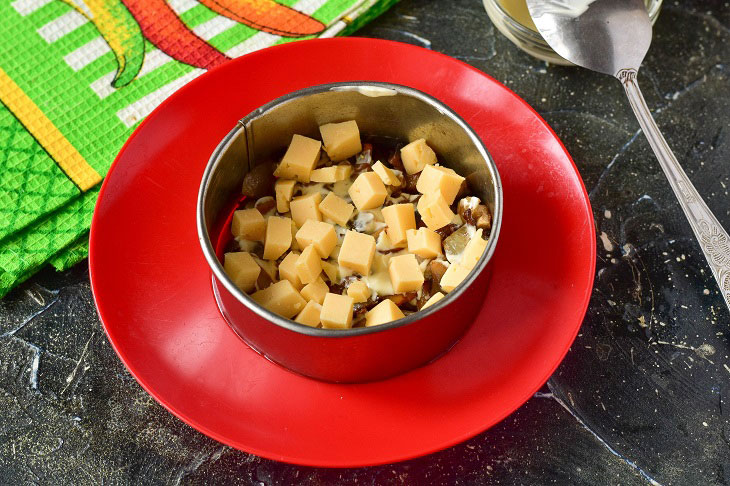 5. Put the chicken fillet on the cheese, which is pre-cut and fried in a pan. Don't forget to salt the meat to taste. You can also safely add more black pepper and your favorite chicken spices.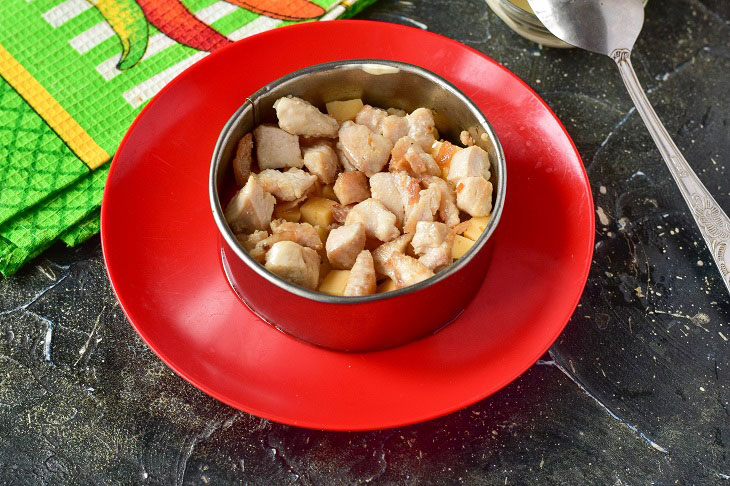 6. Put the chopped pickled cucumber on the meat.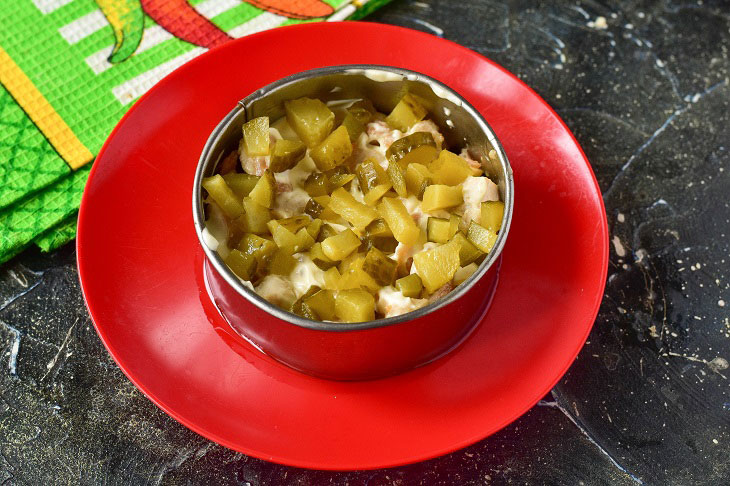 7. Send chicken eggs to it. Do not forget to grease all layers with sauce.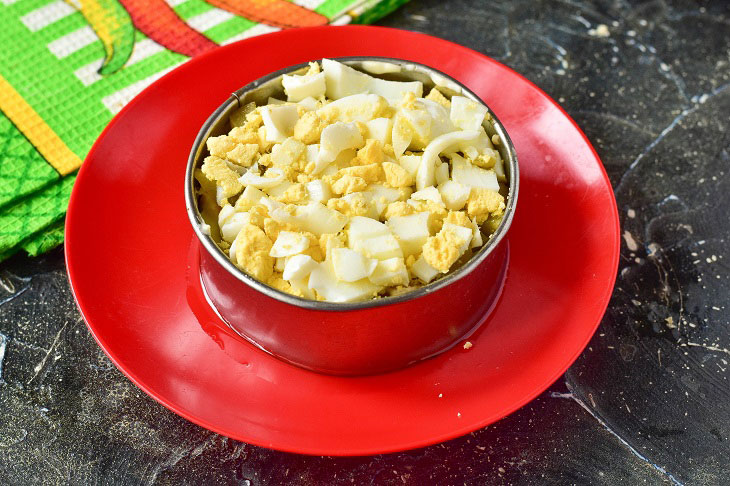 8. Then lay the boiled potatoes over the eggs.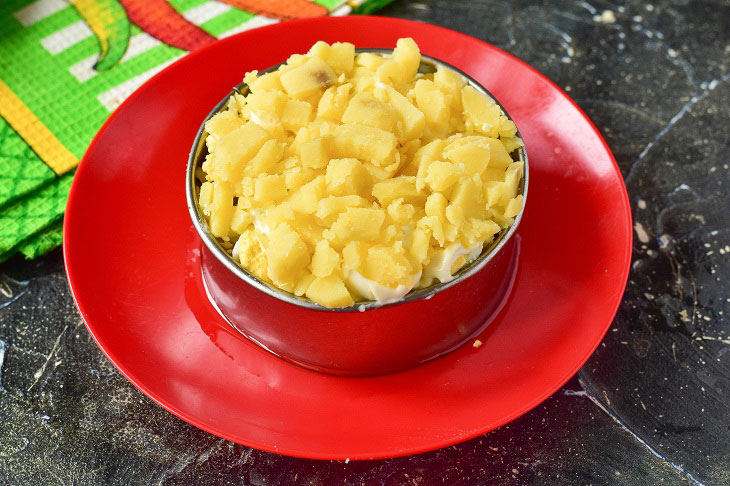 9. Put the grated boiled carrots on it with the final layer.
It is thanks to carrots that the salad will be very bright and beautiful in appearance. Therefore, changing layers is highly undesirable.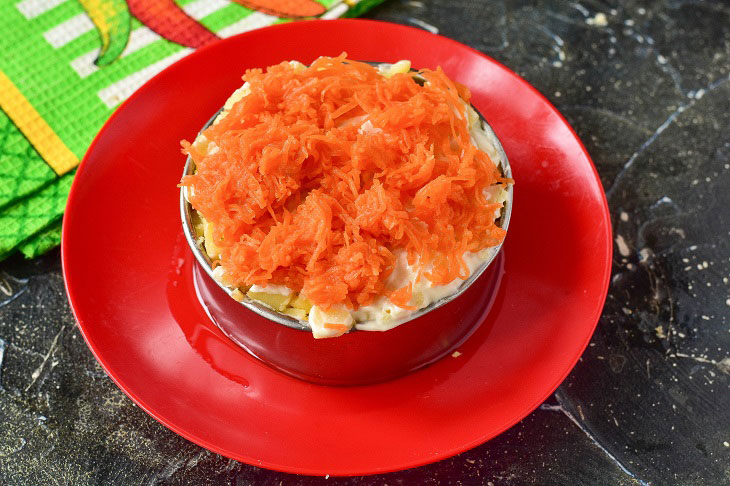 Remove the ring and decorate the finished salad "Mill" at your discretion.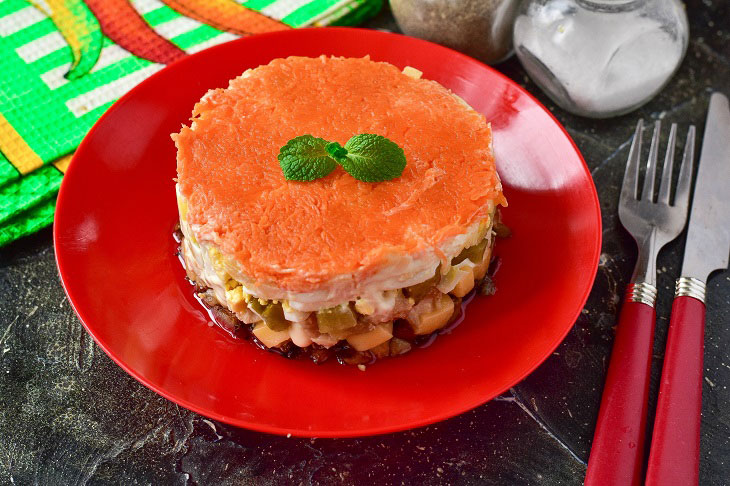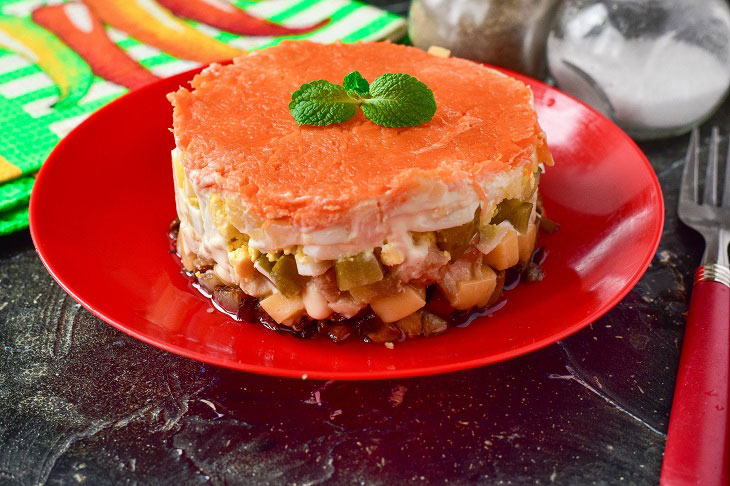 Enjoy your meal!