Potato kaurma is a very unusual dish that can be safely prepared even for lunch, as it turns out to be very tasty and quite satisfying. When choosing vegetables, it is better to buy homemade ones. They are much tastier than store-bought, so give preference to them. Serve kaurma from potatoes at the table immediately after cooking, since it is the most delicious when it is hot. A distinctive feature of this yummy is that at the end of cooking, an egg is also added to the potatoes, it makes the dish more satisfying. By the way, the potatoes themselves can be cut not only into cubes, as in this recipe, but also into large slices. Perhaps this way the kaurma will look even more attractive.
With what to serve kaurma to the table? It will go well not only with any vegetable salads, but also with fish or meat dishes. So, for example, you can buy a ready-made herring fillet in a jar. Probably, this option will be the most successful. If you do not like fish, then cook something meaty or the most common fresh vegetable salad. Since it's summer, it would be appropriate to make a salad of fresh homemade tomatoes, sweet peppers, onions and cucumbers. You can fill the salad with mayonnaise, sour cream or vegetable oil.
Ingredients:
Potatoes – 4 pcs.
Onion – 1 pc.
Egg – 1 pc.
Salt, pepper – to taste.
Vegetable oil – 30 ml.
Fresh herbs – to taste.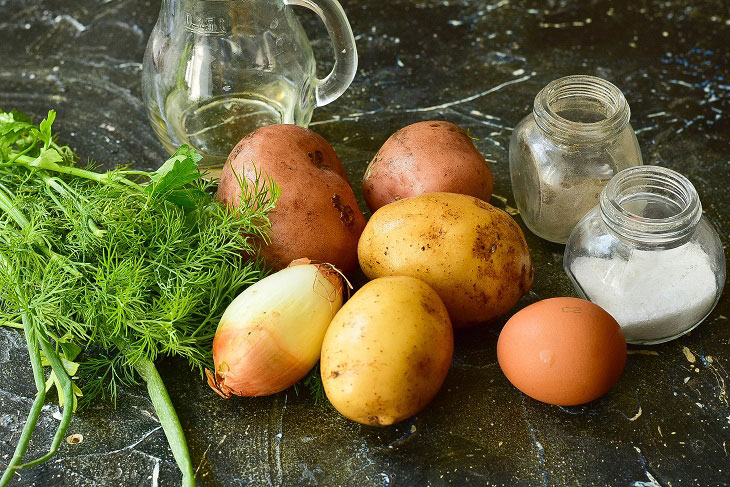 How to cook:
1. Cut the onion into cubes.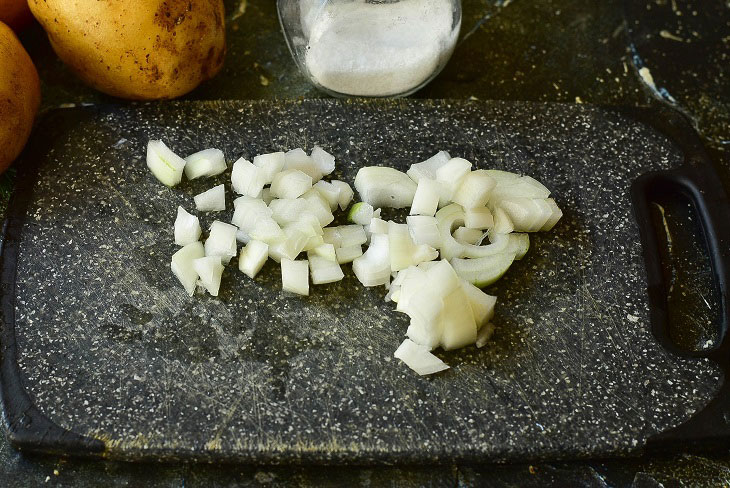 2. Fry it in vegetable oil.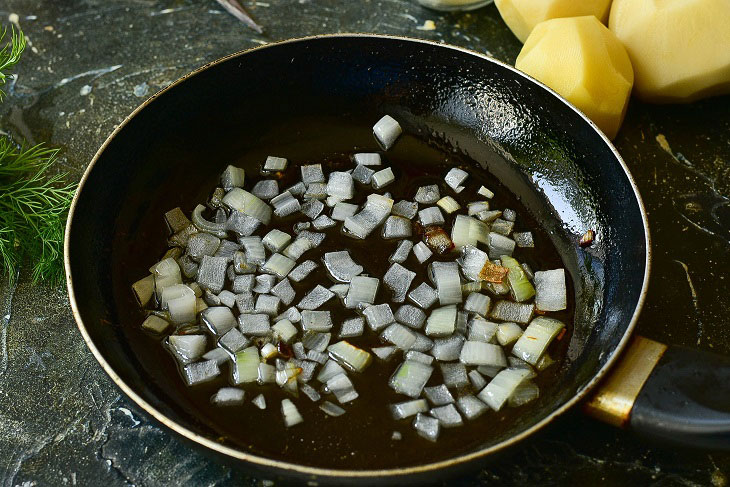 3. Cut potatoes into cubes.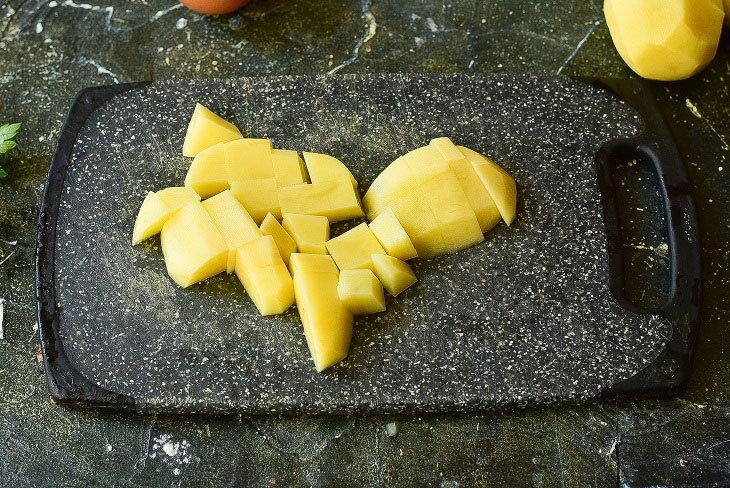 4. Put it on the pan.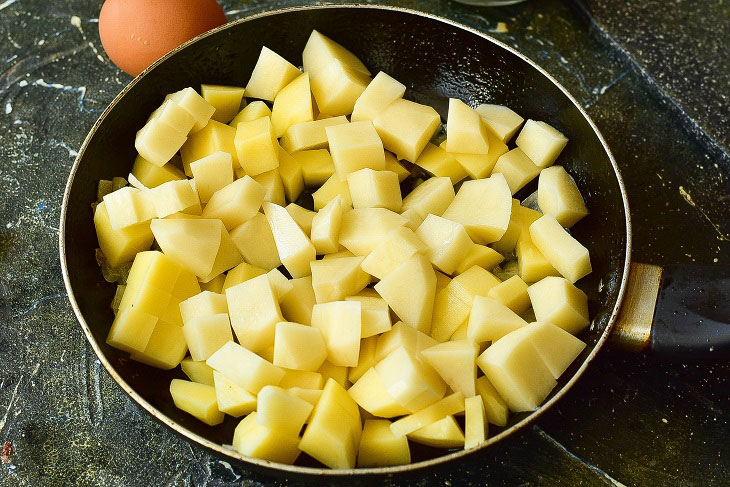 5. Add salt and pepper to taste.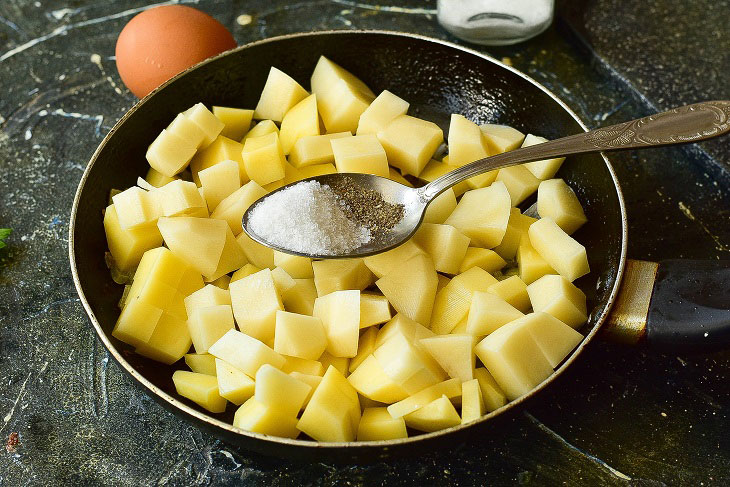 6. Pour in water until it almost covers the potatoes.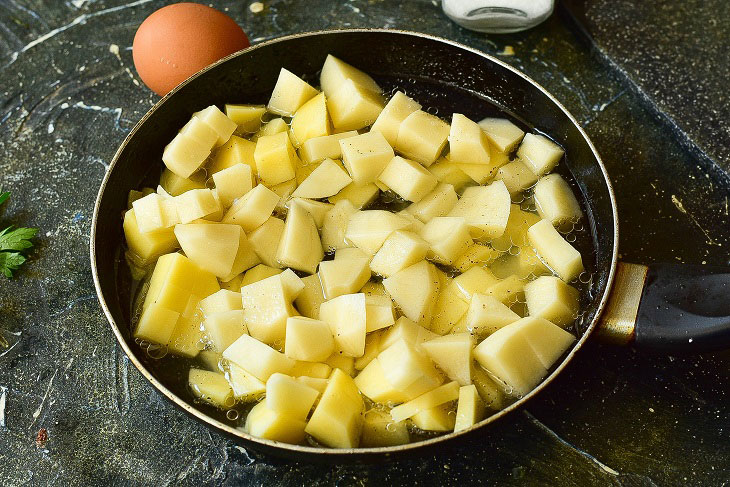 7. Simmer potatoes over moderate heat for 20 minutes. After that, pour in the egg, which is previously shaken with a fork.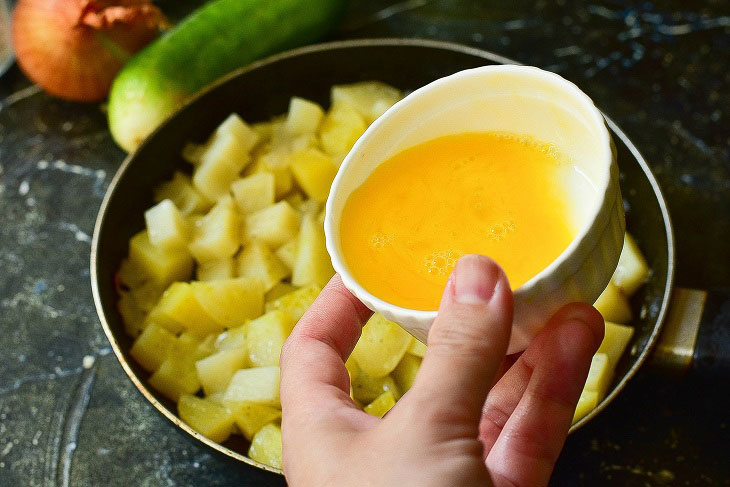 8. Cut fresh herbs.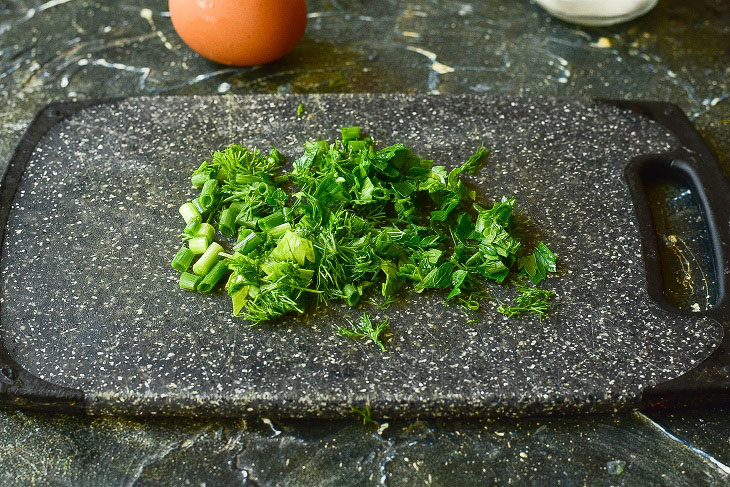 9. Send it to the pan in the potatoes. Mix well. Send the pan to the fire for literally 1-2 minutes. The egg should be fried.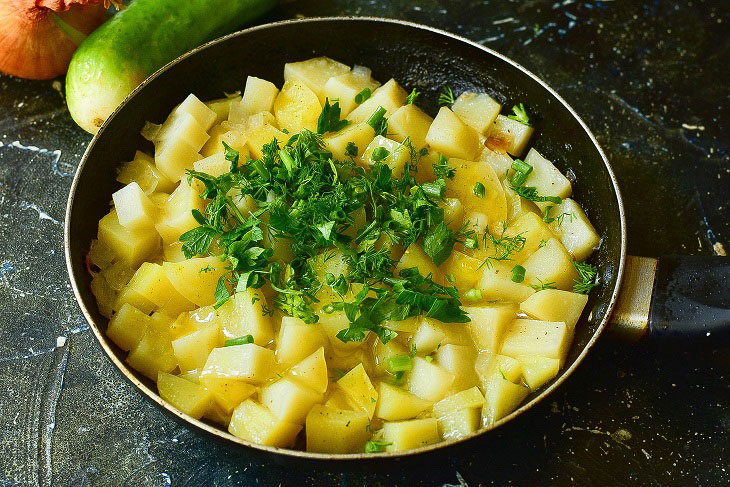 10. Now boldly serve potato kaurma to the table.
This is such an original, hearty and very tasty dish!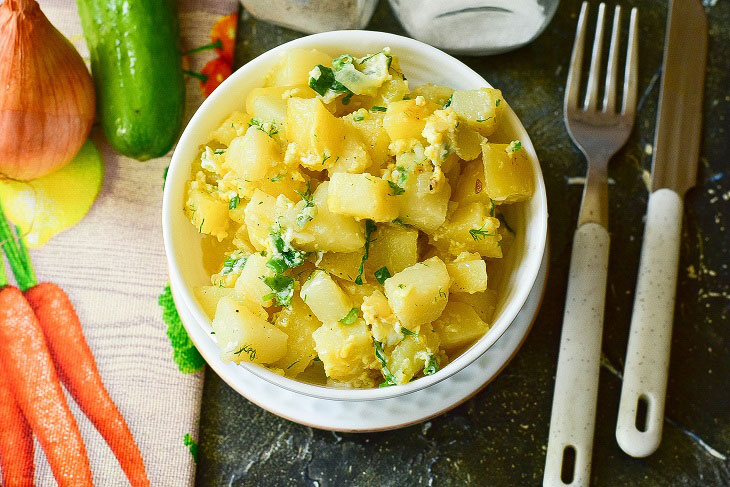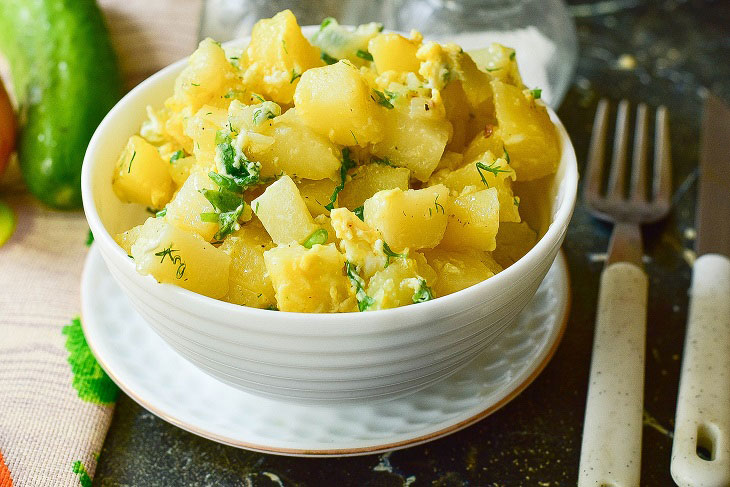 Bon appetit!