Mushrooms in sour cream in a pan will perfectly complement any side dish, especially if it is any potato dish. Mushrooms are fragrant and tender, with a characteristic creamy flavor. To get a richer taste, you can supplement the dish with spices and dried herbs, for example, thyme, during the cooking process. You can add vegetables to the main ingredient – onions, carrots. It will turn out tastier and more satisfying.
Ingredients:
Champignons – 200 g.
Bulb – 1 pc.
Carrot – 1 pc.
Oil for frying – 2 tbsp. l.
Salt – 3 pinches.
Spices – 2 pinches.
Sour cream – 3 tbsp. l.
Water – 50 ml.
Cooking time: 40 minutes. Servings Per Container: 2.
Cooking:
1. Wash mushrooms thoroughly and clean if necessary. The darkened cut on the leg can be updated.
Both fresh and pickled mushrooms are suitable.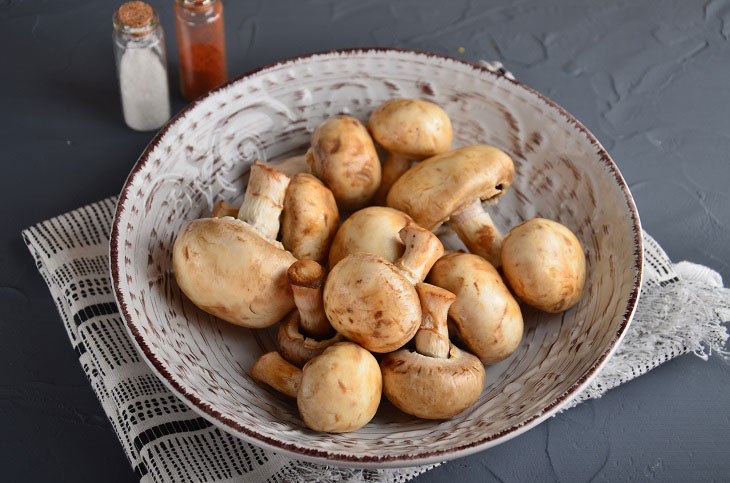 2. Cut large champignons into 5-6 parts each, and small ones into 3-4 parts.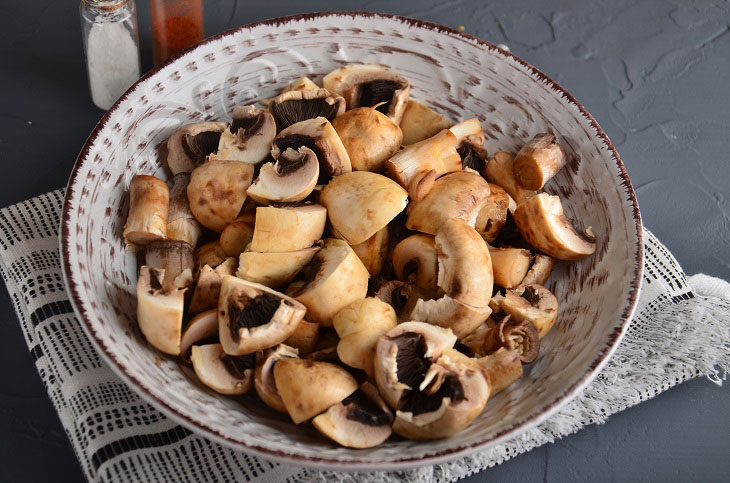 3. Peel the onion from the husk and chop finely, transfer to a bowl with mushrooms.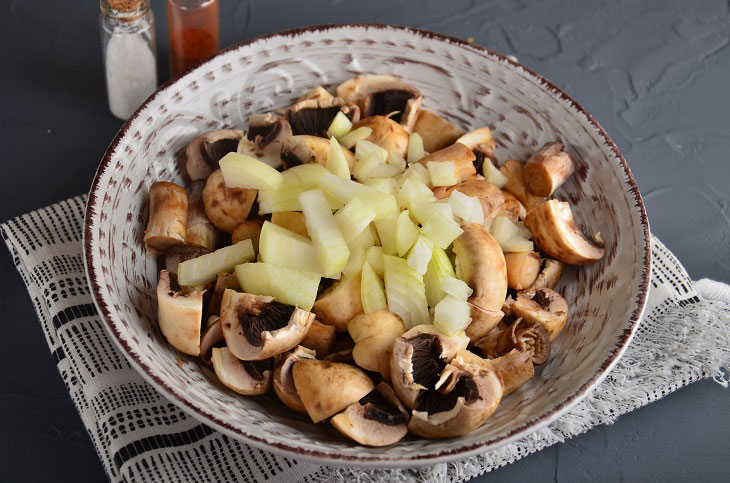 4. Now it's the turn of fresh carrots. Peel it and grate it, transfer to the mushrooms.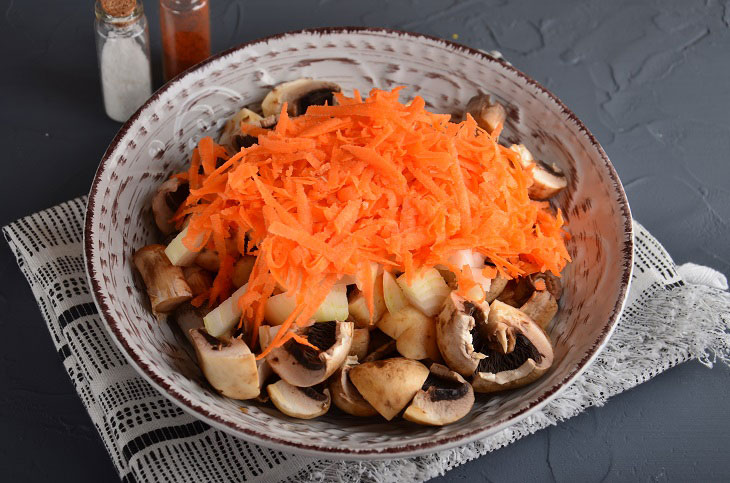 5. In a frying pan, heat vegetable oil, preferably refined. Fry the mushrooms with vegetables for about 5-6 minutes, stirring occasionally.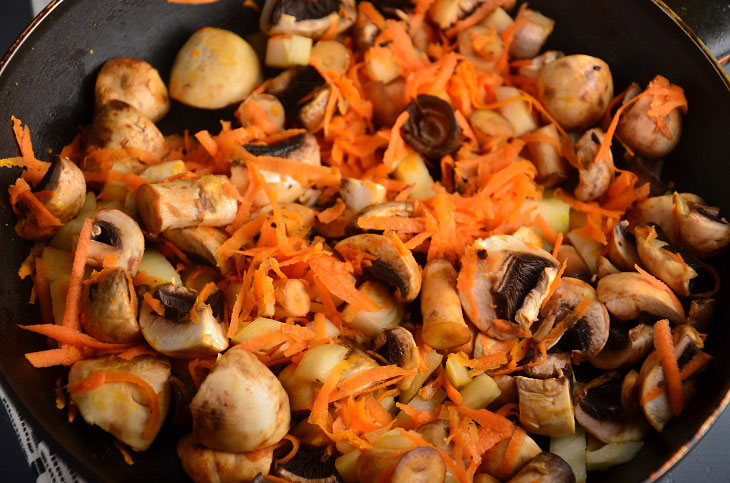 6. Salt mushrooms with vegetables, add any spices to taste.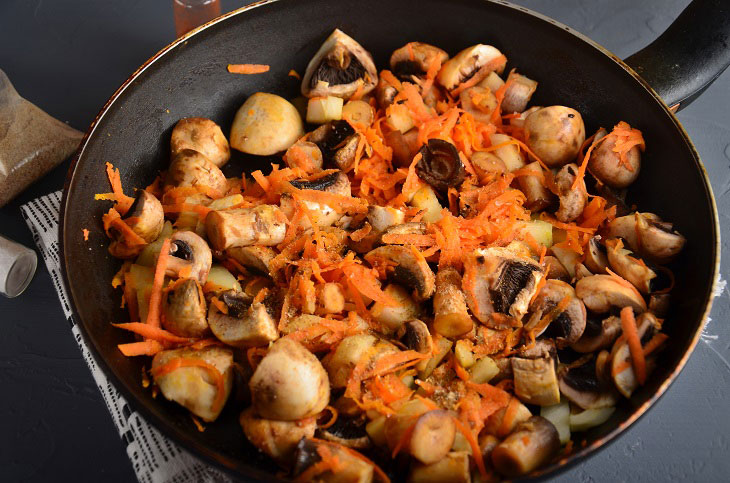 7. Pour medium-fat sour cream into the pan, as well as a little water.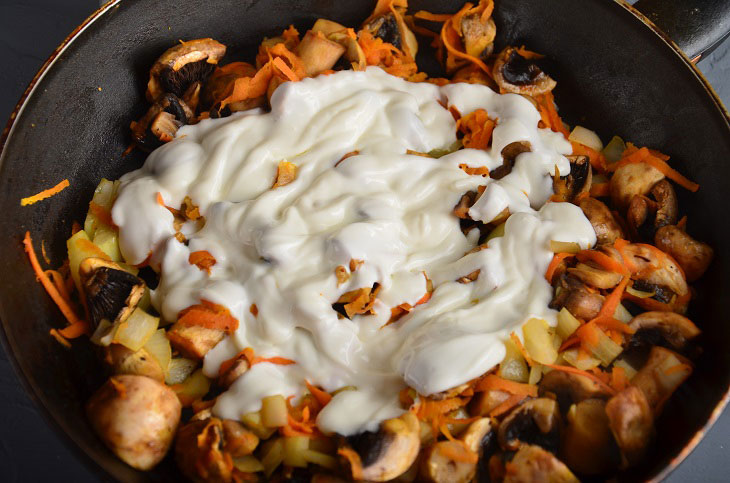 8. Mix everything with a spatula and simmer for 10-15 minutes over low heat.
Make sure that the liquid does not boil away completely, otherwise the mushrooms will start to burn.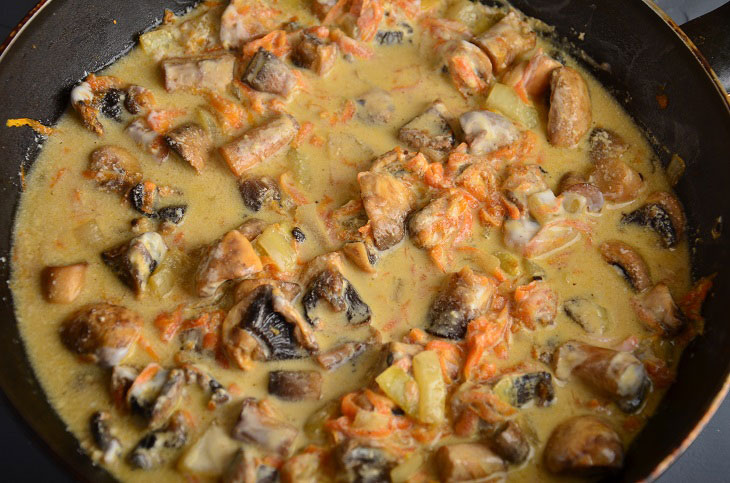 The finished dish can be served immediately, with a side dish or with meat, fish. A serving of mushrooms can be garnished with fresh herbs before serving.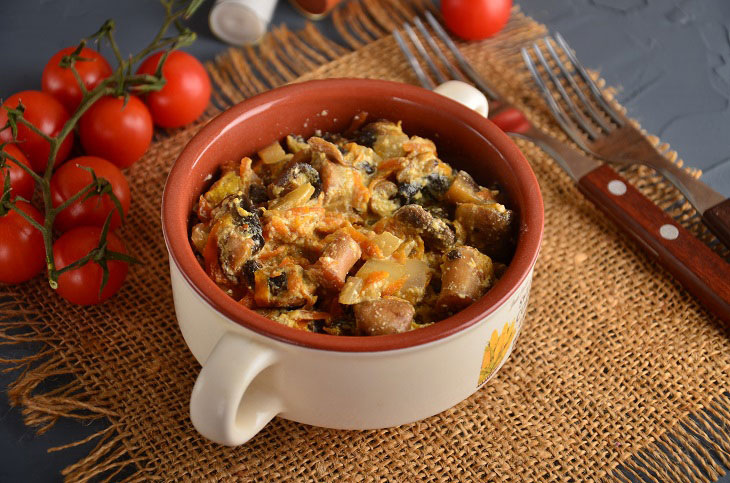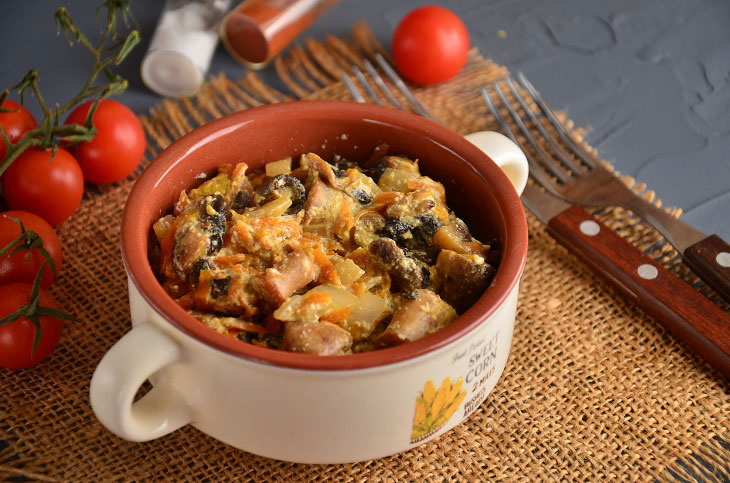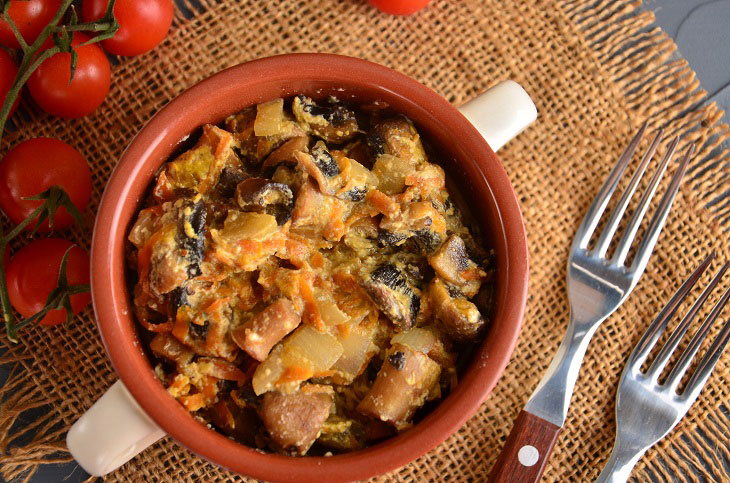 Enjoy your meal!