Apples are often used to make various pies and other desserts. The simplest is the grated apple pie, familiar to everyone from childhood. We would like to share one of these recipes. Such a cake turns out to be fragrant and tasty, it remains soft even on the second and third days after baking. The dough blank can be divided into several parts and frozen for the next baking of the pie.
Ingredients:
Chicken eggs – 2 pcs.
Butter or margarine for baking – 80 g. + 50 g.
Sugar – 0.5 tbsp.
Vanilla sugar – to taste.
Zest of an orange or lemon – as needed.
Baking powder – 2 tsp
Salt is on the tip of a knife.
Wheat flour – 3 tbsp.
Sour cream – 2.5 tbsp. l.
Fresh apples – 4-5 pcs.
Starch – 2 s. l.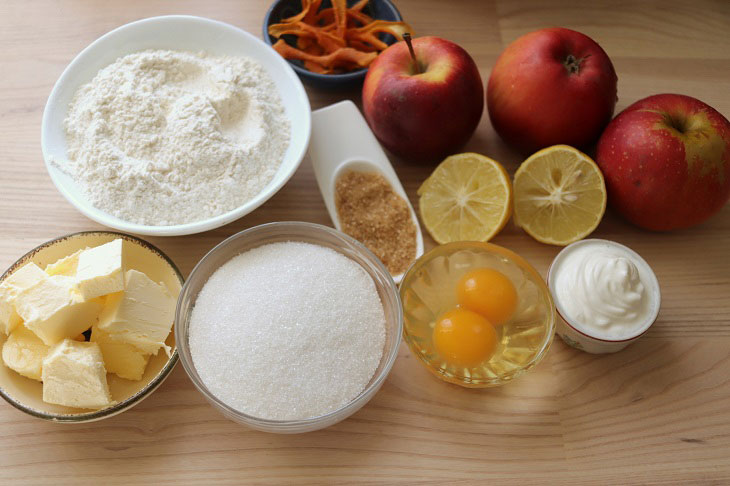 How to cook:
1. Prepare shortcrust pastry for grated pie. In a deep bowl, send two chicken eggs with sour cream and add sugar (3-4 tablespoons).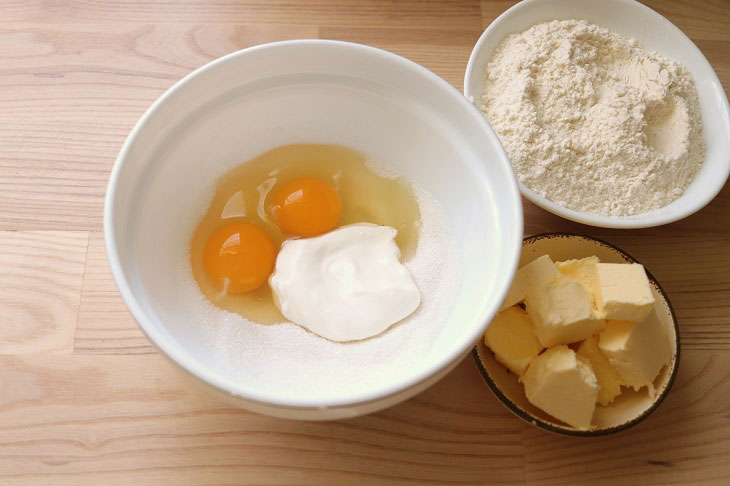 2. Beat the eggs with a mixer until the sugar dissolves and the mass comes together. Add a little soft butter, vanilla sugar and a pinch of salt, continue beating for a few more minutes.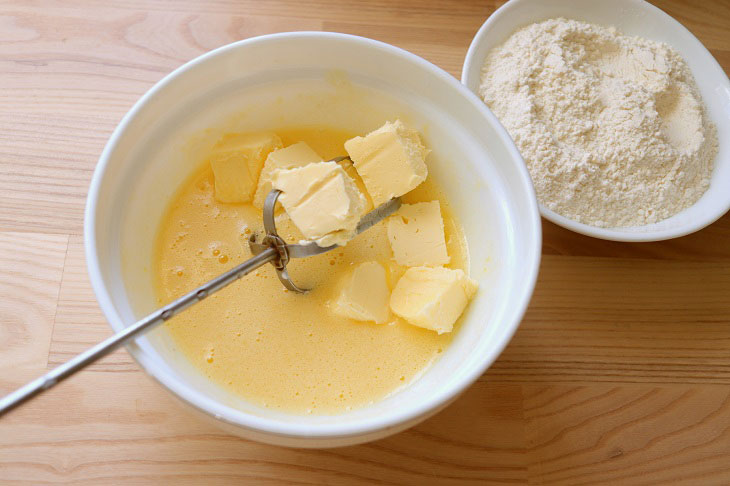 3. Introduce flour and baking powder into the dough, now mix everything with a spatula.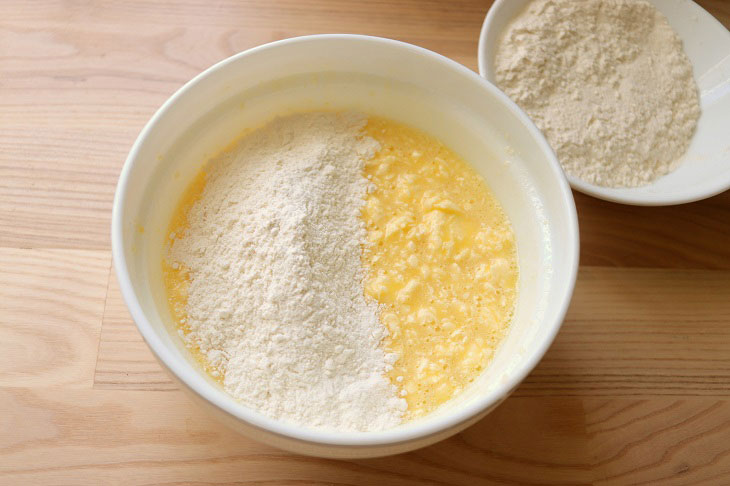 4. The dough for the pie is quite soft and does not stick to your hands.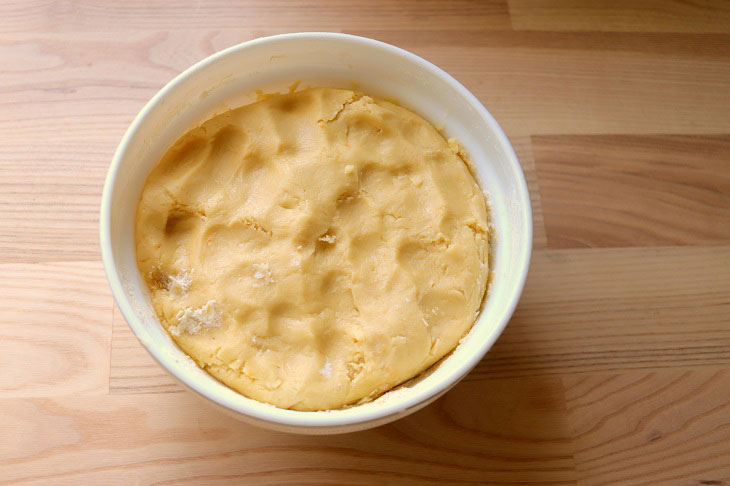 5. Line a springform pan with parchment paper. Tear off a piece of dough from the total and spread it with your fingers along the bottom of the mold. Also glue the sides of the mold with dough up to half the height, depending on how much filling you will have.
Make the thickness of the dough according to your taste, someone loves a thick cake, while others vice versa.
Remove the form with the dough into the freezer. Place the rest of the dough in a bag and also send it to the freezer.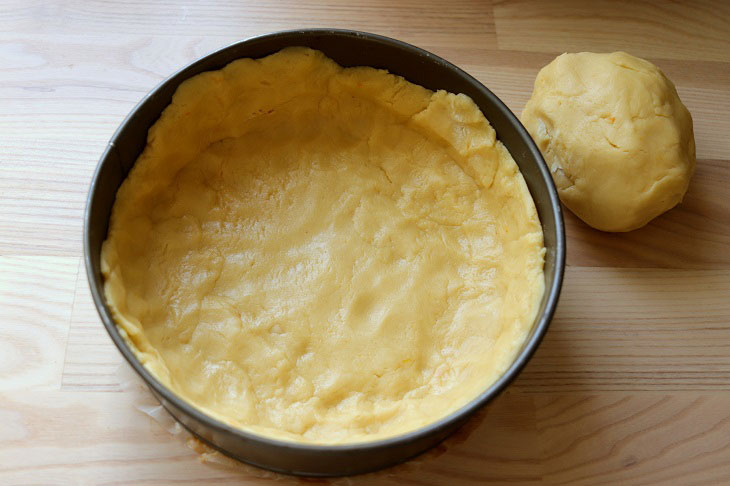 6. Prepare the apple filling. Peel the apples from the peel and core, cut into thin slices.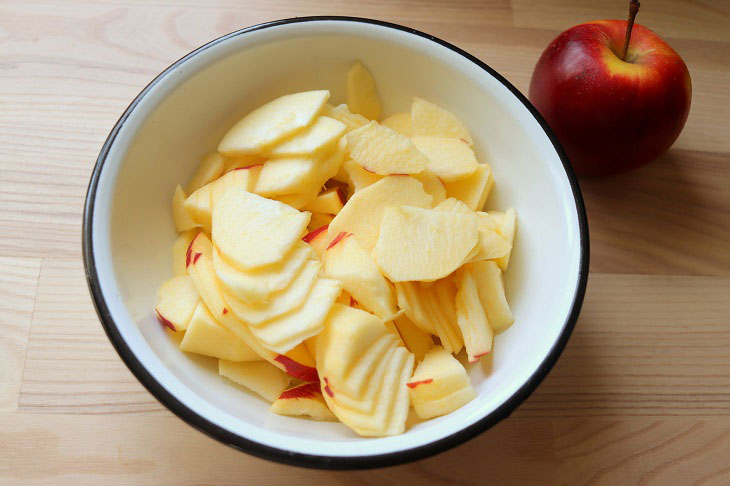 7. Pour a handful of sugar into the pan, I have cane sugar (but you can also use regular sugar). Throw a piece of butter (50 g). Once the sugar has dissolved, send the apples and orange zest to the pan. Reheat apples for 3-4 minutes. Apples let juice, now add a little starch and mix. Turn off the heat and remove the apple filling from the heat.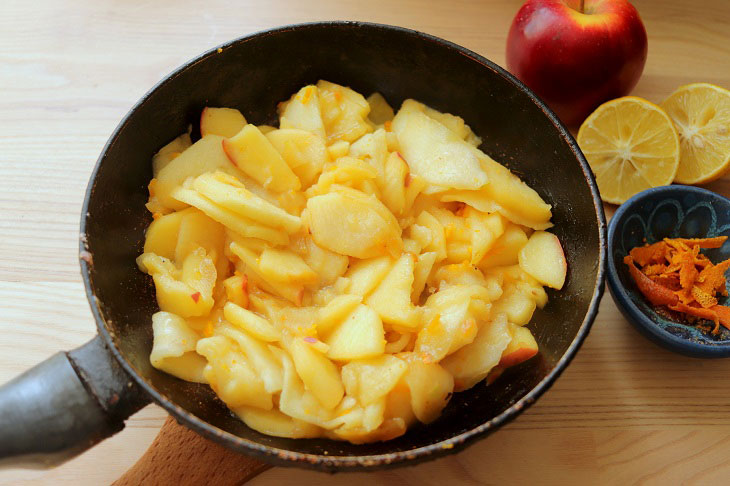 8. Add the cooled filling to the prepared form with the dough. Turn on the oven to heat up to 180 degrees.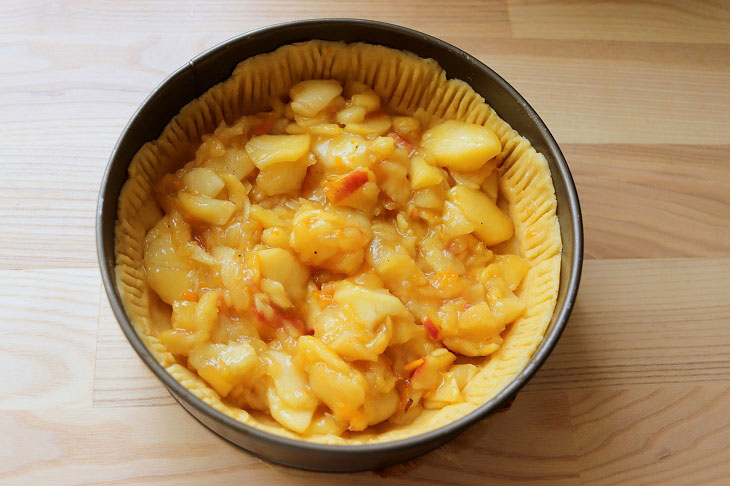 9. Grate the cold dough from the bag on a coarse grater and spread over the apples, level.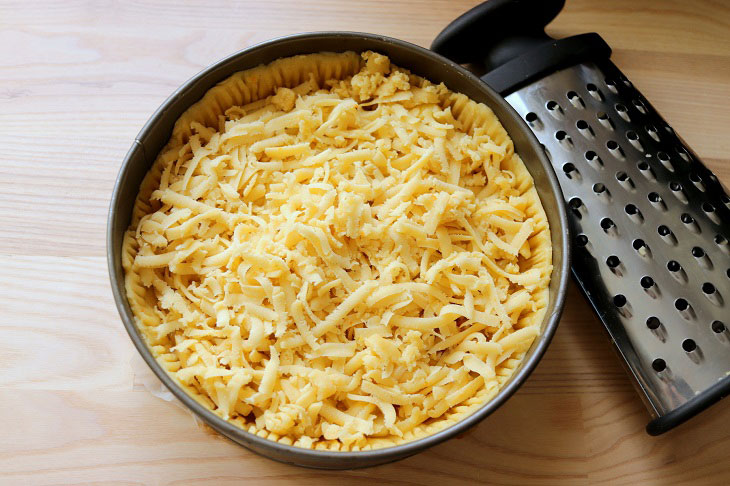 10. Bake the grated pie in the prepared oven for 20 minutes or a little longer until golden brown.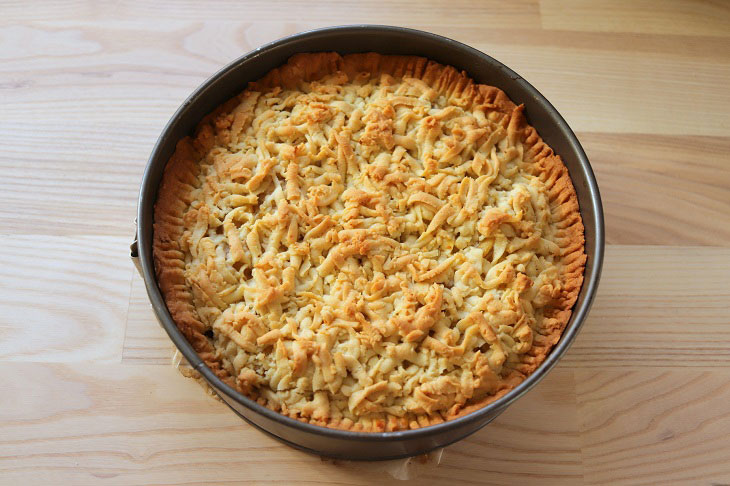 11. When serving, sprinkle the grated apple tart with powdered sugar.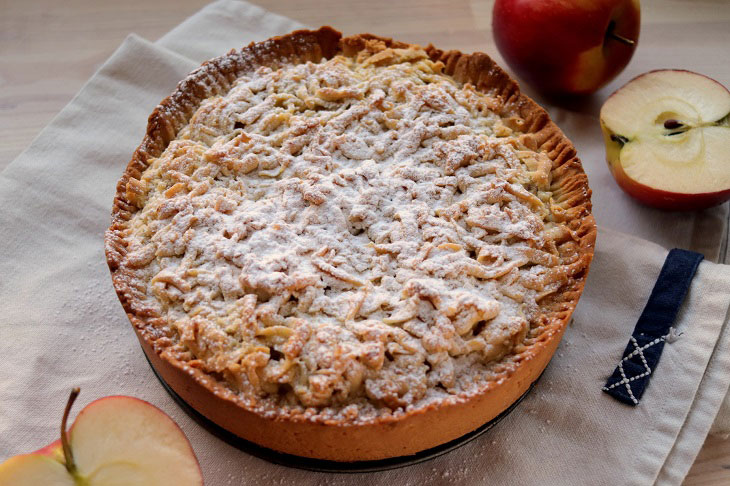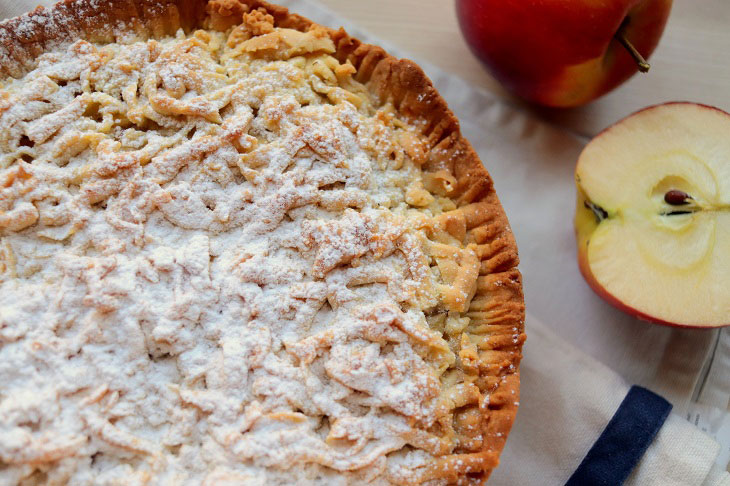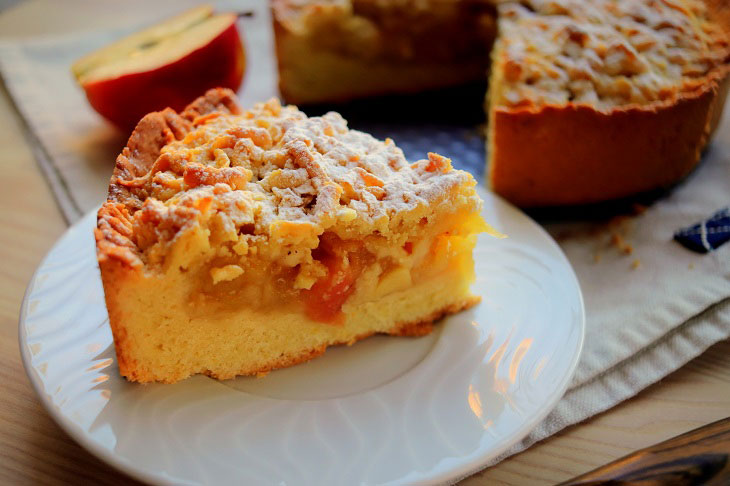 Bon appetit!