Delicate, with vanilla flavor and golden brown, Viennese cottage cheese casserole is perfect for breakfast or dinner and will appeal not only to children, but also to adults. This casserole is good both warm and cold with tea, coffee or fruit juice. Nourishing, tasty, healthy and not expensive – it is prepared from the simplest products.
Ingredients:
Cottage cheese soft – 500 g.
Chicken eggs C1 – 2 pcs.
Sugar – 30 g.
Vanilla sugar – 10 g.
Semolina – 80 g.
Salt – 1/2 tsp
Raisins – 70 g.
Butter – 40 g.
Sour cream – 2 tbsp. l.
Breadcrumbs, butter – for greasing the form.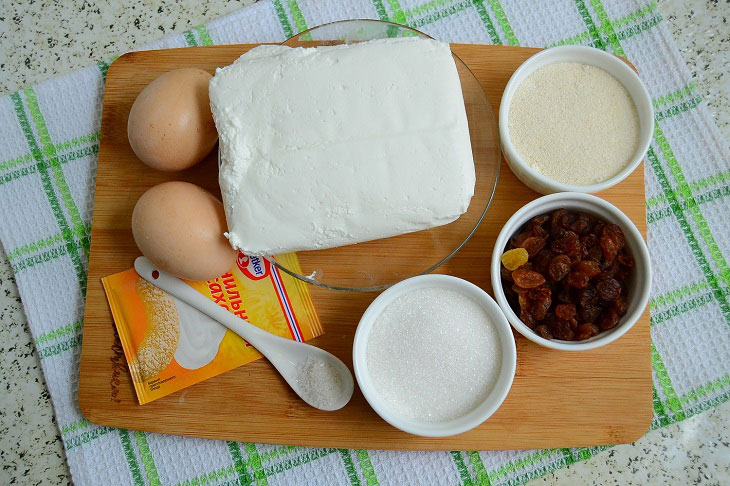 How to cook:
1. Break eggs into a bowl, add salt, sugar and vanilla sugar.
If you like a sweeter casserole, then the amount of sugar can be increased to your taste.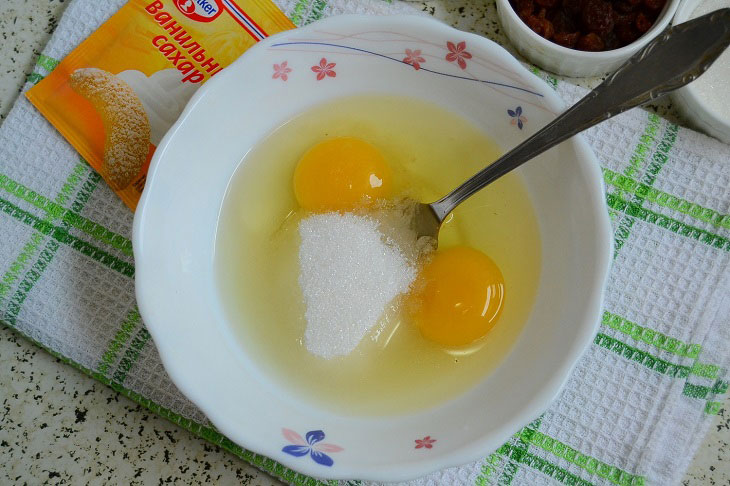 2. Mix well with a fork until smooth and set aside.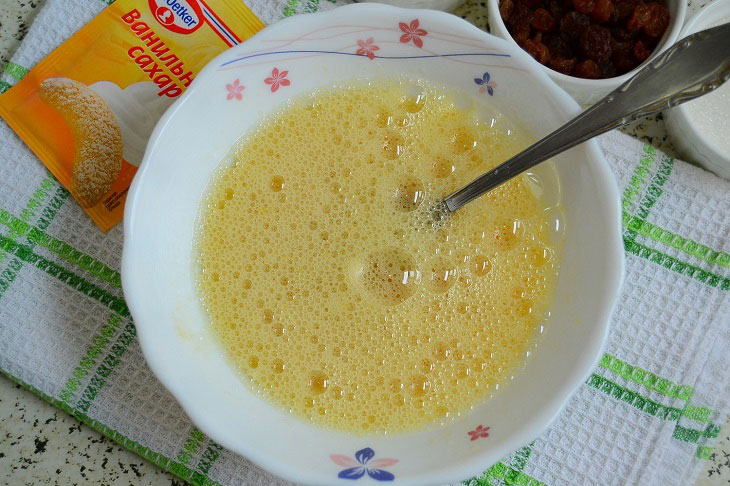 3. Mash cottage cheese in a bowl until smooth.
For casseroles, it is better to take soft pasty cottage cheese, but if you have granular cottage cheese, then it must be rubbed through a metal sieve or blended with a blender until smooth.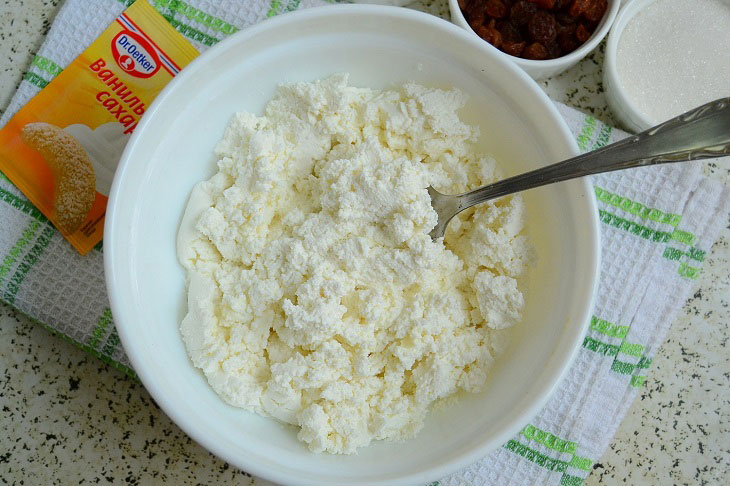 4. Next, the egg-sugar mass, semolina and mix. Leave alone for 20 minutes to swell semolina.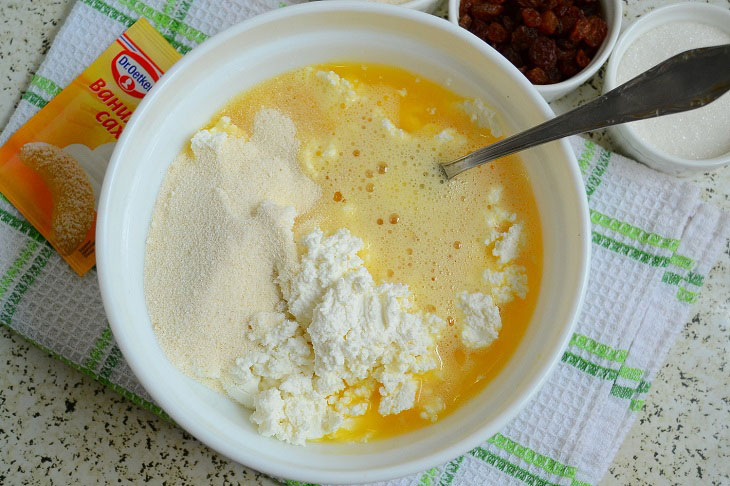 5. Add washed and dried raisins on a paper towel. Mix all the ingredients into a homogeneous mass.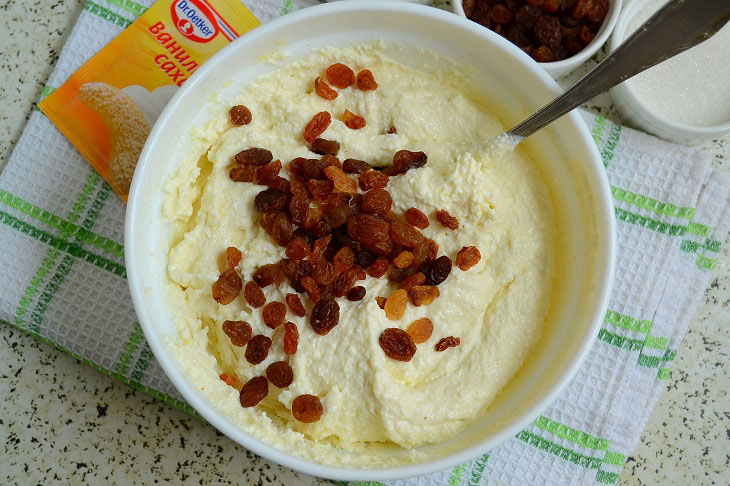 6. Lubricate the baking dish with soft butter or margarine, sprinkle with breadcrumbs and spread the curd dough with a layer of 3-4 centimeters. We usually additionally line the bottom with baking paper so that later we can freely remove the casserole from the mold without damage.
The top of the casserole can be smeared with sour cream and sprinkled with ground crackers, but this is not necessary, it will already brown during baking. We transfer the Viennese cottage cheese casserole to the oven preheated to 180 degrees (top-bottom mode) and leave for 35-45 minutes. Households love baked goods with a very toasted crispy crust, but you should take into account the taste of your family and the characteristics of your particular oven. Therefore, adjust the baking time yourself.
After turning off the oven, leave the casserole inside for 15 minutes. Then carefully transfer it to a dish.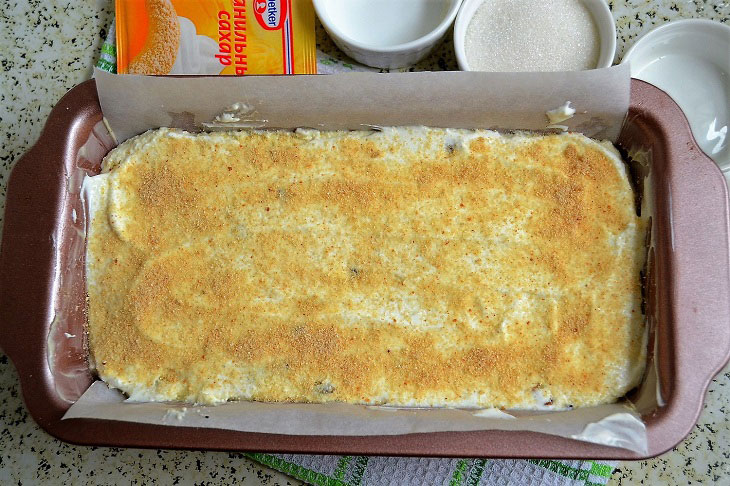 7. Viennese cottage cheese casserole is ready.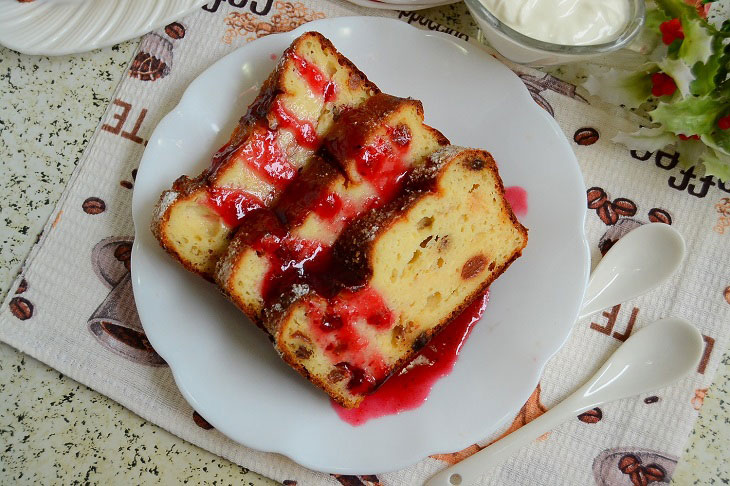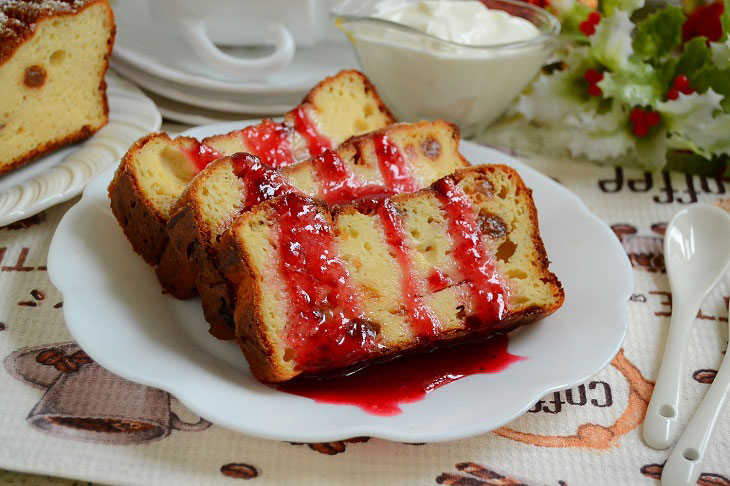 Bon appetit!