We offer to bake a very tasty, fragrant and at the same time very easy-to-prepare homemade shortbread pie with apples and cherries. Instead of cherries, you can add any berries according to the season and your desire to the filling.
According to the list, we will prepare the necessary products for making a delicate shortbread pie with apples and cherries. Butter can be replaced with quality margarine with at least 60% fat if you prefer to use it for baking. Instead of yogurt, thick kefir can be added to shortbread dough in the same amount.
Ingredients:
Butter – 200 g.
Sugar – 130 g.
Chicken eggs (medium) – 2 pcs.
Yogurt without additives – 80 g.
Baking powder – 7 g.
Vanillin – 1 g.
Premium wheat flour – 350 g.
Apples – 2-3 pcs.
Cherry (pitted) – 250 g.
Potato starch – 1 tbsp. l.
Cinnamon – 1 tsp. + Sugar – 4 tbsp. l. (in the filling).
Powdered sugar – for serving.
Optional (for flour crumbs):
Flour – 50 g.
Butter – 30 g.
Sugar – 30 g.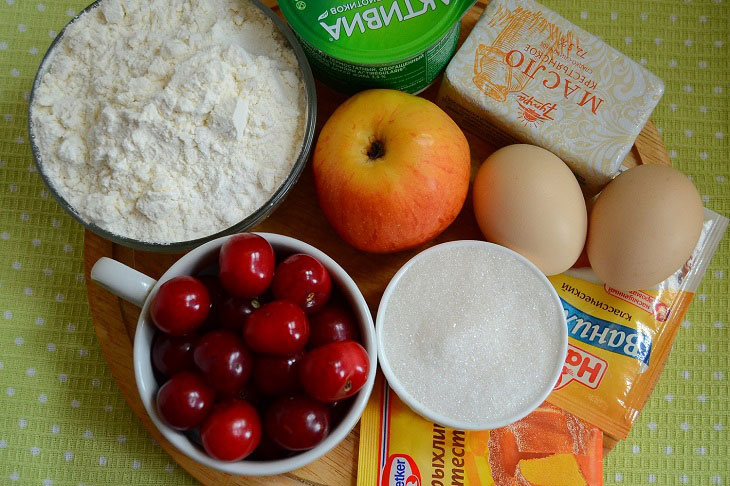 Cooking time: 1 hour 30 minutes. Servings Per Container: 6-8.
How to cook:
1. In a bowl of suitable size, sift the flour with vanilla and baking powder. Add pieces of very cold butter and grind everything into butter crumbs with a fork or just with your hands.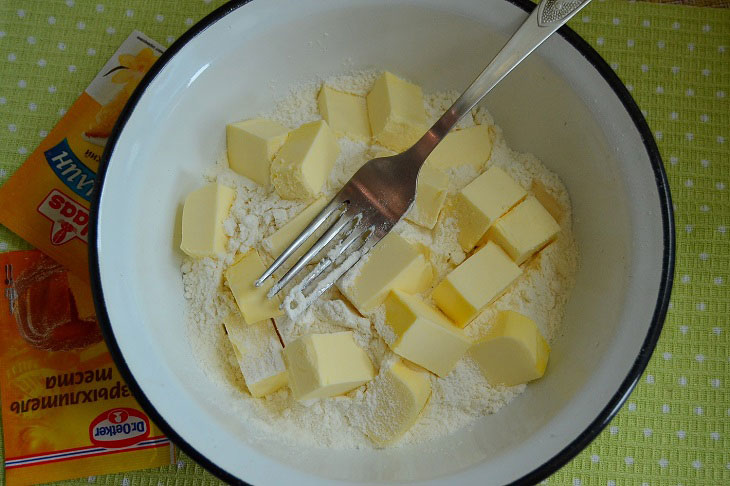 2. Grind chicken eggs with sugar until combined into a homogeneous mass.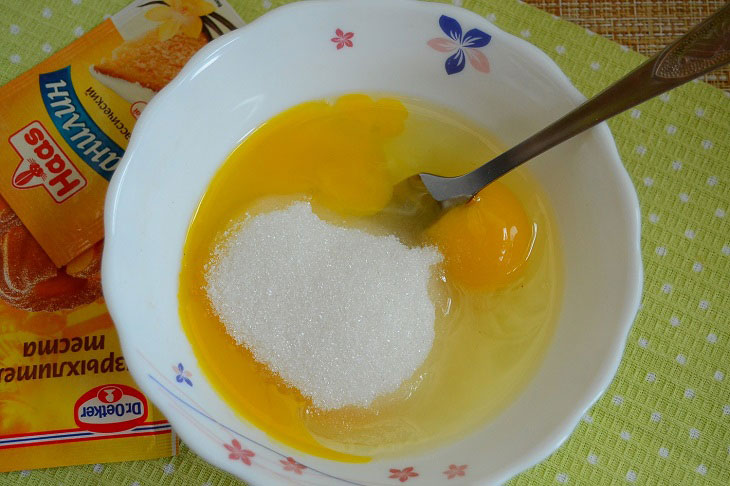 3. Mix flour crumbs, sugar-egg mass and yogurt.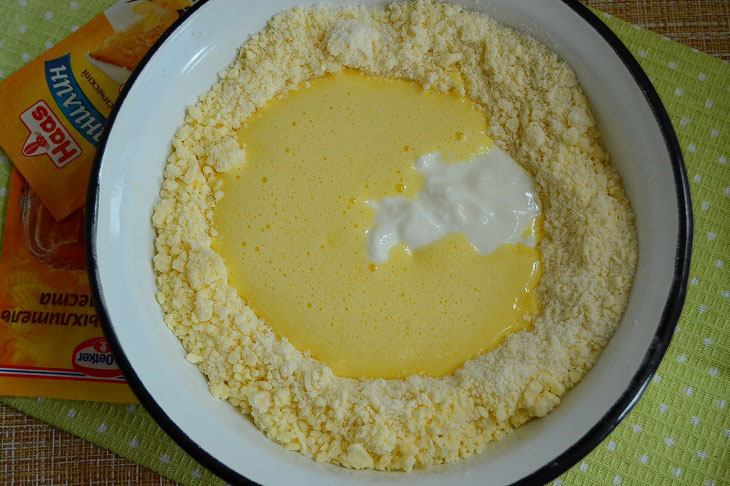 4. Quickly knead a plastic, soft dough.
It is impossible to knead shortbread dough for a long time, otherwise it will drag on and lose its crumbly structure during baking.
We put it in the refrigerator for about half an hour, placing a bowl of dough in a plastic bag.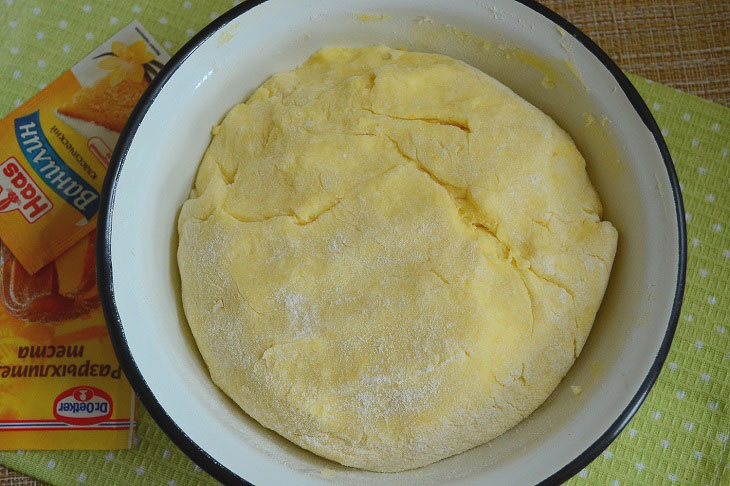 5. We clean the apples from the skin and seeds. Cut them into thin slices.
It is advisable to take sweet fruits, which, combined with a slight sourness of cherries, will give our pie a harmonious taste.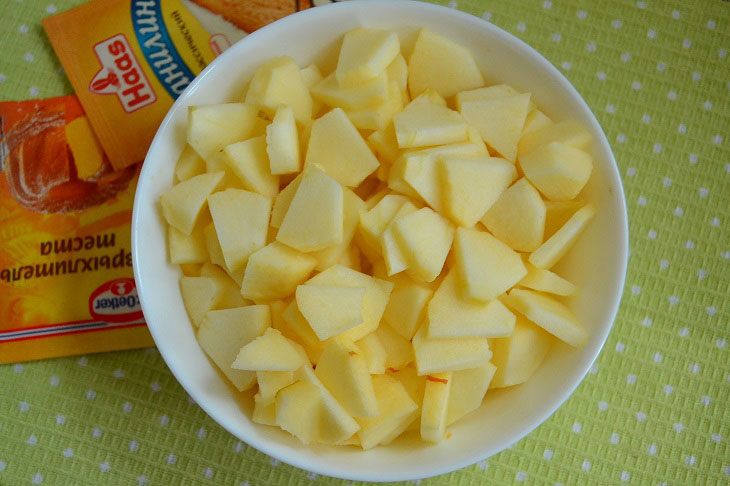 6. We free the cherries from the pits and mix with starch so that excess juice does not stand out during baking and the cake does not turn out to be too wet.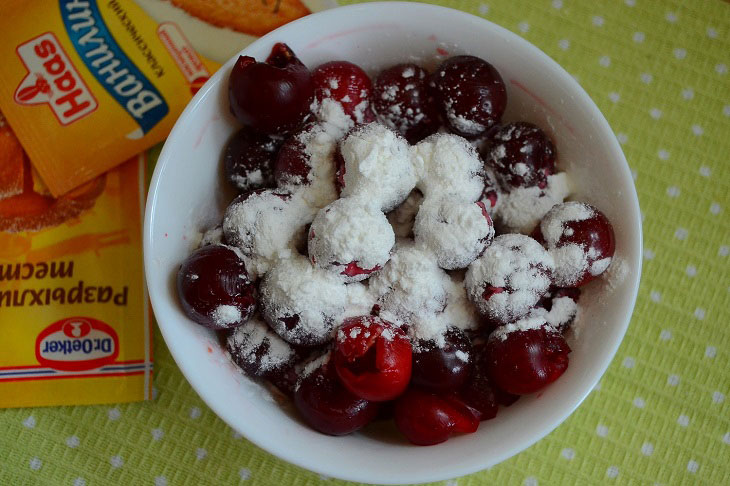 7. We cover the baking sheet with baking paper, preferably with a silicone coating. Divide the dough into two unequal parts. We evenly distribute the large one over the surface of the baking sheet, forming a low side. Arrange the apple slices and cherries on the dough. Sprinkle lightly with the sugar and cinnamon mixture.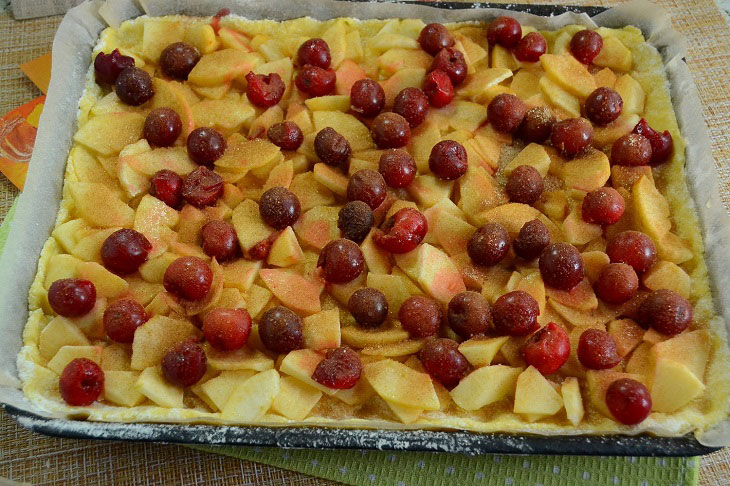 8. On top of the filling, lay out the pieces of the remaining dough in a chaotic manner, leaving small gaps between them. The thickness of the dough pieces should be the same. Brush top of pie with beaten egg and sprinkle with flour crumbs.
We bake a tender shortcake with apples and cherries for 40-45 minutes at a temperature of 170 degrees.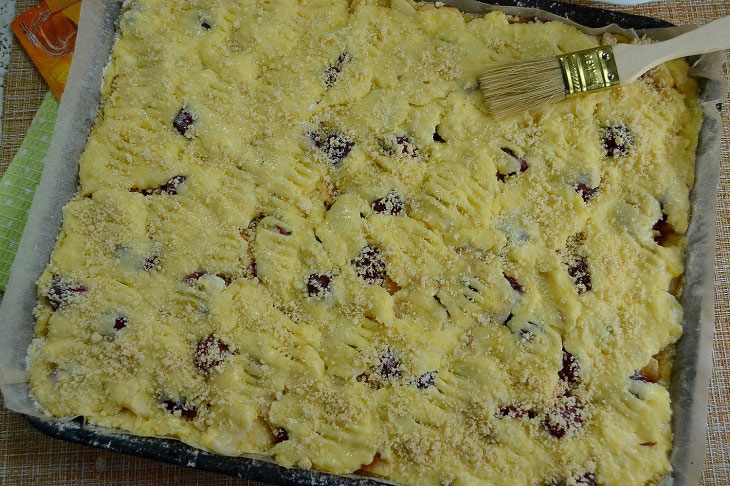 9. We take out the cake from the oven and let it cool slightly on a baking sheet for 5-7 minutes.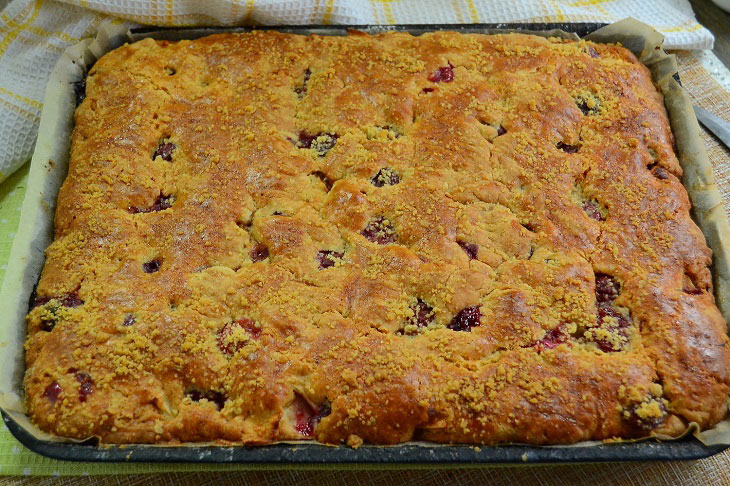 10. With a sharp knife, cut the finished, still hot, pie into portioned pieces and sprinkle generously with vanilla powdered sugar.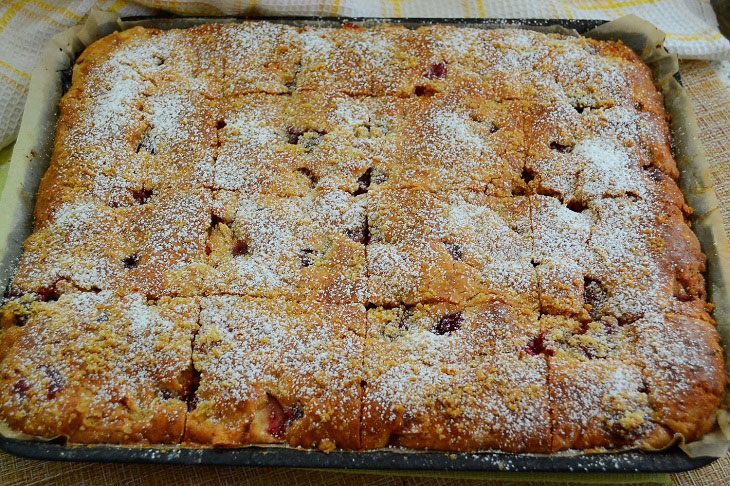 The shortbread pie with apples and cherries turned out to be incredibly fragrant, tender, crumbly. We serve it with tea, coffee and enjoy wonderful homemade cakes with the whole family.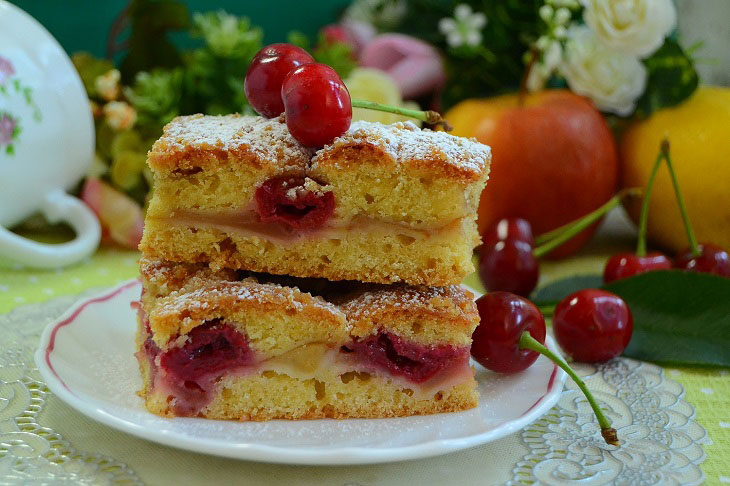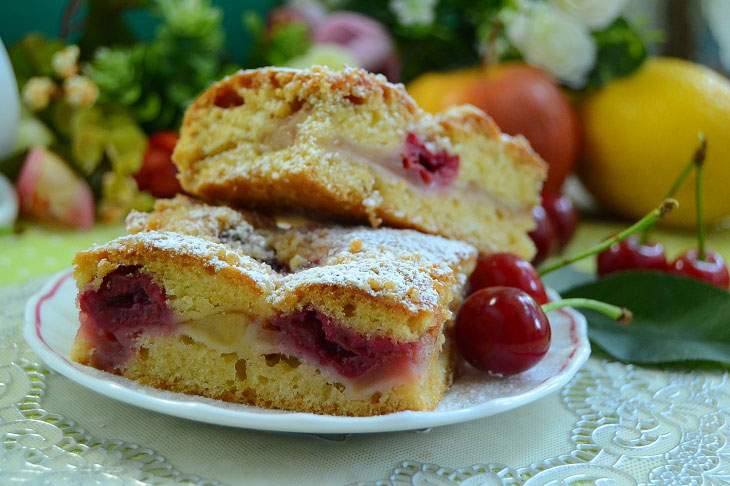 Enjoy your meal!