Grated pear pie is an easy-to-make pastry that's pretty easy to make for tea when unexpected guests turn up. The dough is made shortbread from available products. Pears are suitable for any variety, and if fresh ones are no longer on sale, then you can safely use jam from these fruits.
Serve the finished grated pie to the table only when it has cooled down a bit. It is best to cut it like a cake, but it does not matter. It can be shaped either round or square. Instead of butter, which is used to knead the dough, regular margarine is also suitable. If for some reason you have a negative attitude towards these two ingredients, then opt for sour cream.
In appearance, the finished pie turns out to be quite appetizing, tall. Due to the filling of fresh pears, it is also soft. Be sure to try to make it, it will definitely please everyone without exception!
Ingredients:
Chicken egg – 2 pcs.
Butter (margarine) – 100 g.
Sugar – 2 tbsp. l.
Pears – 2 pcs.
Premium flour – 250-300 g.
Baking soda – 1 pinch.
Vinegar 9% – for extinguishing soda.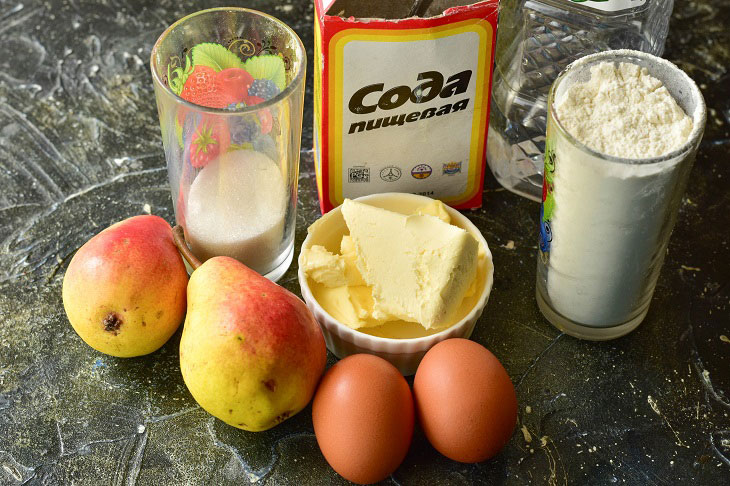 How to cook:
1. Beat chicken eggs into a deep bowl or a regular saucepan, add sugar or powdered sugar to them.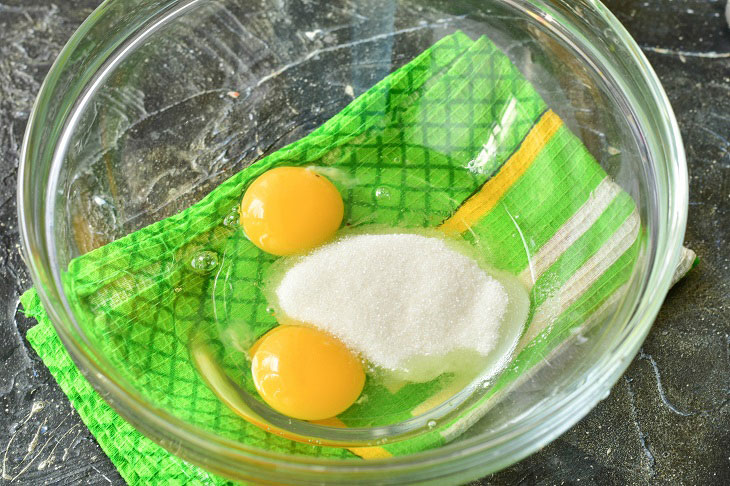 2. Spread soft butter or margarine if you choose to use it.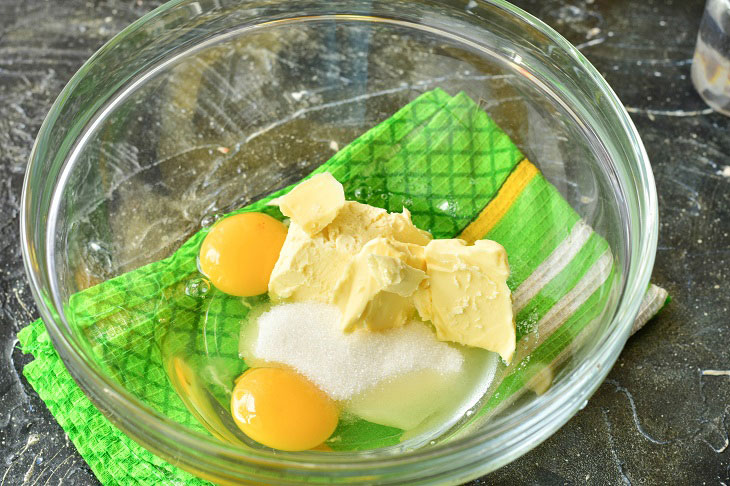 3. Pour in the sifted flour.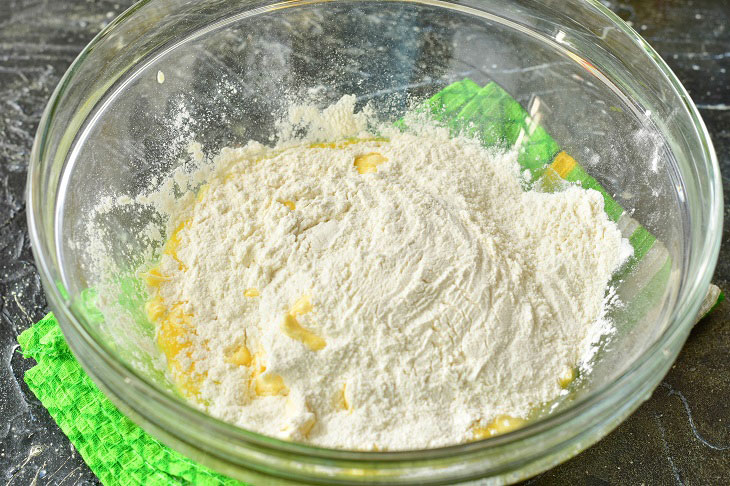 4. Then add soda, which must be extinguished with ordinary vinegar.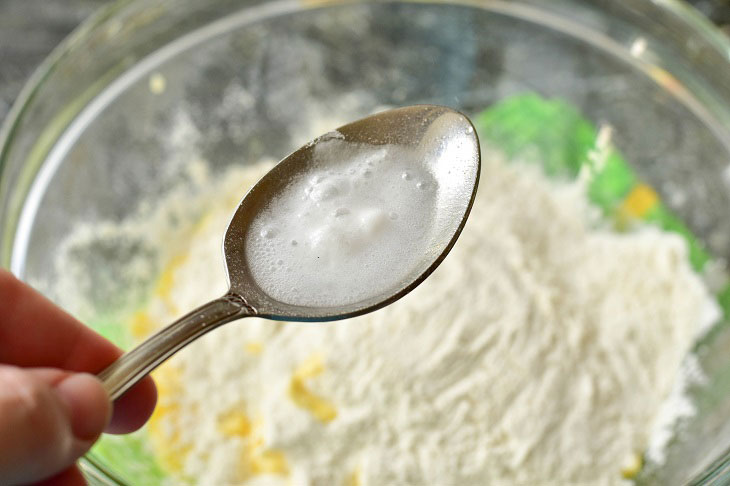 5. Knead the dough with your hands.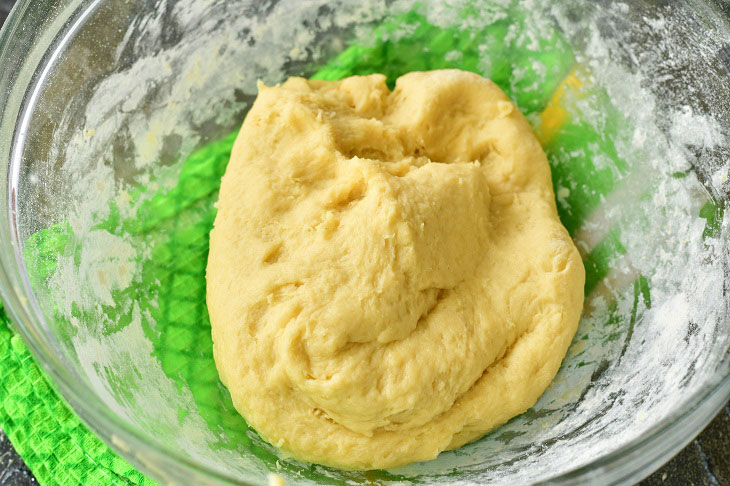 6. Divide it in half. Put one part on a baking sheet and smooth it well with your hands, giving a round or square shape to the future pie.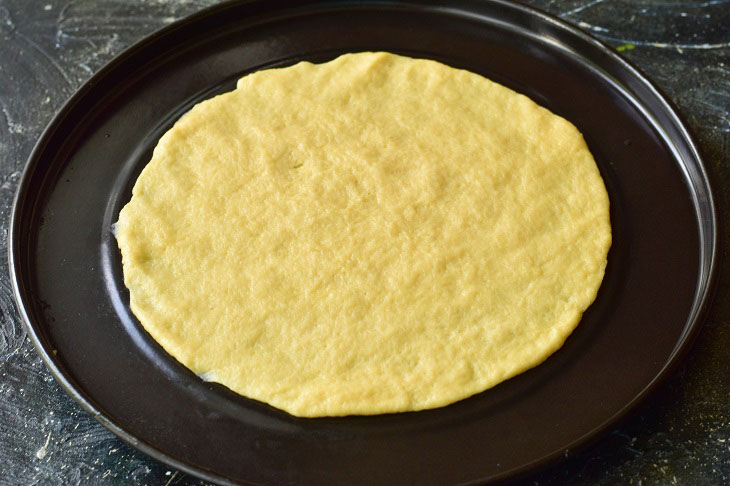 7. Wash the pears very thoroughly. Cut off the skin with a sharp knife. Now cut them into medium-sized cups.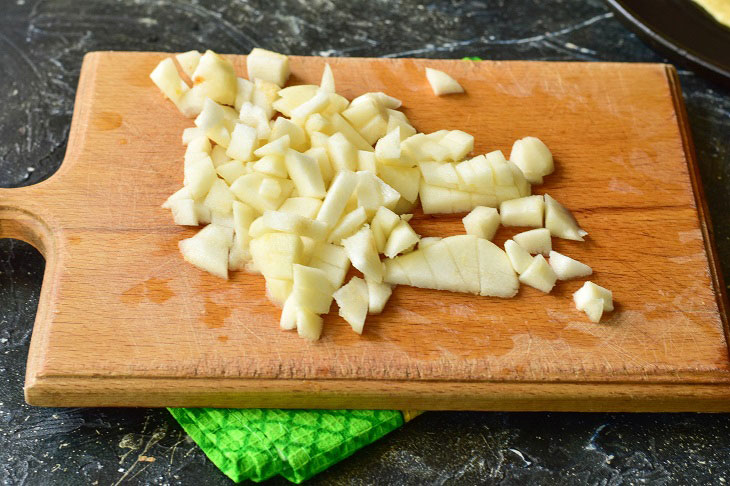 8. Put the pears on the dough.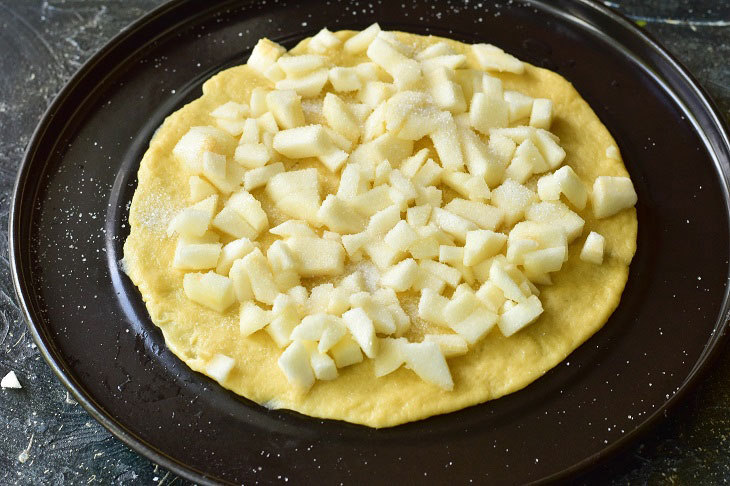 9. Take the second half of the dough and grate it on the side where there are large holes.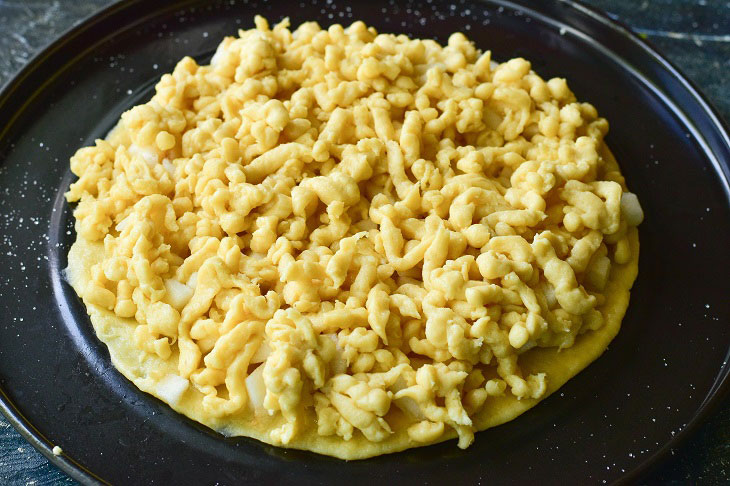 10. Send the cake to the oven preheated to 190 degrees for 20-35 minutes. The time depends on the power and model of your oven.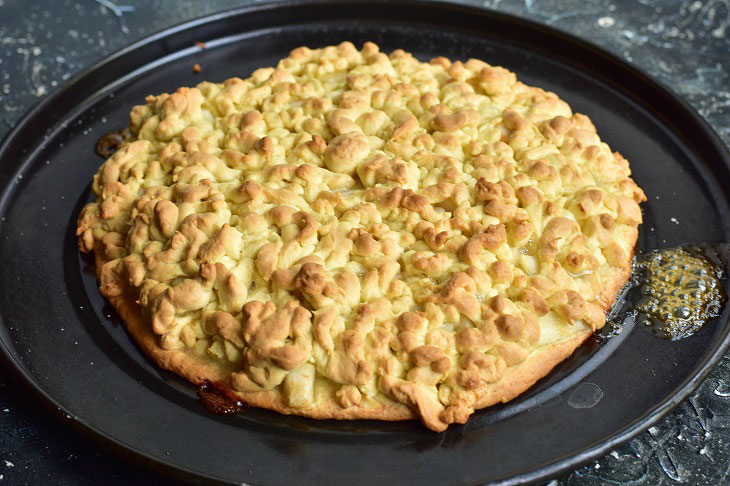 Transfer the finished grated pear pie to a dish. Serve it to the table.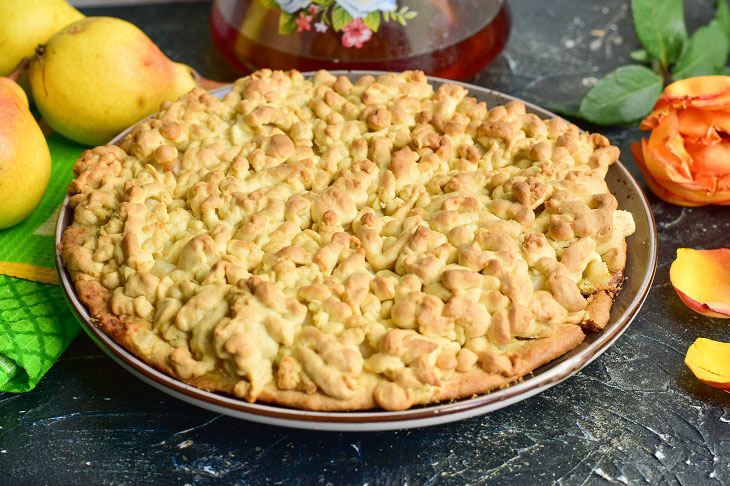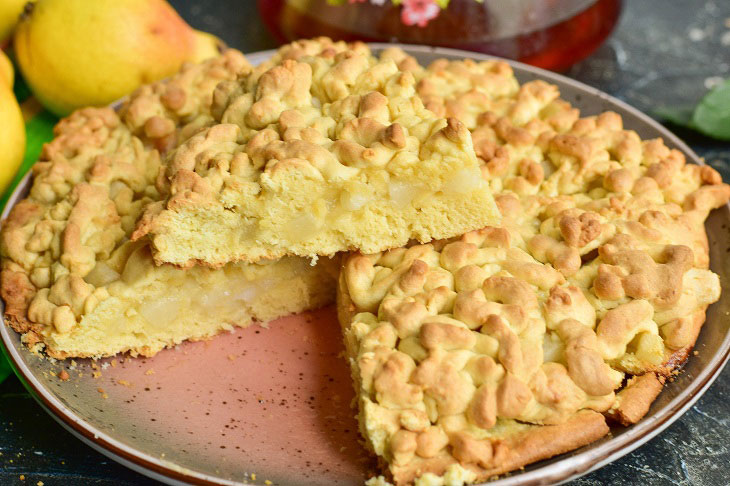 Enjoy your meal!