Grechaniki in sour cream sauce can be prepared using any minced meat – poultry, pork, beef or mixed. You can stew greechaniki both on the stove, and in a slow cooker or oven. This is a great alternative to the usual cutlets and meatballs. The recipe uses minced chicken fillet, and if you take minced red meat, then the Greeks will turn out a little fatter and a little juicier.
Ingredients:
Minced chicken – 350 g.
Chicken egg – 1 pc.
Boiled buckwheat – 120 g.
Salt – 1/3 tsp
Refined oil – 2 tbsp. l.
Sour cream – 3 tbsp. l.
Spices for the sauce – 3 pinches.
Cooking time: 70 minutes. Servings Per Container: 3-4.
Cooking:
1. Put the chilled or thawed minced fillet into a deep bowl or pan.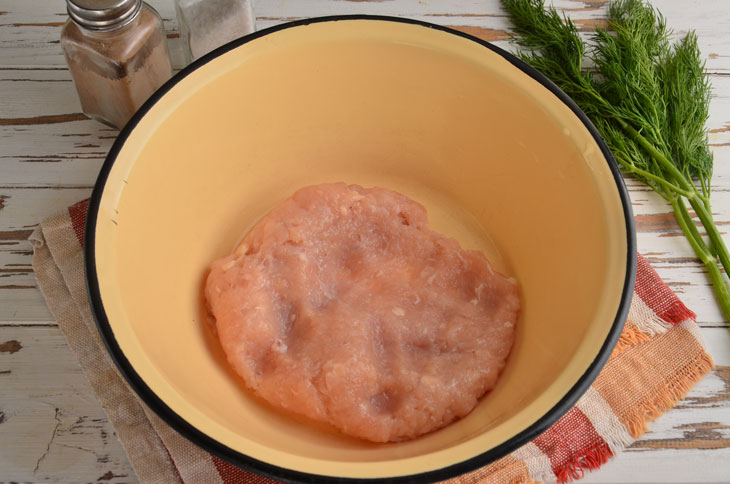 2. Beat a fresh chicken egg into the minced meat.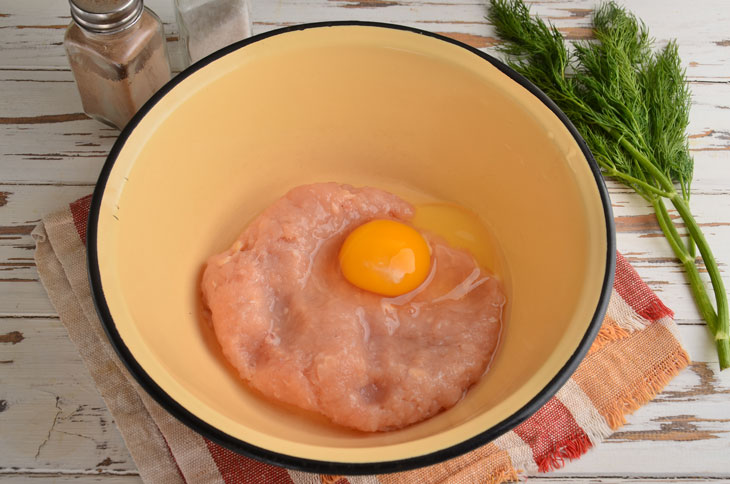 3. Put boiled buckwheat in a bowl.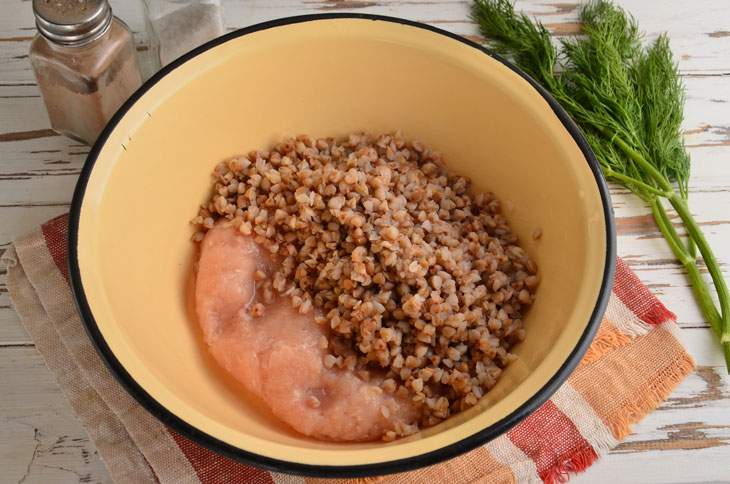 4. Add salt and spices to the minced meat – you can take black ground pepper, dried adjika, fenugreek, paprika.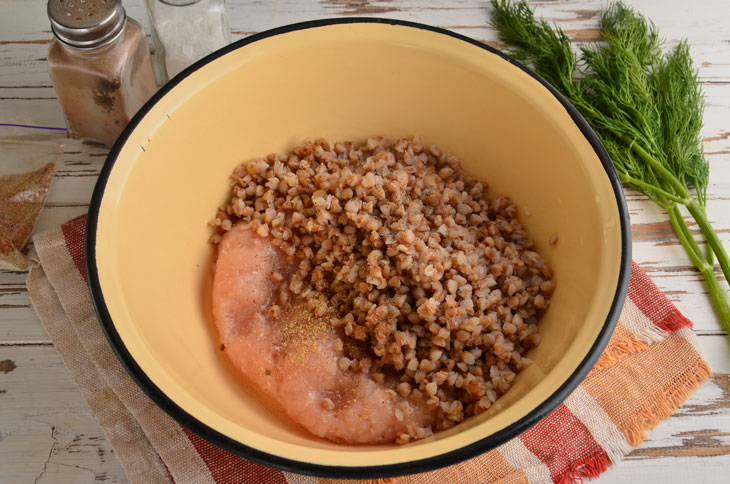 5. Mix everything well – minced meat for Greeks is ready.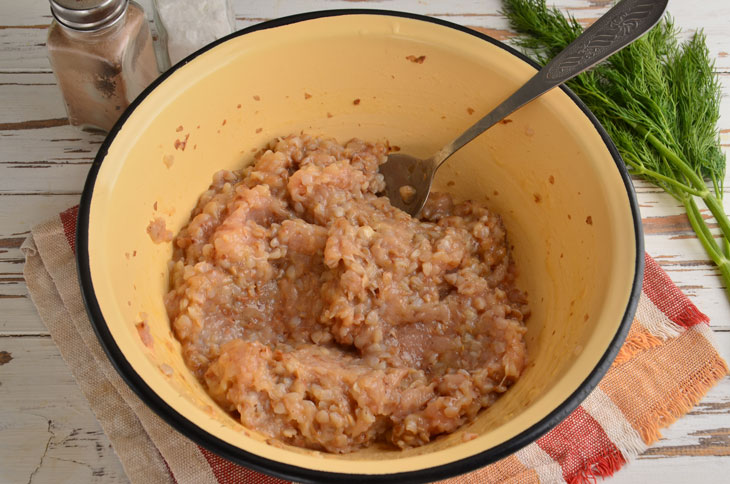 6. Heat refined oil in a pan. With wet hands form small round grechaniki and fry in a frying pan. Fry on low heat for 3 minutes.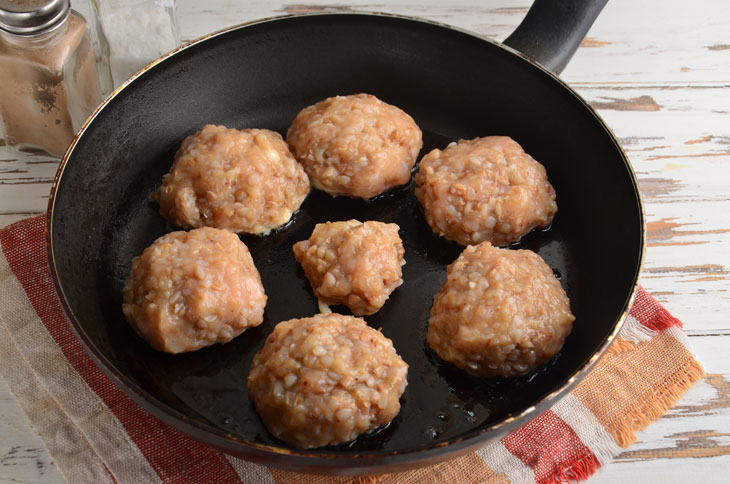 7. With a spatula, turn the buckwheat on the other side and fry for another 2-3 minutes.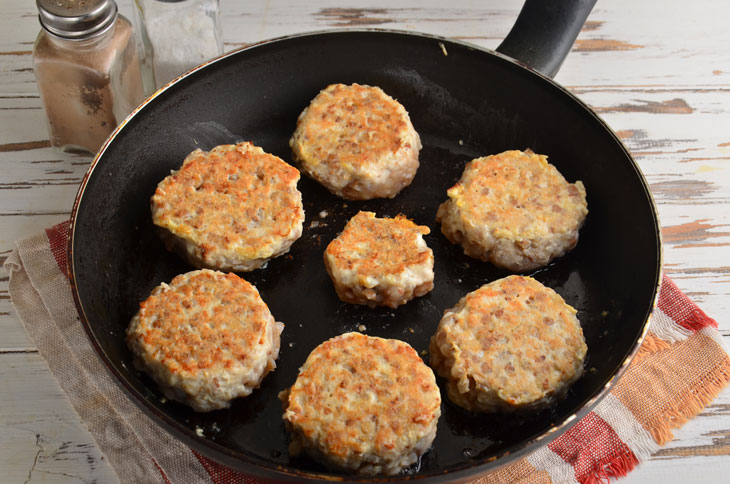 8. Make sour cream sauce by mixing sour cream of any fat content, spices and water. Stir and pour into skillet. Simmer over low heat for another 15-20 minutes.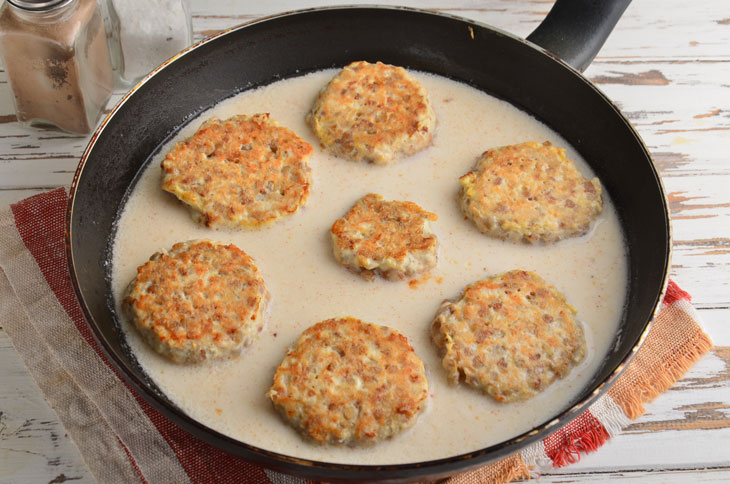 Grechaniki should be served immediately, you can with a side dish of rice, vermicelli or potatoes. Complete the dish with fresh herbs.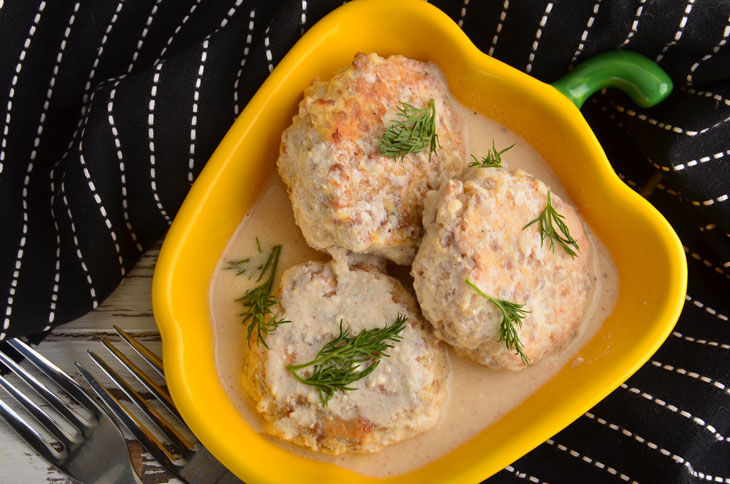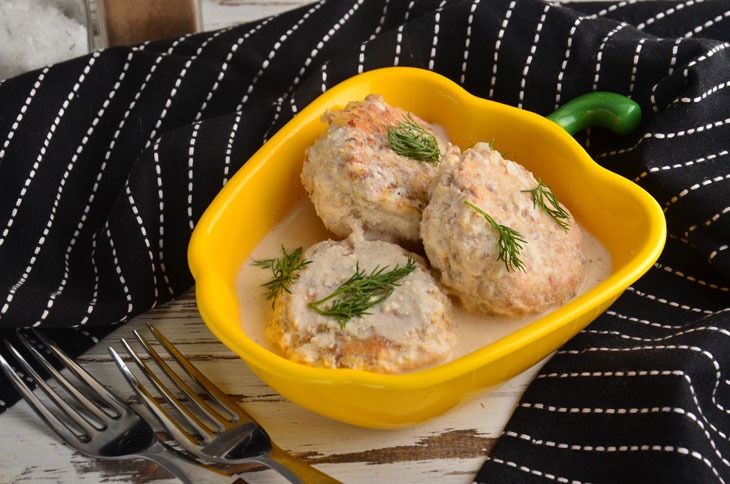 Enjoy your meal!