If you cook any vegetable or meat in batter, it will invariably acquire a delicate taste and exquisite appearance. In our case, keta is cooked in batter – the most popular fish for frying. Such a dish is ideal as a dinner or lunch, and if served with a creamy sauce and boiled rice, then it can also be served as the main hot dish at a celebration. Sour cream can be replaced with cream or milk, this option is also possible, but you need a little more flour to achieve the desired batter consistency.
Ingredients:
Frozen chum salmon – 350 g.
Chicken egg – 1 pc.
Flour – 2 tbsp. l.
Sour cream – 2 tbsp. l.
Table mustard – 20 g. and mustard.
Baking powder – 5 g.
Boiled water – 50 ml.
Spices, herbs – to taste.
How to cook:
1. The first step is to cut the fish. If you have a fillet, then it's even better. In another case, it is required to remove the skin from the steaks and remove the bones.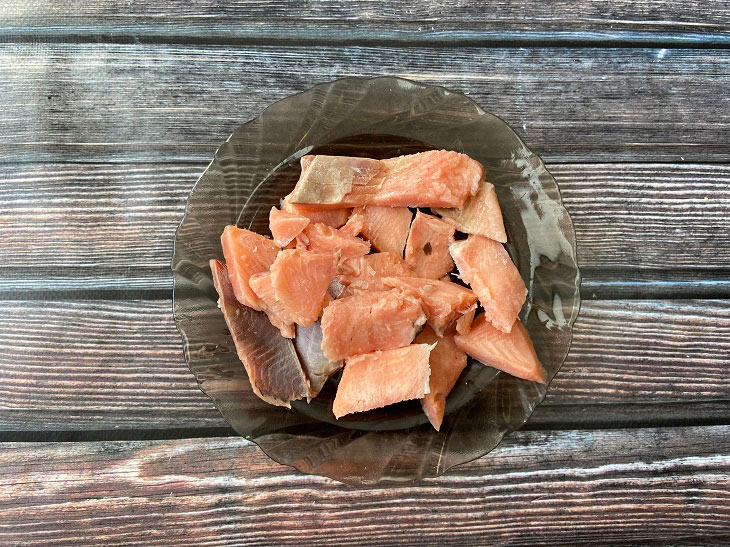 2. Crack an egg into a deep bowl. You can also take quail eggs, but in this case you need three of them.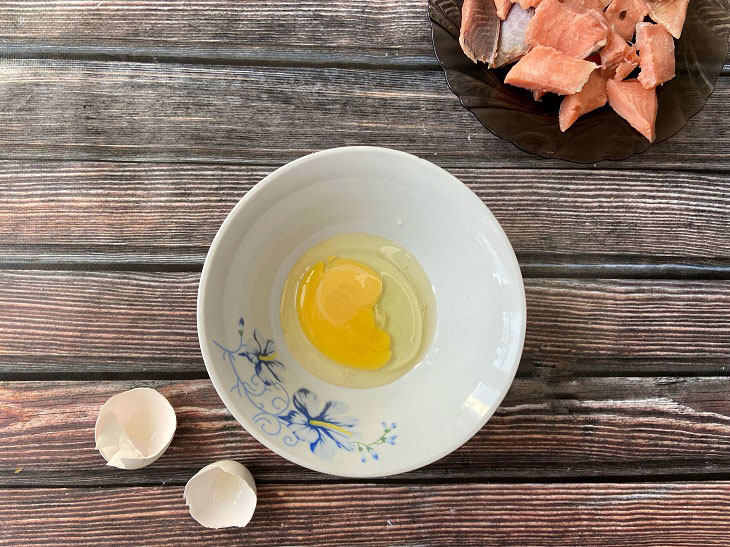 3. Add sour cream and a teaspoon of mustard to the bowl with eggs. You should also add salt and mix the ingredients.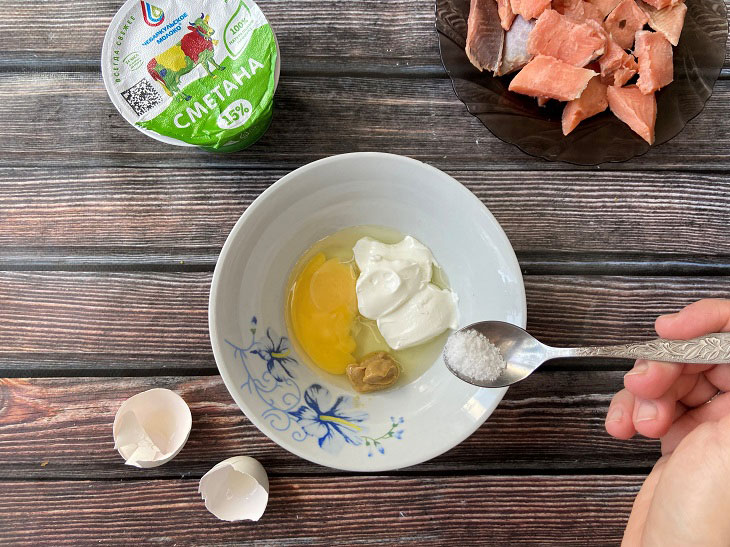 4. Paprika or freshly ground pepper are the best spices here. Add spices and mix the dough.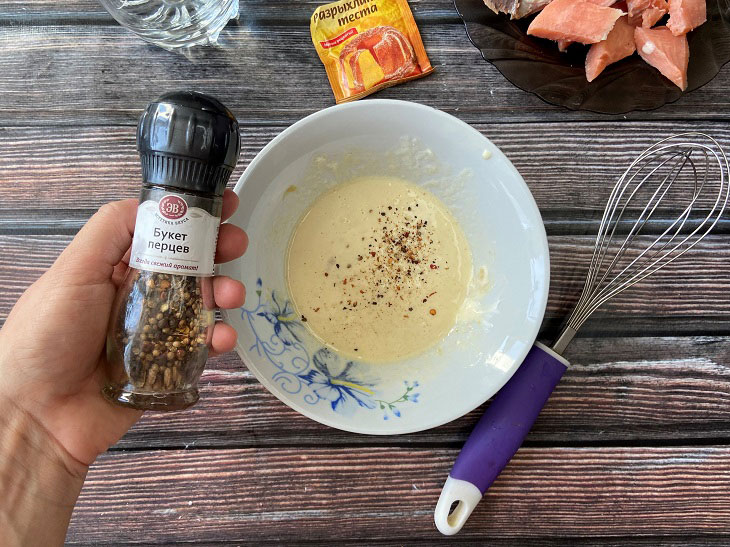 5. Sift the flour and add to the dough, add the baking powder here. It will allow the dough to be more airy.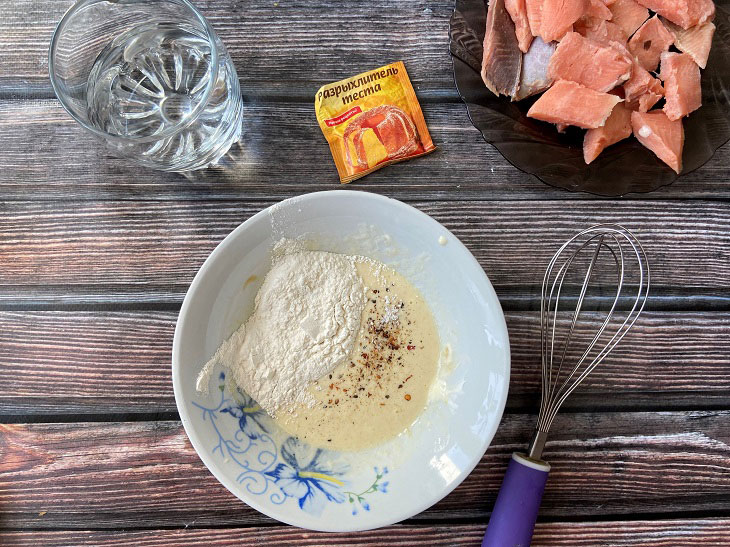 6. In order for the batter to be homogeneous in its structure, you should use a whisk. The density of the dough should be similar to liquid sour cream.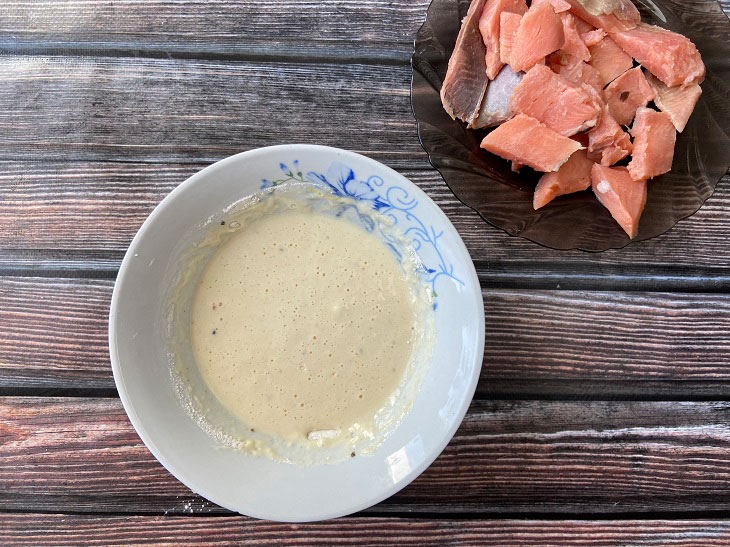 7. Dip the piece of fish into the dough. Salt or pepper the fish additionally is not necessary. Since the batter already contains spices, the dish will not be insipid.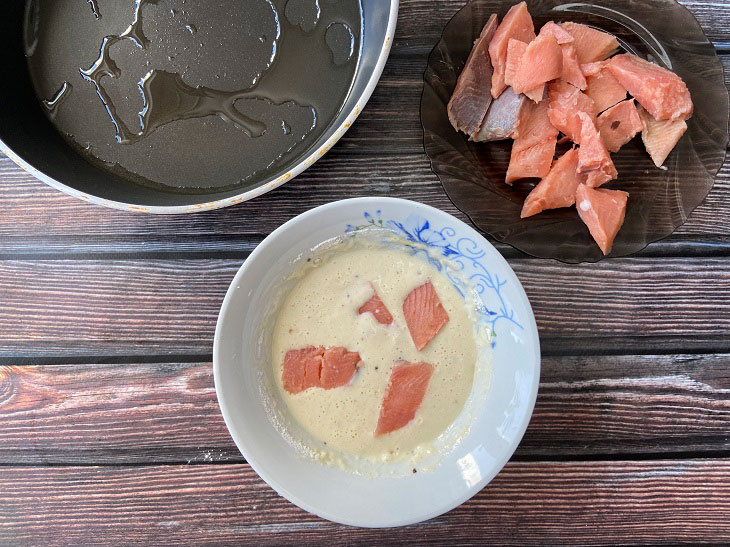 8. Pour a small amount of sunflower oil into a heated pan. Then remove the pieces from the batter and place for frying. Frying should be carried out on each side until the color of the dough becomes golden.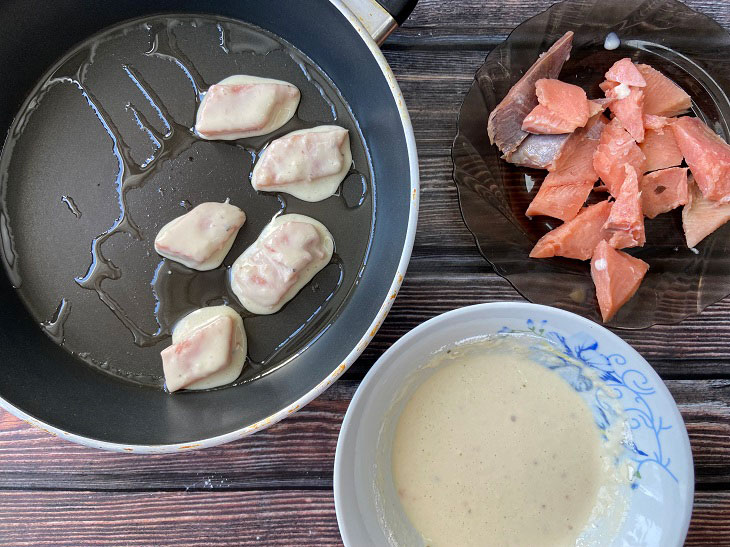 9. It is best to serve ketu in batter with a side dish of rice or spaghetti, as well as fresh tomatoes and sprigs of greens.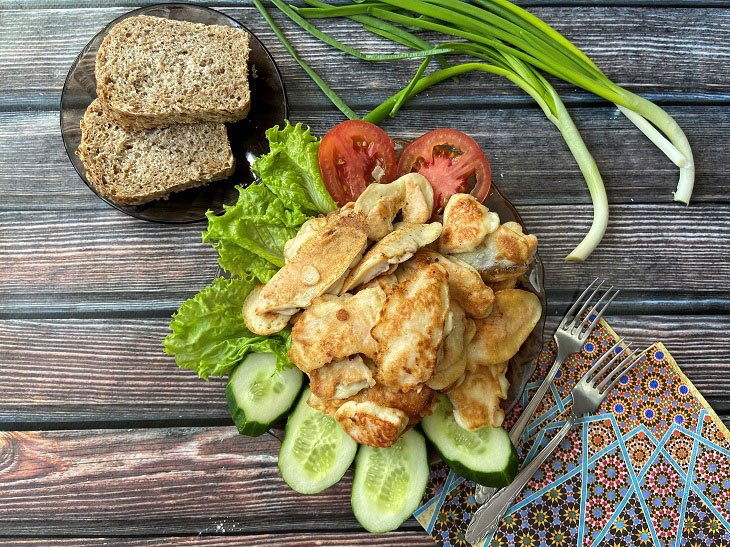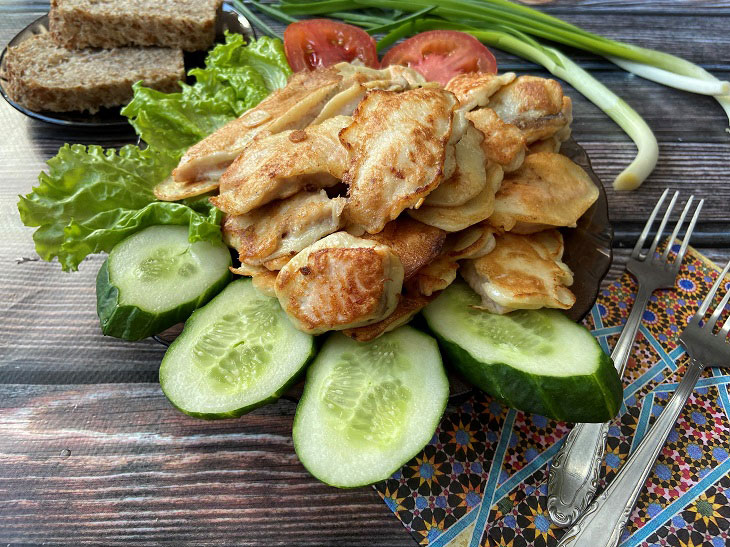 Bon appetit!