Today we will cook sweet semolina porridge with nuts and dried fruits. It can easily become a dessert for your family in the morning. A feature of porridge is the addition of milk foam from milk to its composition, but you can bypass this step for someone who does not like this product. Take some time to this dish and cook delicious porridge.
Ingredients:
Cow 's milk – 400 ml.
Milk for foam – 400 ml.
Semolina – 130 g.
Salt – a pinch.
Sugar – up to 100 g.
Honey – as needed.
Nuts (mixture) – to taste.
Dried fruits (mixture) – to taste.
Chocolate – optional.
Butter – up to 100 g.
Chicken egg – 1-2 pcs.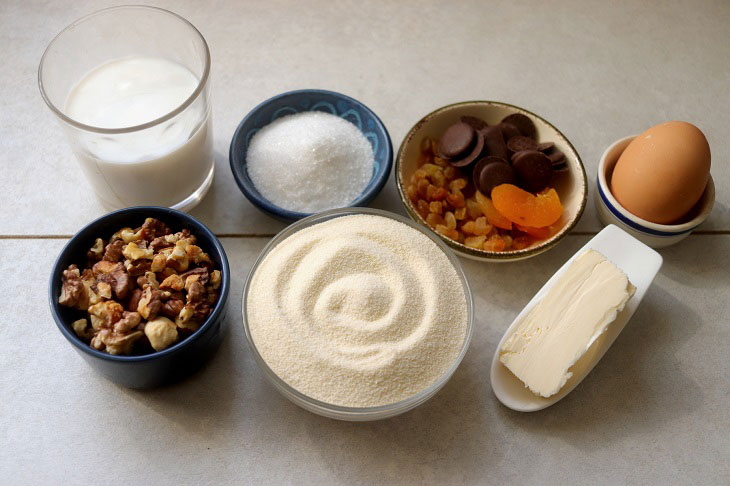 How to cook:
1. To prepare the main porridge, you will need semolina and milk. You can take baked milk or regular milk.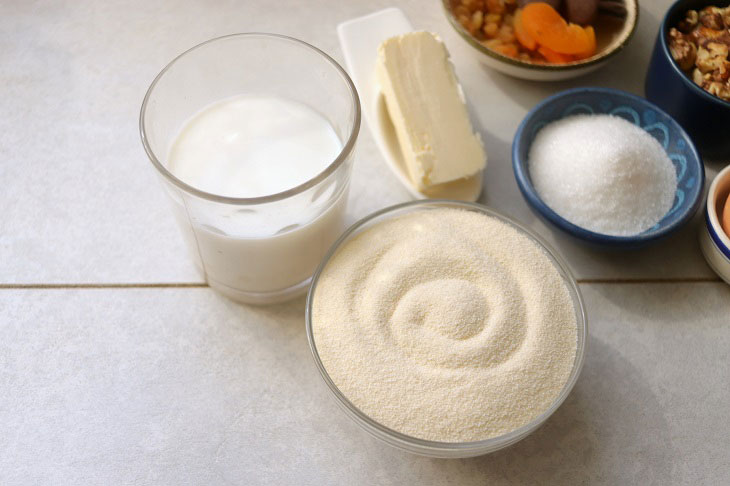 2. Make foam in advance or in parallel with porridge. The milk will begin to heat up on the stove and a film will form on the surface of the milk – this is the foam that is necessary for porridge. To make the foam brown, I recommend pouring the milk into a heat-resistant container and doing this process in the oven at a temperature of 170 degrees. This step will take you some time, but the result will please you at the end of cooking porridge.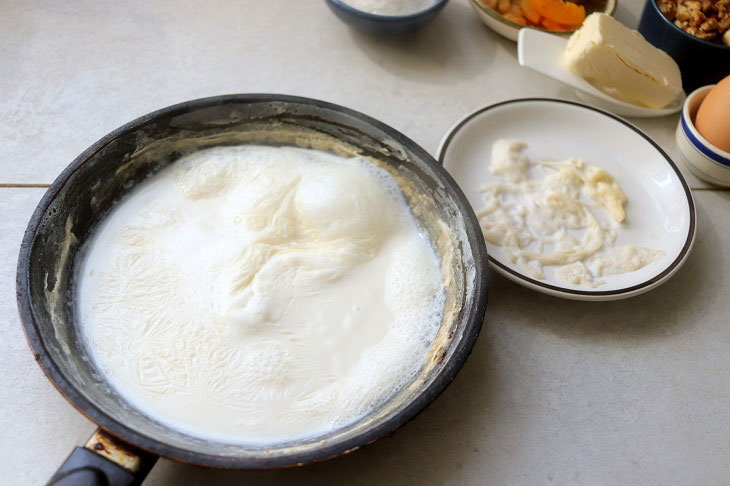 3. Put a ladle or saucepan on the fire, pour milk and pour semolina. Constantly stir the porridge with a whisk. Add a pinch of salt and sugar (up to 100 grams). Boil the porridge and remove from the stove.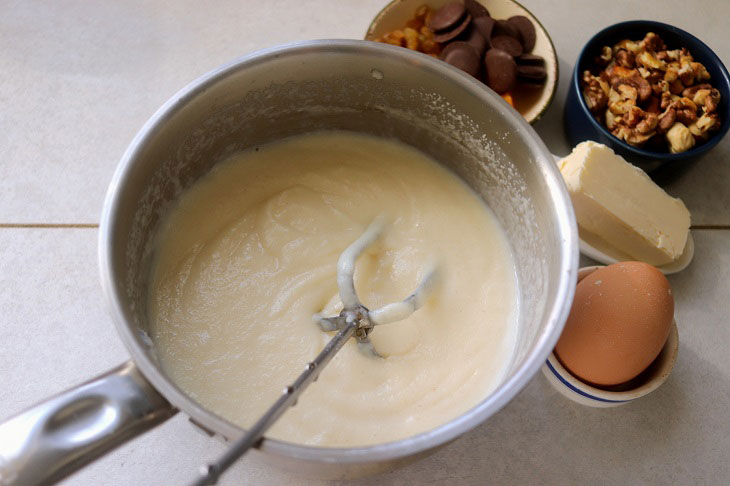 4. Introduce butter and chicken egg into warm porridge, mix with a whisk.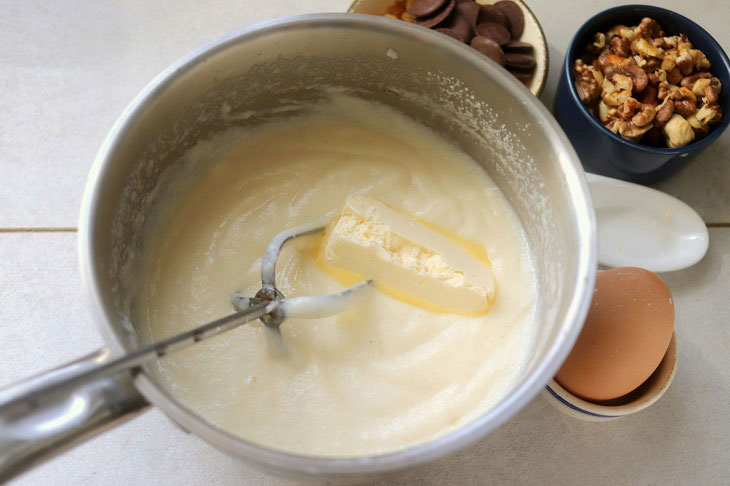 5. Prepare any dried fruits or candied fruits of your choice, cut with a knife. You can take a mixture of roasted nuts, chop with a knife. You can also add broken chocolate to this dish.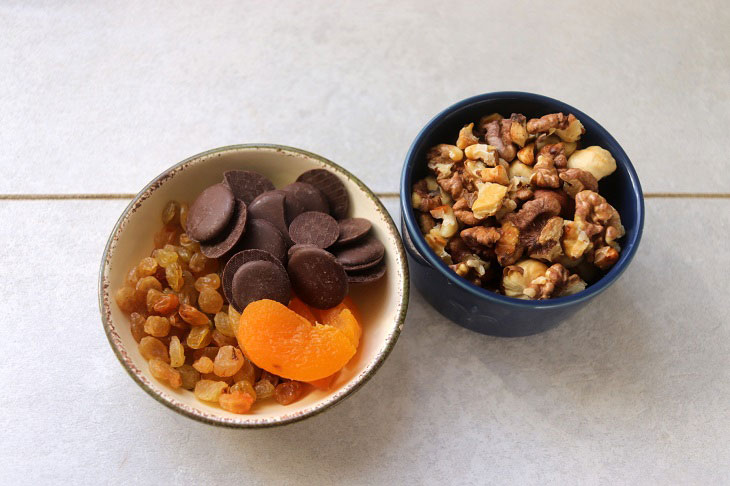 6. Pick up a small rectangular or square baking dish, grease with butter. Visually divide the porridge into two or three parts. Add part of the porridge to the mold, spread out part of the milk foam. Top with dried fruits, nuts and chocolate.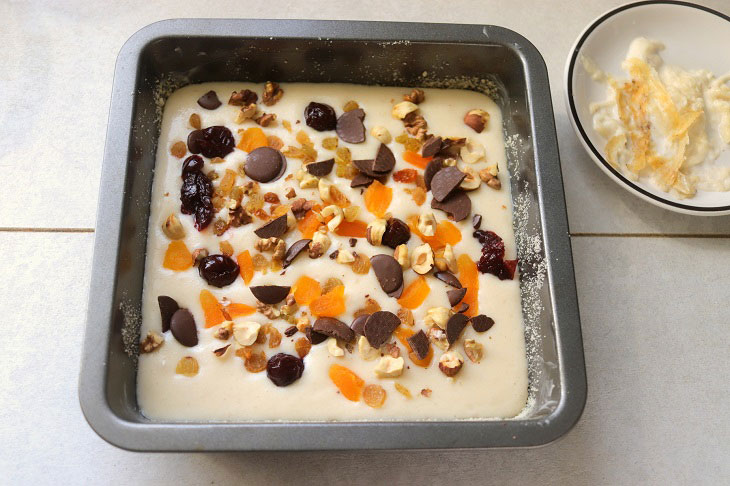 7. Add semolina again, and grease the surface with butter. Then you can add more dried fruits with nuts.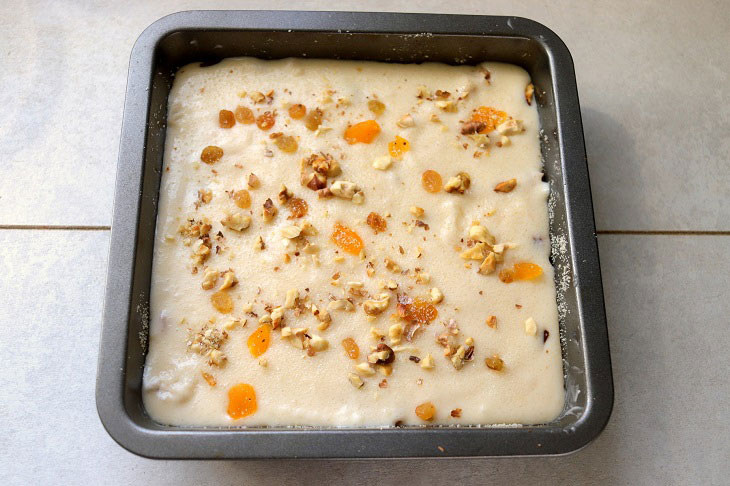 8. Bake porridge at 170 degrees for 20 minutes, until golden brown.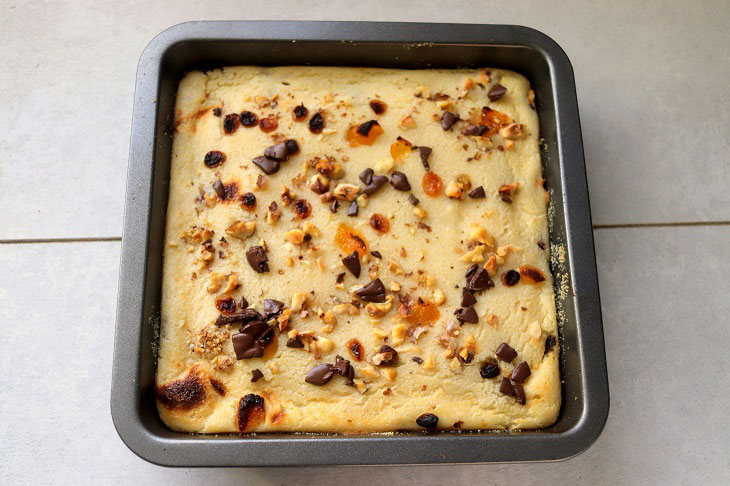 9. Ready porridge can also be sprinkled with honey. Serve this porridge warm and even cooled down on the table.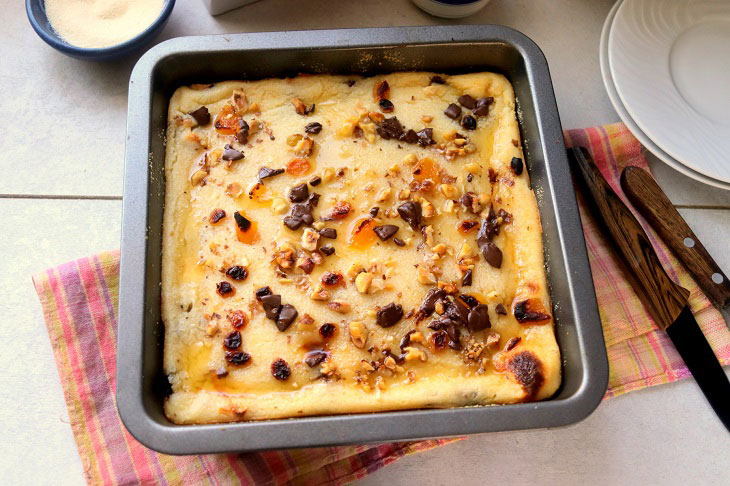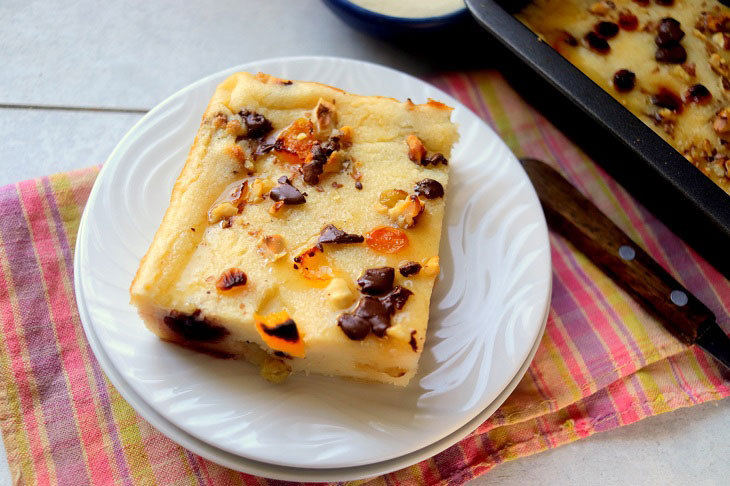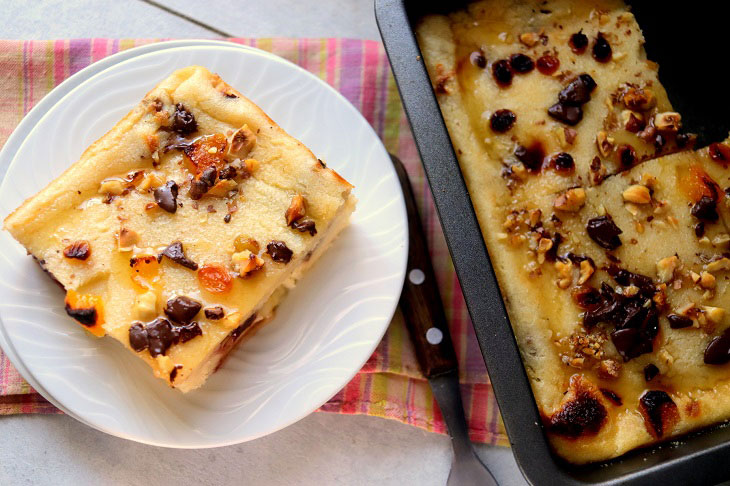 Bon appetit!