Gyuvech is a popular dish of Bulgarian, Turkish, Moldavian and Romanian cuisine, cooked in an earthenware pot (gyuvech). For the recipe, seasonal vegetables are used in arbitrary proportions. There are mandatory components – sweet peppers, tomatoes, eggplant, green beans. Guvech can be cooked in a vegetarian version or add pieces of meat, poultry. Sometimes this dish is prepared with offal or fish. Interesting and satisfying options are obtained if you include rice or potatoes in the recipe. Most often, the pot is topped with an egg mixture or sprinkled with grated cheese.
Ingredients:
Eggplant – 120 g.
Tomatoes – 150 g.
Carrots – 50 g.
Garlic – 2 g.
Onion – 50 g.
Lean pork – 160 g.
Vegetable oil – 55 ml.
Sour cream – 40 g.
Egg – 1 pc.
Sweet pepper – 110 g.
String beans – 40 g.
Hot pepper – 5 g.
Khmeli-suneli – 3 g.
Fenugreek – 2 g.
Bay leaf – 1 pc.
Tomato puree – 50 ml.
Salt, pepper – to taste.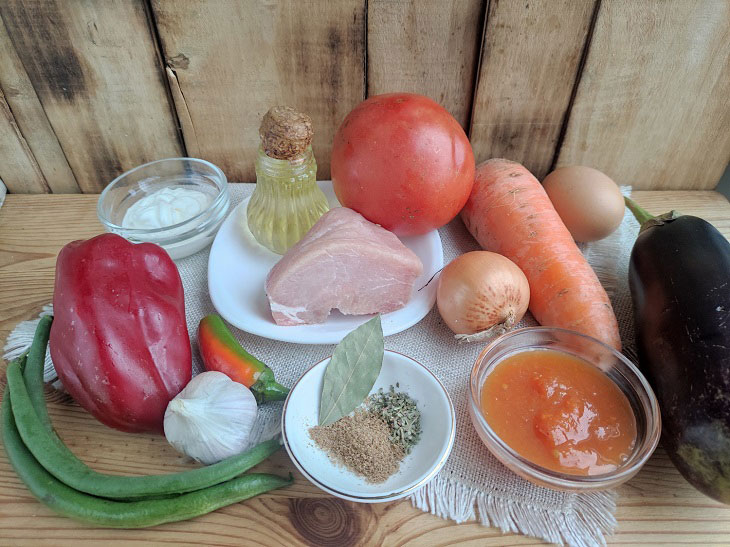 How to cook:
1. Cut eggplant into small pieces, put in a bowl. Salt the vegetables and leave for 15 minutes.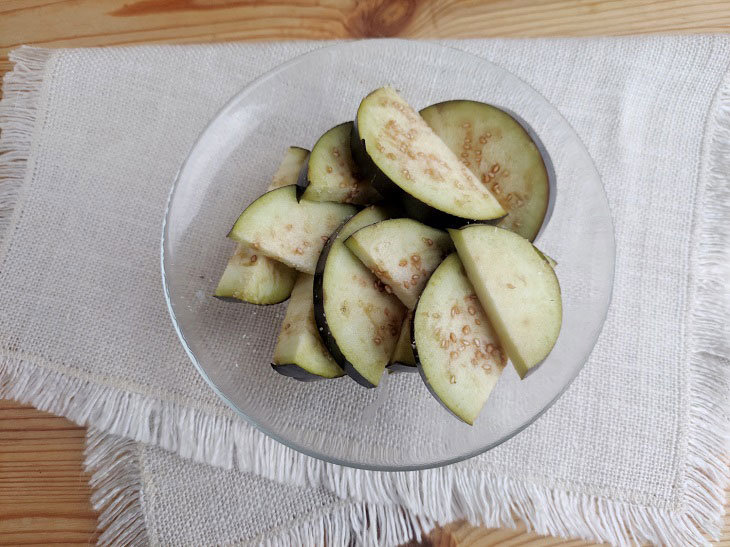 2. Clean the meat from the films, cut into small pieces. Pour vegetable oil into a pot.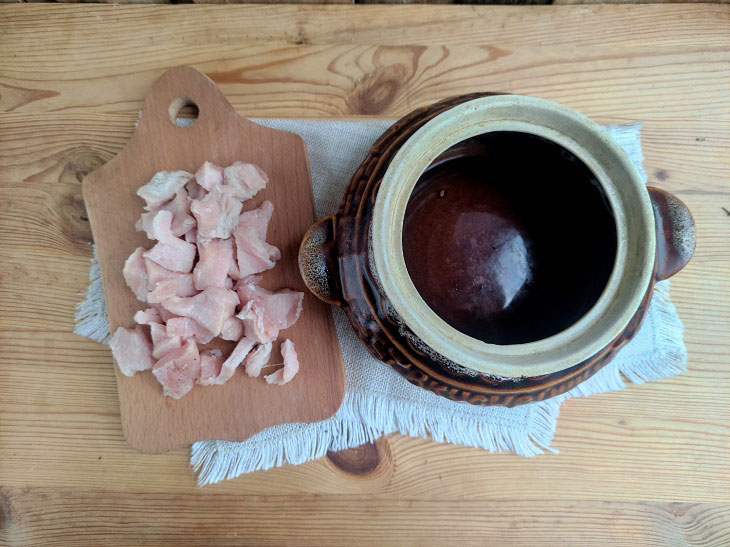 3. Put the meat layer in a pot, salt and pepper it. Cut carrots into cubes, onions into half rings.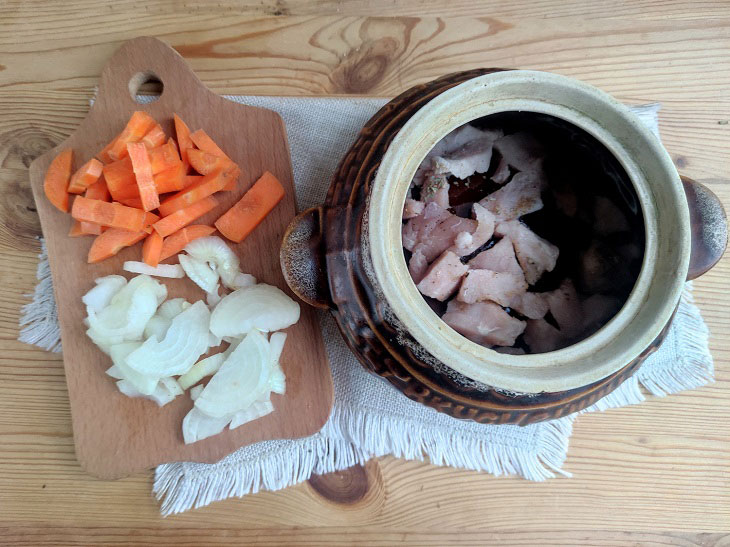 4. Put the ingredients in a pot. Lay eggplants on top of vegetables, sprinkle them with spices.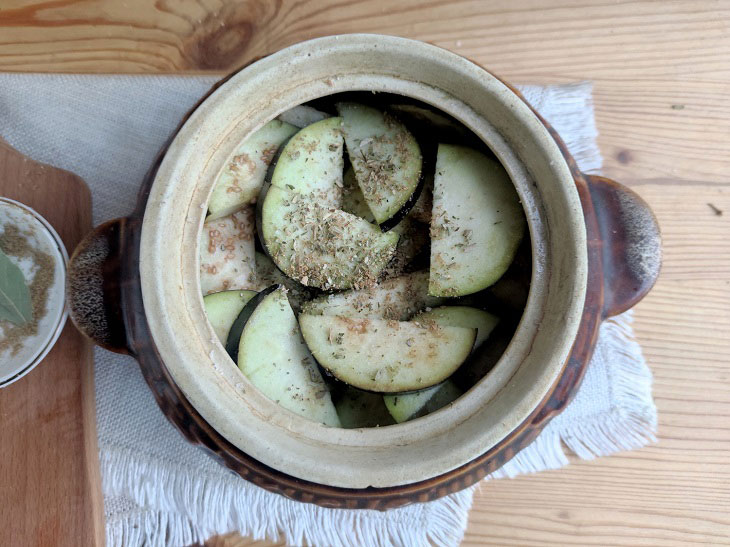 5. Add tomato puree.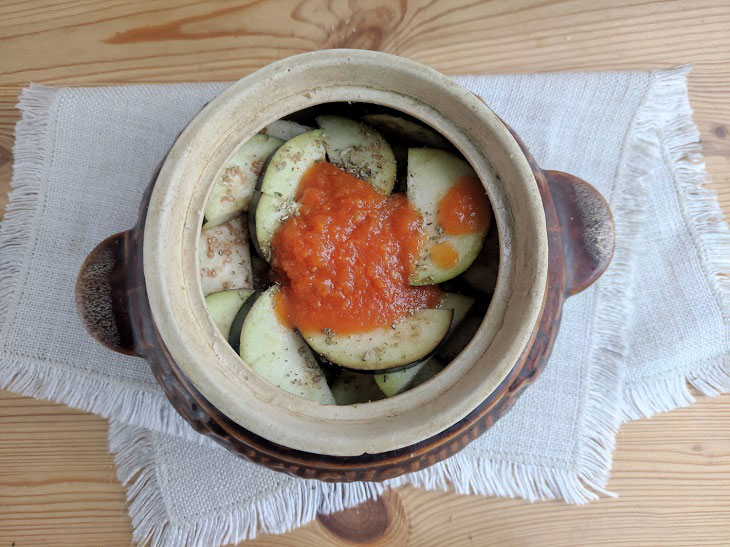 6. Chop the green beans into pieces about one and a half centimeters long, put in a pot.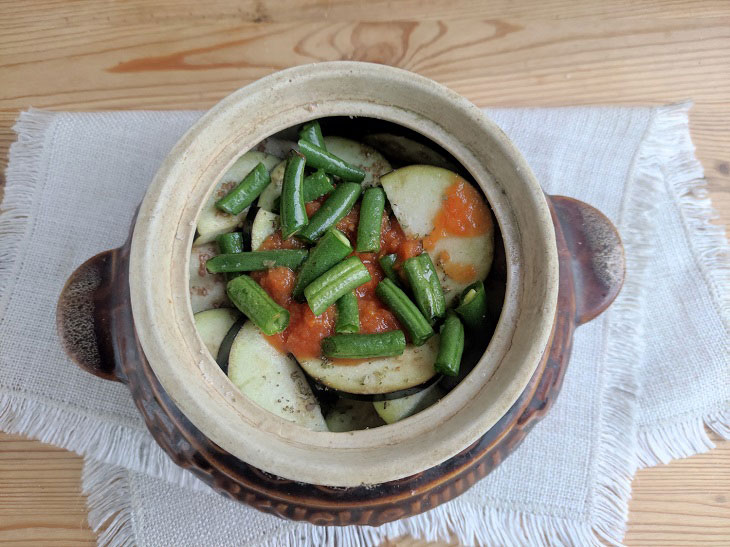 7. Add finely chopped sweet, bitter pepper.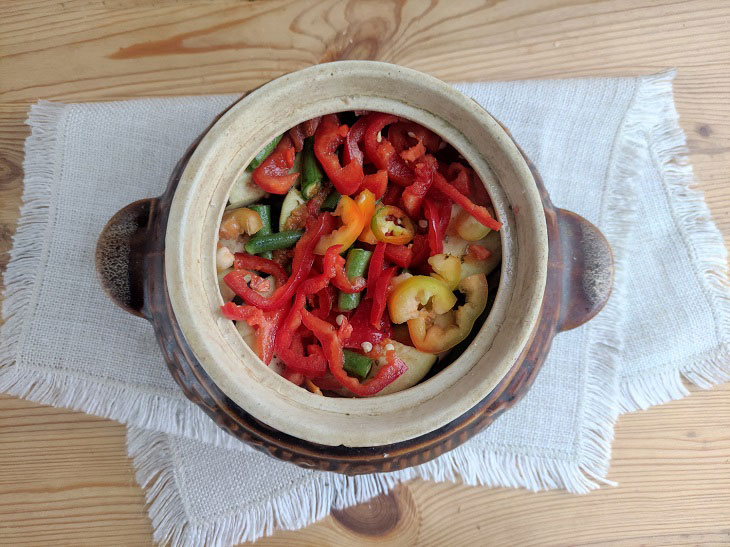 8. Add chopped tomatoes and garlic.
The contents of the pot should be filled to the top with a small slide, because during the cooking process the vegetables will settle.
Cook in the oven covered for about an hour. The cooking temperature is 200 degrees.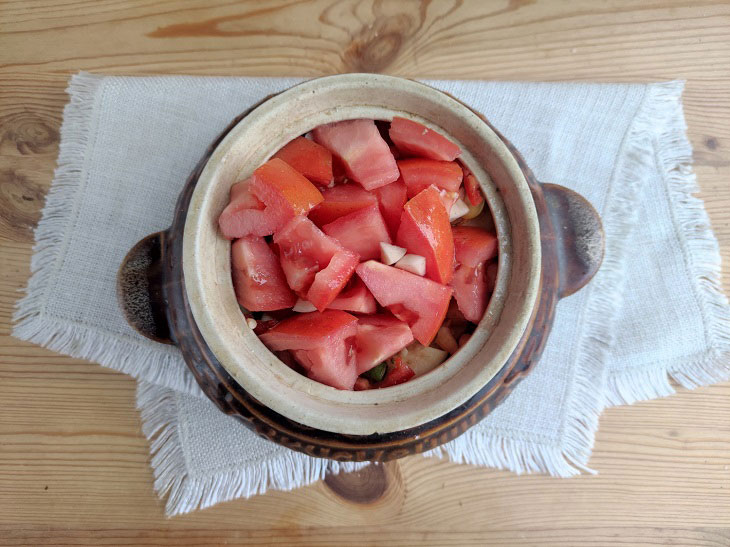 9. Take the pot out of the oven. Remove cover.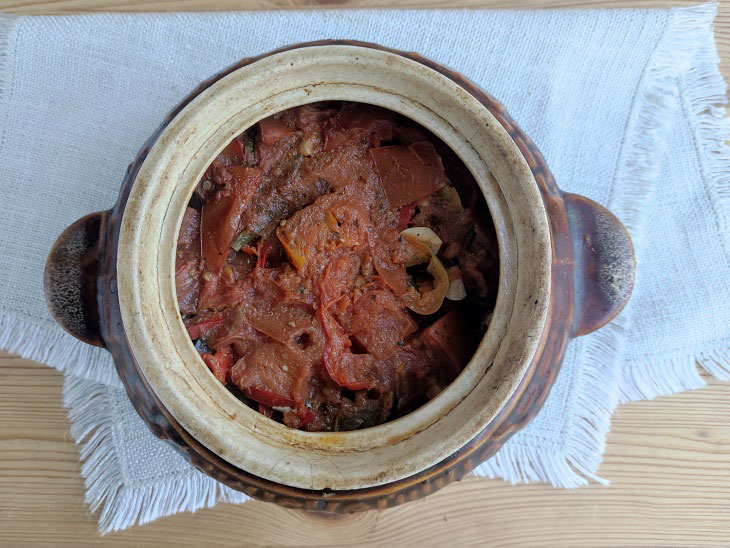 10. Whisk sour cream with eggs and salt. Pour over the dish. Cook another 20 minutes.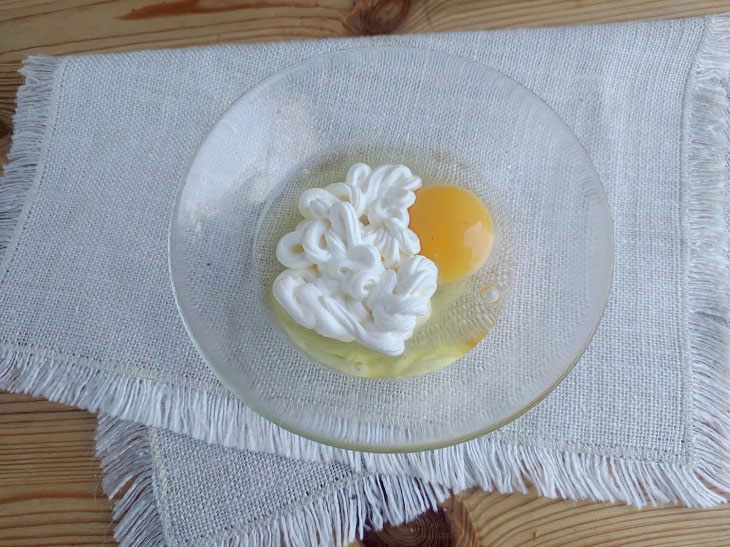 The finished dish can be served in a pot or divided into portions. The dish can be served hot or cold. You can supplement the serving with bread, hot pepper and garlic.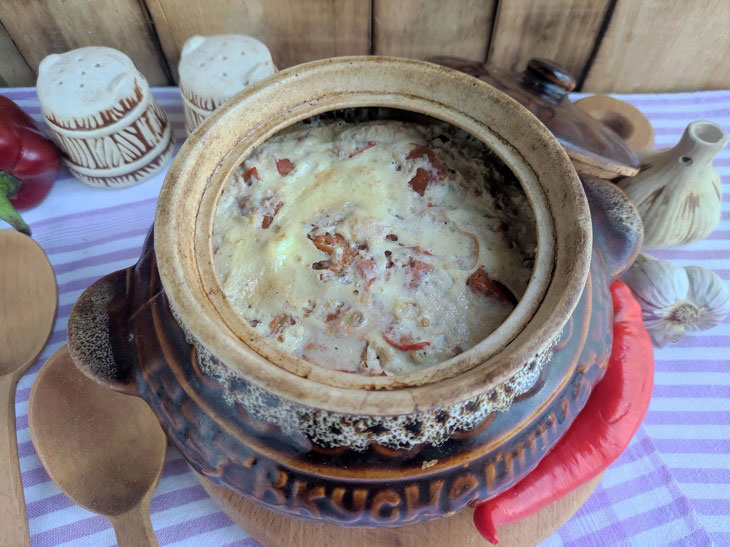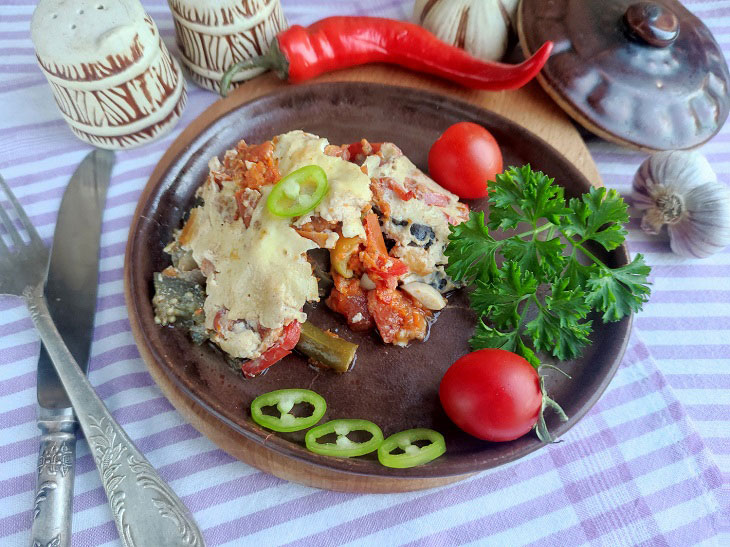 Bon appetit!