Krucheniki with prunes is a delicious meat dish of Ukrainian cuisine. First, fry the blanks in a pan until golden brown, then bake them in the oven until cooked. They are made from pork. For this, the neck or boneless loin is ideal – so to speak, meat for chops. For the filling, take prunes and cheese, meat rolls will become even tastier and more aromatic. The dish is ideal for a solemn event, your guests will appreciate it.
Ingredients:
Pork – 350-400 g.
Prunes – 80 g.
Hard cheese – 80 g.
Garlic – 2 cloves.
Vegetable oil – 2-3 tbsp. l.
Wheat flour – 2 tbsp. l.
Salt, black pepper – to taste.
Water – 160 g.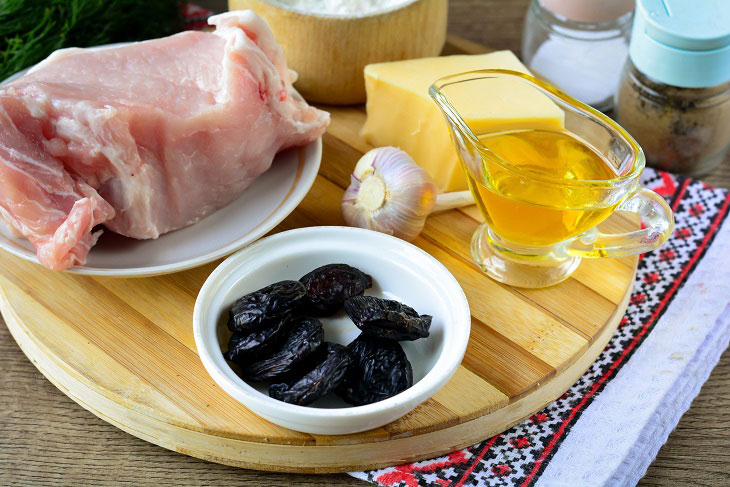 How to cook:
1. Cut the washed meat into medium-thick plates, beat with a culinary mallet to make the pieces thinner, salt and pepper to taste.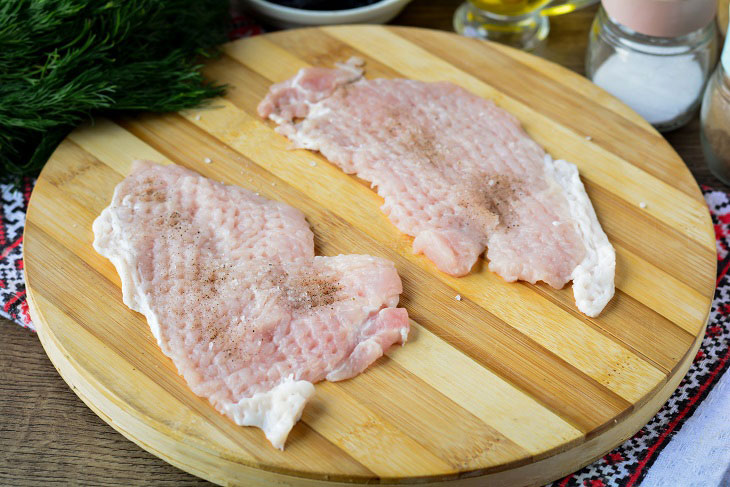 2. Squeeze the garlic through the garlic press, add a small amount to each chop. Garlic goes well with meat.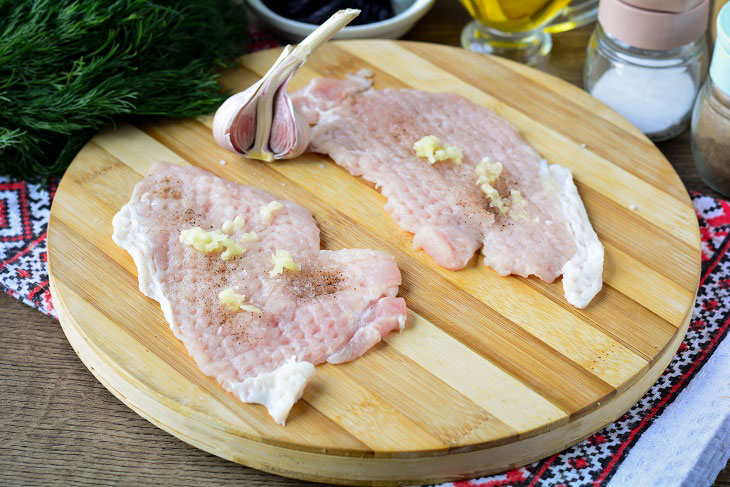 3. Cut the prunes into small pieces and lay them on the edge of each chop.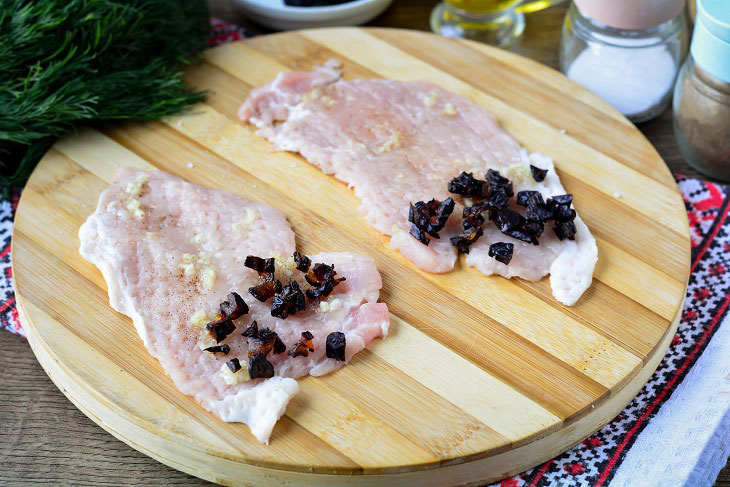 4. Add cheese strips as well. Any kind of cheese is suitable – after baking, it will melt and give the rolls an additional aroma and delicate taste.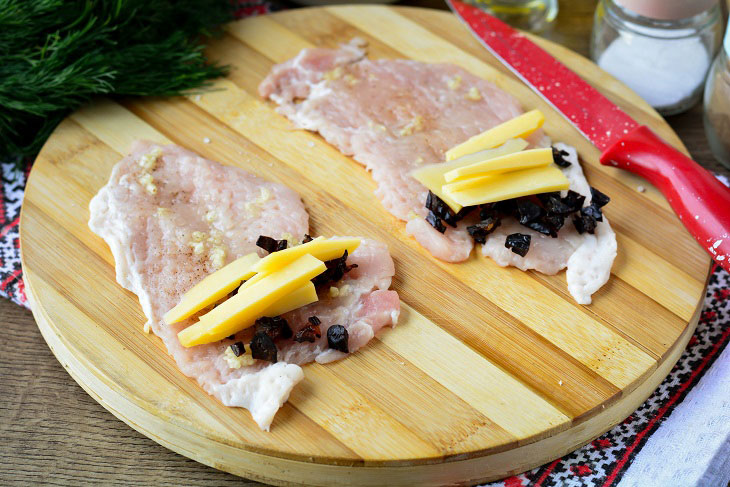 5. Roll the rolls, as the meat is well beaten, this will be easy to do.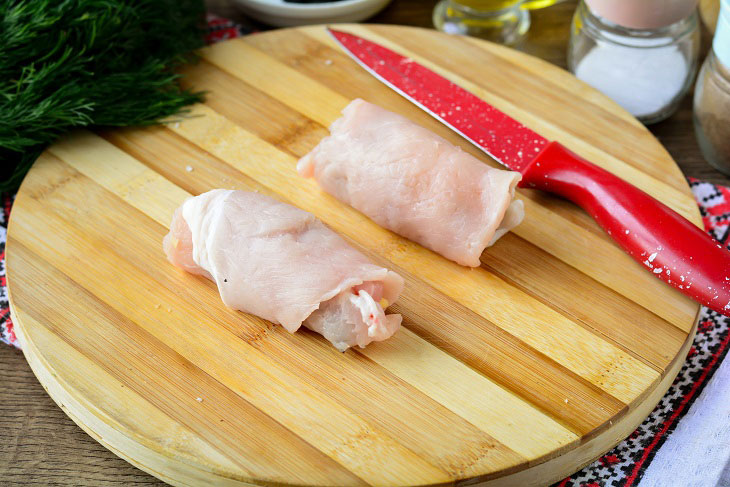 6. Bread them in flour and put them in a pan with already heated oil.
Lay out the krucheniki with the seam down – this way the meat will not unfold, and the filling will all remain inside.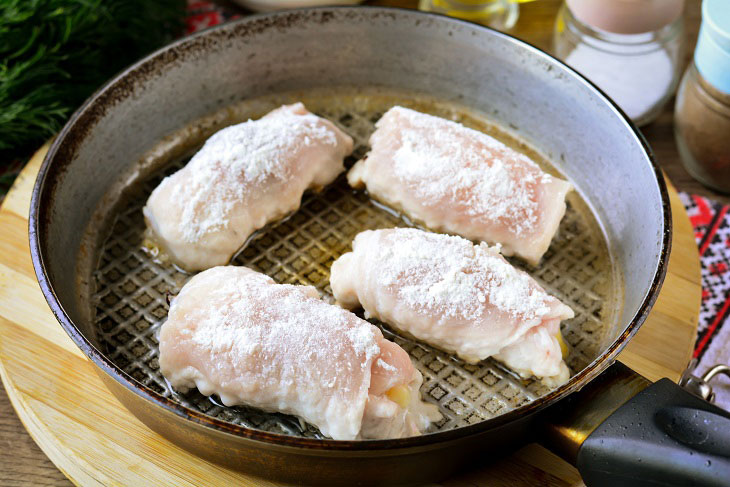 7. Fry quickly until golden brown on several sides.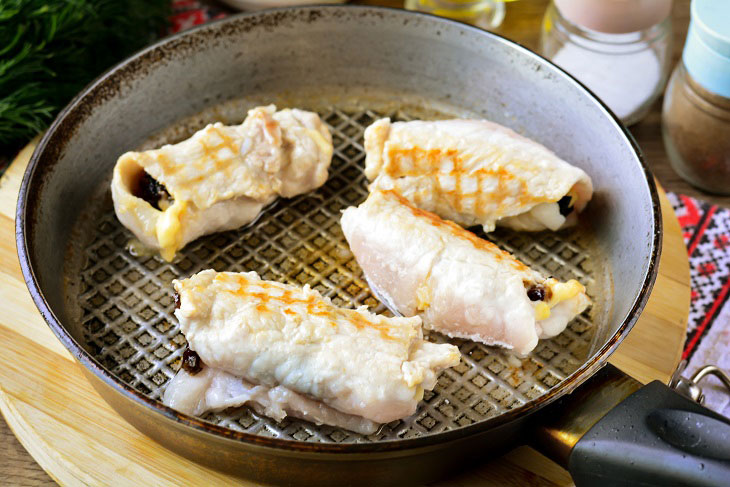 8. Transfer the fried krucheniki to a baking dish.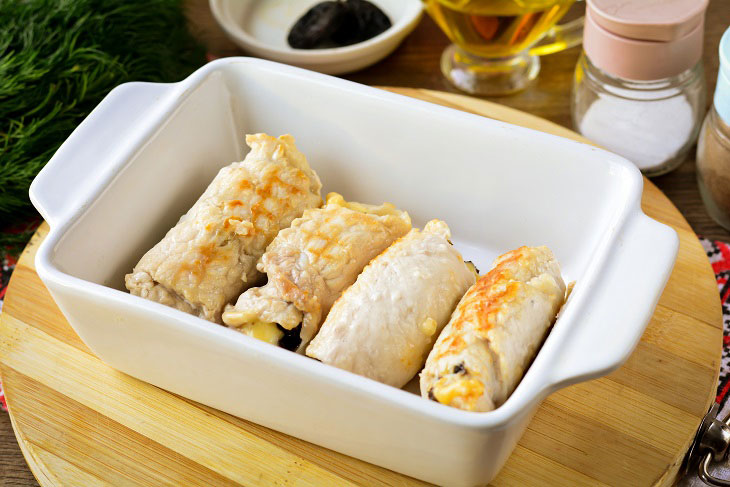 9. Pour in water, add a little salt. Bake the dish in the oven at 180C for about 35-40 minutes.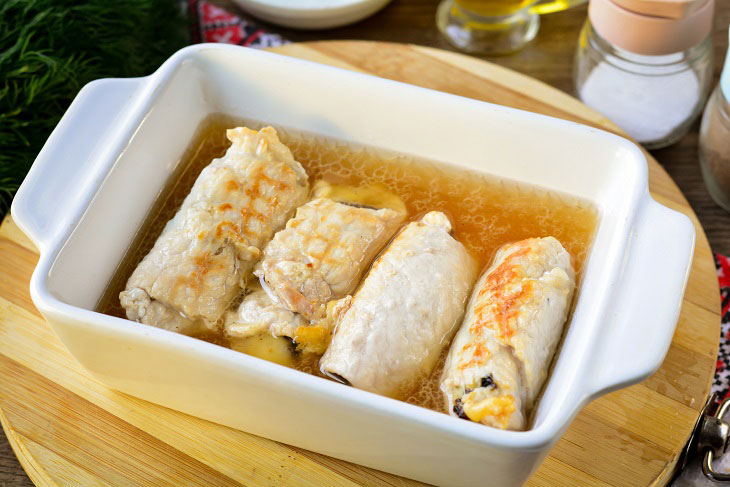 10. The meat will turn out soft and tender, juicy thanks to the liquid – a delicious sauce is formed.
Serve fragrant prunes with prunes hot to the table. Any side dish is suitable for such a meat dish – mashed potatoes, boiled spaghetti or rice.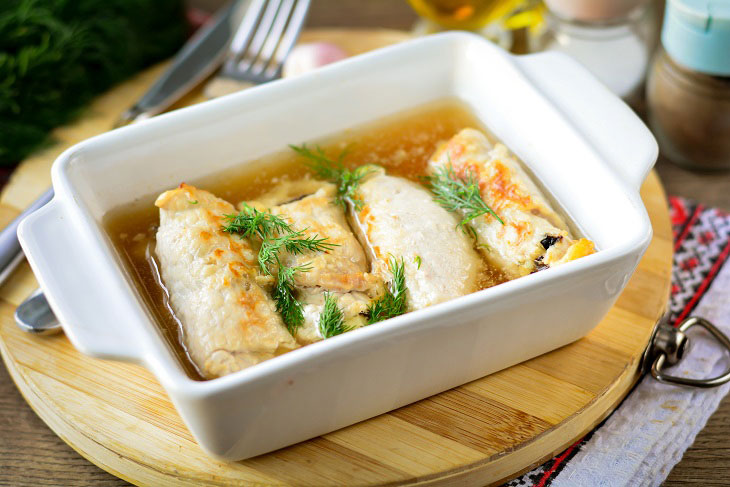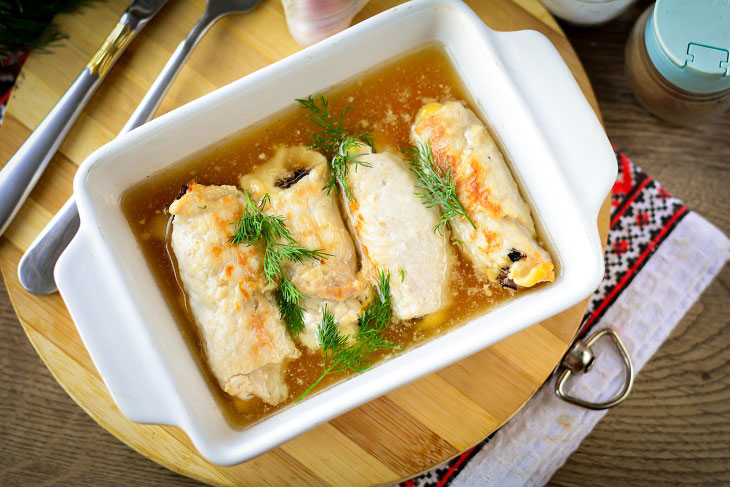 Bon appetit!