Often, dishes from childhood seem so tasty to us that they cannot be compared with anything. How our mothers and grandmothers cooked is the height of culinary art. For those who love homemade dishes, today we offer a recipe for cabbage rolls like grandmother's. A hearty and delicious lunch on your table is guaranteed. Having prepared such a dish, you will return to childhood, where it was always cozy and warm.
To prepare homemade cabbage rolls, you will need white cabbage, ground pork and beef, vegetables (onions and carrots), boiled rice and, of course, sauce. Without it, cabbage rolls will not be as tasty. For the sauce you will need sour cream and tomato paste. Cooking will take you a fair amount of time, but it's worth it!
Ingredients:
White cabbage – 800 g.
Minced pork and beef – 350 g.
Rice round – 100 g.
Carrots – 80 g.
Onion – 80 g.
Sour cream – 80 g.
Tomato paste – 80 g.
Water – 400 g.
Vegetable oil – 2 tbsp. l.
Salt, black pepper – to taste.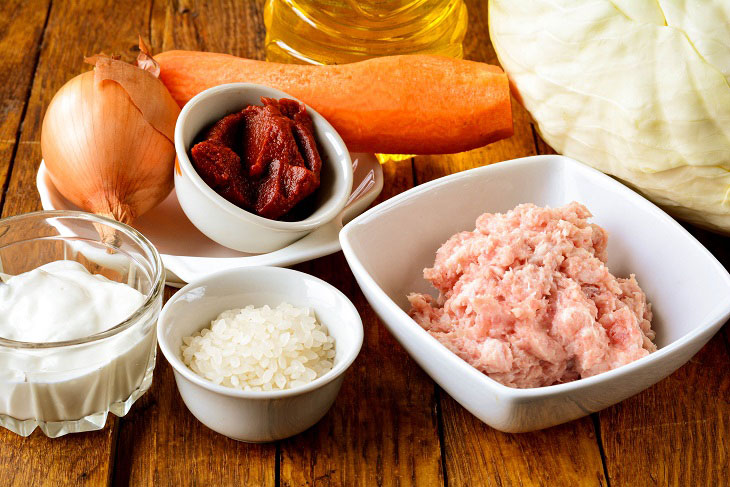 Cooking:
1. Boil water in a deep saucepan, salt it and carefully lower the head of cabbage there. Boil the cabbage for 5-7 minutes, then begin to separate the top leaves. After removing a few soft sheets from the cabbage, boil the head for another 3-4 minutes, then gradually remove the other sheets.
Stuffed cabbage requires large leaves. When a small head of cabbage remains in the pan, the leaves will no longer be needed, it will be difficult to wrap cabbage rolls in them. Cool the boiled cabbage leaves.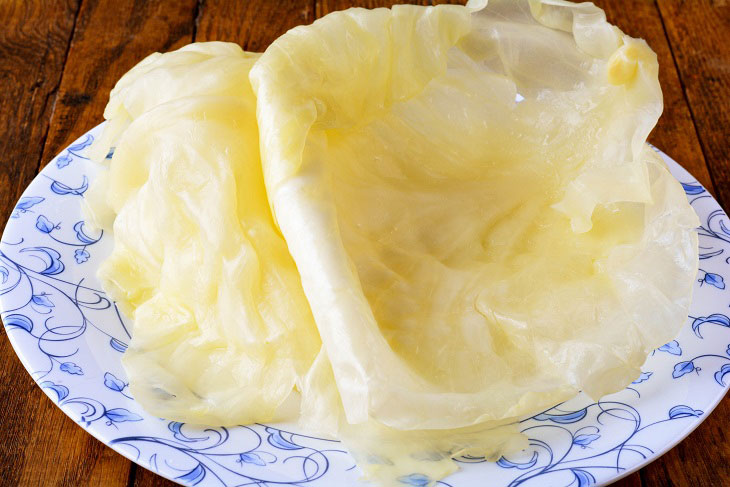 2. Cut the onion into cubes, and it is better to grate the carrots. Vegetables will be used for the stuffing.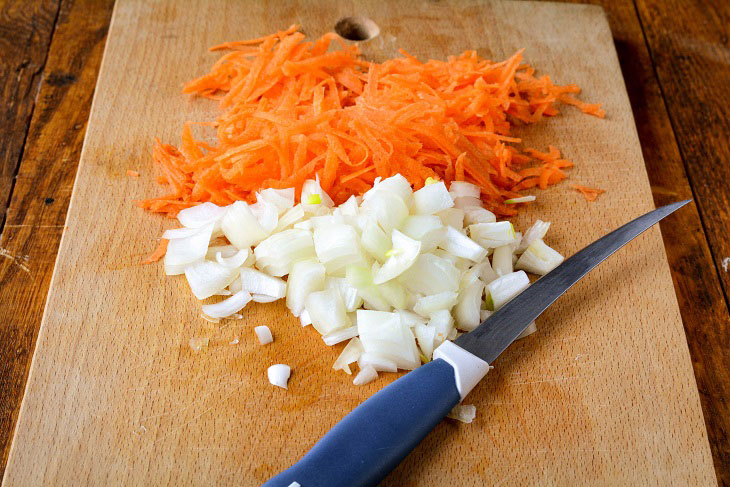 3. Fry the onion and carrots in vegetable oil, sauté until soft for 3-4 minutes on a slightly lower than medium heat so that the vegetables do not burn. Cool vegetables after sautéing.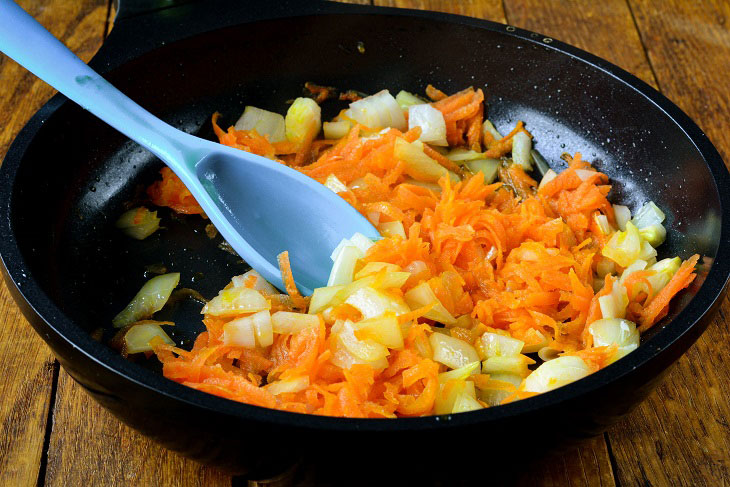 4. Mix minced meat and cooled vegetable fry in a container.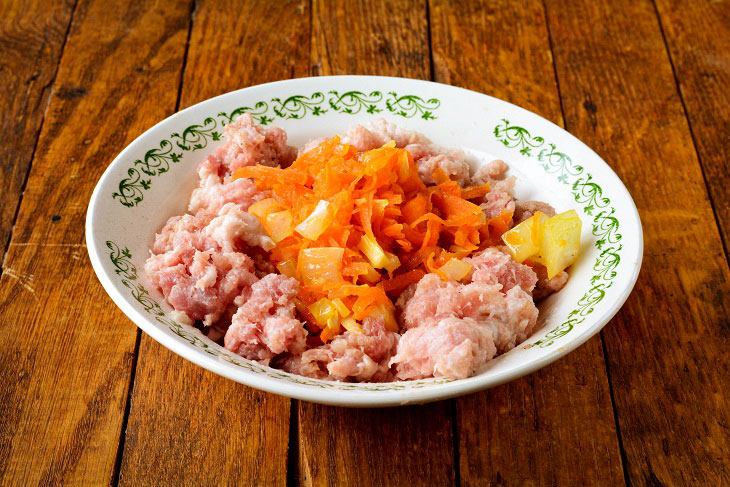 5. Boil round rice in advance until half cooked in salted water, drain the liquid, and cool the rice. Add rice to mince. Salt and pepper the filling, mix until smooth.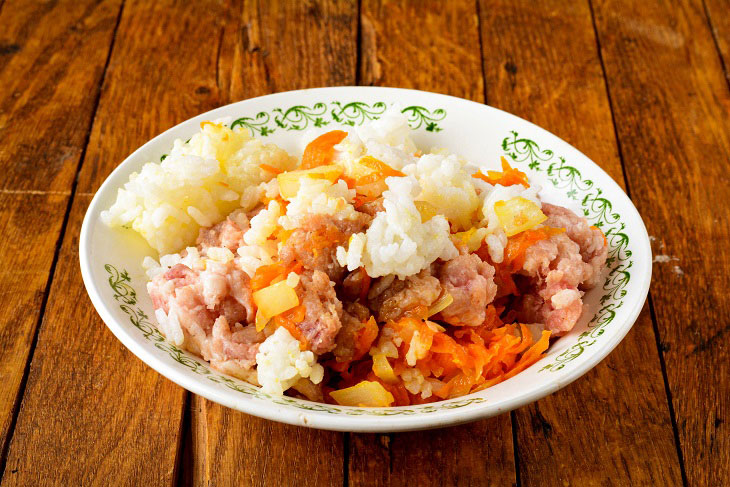 6. Cut off the thick part at the base of the cabbage leaf, lay out 1-1.5 tbsp. l. meat filling.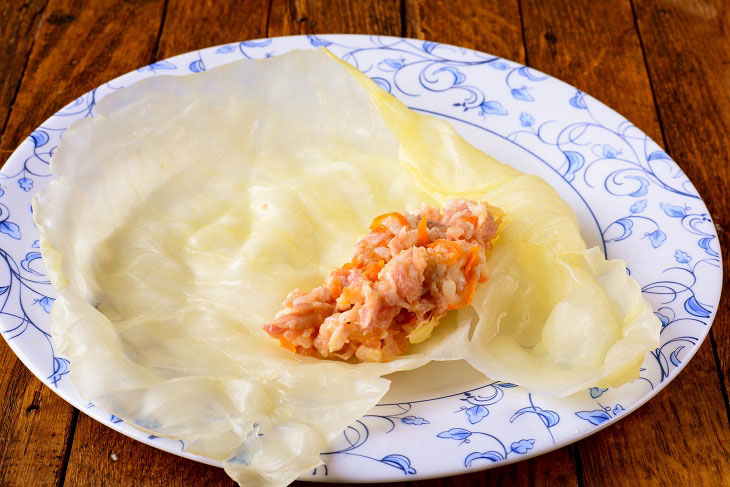 7. Roll the cabbage rolls, turning the edges inward.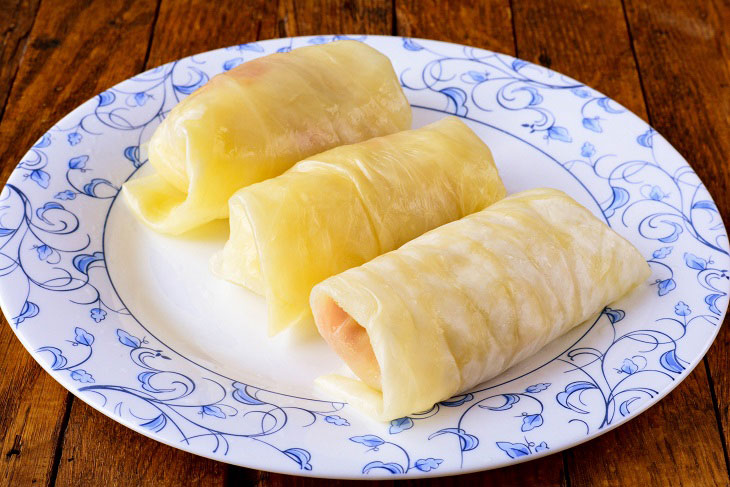 8. Fold the cabbage rolls in a saucepan, pour them with a sauce of tomato paste, sour cream and water. The sauce can be lightly salted. Simmer for 30-35 minutes over low heat. During this time, both minced meat and rice will be fully cooked.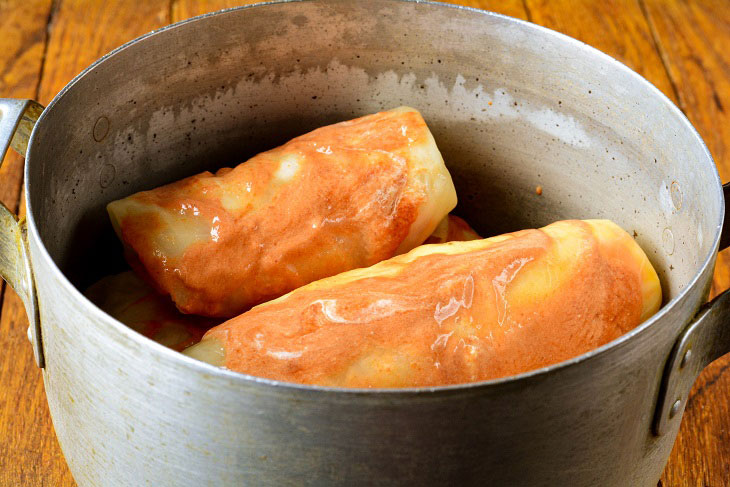 Serve the cabbage rolls hot with a delicious tomato-sour cream sauce.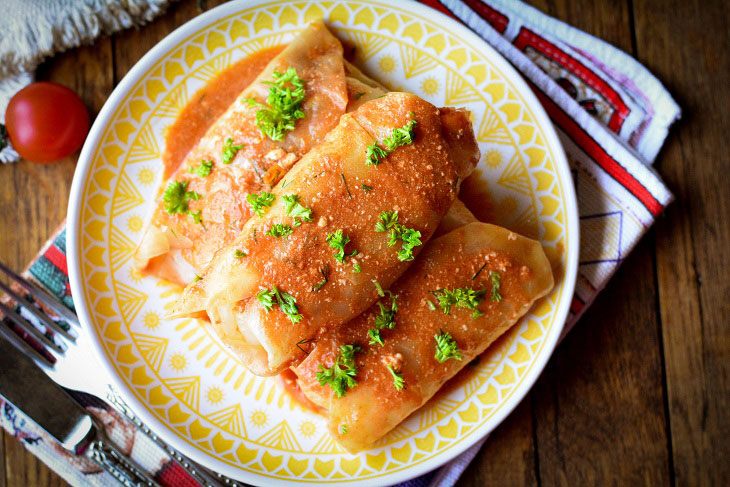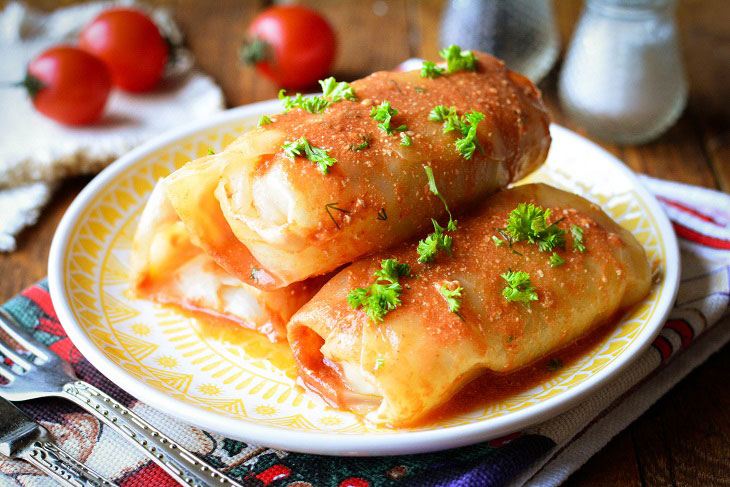 Enjoy your meal!