The protracted New Year's Christmas holidays do not always end in fun. A little overdone with alcohol and a morning hangover is guaranteed. In order to remove this unpleasant state, we advise you to prepare a hangover soup based on strong beef broth.
The soup does not cook quickly, so it is best to cook it the day before. You can pre-cook the broth and fill it before use. For the recipe, you will need the pulp of veal or lean beef and a small piece with a b1. We took the neck and ribs.
For a rich taste, the recipe uses brine from pickles, cabbage or garlic marinade. Vegetables are added to the soup, which will speed up digestion processes in the body and relieve alcohol syndrome. Use onions and any kind of fresh cabbage.
Pay special attention to the selection of spices and hot ingredients. Be sure to need red hot peppers and pickled garlic. For flavor, add greens to your plate when serving.
Ingredients:
Celery stalk – 140 g.
Beef neck – 400 g.
Beef ribs – 100 g.
Cucumber pickle – 200 ml.
Pickled garlic – 75 g.
Onion – 200 g.
Cabbage – 80 g.
Bulgarian pepper – 100 g.
Greens – 10 g.
Carrot – 20 g.
Bay leaf – 2 pcs.
A mixture of peppercorns – 2 g.
Hot pepper flakes – 1.5 g.
Salt, pepper – to taste.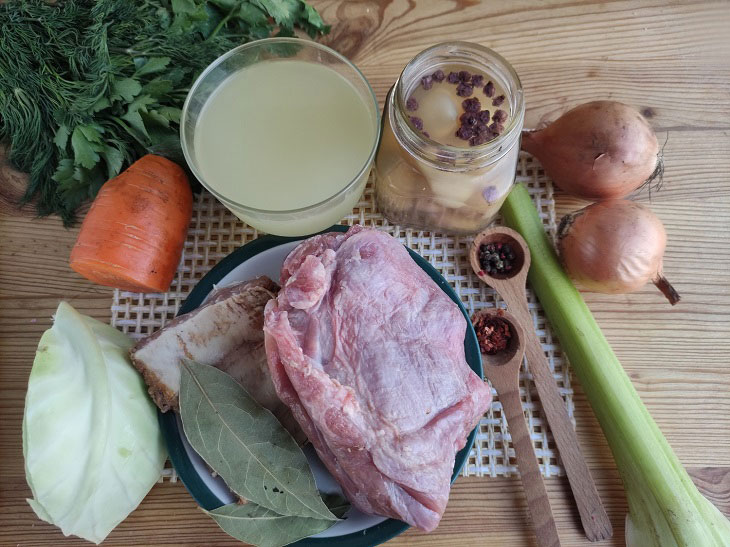 How to cook:
1. Wash the beef pulp and ribs, put in a soup pot, add carrots and onions. Pour the contents with water (2 l) and cook for one and a half hours until the meat is soft.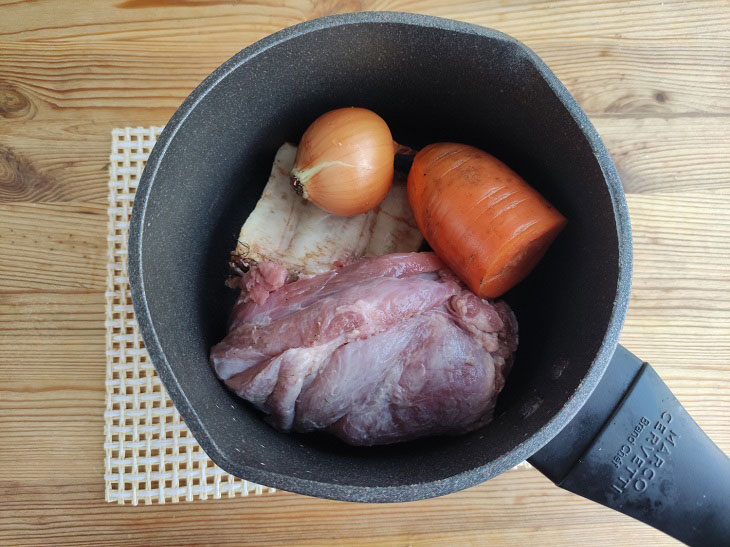 2. Pour the broth into an auxiliary saucepan. Meat cut into small pieces.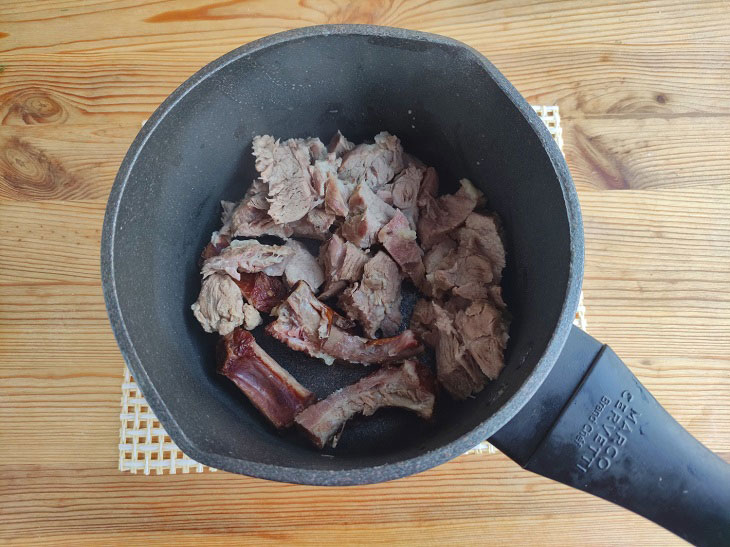 3. Add minced onion.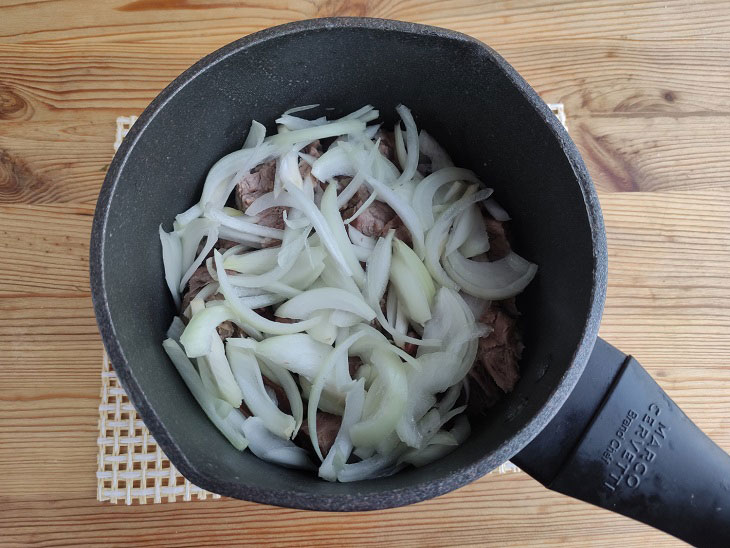 4. Pour in the strained stock and simmer the soup for 5 minutes.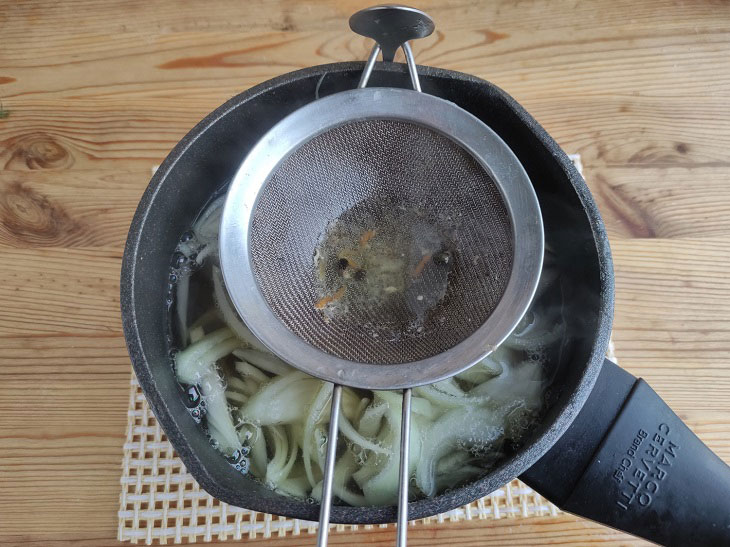 5. Add brine.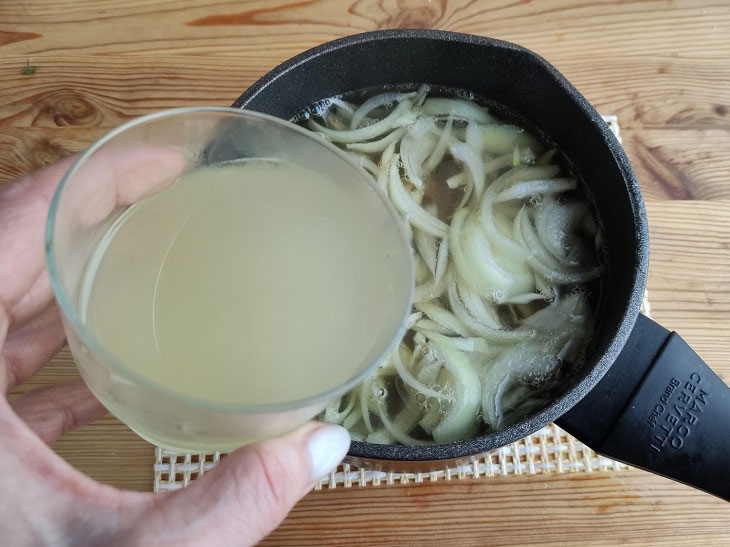 6. Peeled sweet pepper and celery stalk cut into small cubes. Shred the cabbage with a shredder. Put the pepper and celery in the soup and simmer for 10 minutes.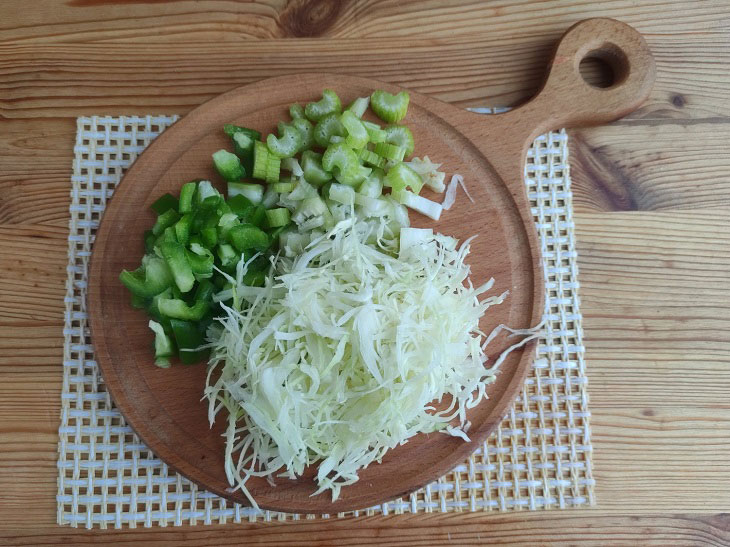 7. Add peppers, parsley. Salt and add some black pepper.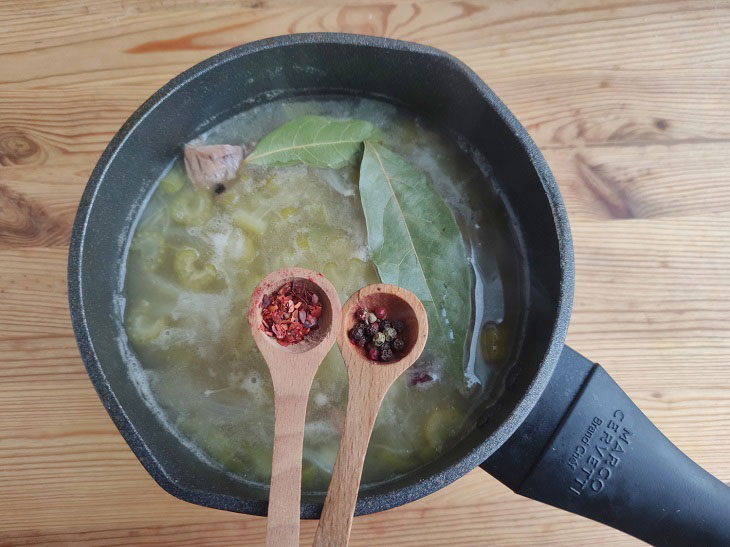 8. Add cabbage, cook for about 15 more minutes.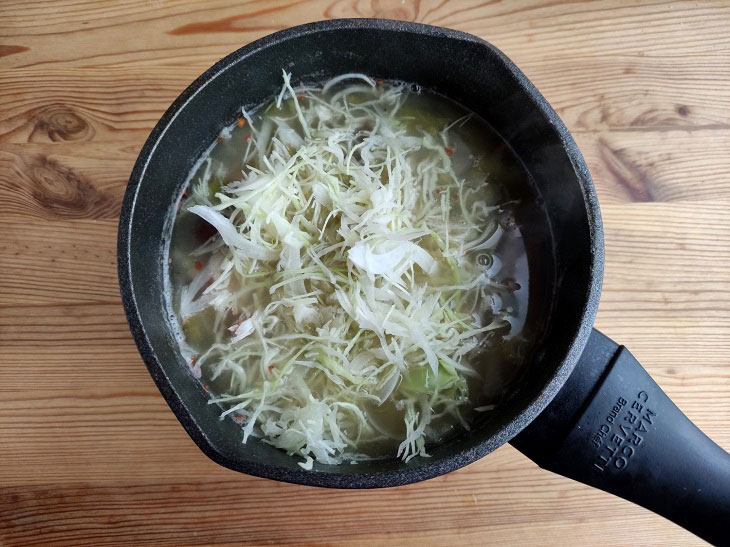 9. Put the pieces of meat, thinly sliced ​​pickled garlic and chopped greens on a serving plate. Pour hot soup, sprinkle with paprika, serve.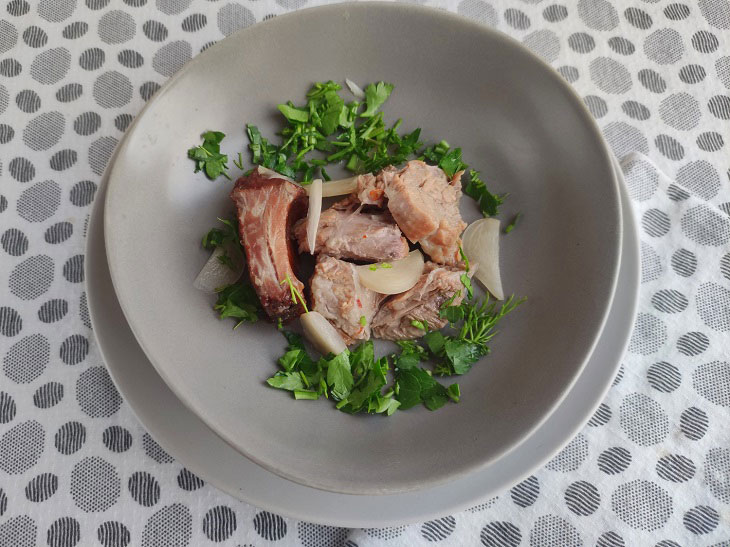 A thick, rich, mouth-watering soup will surely please your loved ones.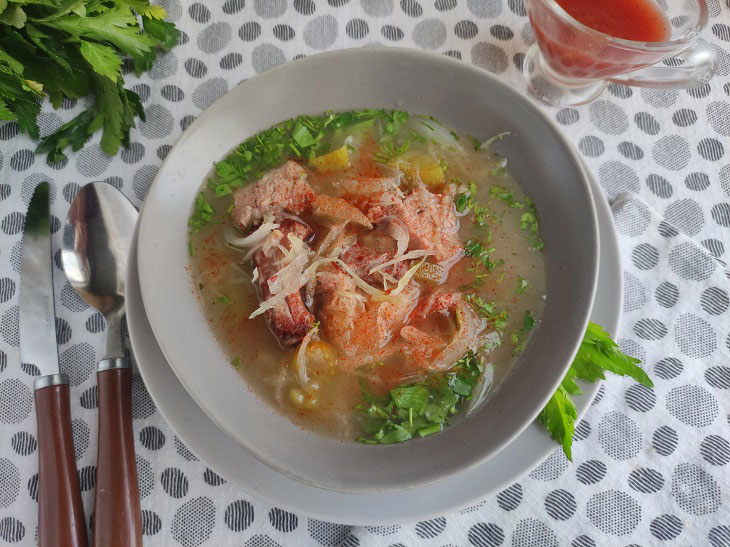 Bon appetit!