The simplest salad of herring and vegetables can be served in such a way that it will surprise and please all guests. Instead of the usual serving, we will make a portion: we will form cute "nests" and fill them with pieces of herring and pickled onion. The original design will immediately attract attention – the appetizer will turn out bright, festive, very spectacular.
Well, the taste remains as harmonious and rich as in the classic recipe for herring under a fur coat. So that the vegetable mass does not turn out to be watery, the chopped beets should be slightly squeezed out, and mayonnaise should be used thick, with a high percentage of fat content.
Ingredients:
Salted herring – 1 fillet.
Beets – 200 g.
Potatoes – 3-4 tubers.
Egg – 1 pc.
Carrot – 1 pc.
Onion – 1 head.
Mayonnaise thick – 3 tbsp. l.
Vinegar 9% strength – 1 tbsp. l.
Salt – to taste.
Ground black pepper – 2 pinches.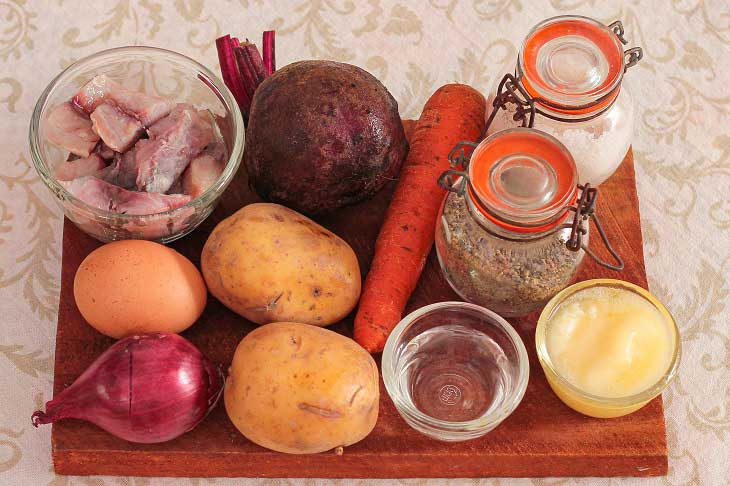 How to cook:
1. To save time, boil all the vegetables the day before. Cook potatoes in their skins or put peeled tubers in boiling water, salt and bring to readiness. We steam carrots and beets – so the vegetables do not lose their color and do not take on water during cooking. Boil the eggs for ten minutes, hard boiled. We cool everything.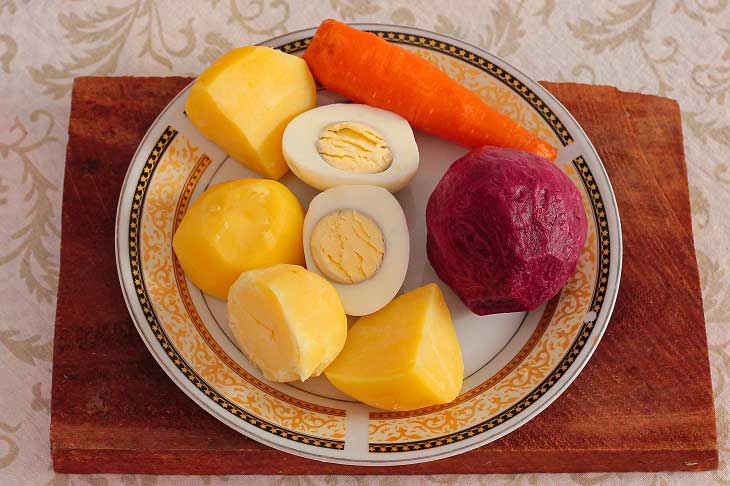 2. Grind the potatoes with not very thin chips, using a grater with large holes.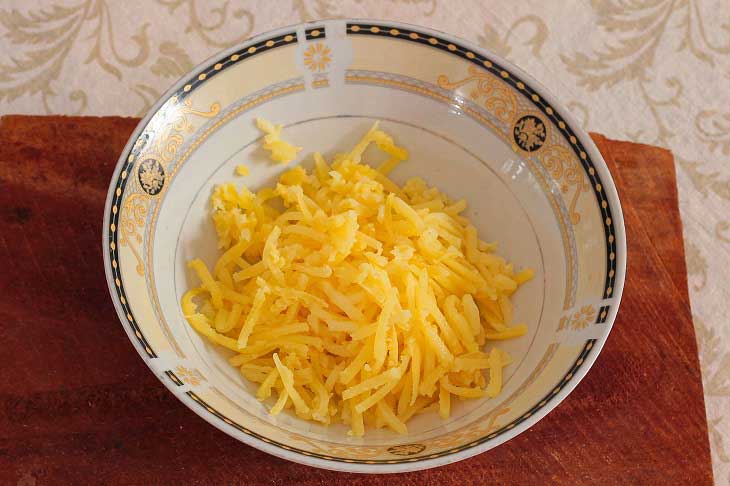 3. We rub carrots with the same shavings. Three egg white through a fine grater, knead the yolk with a fork.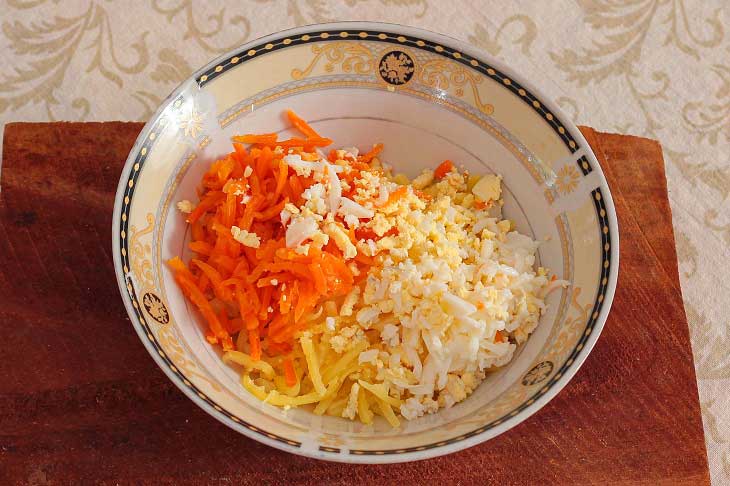 4. Rub the beets through a coarse grater. Be sure to squeeze out the juice (do not pour the juice, it can come in handy).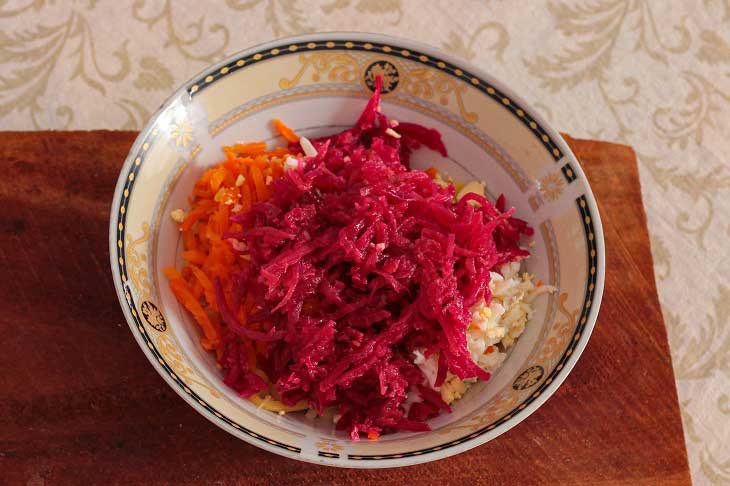 5. Fill the cut with thick homemade mayonnaise. Stir and leave for 20 minutes, wait until the beets turn all the products pinkish. If there is no time to wait, add a little beetroot juice to the mayonnaise and dress the salad with this sauce. Salt to taste, pepper.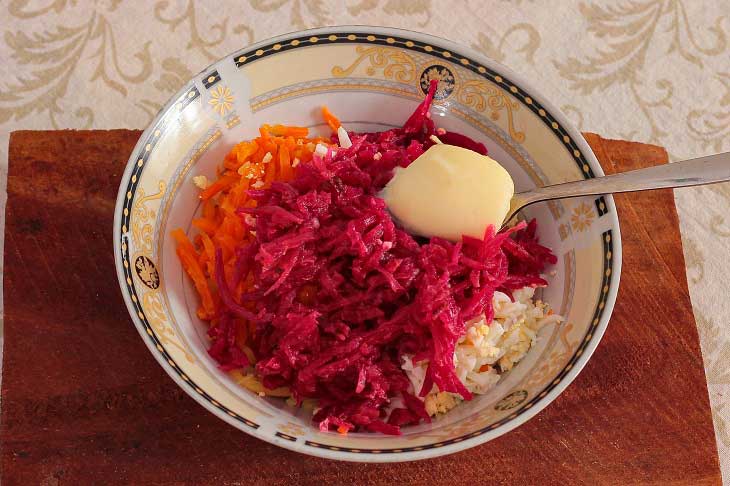 6. While the salad is infused, cut the herring into small pieces, choosing all the small bones.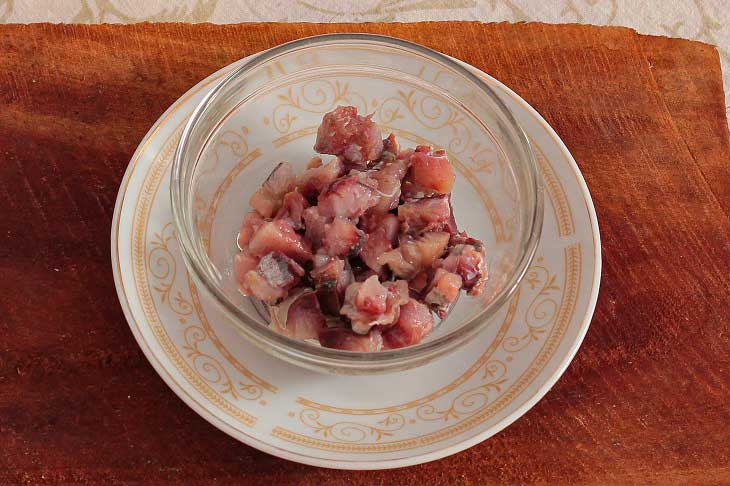 7. Cut the onion into smaller cubes or short strips. We pour out to the herring.
You can pre-marinate the onion in vinegar or sprinkle the onion and saddle with vinegar.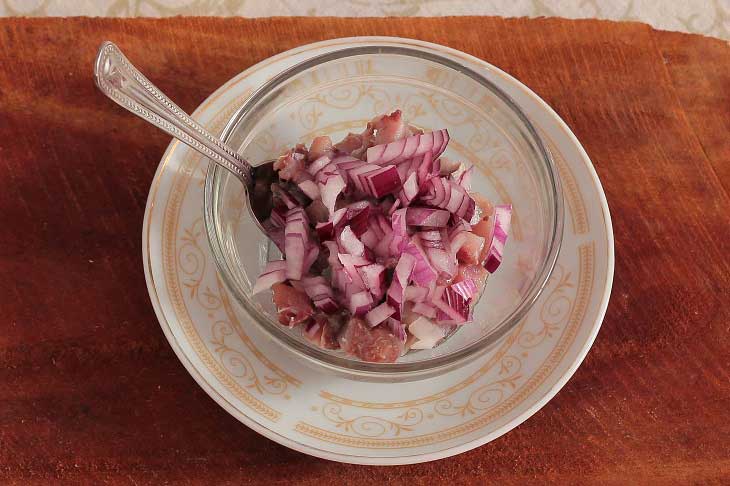 8. We collect a teaspoon with a slide of the prepared mixture, form a ball. We give a recess in the middle, trim the edges.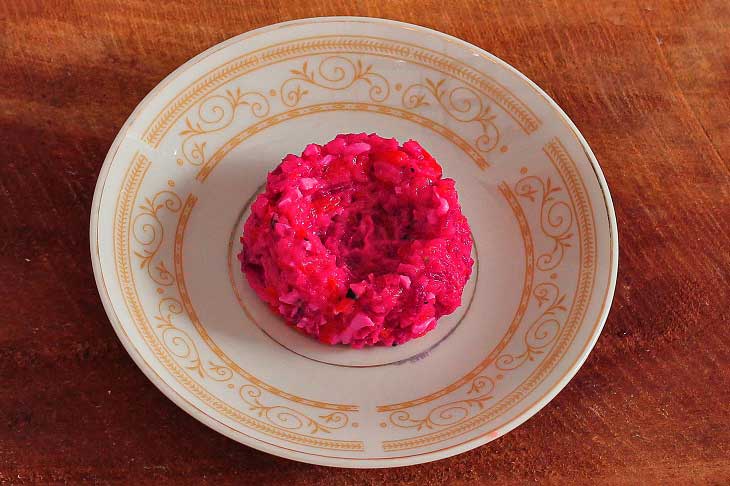 9. We fill the recess with a herring with an onion, fill it just above the sides.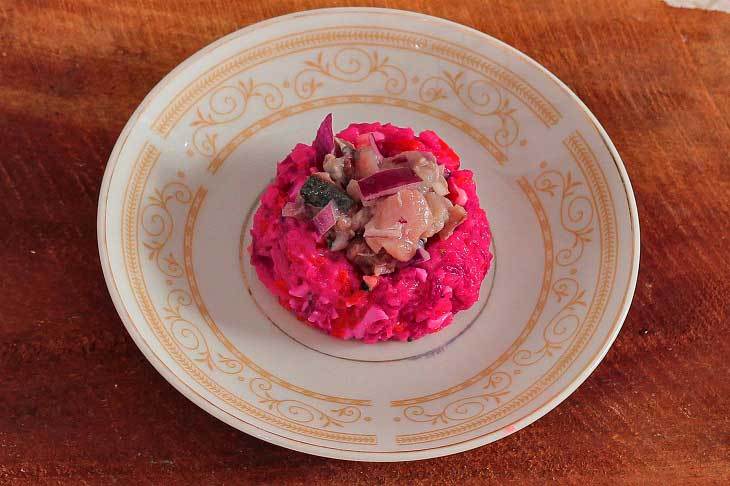 10. We place the snack on a flat plate, cover and put it in the refrigerator for a while. Sprinkle with finely chopped green onions or dill before serving. We serve appetizers to the table.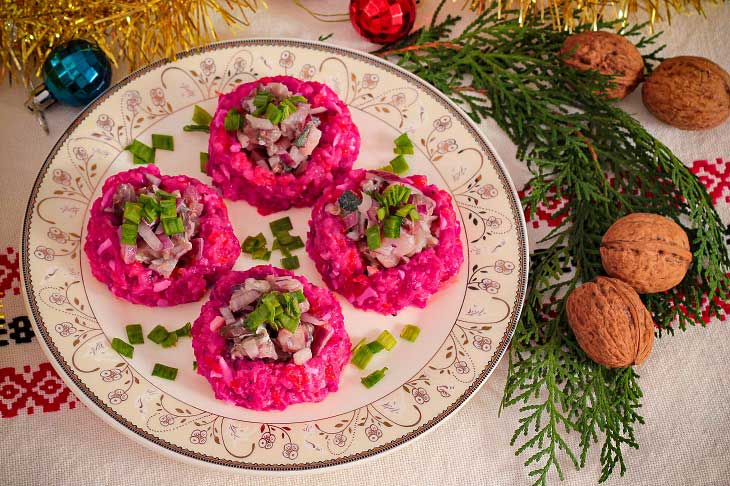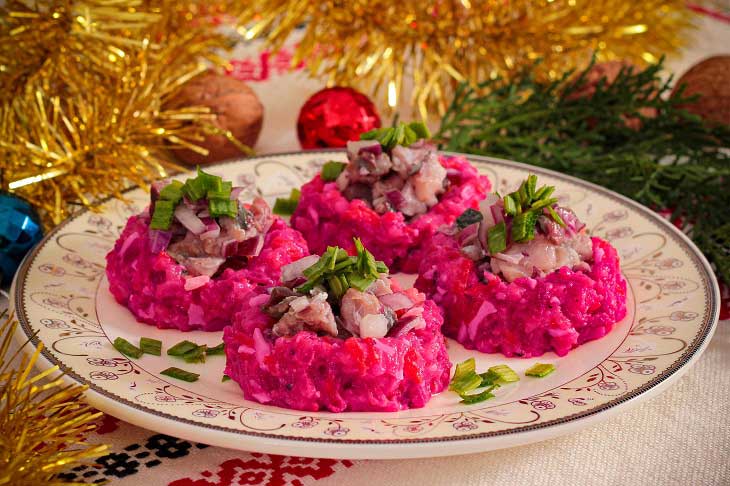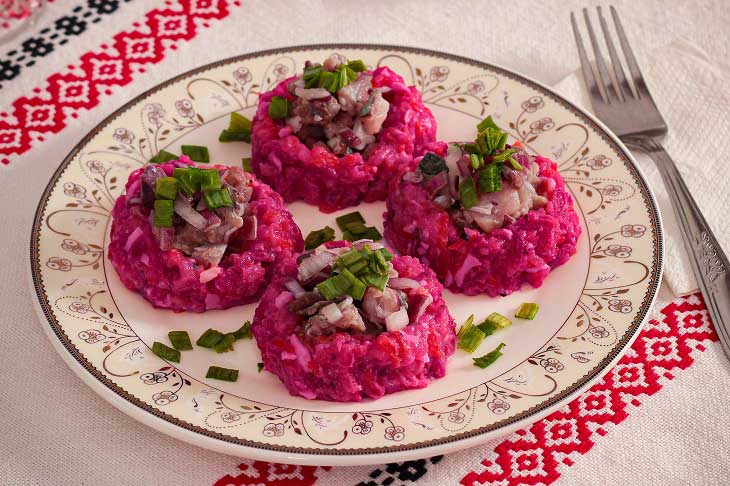 Bon appetit!