Chafan salad is an amazing salad, as it differs from all others in that it looks very original.
The ingredients are not mixed in a bowl, but laid out on a dish in a circle. Since they are bright, the salad looks like that too. That is why, if you want to cook something special, interesting, original, you should pay attention to this salad. Also, its advantage is that it is not dressed with mayonnaise and its main ingredients are vegetables. Therefore, it should also be attributed to healthy and dietary dishes. Be sure to make it, all guests will appreciate it.
And you can serve a ready-made salad to the table immediately after preparation. It goes well with absolutely any side dishes and meat dishes.
Ingredients:
Cabbage – 100 g.
Carrot – 1 pc.
Onion – 1 pc.
Chicken fillet – 70-100 g.
Potato – 1 pc.
Salt – 2 pinches.
Black pepper – 1 pinch.
Sugar – 1 pinch.
Vegetable oil – 60 ml.
Vinegar 9% – 2 tbsp. l.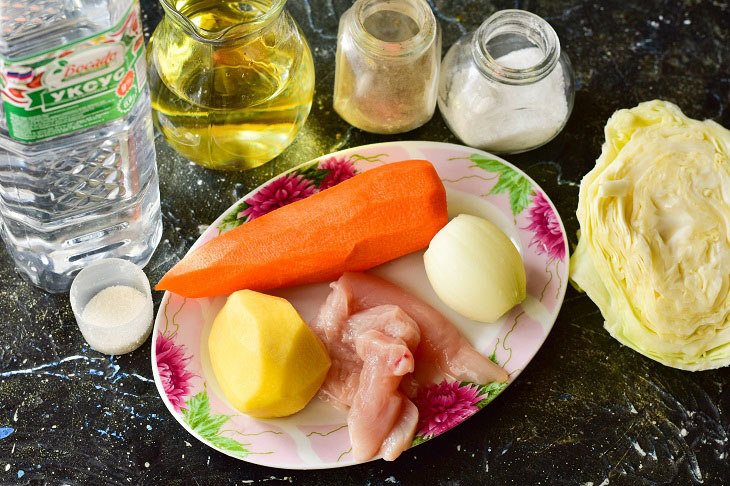 How to cook:
1. So, first of all, cut the potatoes into strips, and wash the meat and cut into random, not too large pieces. Heat vegetable oil (40 ml) in a frying pan. Put both potatoes and chopped meat.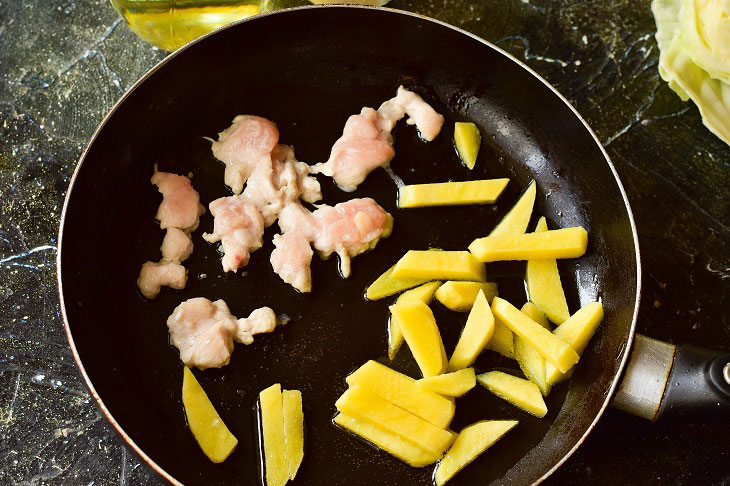 2. Fry them until fully cooked. In time, this procedure will take 10-15 minutes.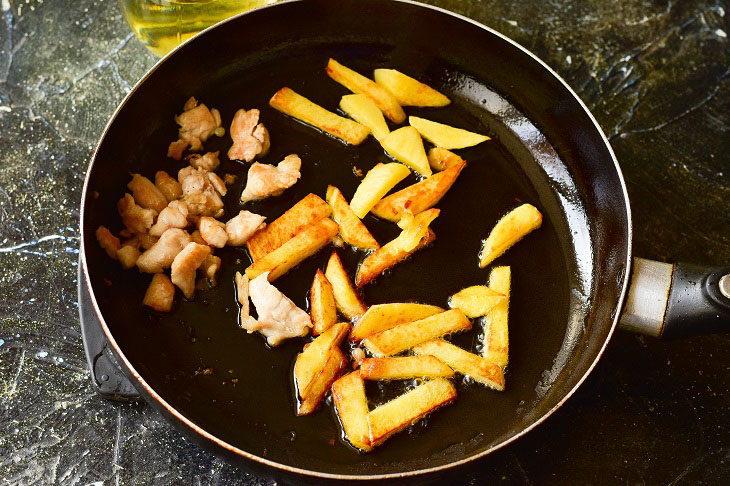 3. Now chop the onion. Transfer it to a deep container and add vinegar. After that, pour in the same amount of water, it is better that it be filtered. Add a pinch of sugar and salt. Stir and leave the onion to marinate.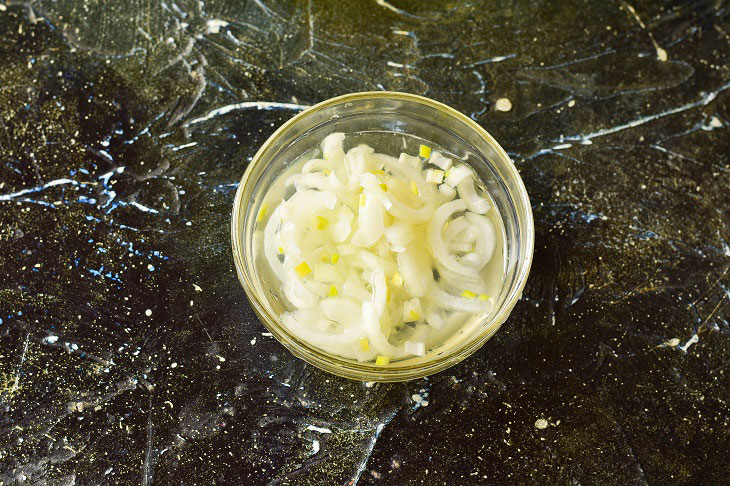 4. Chop the cabbage as thin as possible.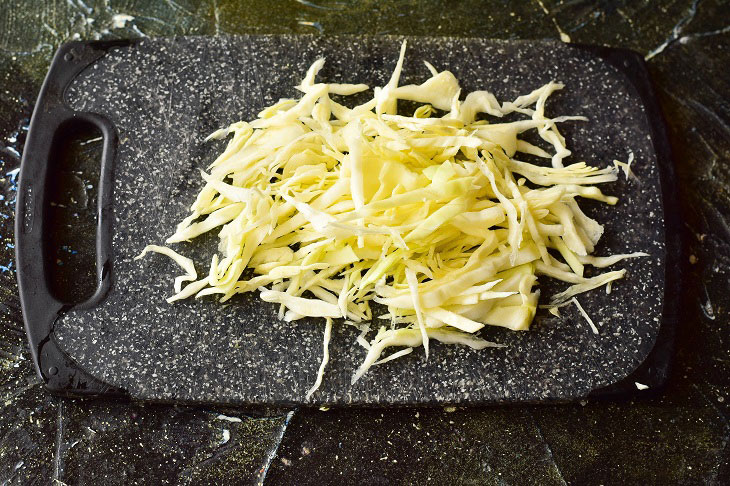 5. Grind carrots in a convenient way.
In this recipe, you can safely replace fresh carrots with Korean ones.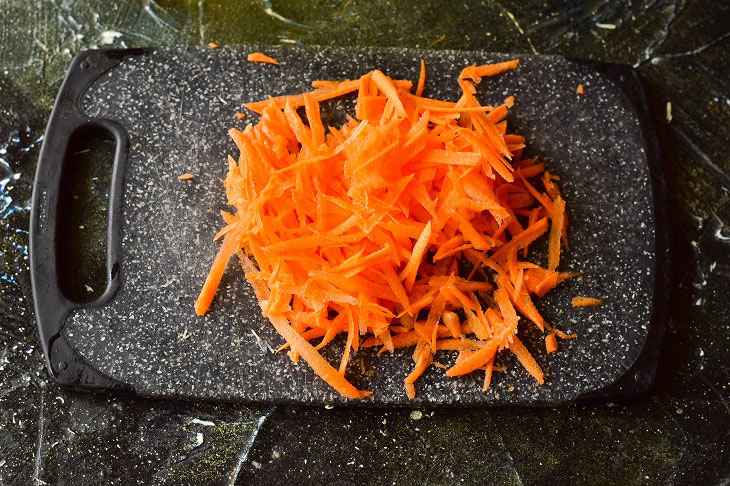 6. Now put the cabbage and carrots on the dish.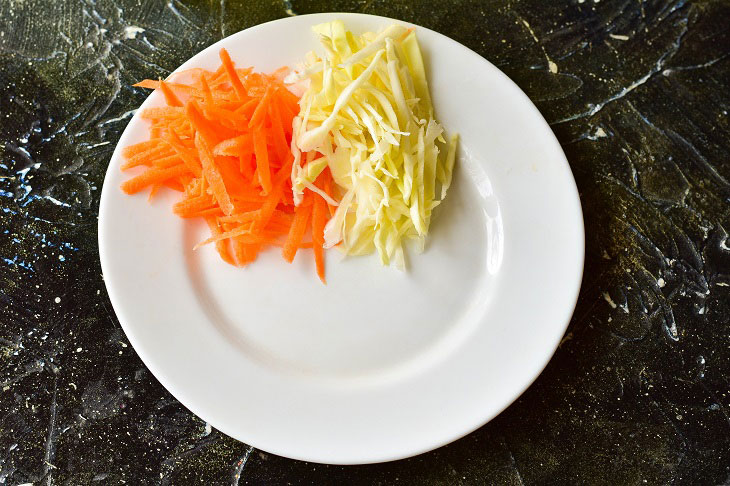 7. Then lay out the fried potatoes and meat.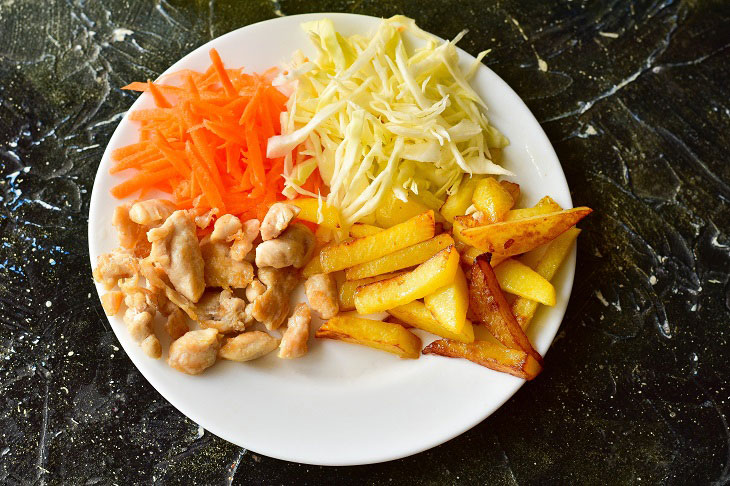 8. Drain the marinade from the onion and lay it out with the final ingredient.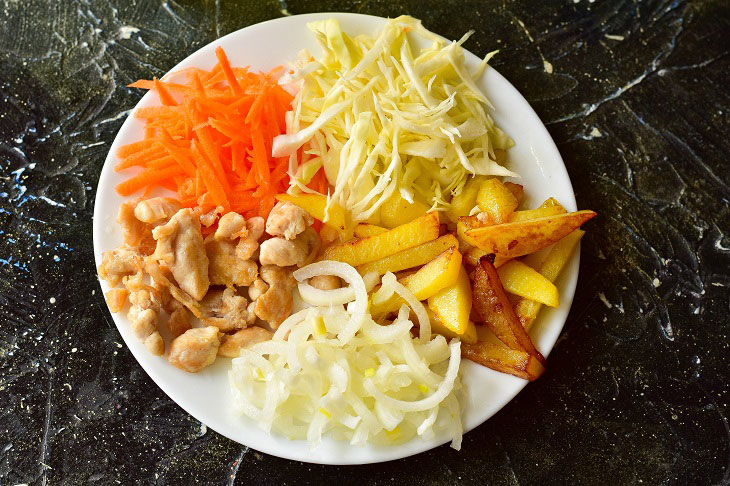 9. Add salt and pepper to taste.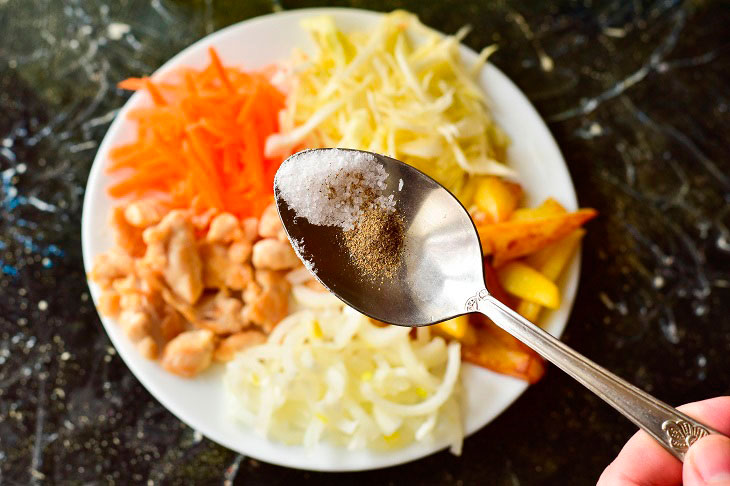 10. Now just season the salad with vegetable oil or replace it with olive oil.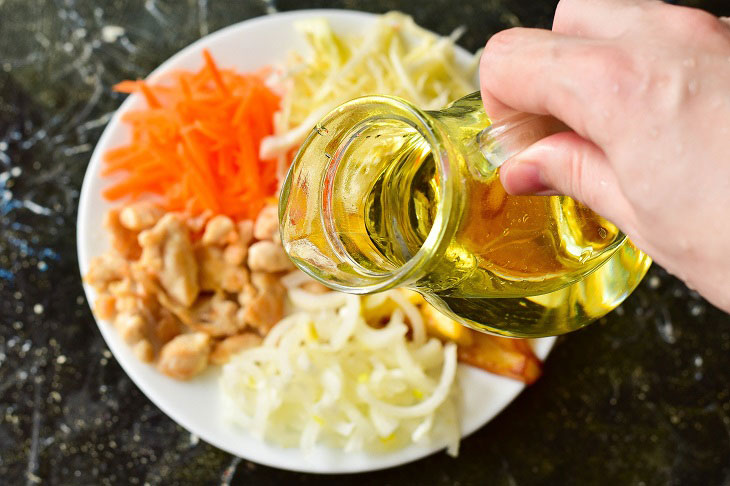 Here is such an original-looking salad "Chafan" came out!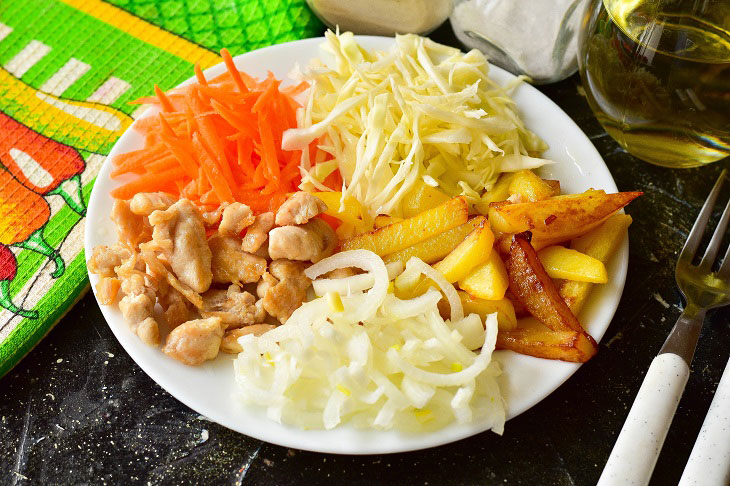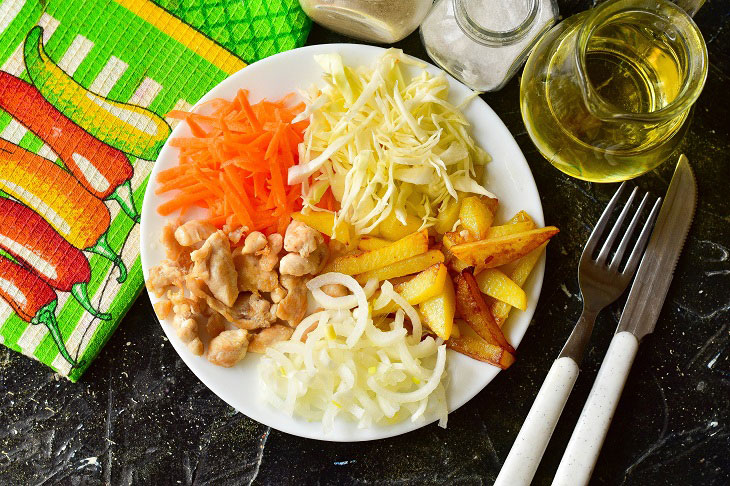 Enjoy your meal!