Viking salad is the perfect dish for a festive feast or family dinner. The appetizer is spicy, juicy and tasty. Also, many housewives will be pleased that nothing needs to be cooked for the salad, all the ingredients are enough to chop, cut and lay out in layers.
For the recipe you will need smoked sausage, tomatoes, hard cheese and garlic with mayonnaise. Be sure to add garlic to mayonnaise to make the sauce spicy and spicy. The salad comes out original and tasty. To diversify the menu of your table, be sure to prepare such a dish for guests and loved ones.
Ingredients:
Smoked sausage – 100 g.
Tomatoes – 100 g.
Hard cheese – 80 g.
Garlic – 1-2 cloves.
Mayonnaise – 80 g.
Salt, black pepper – to taste.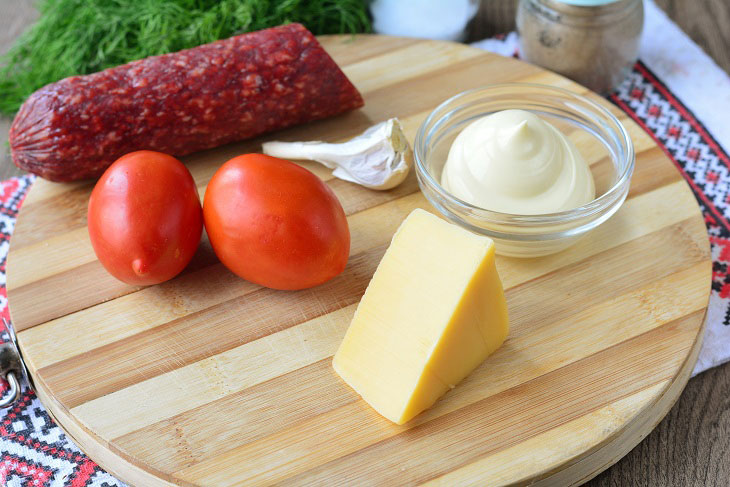 How to cook:
1. First, prepare the sauce, mix mayonnaise and garlic squeezed through a press. Stir the sauce, in this form it is ideal for salad.
Use fat mayonnaise for the recipe – 50-60%. You can also use homemade mayonnaise.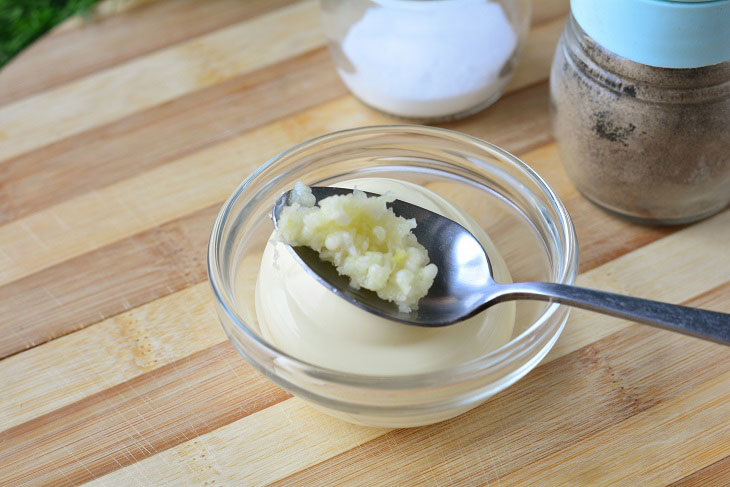 2. Cut the smoked sausage into cubes. For the recipe, use types such as salami or servelat.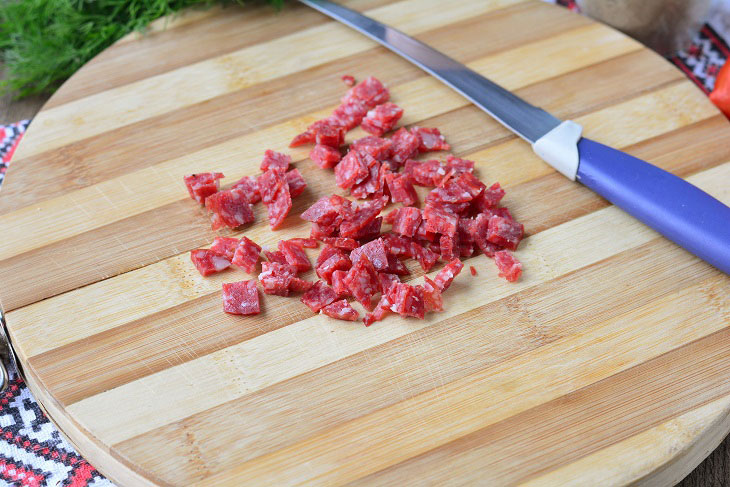 3. Form the salad in layers. Put the sliced ​​sausage in the first layer.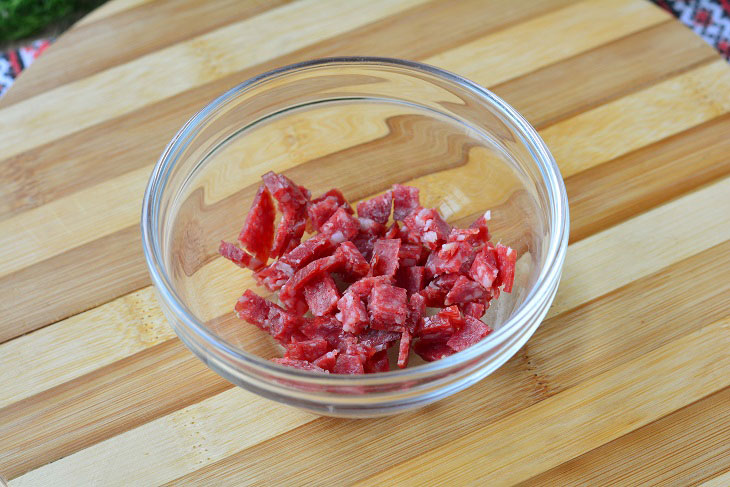 4. Pour the sausage layer with garlic mayonnaise.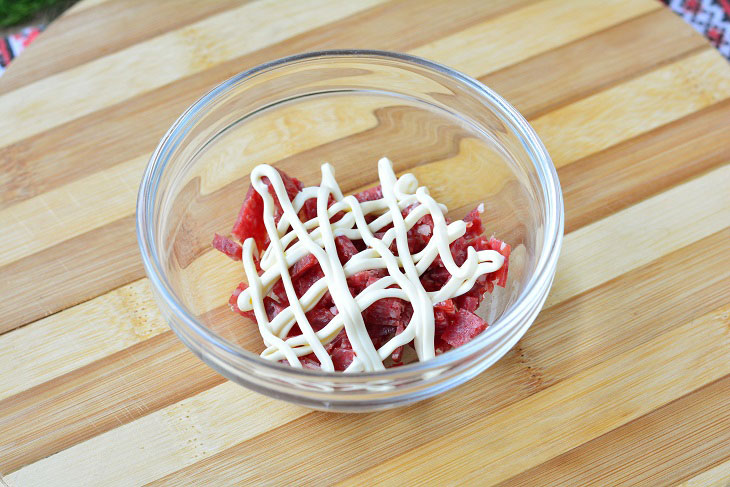 5. Cut the washed tomatoes into half rings.
Tomatoes use dense, fleshy and not very soft.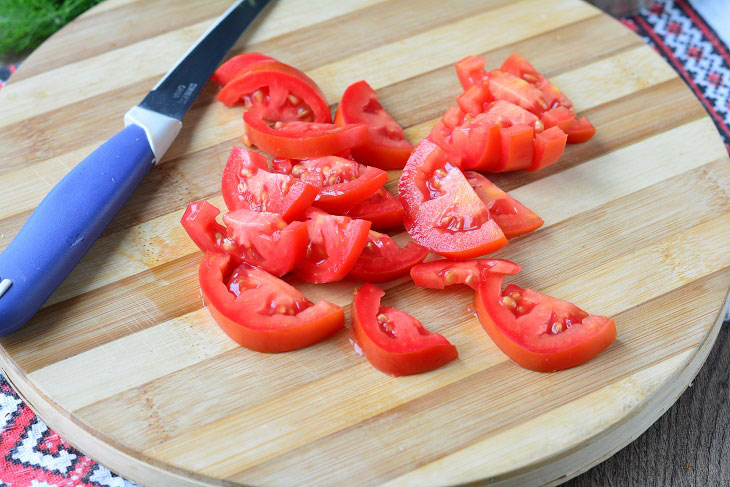 6. Put the tomatoes in the second layer in the salad. Lightly salt this layer. Pepper if you wish.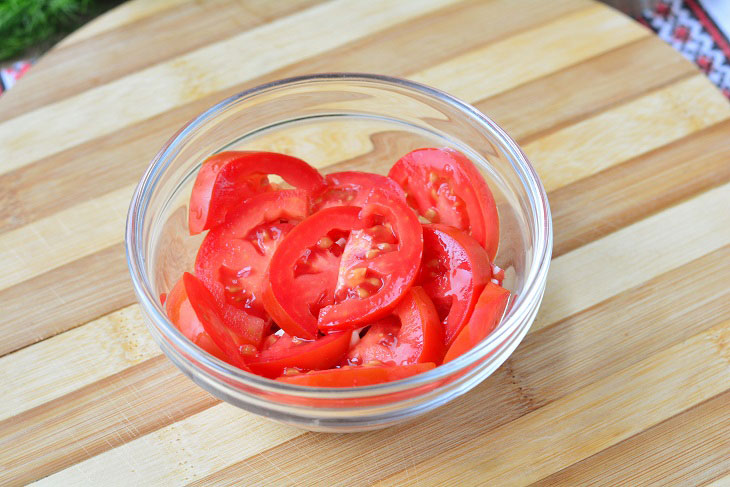 7. Pour the tomato layer with mayonnaise sauce.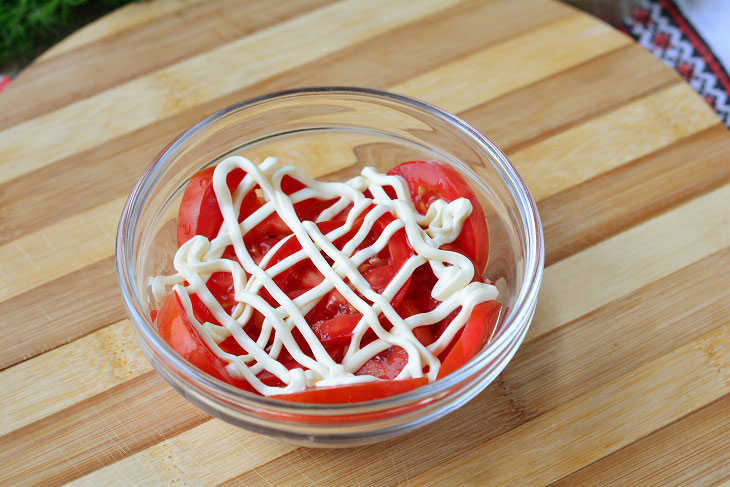 8. Grate hard cheese.
Use any grater – with large or medium holes. The variety of cheese can be any – classic or more spicy.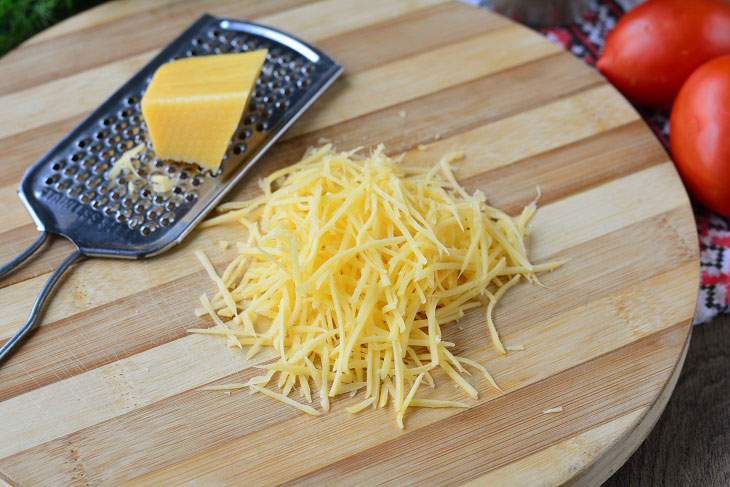 9. Sprinkle the salad with cheese, refrigerate for 15-20 minutes.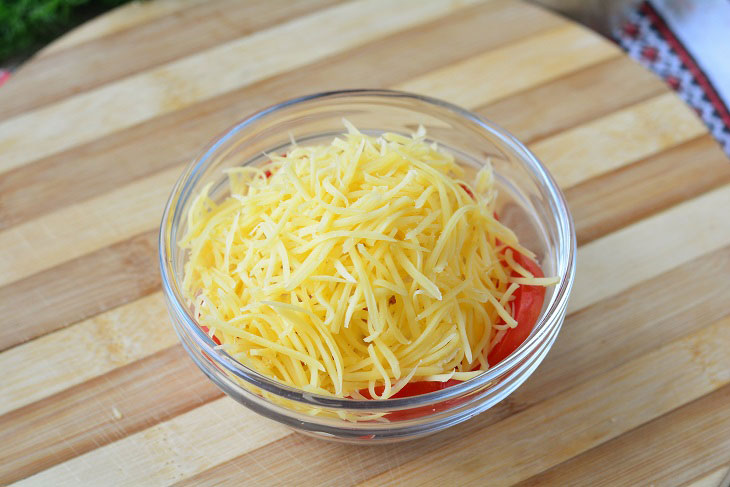 Serve the dish to the table. It will decorate your table and make it bright and attractive.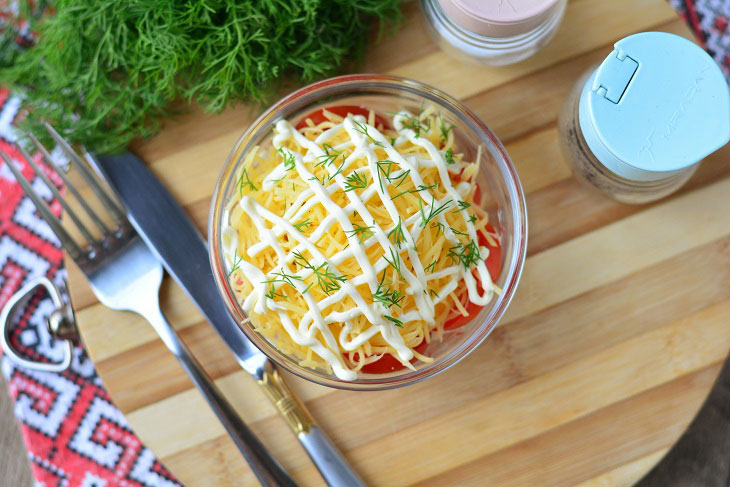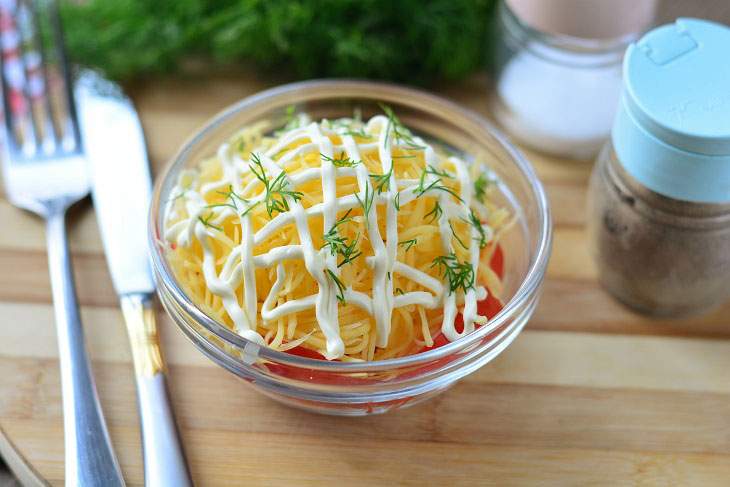 Enjoy your meal!