Herring under a green fur coat is an original version of the well-known and beloved salad. For this recipe, you will not need the use of beets and chicken eggs, fresh cucumber and chopped green onions will play their role. Herring and potatoes in the recipe remain unchanged. The addition of melted cheese also plays a spicy note here, it gives the salad a more delicate flavor. Mayonnaise is used for dressing, a more acceptable option is homemade mayonnaise.
You can serve a salad with any side dishes, cuts, etc. The salad option is well suited for a festive table.
Ingredients:
Herring s / s – 150 g.
Fresh cucumbers – 1 pc.
Green onions – 20 g.
Processed cheese – 80 g.
Potato – 1 pc.
Salt, pepper – to taste.
Mayonnaise – 1 tbsp. l.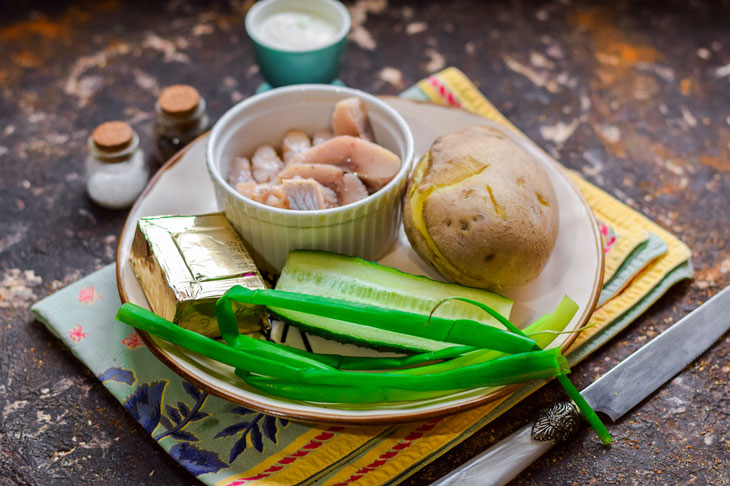 Cooking:
1. Boil potatoes in advance until tender.
Cut the herring into small pieces, carefully remove all the bones. Prepare a plate for salad, put herring in the first layer.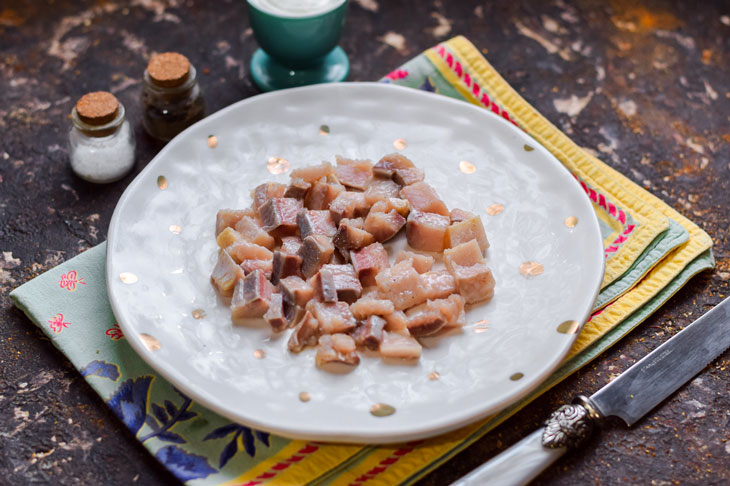 2. Grease a little mayonnaise on top of the herring. Rinse and dry green onions, chop finely and sprinkle with a layer of herring.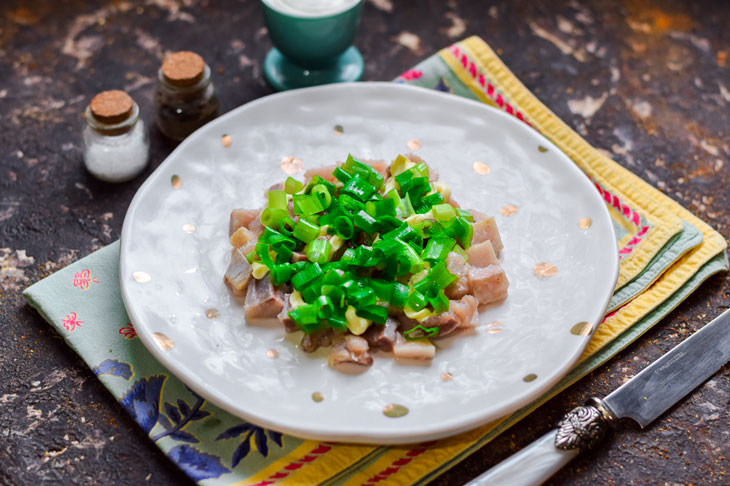 3. Peel potatoes, grate on a fine or medium grater. Put the potatoes in the next layer in the salad.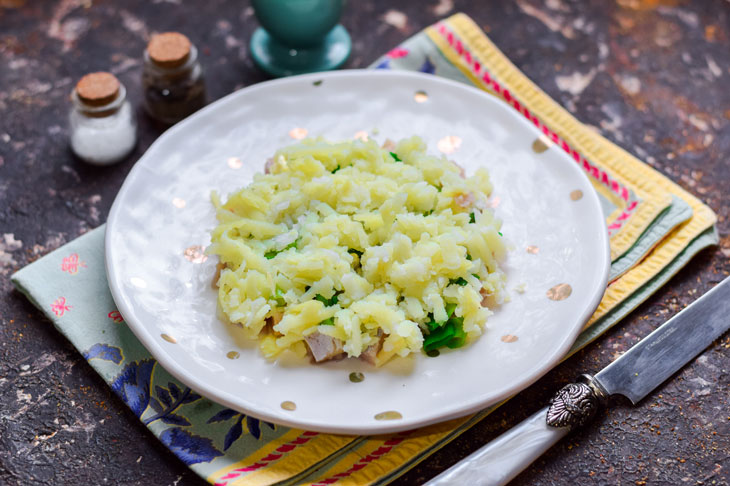 4. Grease a layer of potatoes with mayonnaise, add salt and pepper to taste.
5. Grate melted cheese on a medium grater, lay the cheese on top of the potatoes.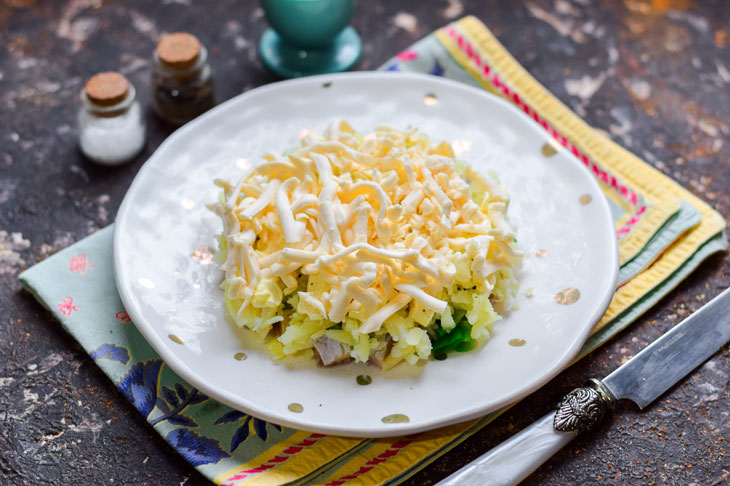 6. Lubricate the layer of cheese with a little mayonnaise.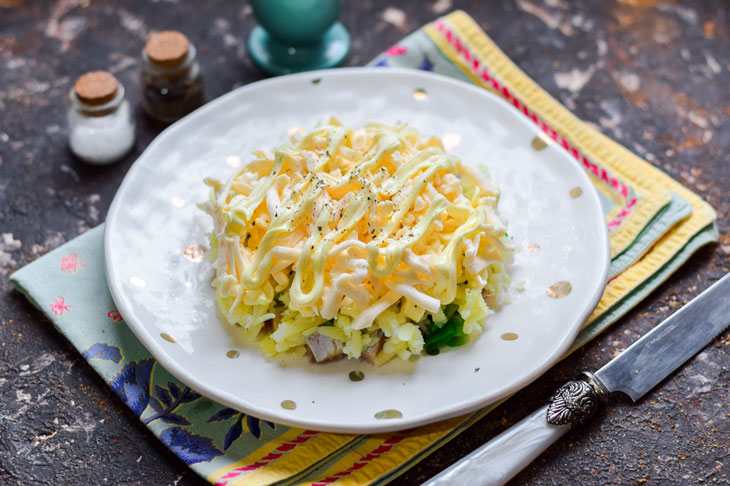 7. Rinse and dry the fresh cucumber, cut into small cubes. Lay the cucumbers on top of the cheese layer.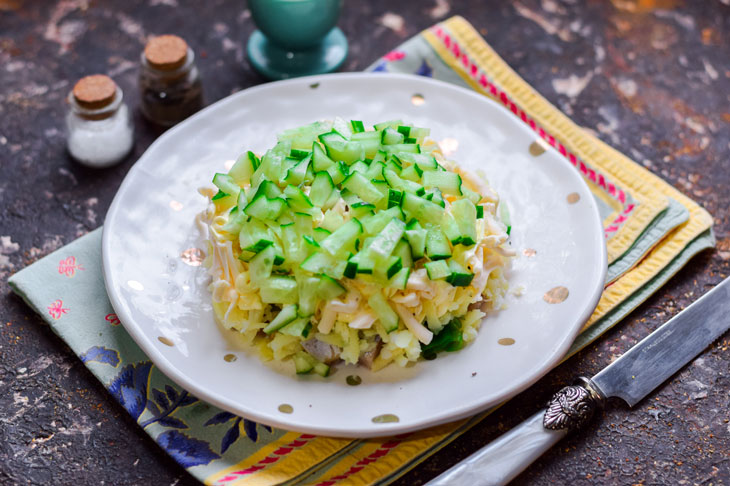 8. Put some more chopped green onions on top of the cucumbers.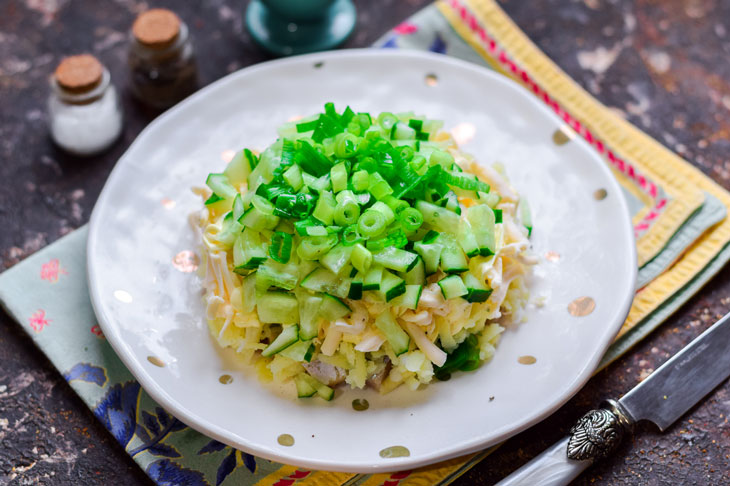 That's it, the salad is ready to serve.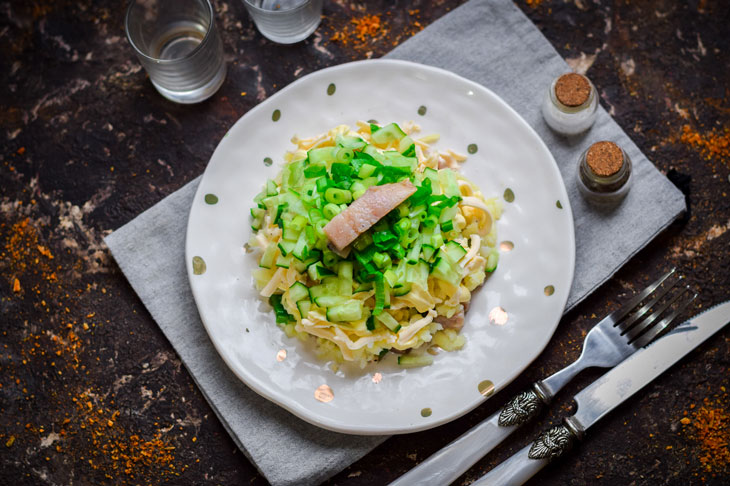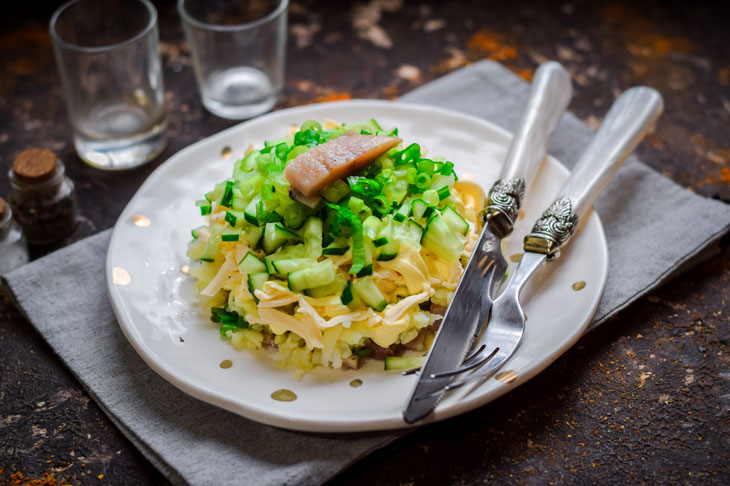 Enjoy your meal!