Homemade bread made with love is always better than store-bought ones. Crispy crust and delicious aroma of freshly baked products will not leave anyone indifferent. I offer you an unusual recipe for bread, which is boiled in alkaline boiling water before baking. The idea is not new; bagels and German pretzels are prepared in the same way. This simple technique helps to get an appetizing ruddy glossy crust and maintains a neat shape of the bread. The pulp is obtained with small holes, which are evenly distributed throughout the bread.
For the recipe, quick dry yeast and premium white wheat flour are preferred. All foods must be at room temperature before cooking. The kitchen should be warm and no drafts. Bread is prepared slowly, in a good mood – this guarantees an excellent result.
Ingredients:
Boiled water for the dough – 150 ml.
Salt – 0.8 tsp.
Sugar – 1 tbsp. l.
Dry yeast – 1 tsp
Wheat flour – 300-320 g.
Vegetable oil – 1.5 tbsp. l.
A little poppy.
For boiling:
Water – 2 liters.
Baking soda – 1 tsp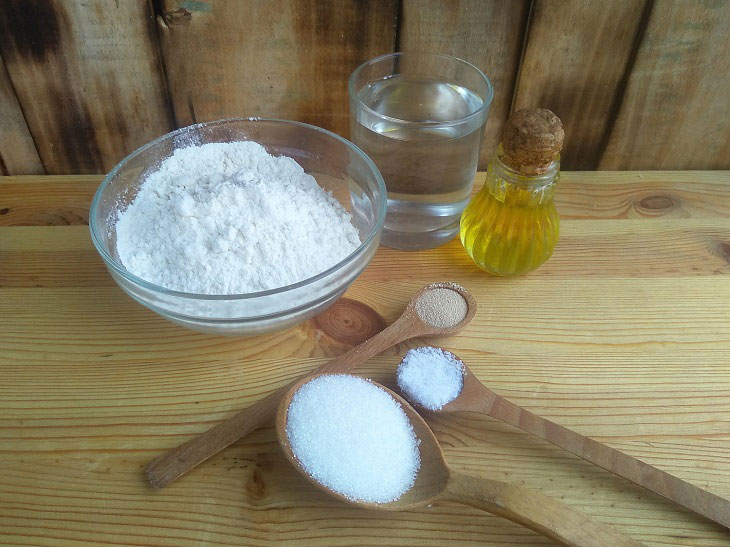 How to cook:
1. Pour salt, sugar and yeast into a mixing bowl.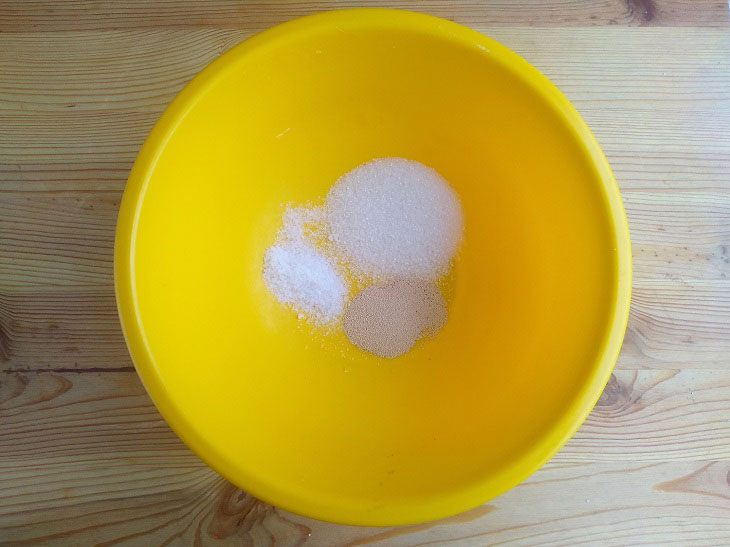 2. Add boiled water, stir the mixture.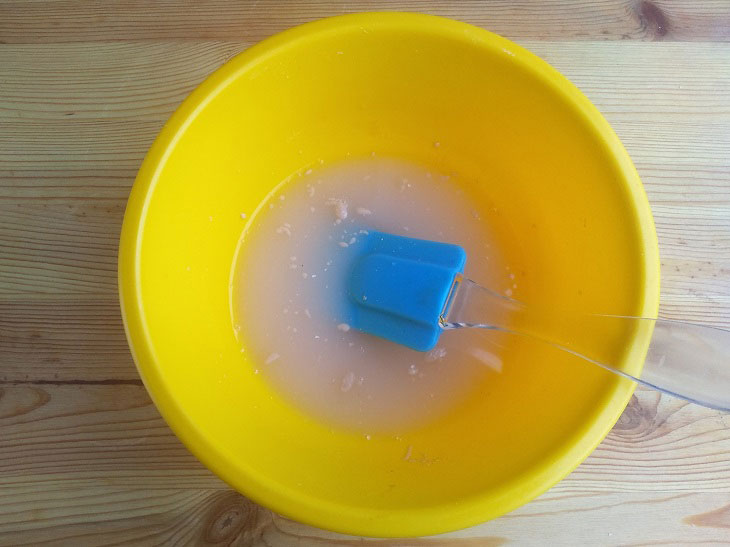 3. Pour in vegetable oil.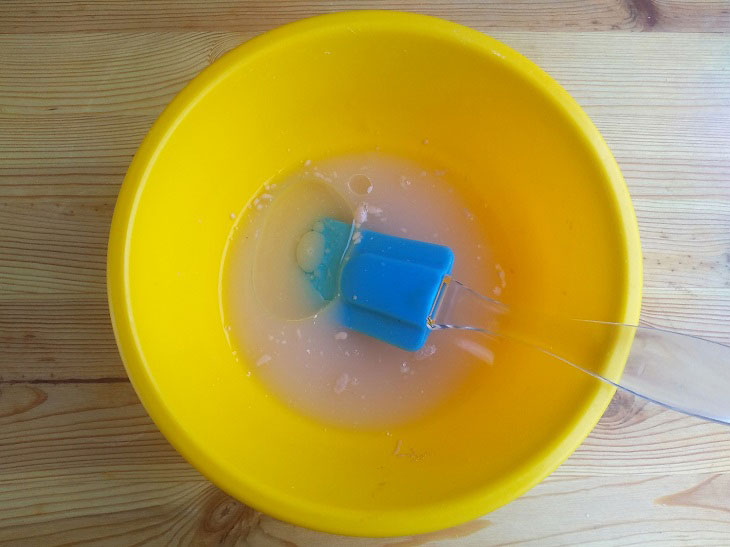 4. Add half of the sifted flour. Start kneading the dough.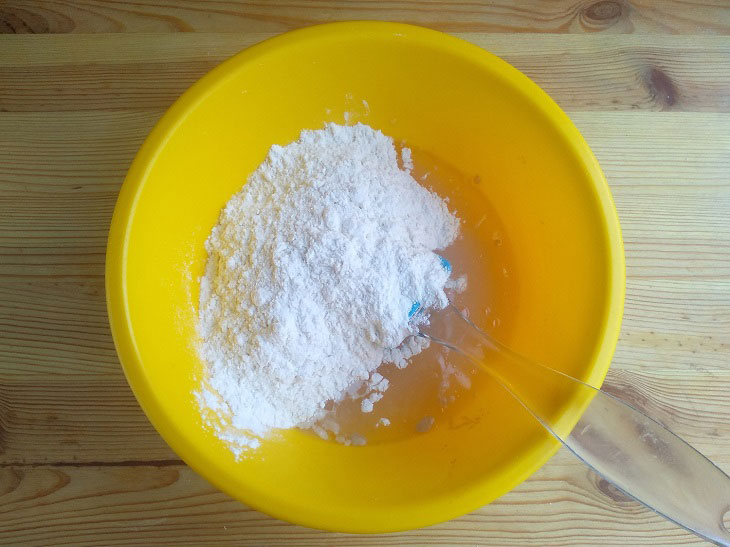 5. When the mass begins to gather into a ball, transfer the dough to a floured plank. Gradually increasing the pressure and adding flour in small portions, replace the soft, slightly sticky dough.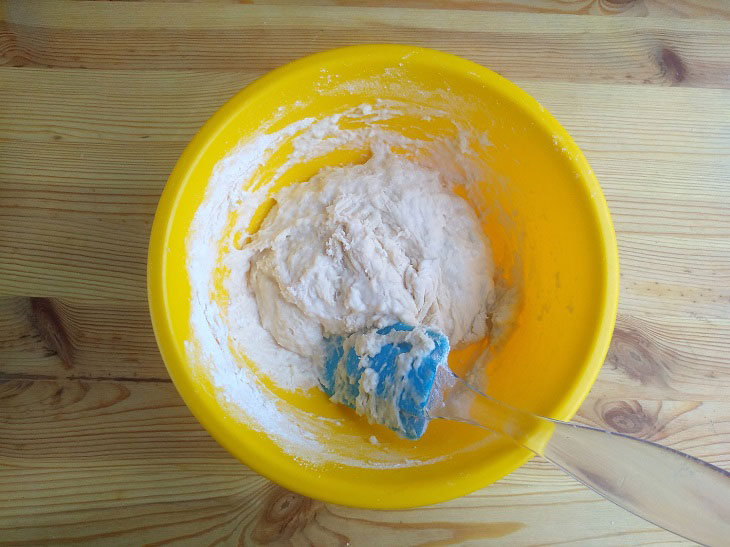 6. Lubricate the rising bowl with vegetable oil, lay out the dough. Tighten the bowl with cling film and leave for 1-1.5 hours to rise.
The dough should double in size.
7. Re-knead the dough, divide into 2 parts. Form a round bun and roll. Leave the products under the film for 20 minutes.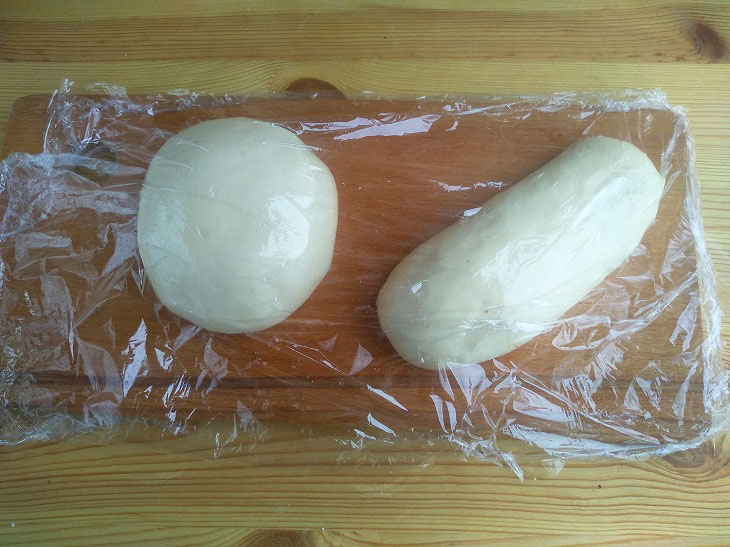 8. Boil water, add soda. Dip the buns in boiling water and cook for 30 seconds.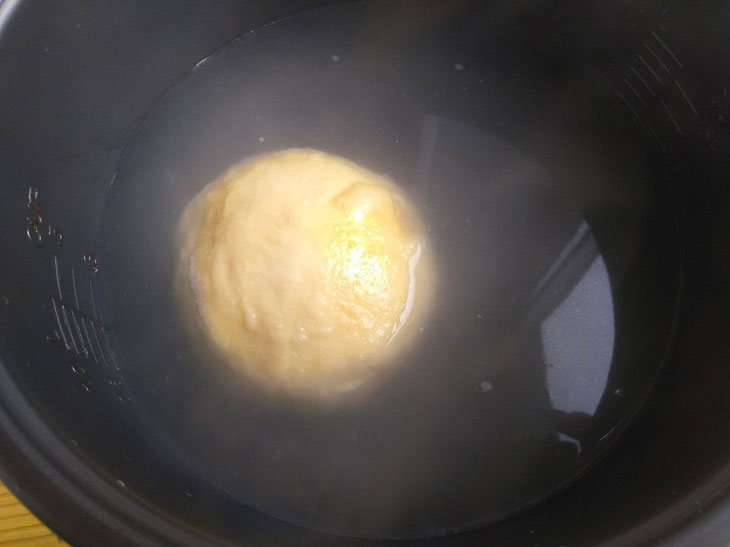 9. Transfer the finished products to the baking mat, make cuts.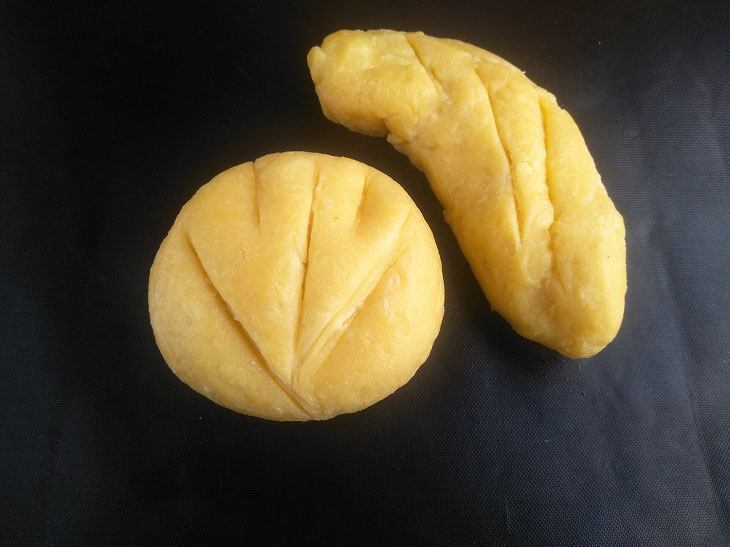 10. Sprinkle bread with poppy seeds or sesame seeds. Bake in the oven 200 – 220 degrees for 25 minutes until golden brown.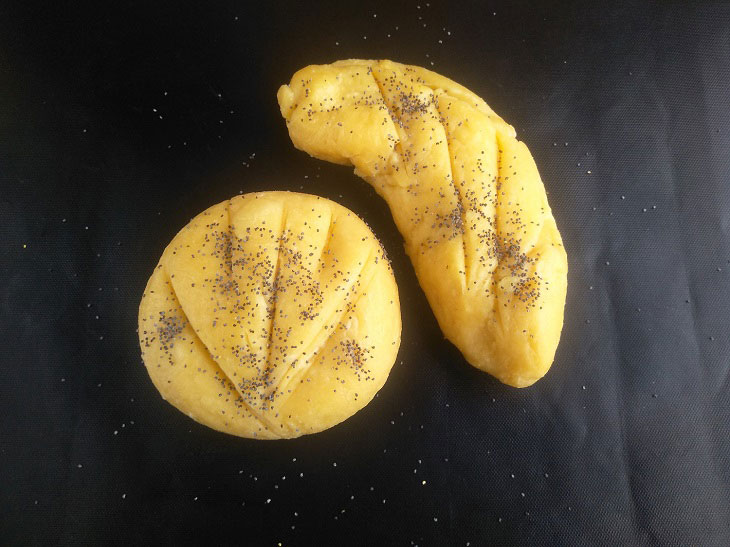 11. Cool the bread under a towel, cut thinly and serve.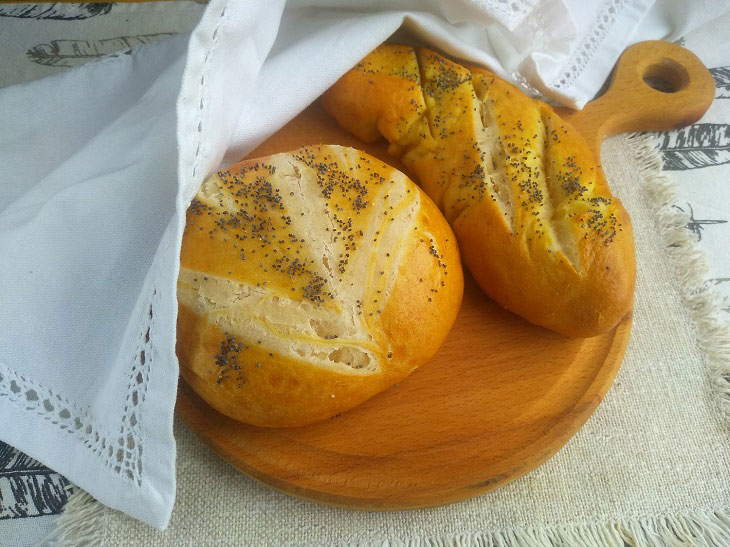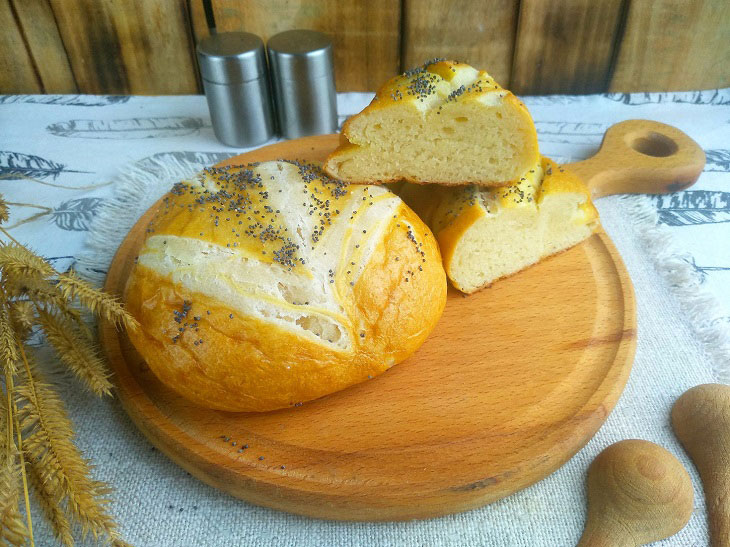 Bon appetit!