A lazy salmon and broccoli pie is a great addition to tea that even a cook with no special skills can make. Broccoli can be taken fresh or frozen. If the freezing was instantaneous, then this fact will not affect the taste. It is better not to use a refrozen or repeatedly frozen vegetable. The dough here is prepared the simplest – for jellied pies.
Ingredients:
Salt – 2 pinches.
Kefir – 200 ml.
Chicken eggs – 2 pcs.
Fresh salmon – 250 g.
Broccoli – 150 g.
Wheat flour – 120-130 g.
Vegetable oil – 1 tbsp. l.
Baking powder – ½ tsp
How to cook:
1. Disassemble a large broccoli inflorescence into small inflorescences, wash.
If the cabbage has been frozen, let it thaw slightly.
Blanch the cabbage in boiling salted water for 3 minutes, then drain in a colander.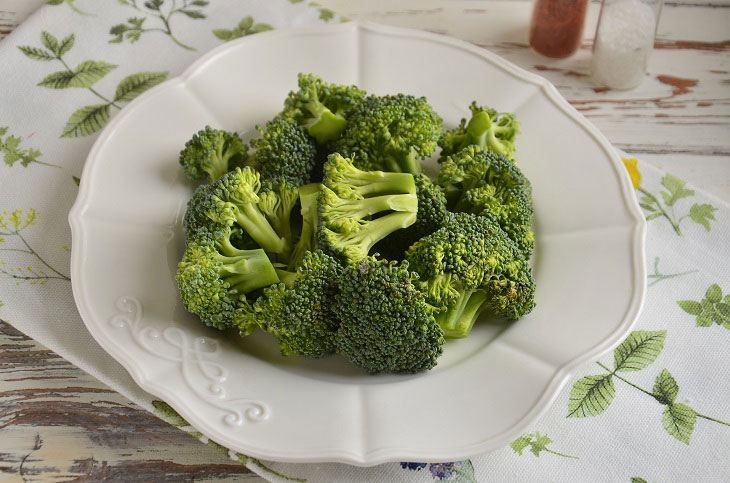 2. In a deep bowl, beat a couple of fresh chicken eggs, add a pinch of salt.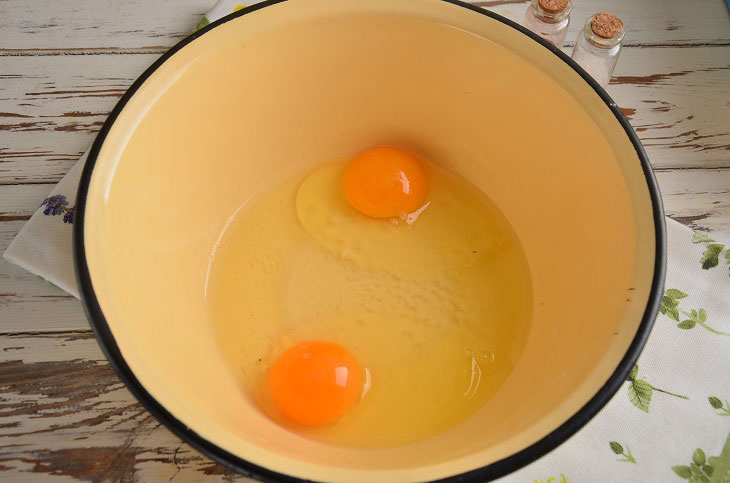 3. Whisk eggs and salt well.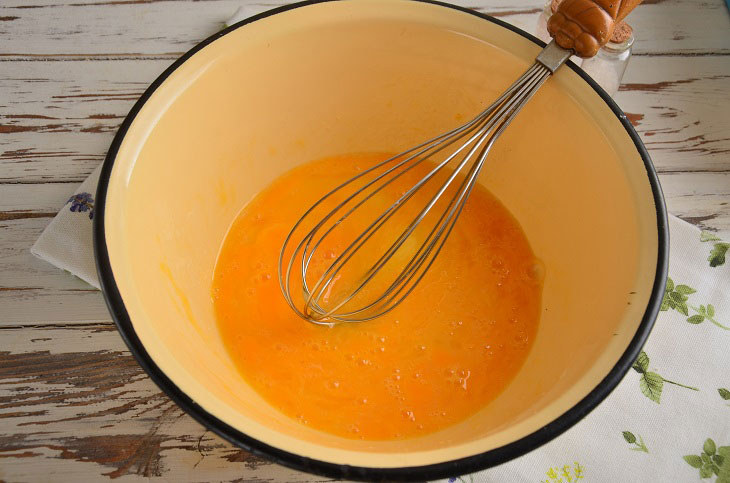 4. Next, you need to pour in fresh kefir. Its fat content can be anything. But it is worth remembering that fat-free kefir is very liquid and you may need to add more wheat flour.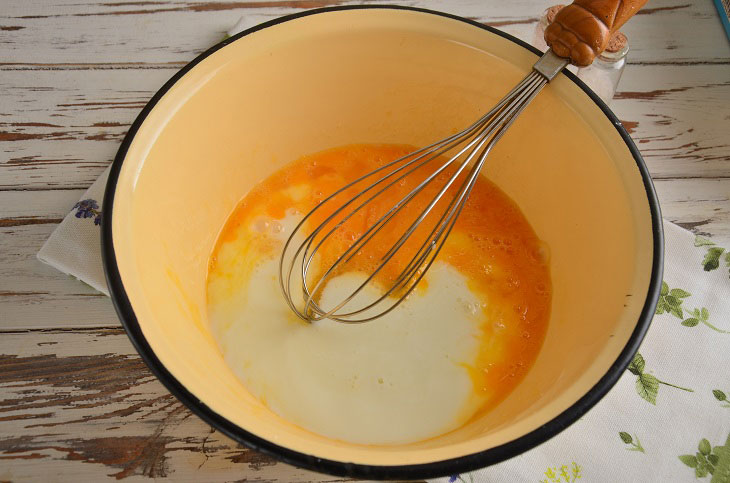 5. Start adding wheat flour to the bowl in small portions, sifting it through a sieve.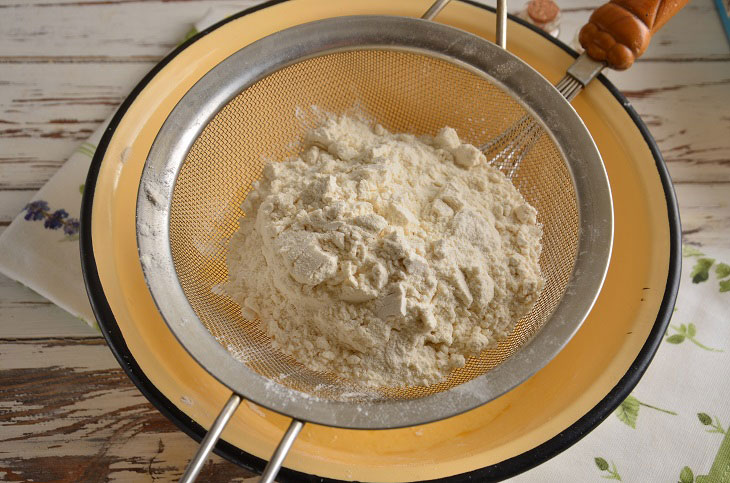 6. Add baking powder along with flour.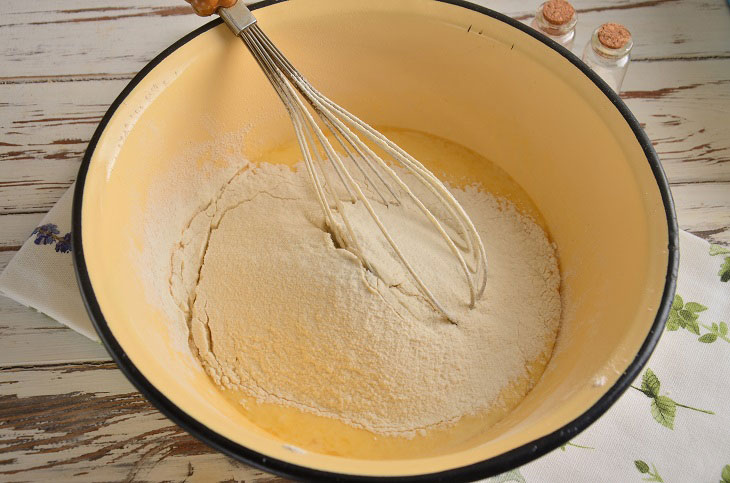 7. Thoroughly stir everything – you should get a homogeneous dough without lumps, as thick as pancakes.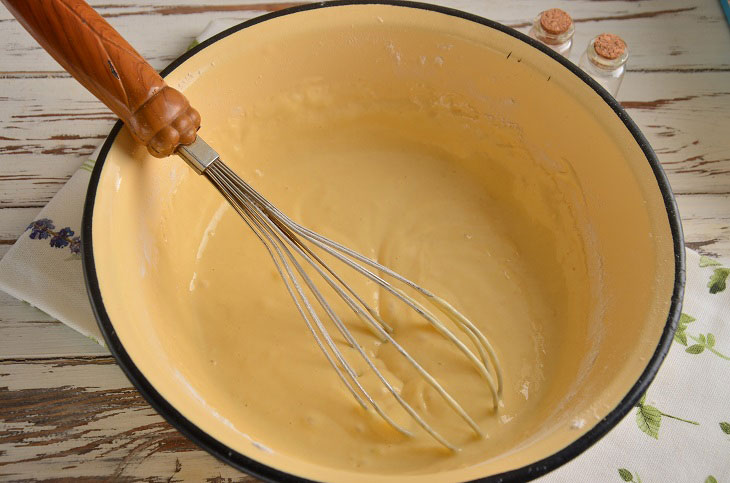 8. Transfer the broccoli to the bowl with the dough.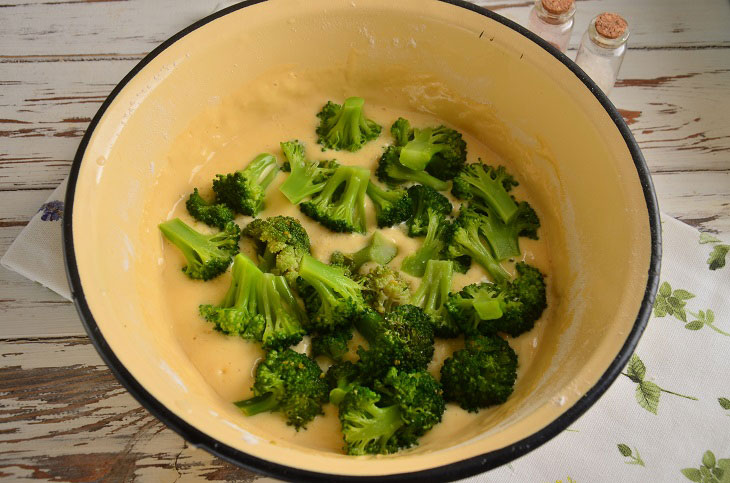 9. Transfer the salmon pieces to a bowl – they should be small.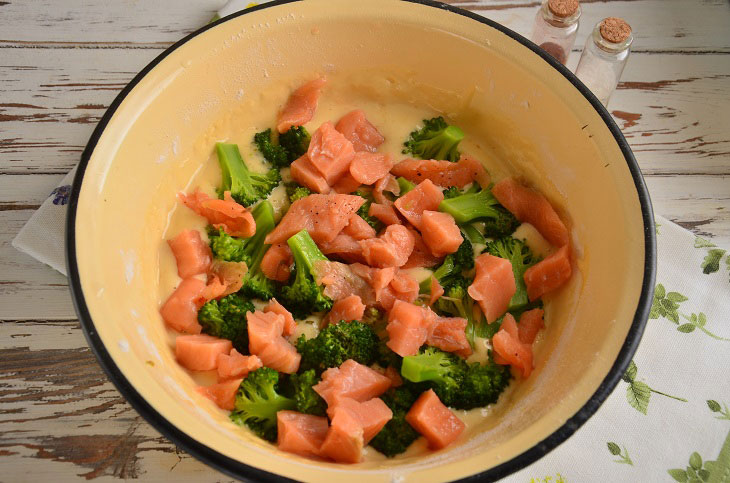 10. With a tablespoon, gently mix all the ingredients in a bowl. Now you can transfer everything to the form.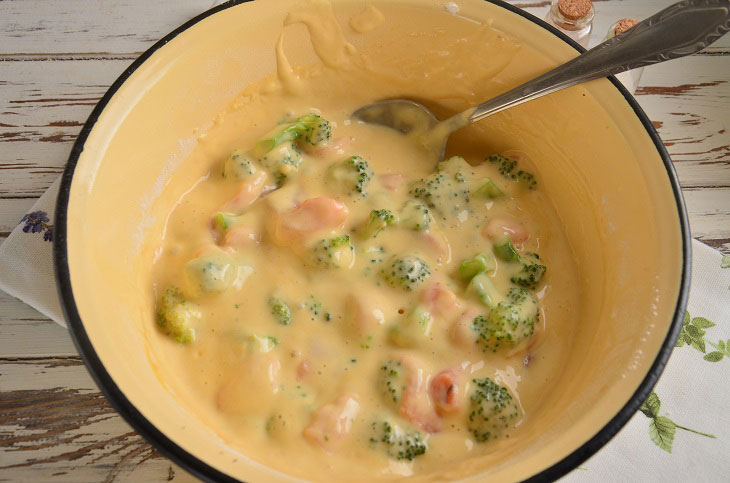 11. It is better to cover the baking dish with foil and grease the inside with vegetable oil – it will be easier to separate the cake. Transfer the dough with broccoli and fish into a mold, smooth it out. Cover with foil or a lid, put in an oven preheated to 180 degrees for 25 minutes. After 15 minutes of baking, the foil can already be removed.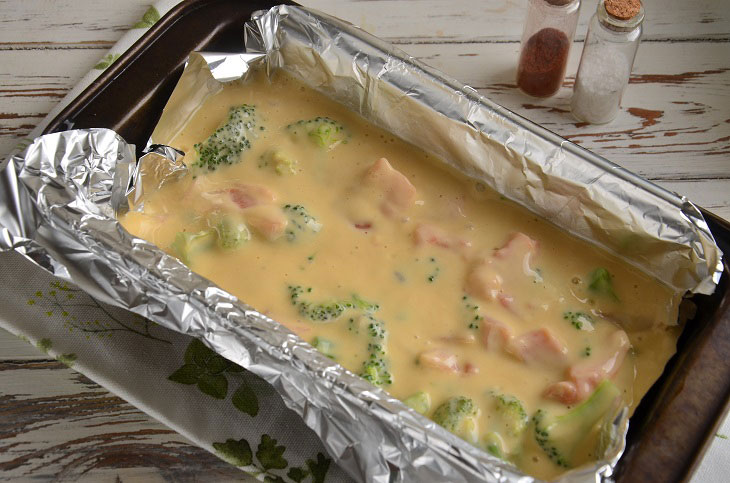 12. Let the finished pie cool, cut it into slices and serve with tea. It is equally delicious both hot and cold.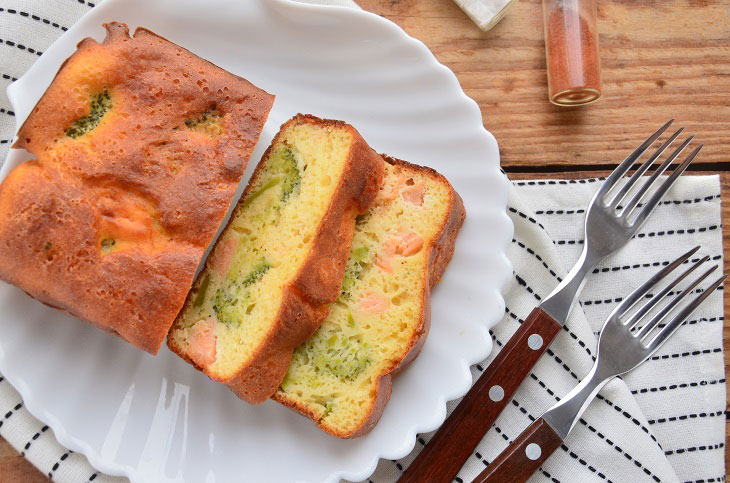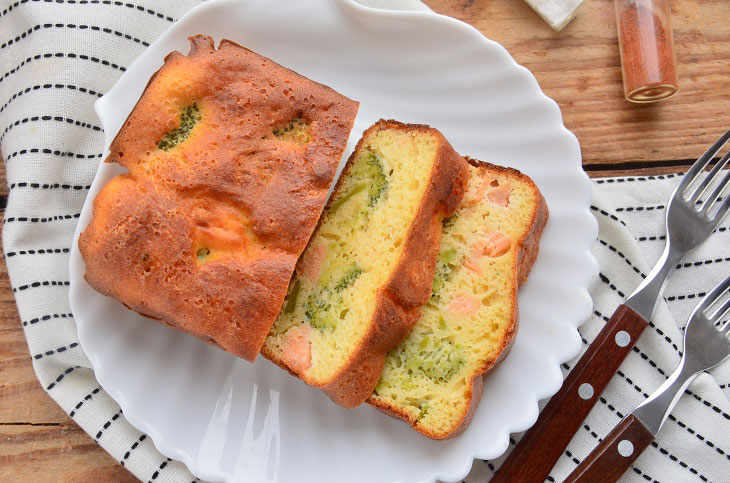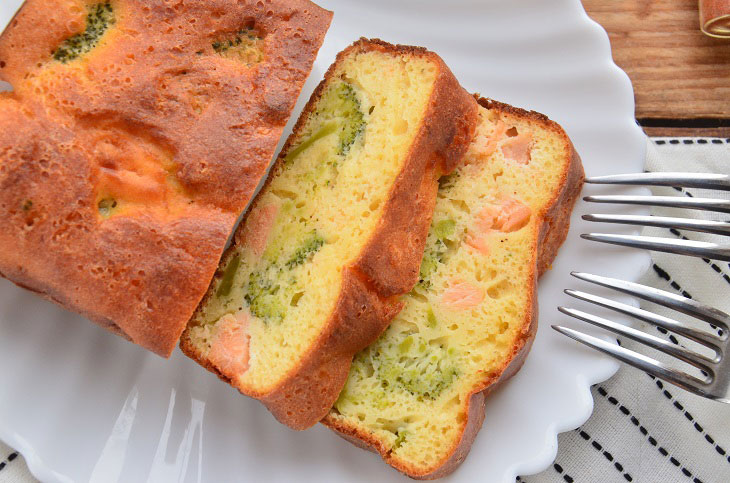 Bon appetit!