Delicious, vanilla-flavored semolina porridge without lumps can be cooked both in whole milk and in plain water. With milk, it will certainly be more satisfying and tasty. If you have homemade fatty milk, then it is advisable to dilute it with boiled water in half, especially if you are preparing porridge for a child. Sugar, butter and honey are added to taste already in the finished porridge.
Ingredients:
Milk – 600 ml.
Semolina – 60 g. (5-6 tablespoons)
Vanilla sugar – 10 g.
Honey – 10-20 g.
Butter – 20-30 g.
Salt (optional) – 1/3 tsp.
Dried fruits for serving – to taste (optional).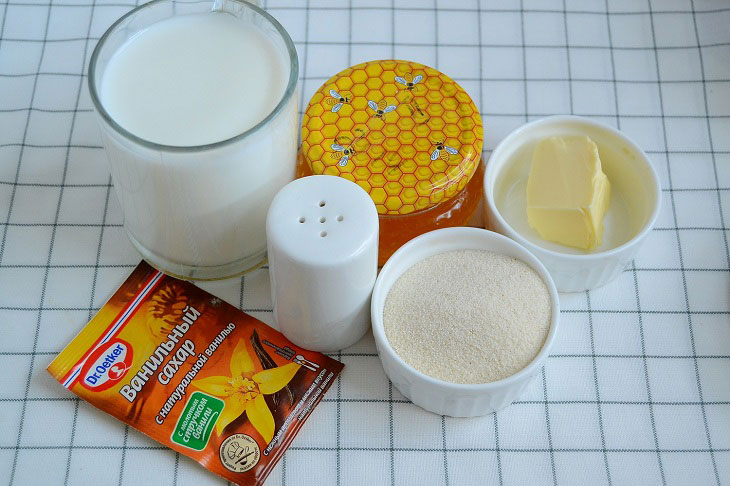 How to cook:
1. Pour milk into a saucepan with a thick bottom and heat it to a boil. We make sure it doesn't burn. Set aside on the edge of the plate.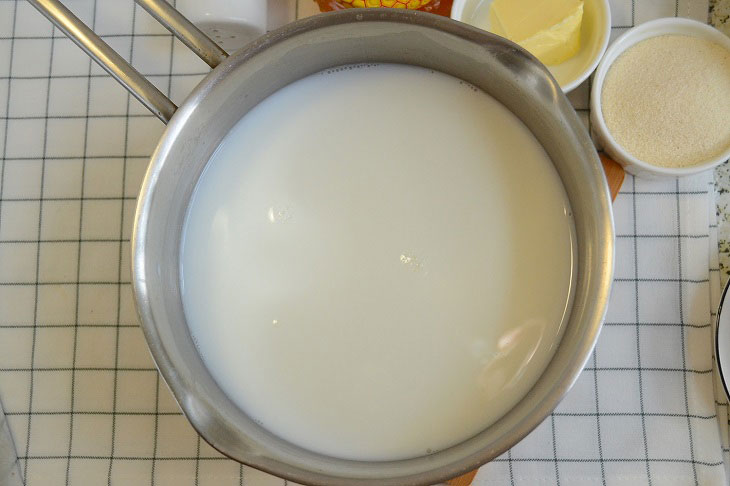 2. With constant vigorous stirring in the center of the saucepan (preferably with a metal whisk), pour semolina into the hot milk in a thin stream. We return the container with future porridge to the stove and, with medium low heat, cook it until cooked for about 5-6 minutes from the moment of boiling. All this time, stir the porridge with a whisk in a circle so that lumps with unboiled cereals do not form.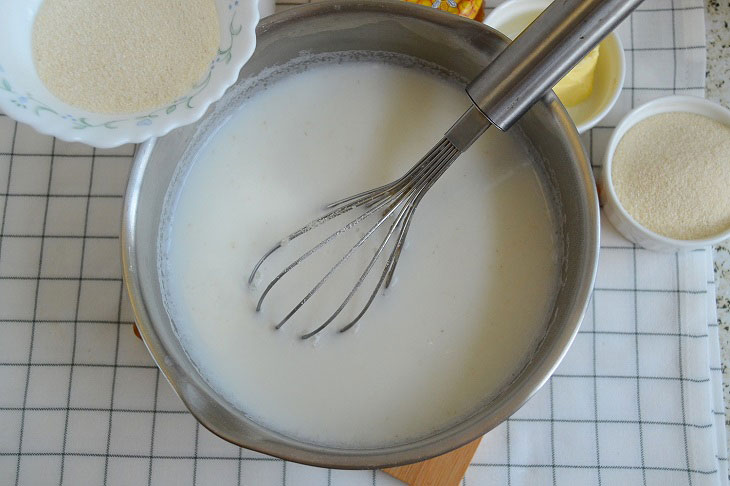 3. Turn off the heat, add butter to your liking, vanilla sugar and honey. Instead of honey, use regular or brown sugar, if you prefer this option.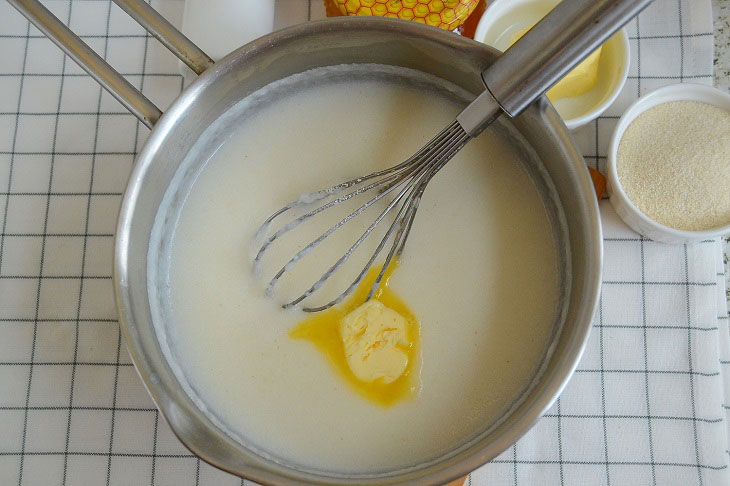 4. Cover the saucepan with a lid and let the porridge brew for 10-15 minutes. It will get a little thicker.
To get a thinner porridge, take less cereal than in the recipe. In our version, semolina turns out to be viscous, the consistency resembles city sour cream. We love just that.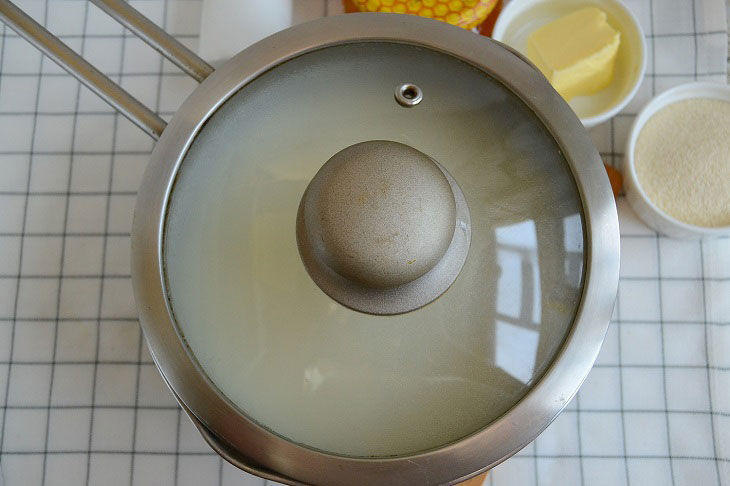 5. Semolina porridge without lumps when serving can be supplemented with a small amount of dried fruits (I have dried apricots and dried cranberries) or fresh berries. Porridge is delicious while hot, so boil it just before serving.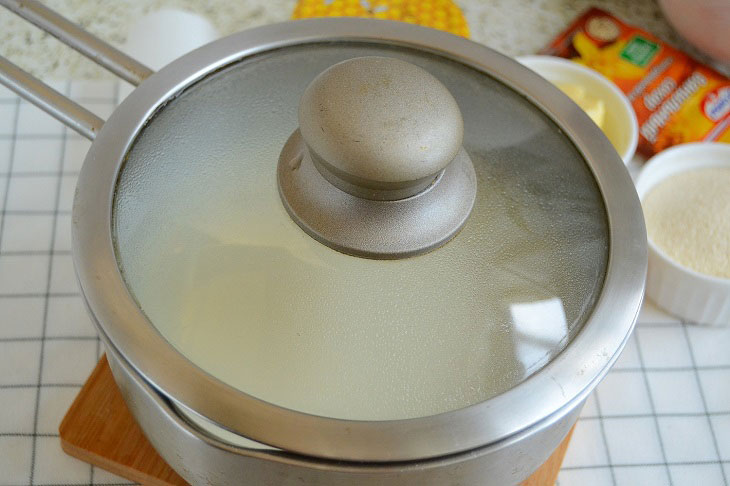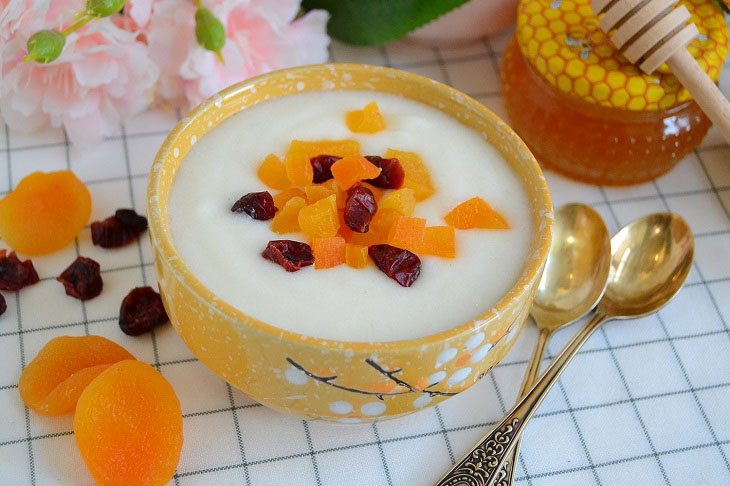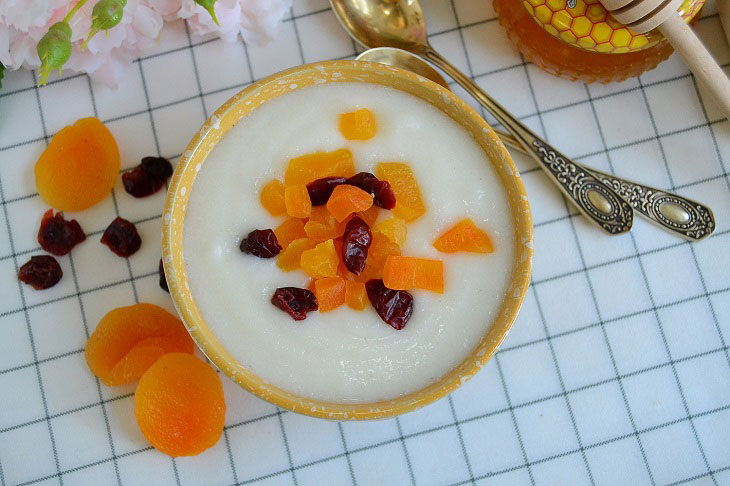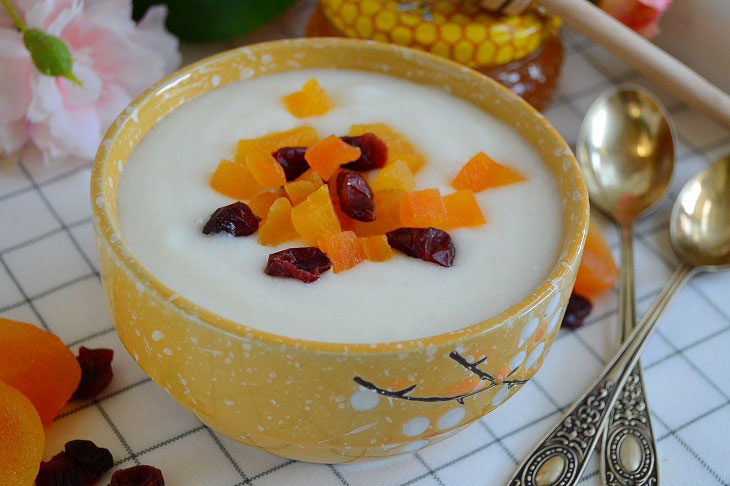 Bon appetit!