Delicious juicy sausages can be prepared very quickly, especially if there are ready-made ones available. Of course, you can cook the semi-finished product yourself, but it will take much more time.
You can cook the product in different ways – in the oven, on the grill or on the grate, as well as in a frying pan. Do not underestimate the last proposed option, as when using additional products, you can get a wonderful dish.
Ingredients:
Sausages – 5-6 pcs.
Vegetable oil – 3 tbsp. l.
Fresh herbs – 6-7 branches.
Spices – 3 pinches.
Garlic – 2 cloves.
How to cook:
1. The first step is to prepare all the necessary products.
Sausages can be bought chilled – be sure to check the expiration dates. If the manufacturer is not familiar to you, be sure to read the composition on the package.
Frozen sausages should preferably be thawed at room temperature. Chilled sausages can be washed under running water and dried with napkins.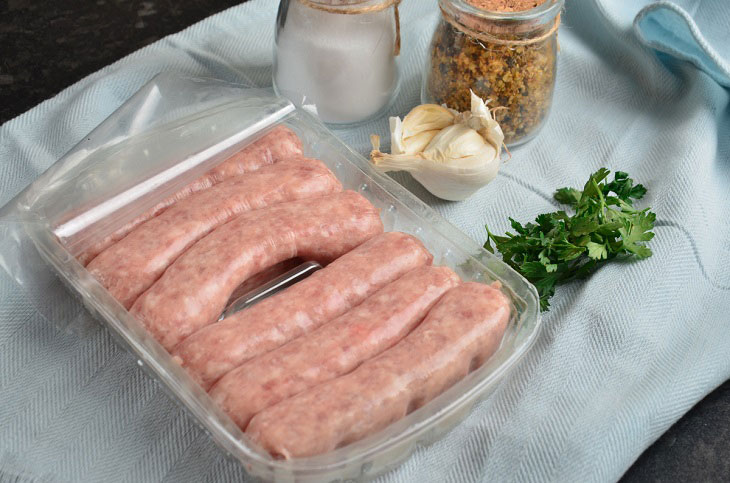 2. Lubricate the heated pan with vegetable oil and lay out the sausages to fry. Make a low fire and cover them with a lid.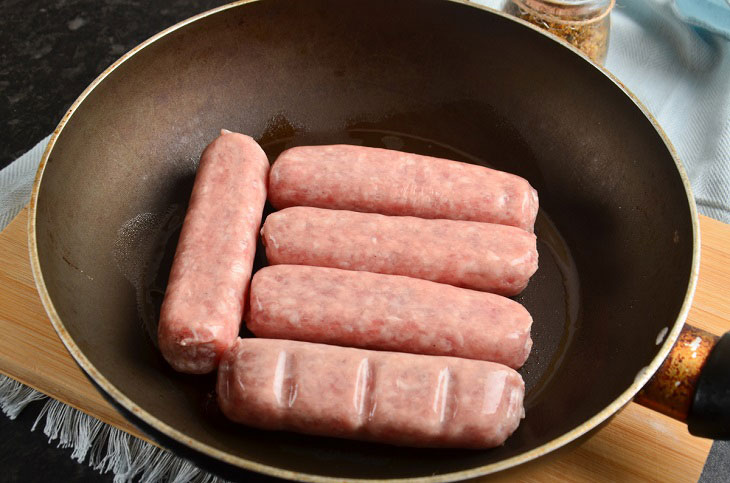 3. After 3-4 minutes, turn the sausages so they brown evenly. Cover with a lid again – then they will be steamed from the inside.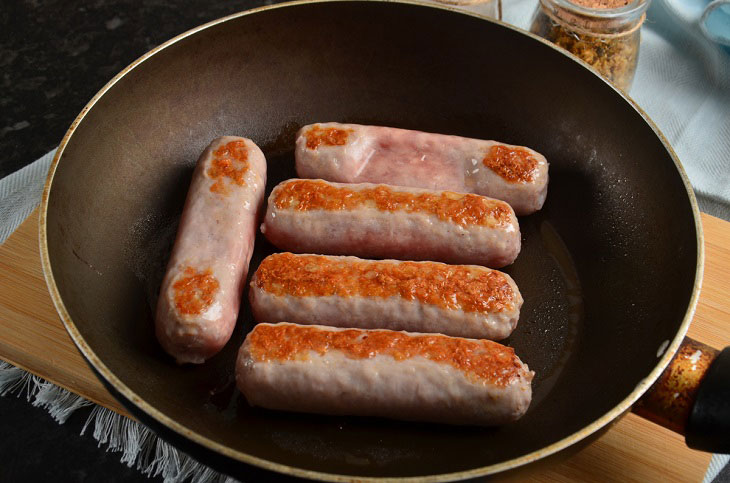 4. Put finely chopped greens in a bowl – you can take parsley, dill, basil. Also add peeled and minced garlic cloves.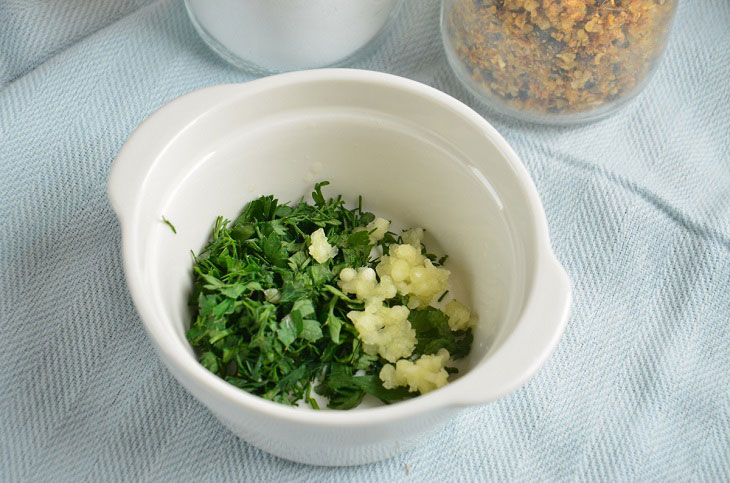 5. Pour vegetable oil into the bowl without a bright aroma and taste, add some spices for a more expressive taste – you can take paprika, coriander, fenugreek. Stir.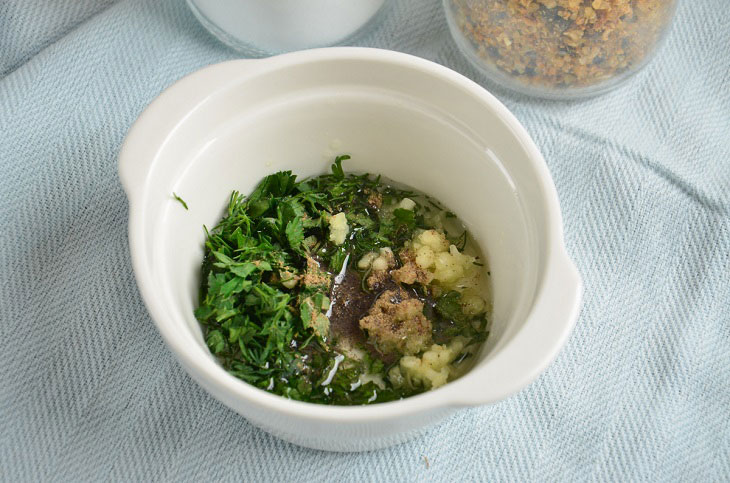 6. Pour 100 ml of water into the pan for sausages and cover with a lid, set the quietest fire and cook the dish in this mode for 10 minutes.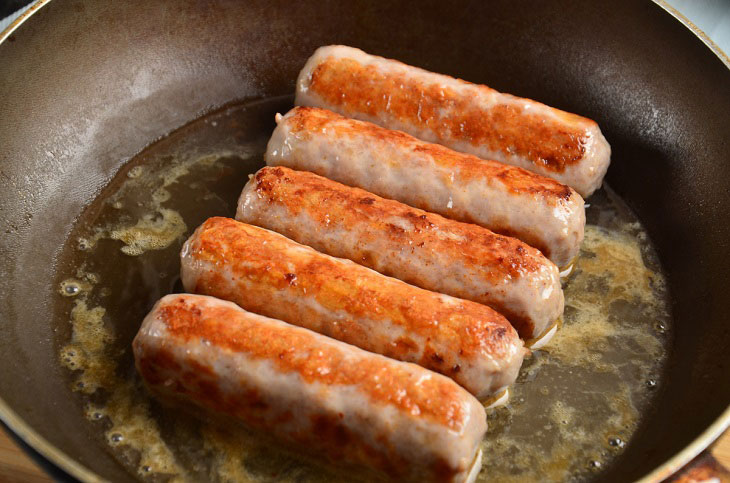 7. Using a brush or a regular spoon, grease the sausages with a fragrant mixture, hold on the stove for another 3-4 minutes, without turning the product over.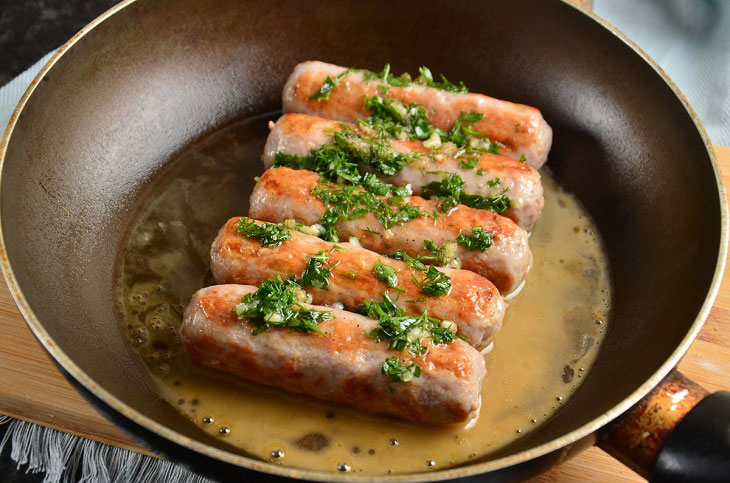 The finished dish can be served immediately, with or without a side dish. You can serve vegetables or pickles with sausages, and mustard is a must. The dish tastes better hot or warm.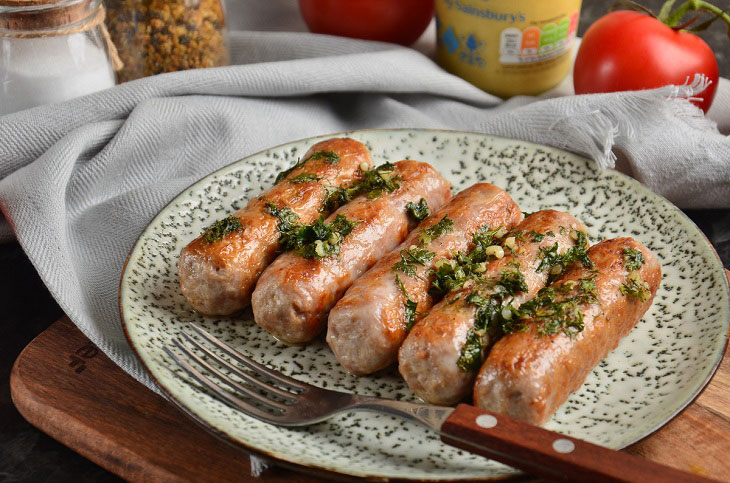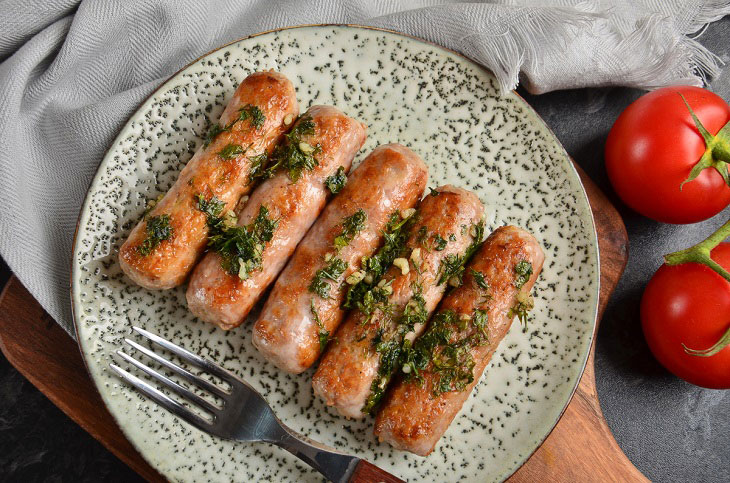 Bon appetit!