Sicilian aranchiki with minced meat are obtained in appearance similar to balls. Cooking them is quick and easy, which is why if you want to surprise your family with some unusual dish, you can safely cook them. Since their main ingredient is rice, there is no need to cook any additional side dish. Minced meat makes them more satisfying, so there is no need to make a meat dish. By the way, when choosing minced meat in a grocery store, you can safely give preference to the one that you like best. Therefore, chicken, and pork, and beef are suitable.
Ready-made Sicilian aranchiki can be served both hot and cold. Perfectly they are combined with absolutely any sauces, for example, with ketchup or garlic. But, you can safely serve them with hot drinks, such as tea or something stronger, beer, as an option.
Ingredients:
Chicken egg – 1 pc.
Boiled rice – 150 g.
Onion – 1 pc.
Minced meat (the one that you like the most to taste) – 70-100 g.
Premium flour – 2 tbsp. l.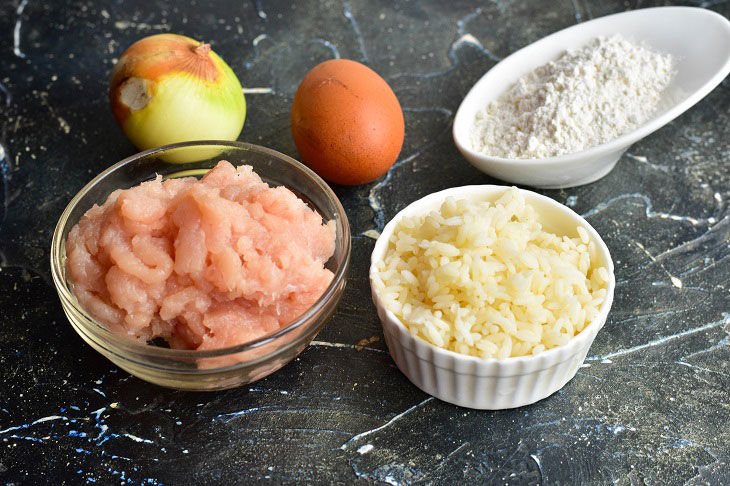 How to cook:
1. So, start the cooking process by peeling, and then dicing the onion. If you have a food processor with a grinder, then you can use it. Well, or take a blender with the same bowl.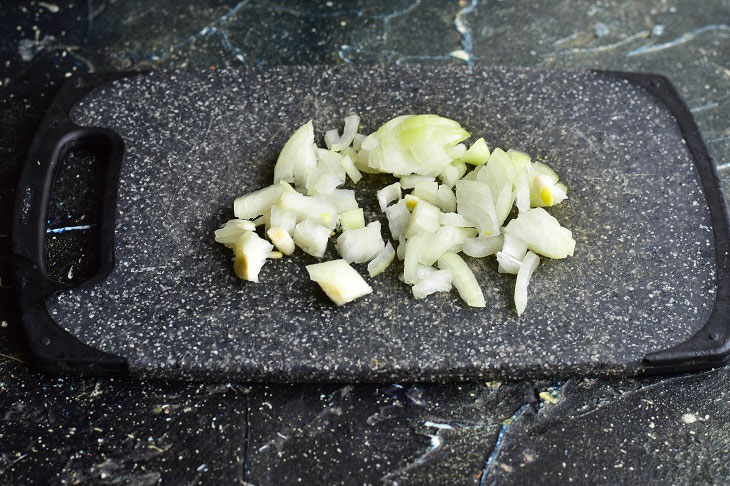 2. Put boiled rice in a bowl. If there is no pre-boiled cereal, then wash it very well. Then put in a saucepan, pour in clean and preferably hot water. Bring to a boil, reduce the heat, and then cook the cereal for 20-30 minutes. The time will largely depend on the variety and type of rice. Then cool it down and beat the chicken egg into it.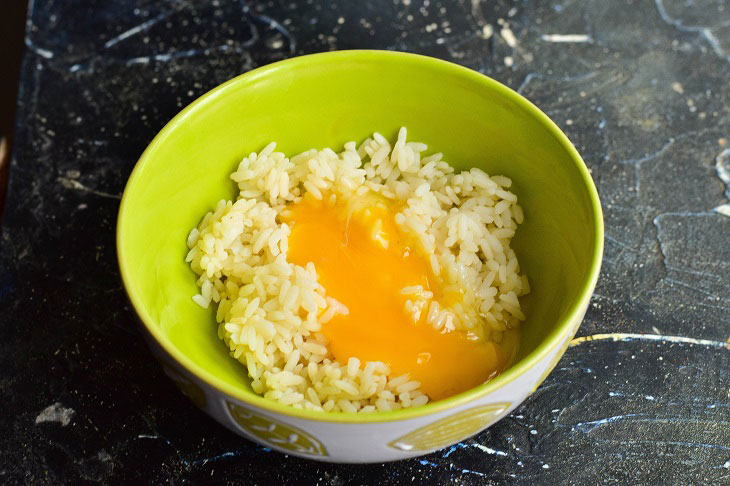 3. Pour in the premium flour. Mix everything very well.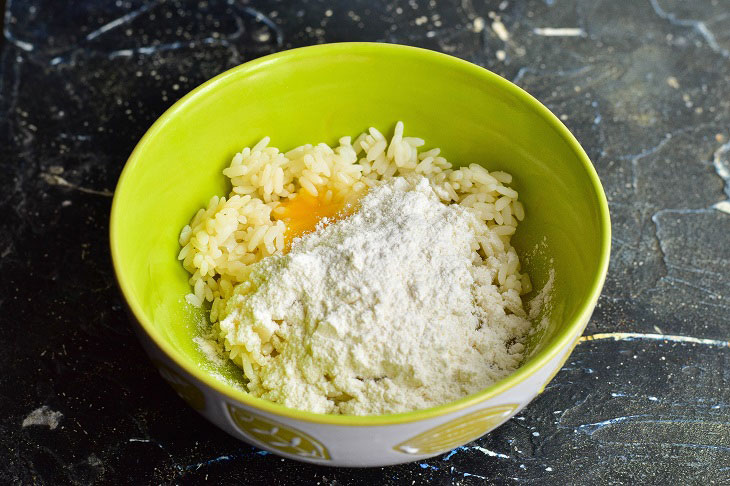 4. Now heat the vegetable oil in a pan. Lay out the minced meat.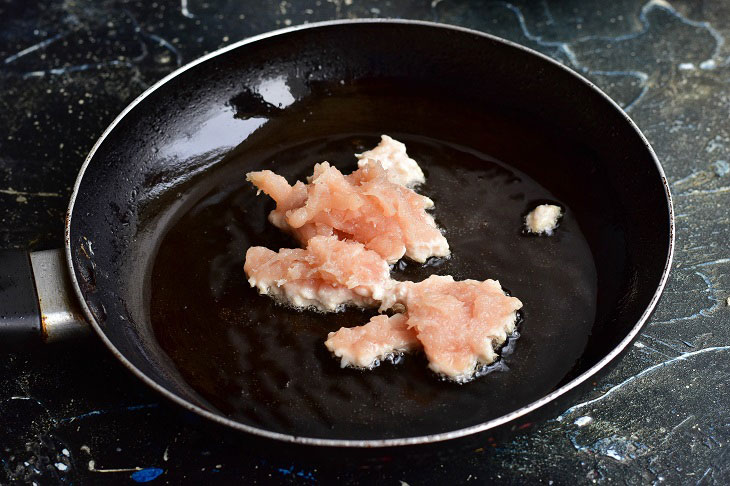 5. Send chopped onion to it.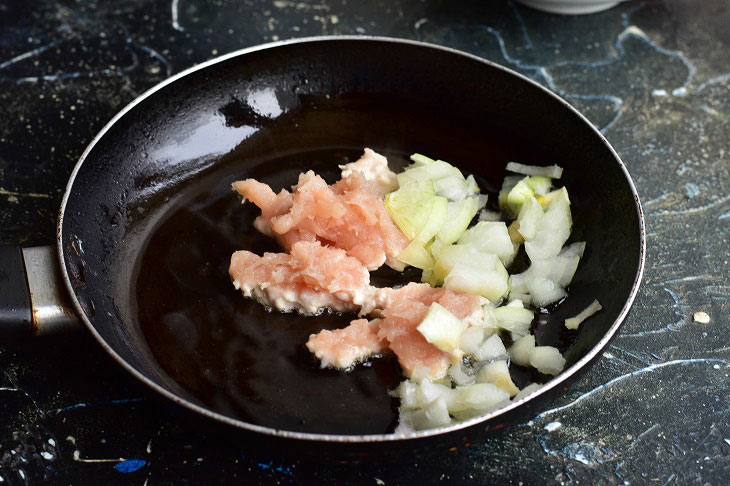 6. Fry everything together for 5-7 minutes.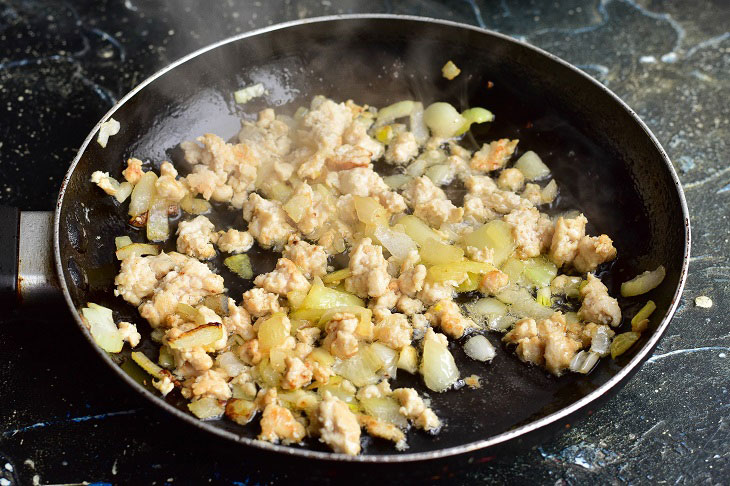 7. Let the meat mass cool a little and put it on the rice. Stir again.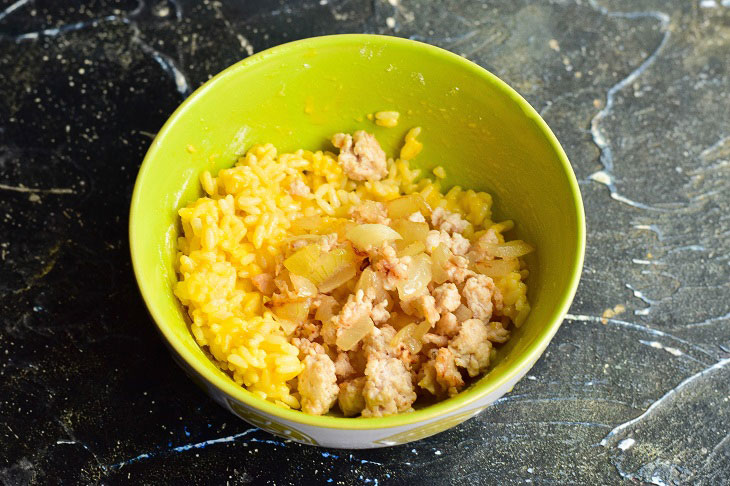 8. Form balls from the mass. To make this easier to do, you can wet your hands with water.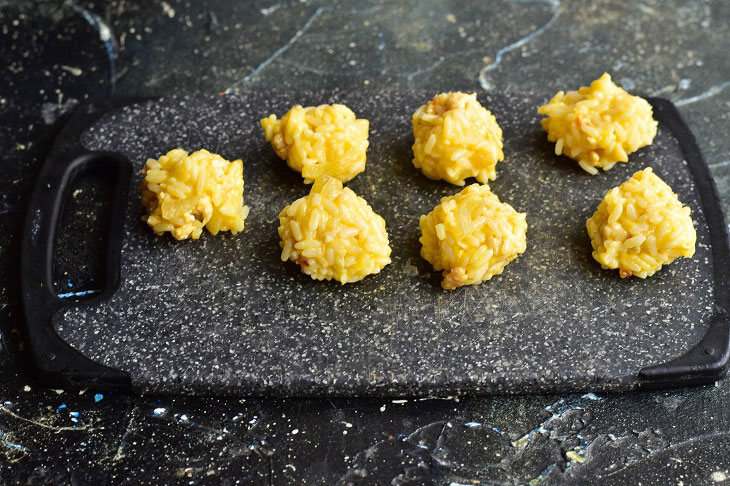 9. Heat vegetable oil in a pan. Lay out the balls. Roast them over moderate heat.
These are the Sicilian aranchiki came out!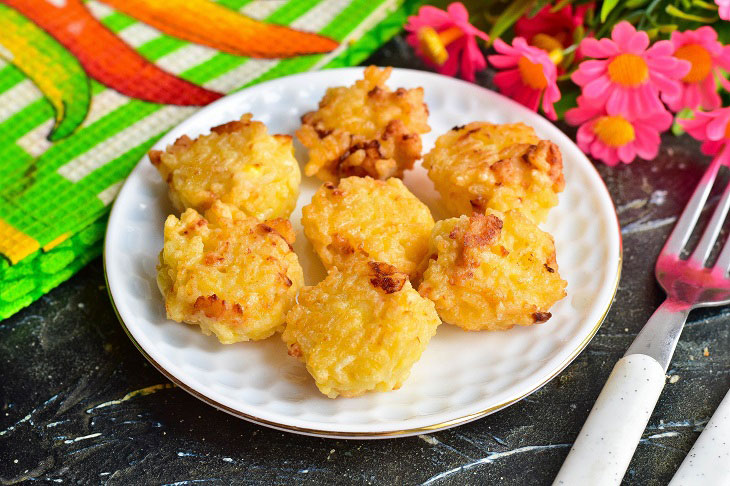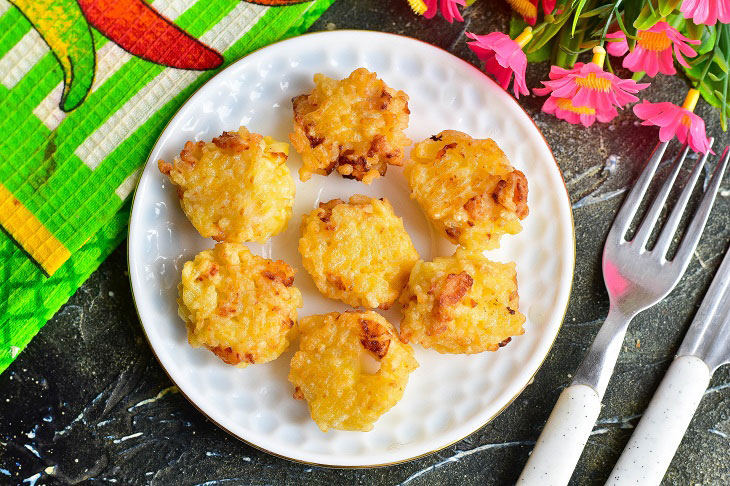 Bon appetit!