A delicious and simple recipe for making homemade ice cream with strawberries, cream and condensed milk. A minimum of time and effort, and at the exit you will get a delicious summer dessert that will save you from the heat and give you a feeling of coolness.
To make strawberry ice cream, you will need fresh berries (choose fragrant ones), as well as cream (the highest fat content) and condensed milk (regular, that is, not boiled). You can freely adjust the degree of sweetness of the dessert to your liking by adding more or less condensed milk.
According to the proportions indicated in the recipe, the ice cream will be rich in berry flavor and sweet. You can cook it without a special ice cream maker, and it is best to freeze it in food containers that can withstand low temperatures.
Ingredients:
Fresh strawberries – 250-300 g.
35% fat homemade cream – 300 g.
Condensed milk with sugar – 250-300 g.
How to cook:
1. Rinse the strawberries, remove the tails, and then dry the berries so that there is no excess moisture left on them – if this is not done, the ice cream will turn out watery (it will be more like sherbet than creamy).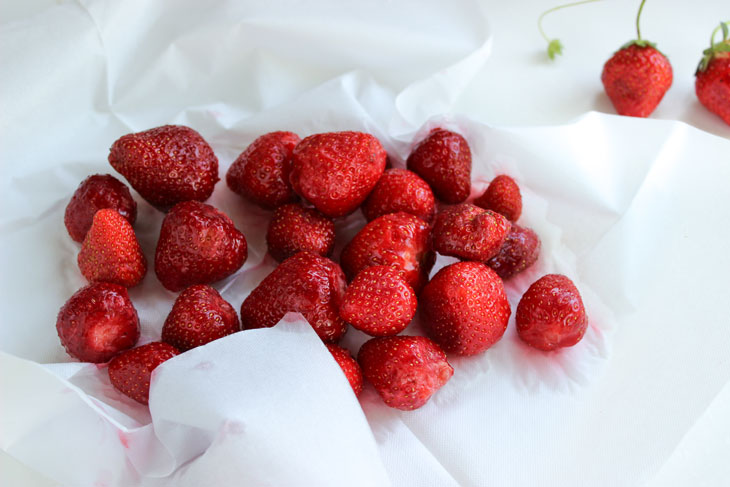 2. Puree the berries with an immersion blender. If the bones interfere with you, then you can additionally rub through a sieve to get rid of them. But it is not necessary to do this at all, since they will practically not be felt.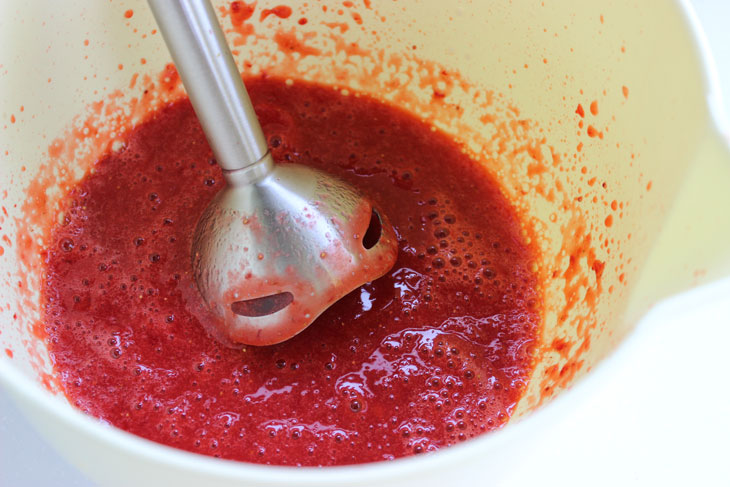 3. Combine strawberries with heavy cream (cold). Blend with a blender until smooth.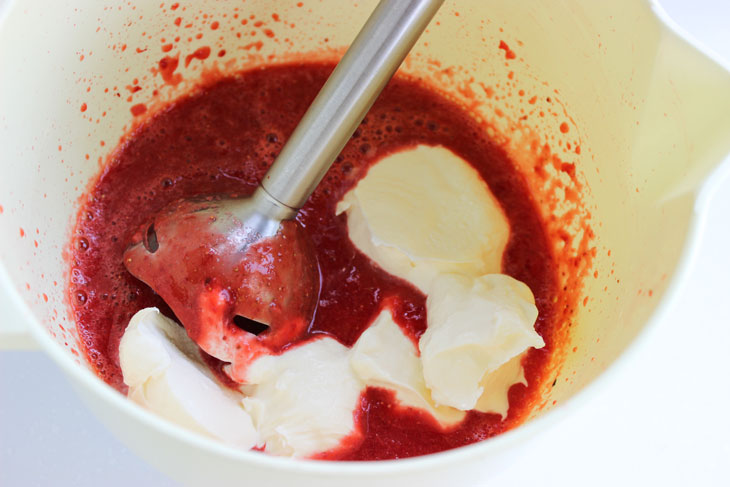 4. Next, add condensed milk – pour it a little, adjust the sweetness to taste. Beat again with a blender.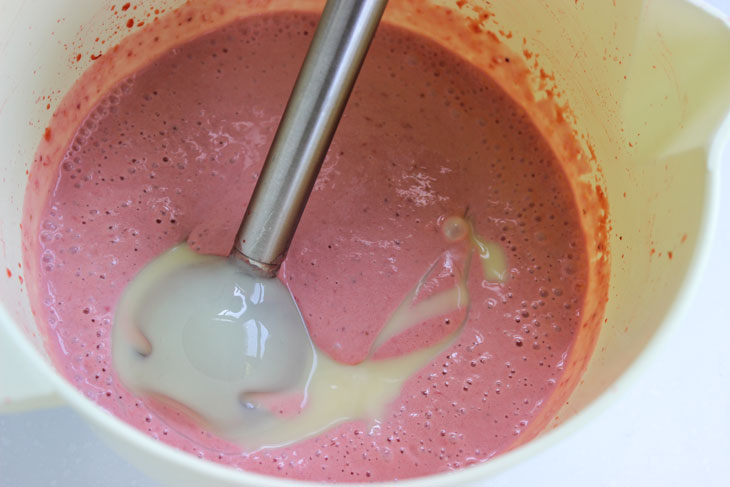 5. At this stage, the mixture will be liquid. Place the bowl in the freezer for half an hour.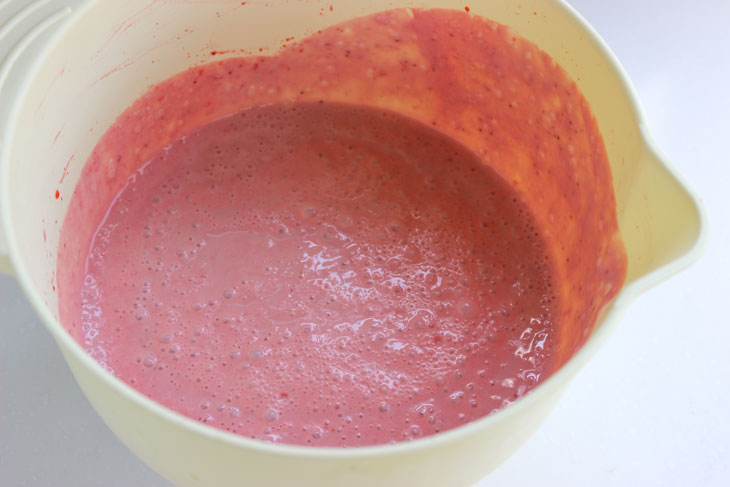 6. After the specified time, beat with a blender for about a minute and return to the freezer for another half an hour. Repeat 2-3 times until you see that the mixture has become thicker and airier. It will have the consistency of melted ice cream. Due to such whipping, you will get very tender and airy ice cream, without large ice crystals that crunch unpleasantly on your teeth.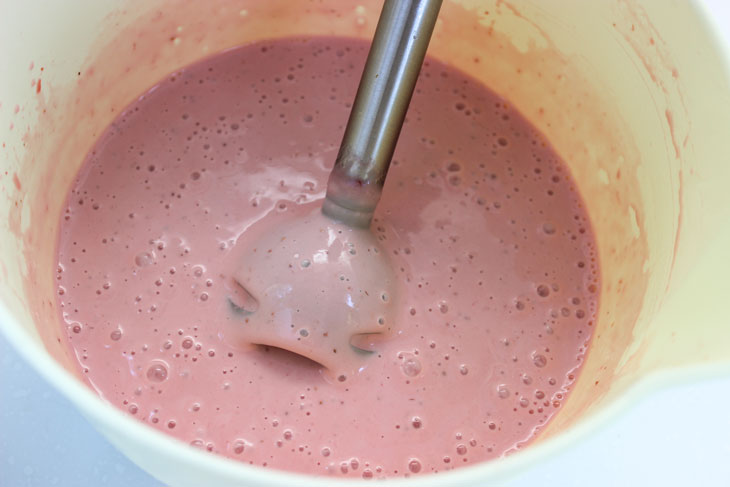 7. Pour the air mixture into a freezer container. If you have special molds, you can use them. Or, as an option, you can put ice cream in plastic cups (in portions), place a wooden stick in each and freeze in this form.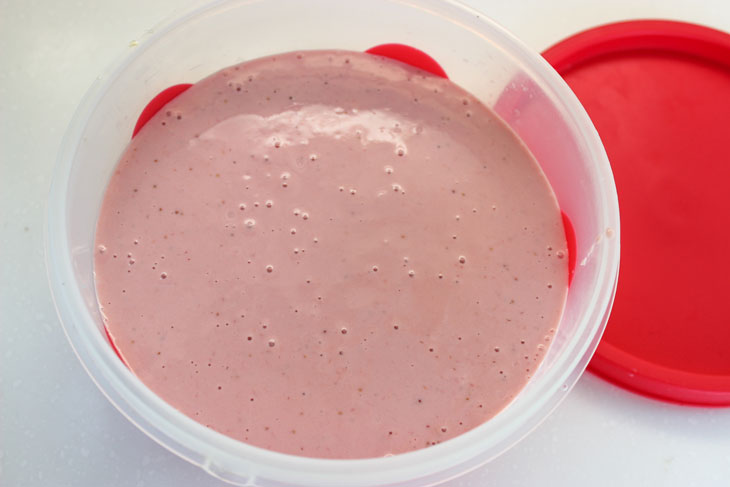 8. Strawberry ice cream should spend at least 5 hours in the freezer. During this time, it will completely stabilize and harden very well. To make it easier to scoop it up with a spoon, let the container stand at room temperature for about 15 minutes, and then lay out the servings.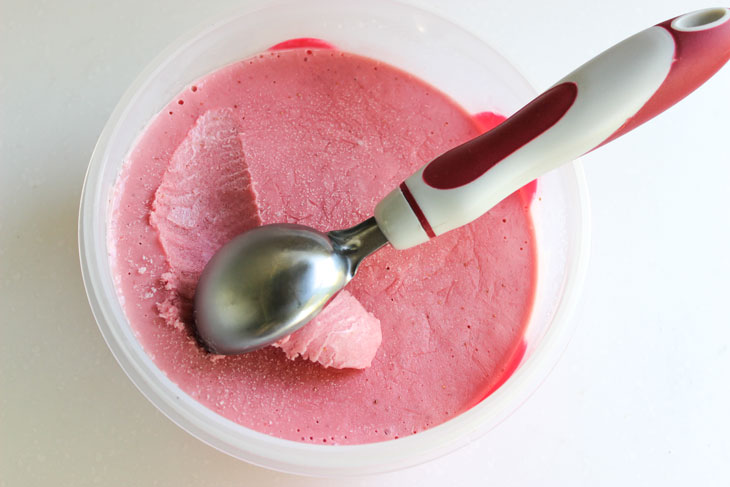 Delicious and fragrant homemade ice cream is ready – help yourself! Garnish with fresh berries, mint leaves or drizzle with syrup before serving.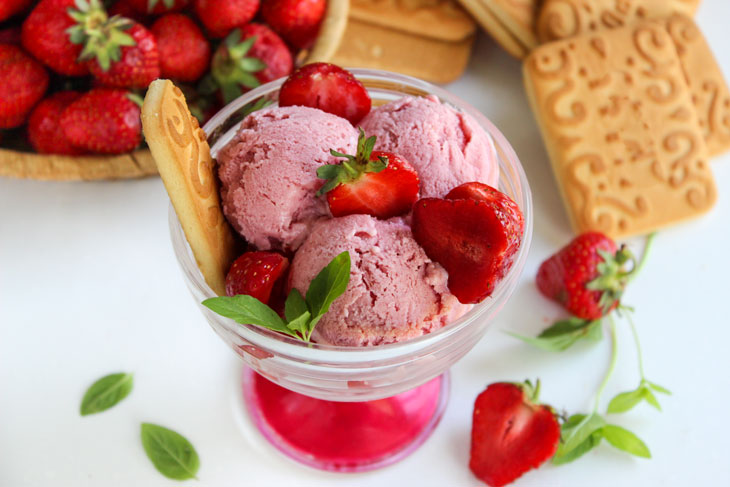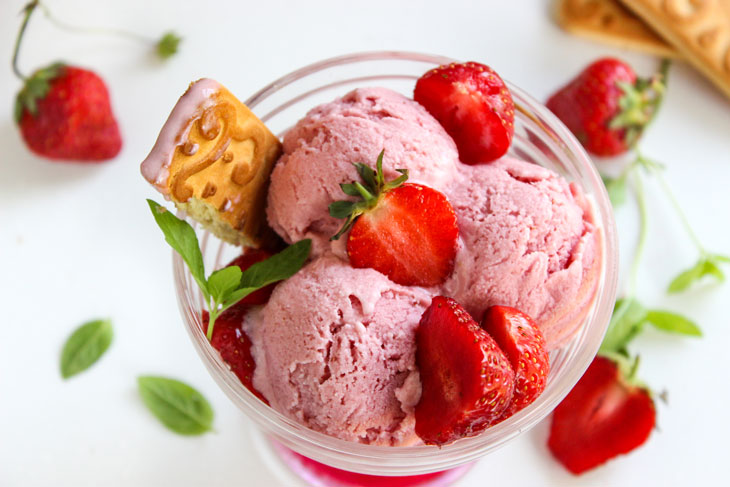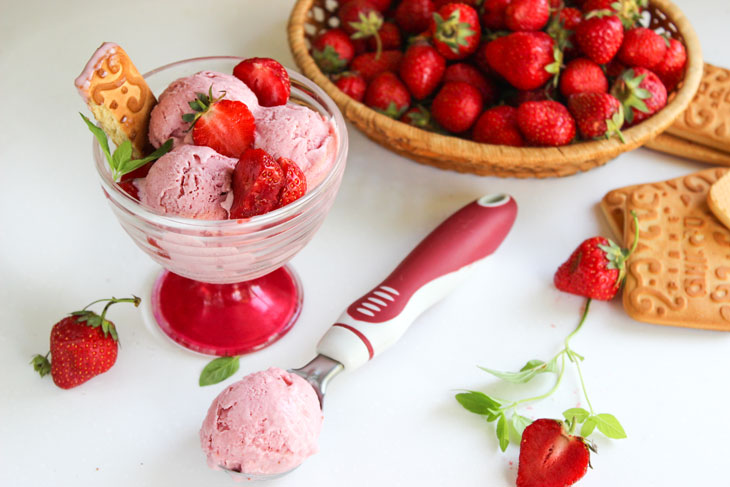 Enjoy your meal!