This is the easiest first course to make. In this soup, fish and vegetables – potatoes, onions and carrots – perfectly harmonize with each other. In addition, this dish is characterized by the tenderness and subtle flavor of processed cheese. And pink pieces of pink salmon, although canned, make the soup not only incredibly appetizing, but also elegant. By the way, the dish is all-season, that is, it can be prepared at any time of the year.
Ingredients:
Canned pink salmon natural – 245 g (1 bank).
Processed cheese – 180-200 g.
Potato – 3 tubers.
Medium carrot – 1 pc.
Onion – 1 head.
Refined sunflower oil – 2 tbsp. l.
Salt – to taste.
Parsley greens – a few branches.
Water – 1 liter 500 ml.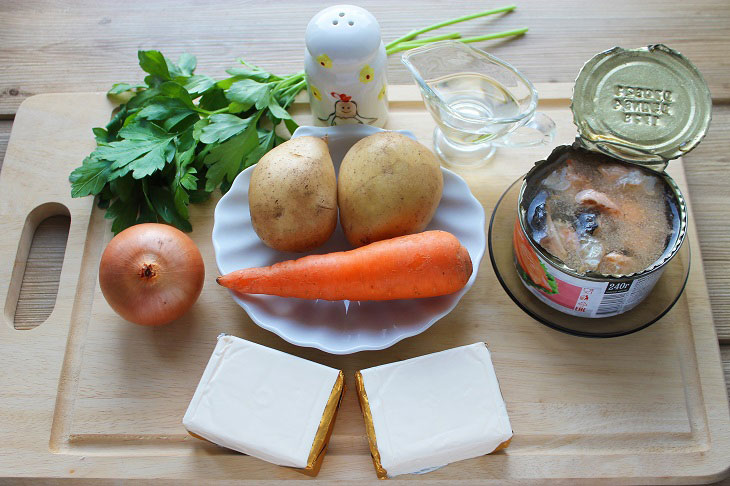 How to cook:
1. Transfer the pink salmon from the jar to a plate, after draining the liquid away. Mash the fish pieces with a fork.
You can replace canned pink salmon with any other canned food of your choice.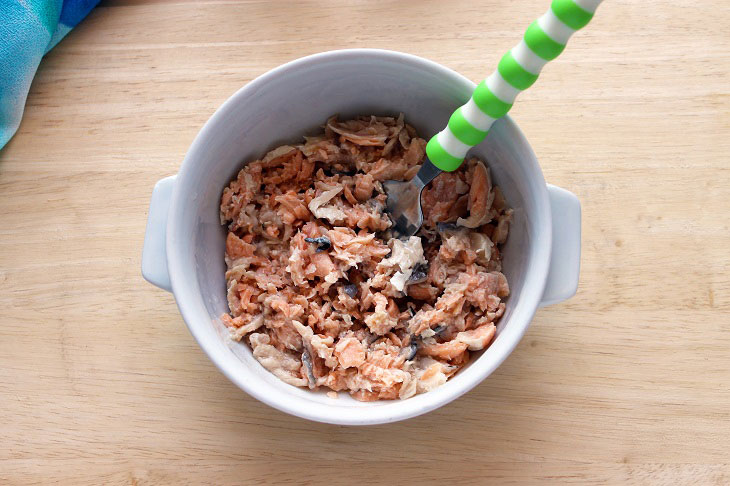 2. Peel the onion, wash and chop finely.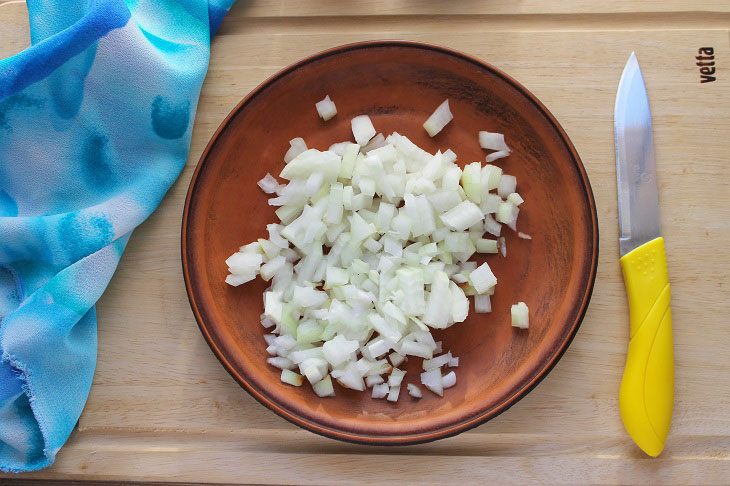 3. Wash potatoes and carrots well and peel.
Cut the tubers into cubes with a side of approximately 1.5 centimeters.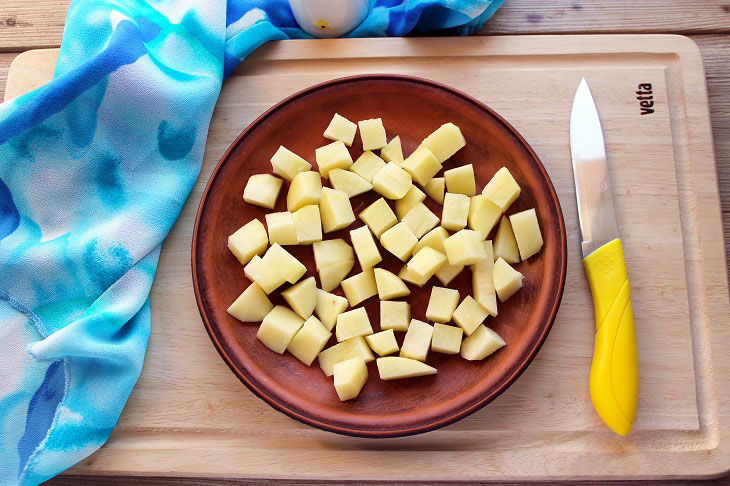 4. Grate carrots on a grater with large holes.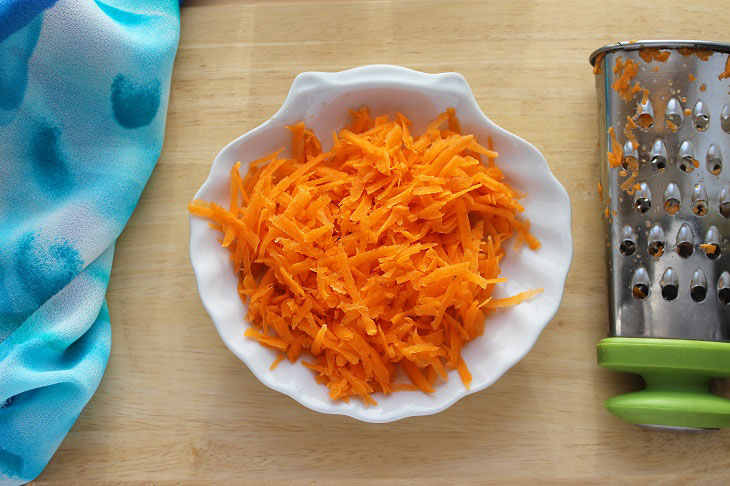 5. Put a frying pan with sunflower oil on fire for a short while. Add onions and carrots and fry until golden brown.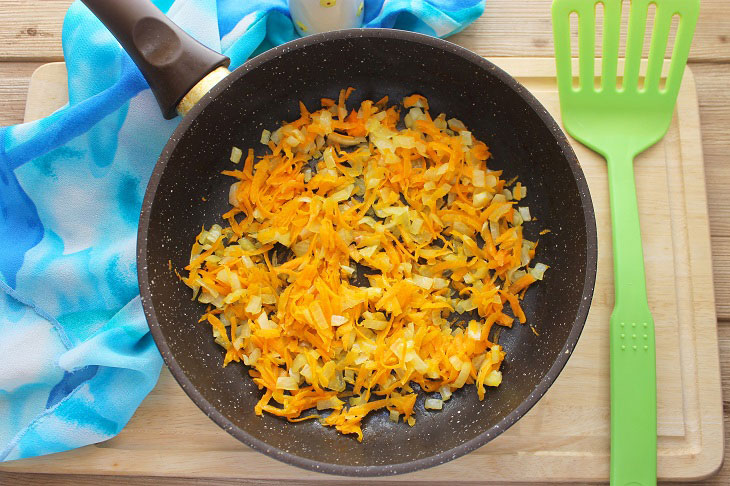 6. Boil water in a saucepan, salt. Pour in the potatoes.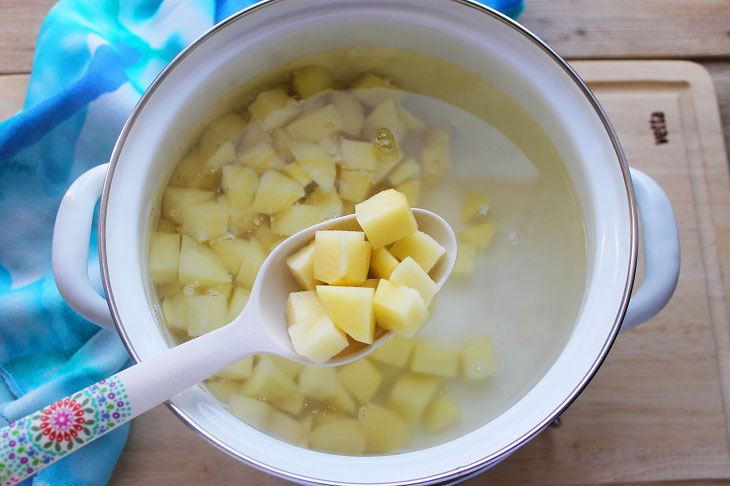 7. Add melted cheese.
To prepare soup, choose processed cheese, the packaging of which will say "for soup" or "for hot dishes" or "creamy".
It can be cut into pieces. Constantly stirring along the bottom, bring to a boil. Then cook for 15-20 minutes over low heat.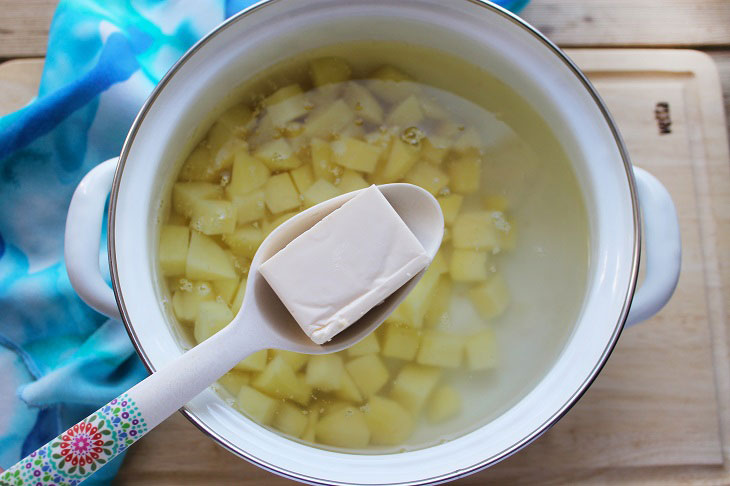 8. Then add roast.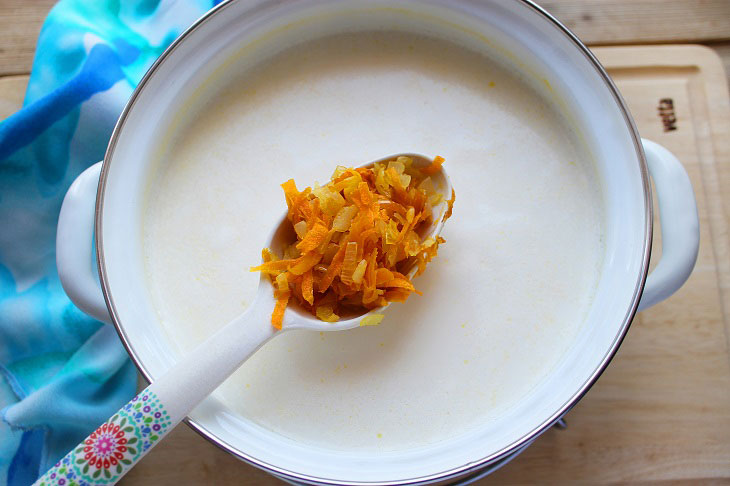 9. Put pink salmon into the broth. Taste for salt, if necessary, add salt. Continue cooking for another 10 minutes.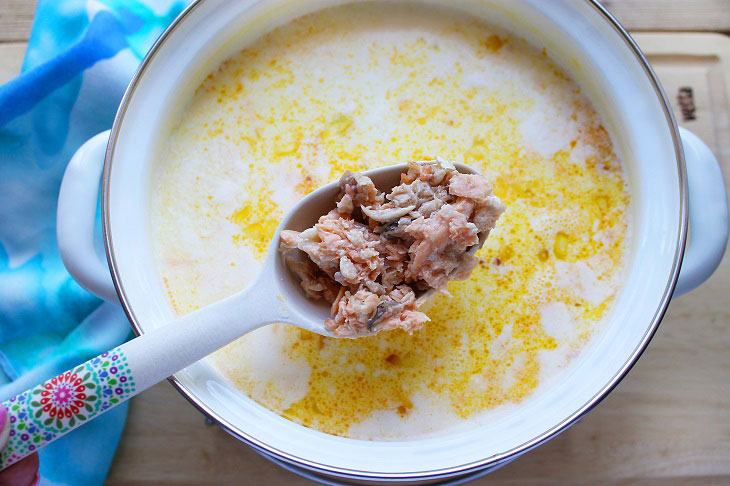 10. Pour fragrant soup with canned pink salmon into serving bowls, sprinkle with chopped parsley and serve. You can also use chopped dill to decorate the dish.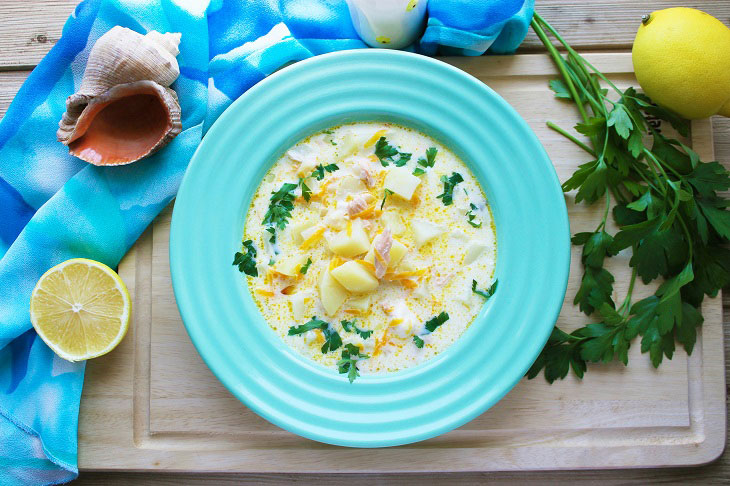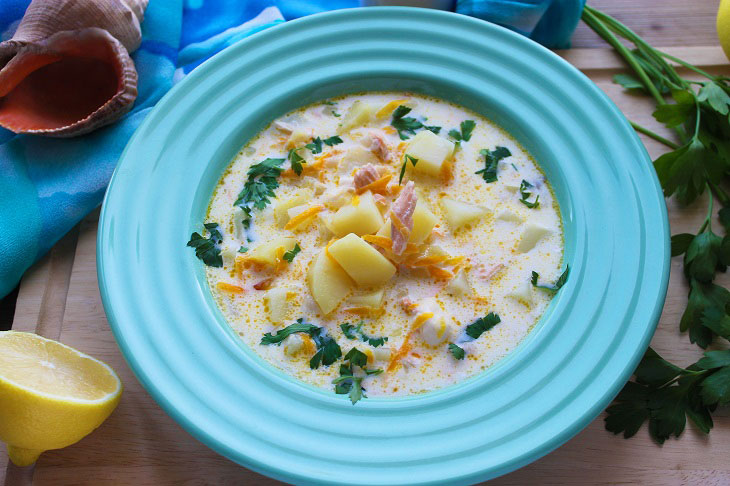 Bon appetit!