Yeast dough on mineral water turns out to be very airy and absolutely any pastry can be made from it. To knead it, you should purchase mineral water in advance. If the dough will be used to make a pie, for example, with cabbage, then only 0.5 tbsp of sugar should be added. l .. If it will be used to prepare some kind of sweet pastries, then sugar must be added in the amount indicated in the list of ingredients.
In order for the yeast dough to quickly come up, it must be put in a warm place. You can preheat the oven in advance (setting the temperature to 100 degrees), and after kneading, put the dough in it, covering it with a towel on top, and turning off the oven, respectively.
Ingredients:
Premium flour – 2-2.5 tbsp. (depending on the manufacturer of the flour).
Mineral water – 0.5 tbsp.
Salt – 1 pinch.
Sugar – 3 tbsp. l.
Vegetable oil – 1 tsp.
Dry yeast – 0.5 tsp.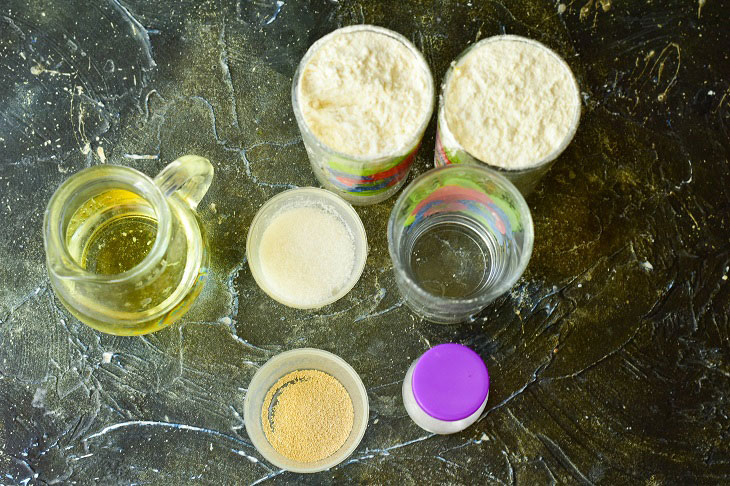 How to cook:
1. Pour mineral water (room temperature) into a deep bowl in which you always knead the dough. Add salt and sugar to it immediately. Stir to dissolve both ingredients.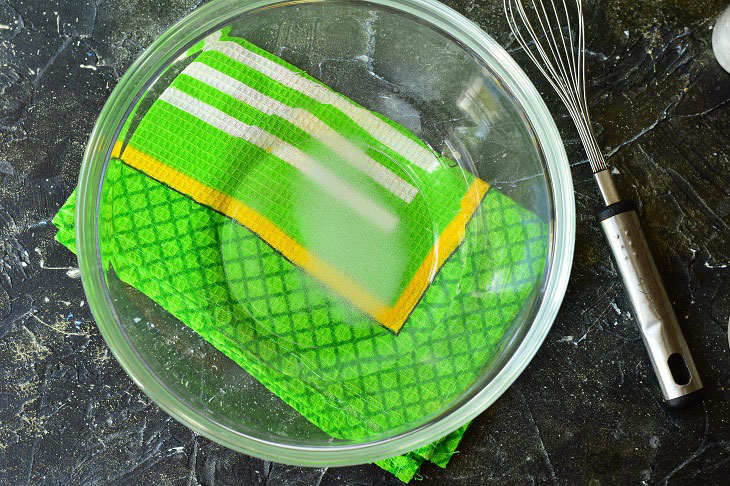 2. Add dry yeast. Stir again.
An important point: dry yeast must be with normal expiration dates. It should be borne in mind that it is better to use a small package of yeast, since after opening it, the yeast retains its properties for only 2 days. If you put them in an airtight jar and put it in the refrigerator, they will lie for about two weeks, no more.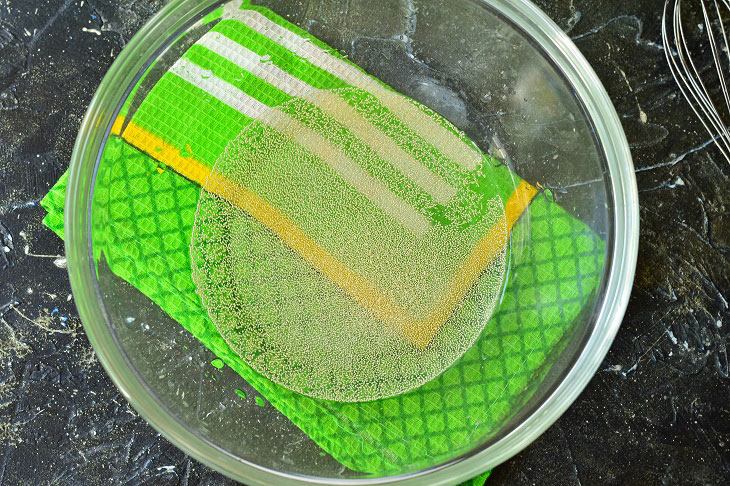 3. Now add the sifted flour.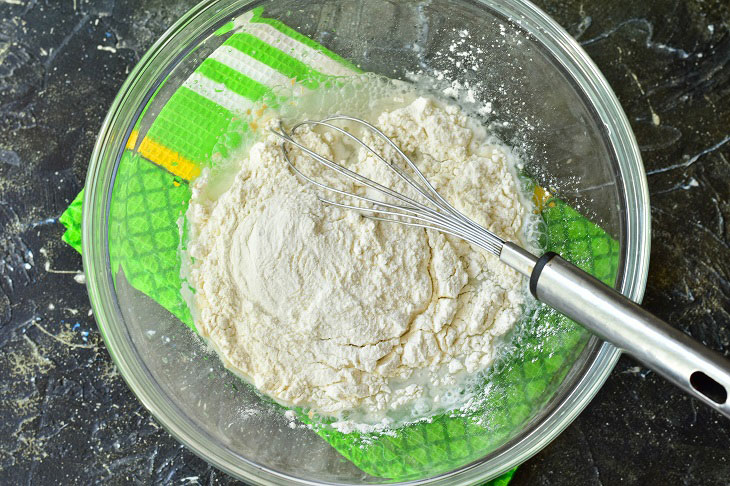 4. Knead the dough with your hands, at the end pour in the vegetable oil. By the way, you can safely load all the ingredients into the bowl of the bread machine and select the program for kneading the dough. Most often it is called so – "Dough".
The time of kneading the dough in the bread machine depends on its power and the manufacturer's company.
In the Mulineks bread machine, the dough is kneaded in 1 hour and 20 minutes.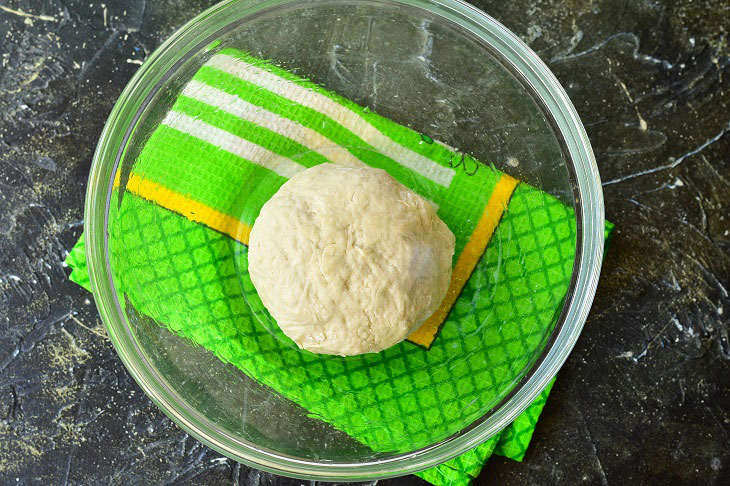 5. Leave the dough in the oven for 40-60 minutes.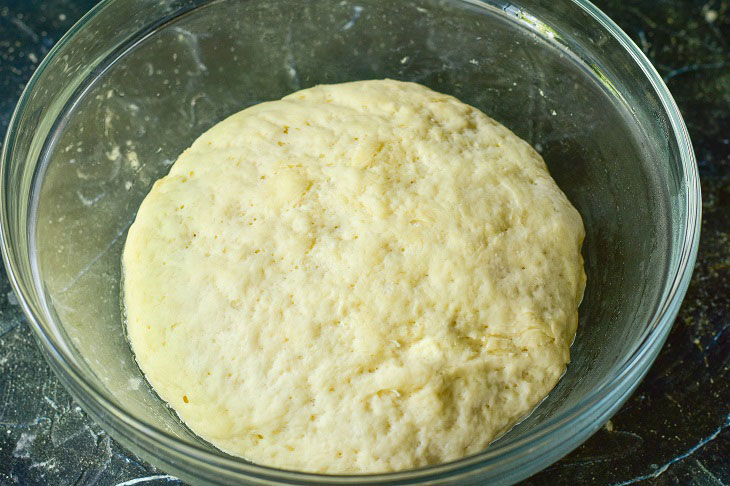 6. Before baking, punch down the dough and you can safely use it.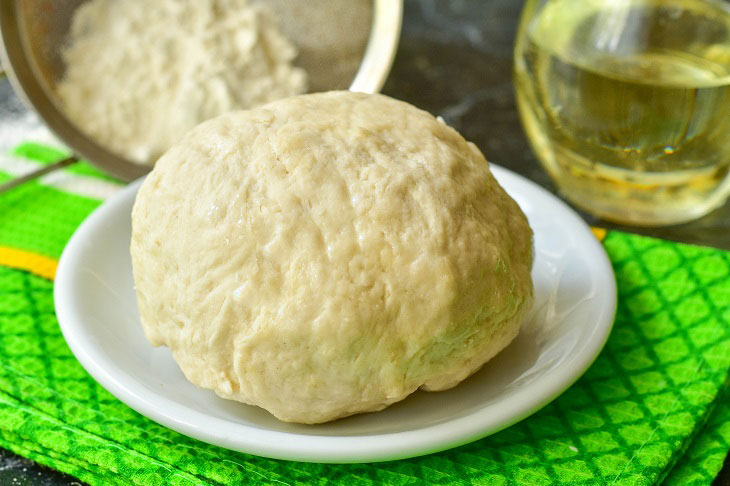 Bon appetit!