The sorrel pie is not too sweet and rather unusual in taste. You can cook it for tea, although such a pie will be indispensable as just a snack.
The preparation of products should be approached carefully. So, you need to use some kind of fermented milk product. It can safely be either kefir or homemade sour milk. Sour cream with any percentage of fat is also suitable. You can bake a cake in a round or square shape. Sorrel is better to take fresh, the amount of sugar may vary according to your taste preferences.
Ingredients:
Fresh sorrel – 1 bunch.
Kefir with any percentage of fat content – 0.5 tbsp.
Chicken egg – 1 pc.
Salt – 1 pinch.
Sugar – 1.5-2 tbsp. l.
Premium flour – 1 tbsp.
Baking soda – 2 pinches (you can use baking powder instead).
Vegetable oil – 1 tsp.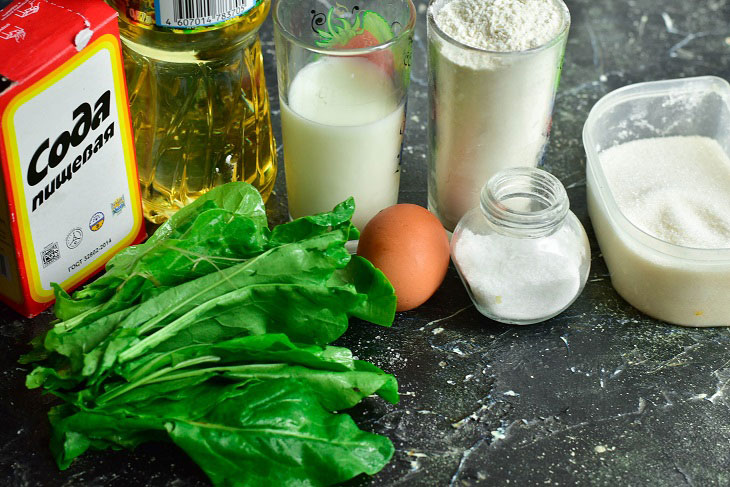 How to cook:
1. Crack the egg into a medium sized bowl. Pour literally 1 tbsp to it. a spoonful of sugar and salt.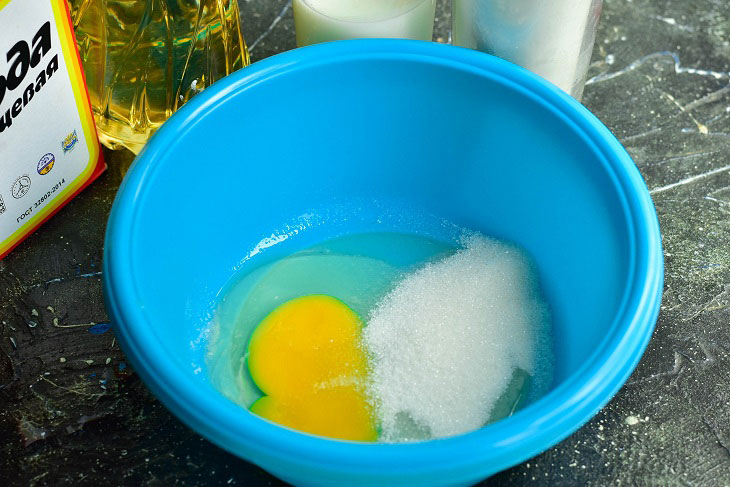 2. Pour in kefir, you can preheat it a little, but this is an optional procedure. Mix everything with a whisk or use a mixer for this.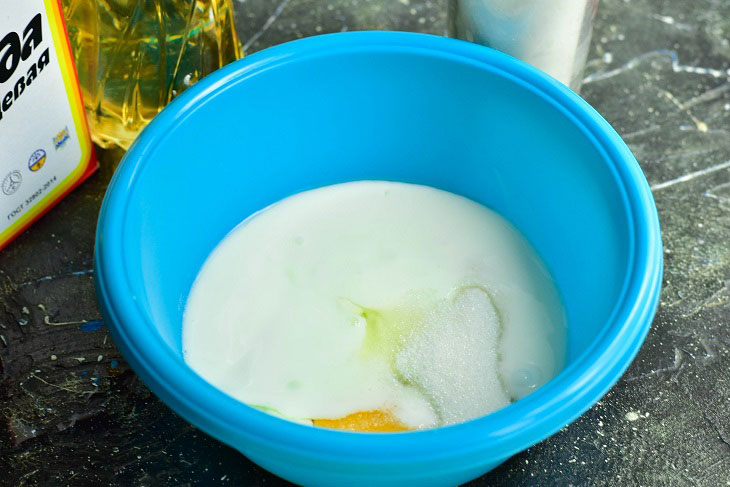 3. Pour in the soda. At this stage, it will be seen that it has reacted with the fermented milk product that you added before.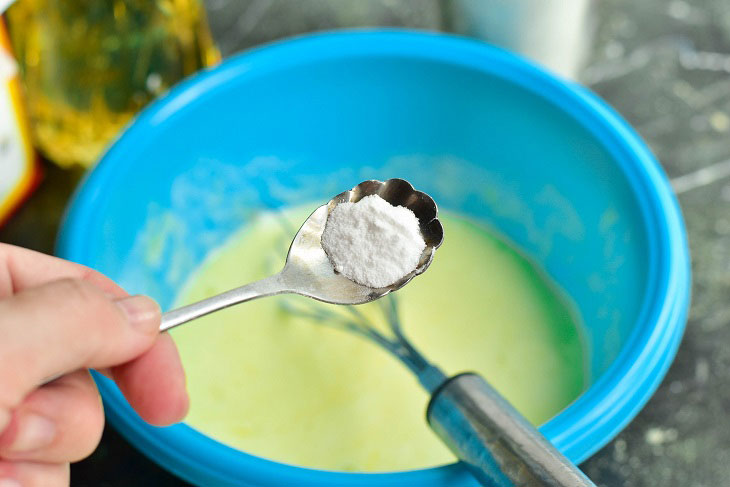 4. Pour in the wheat flour. You can pre-sift it through a sieve, so the dough will be more airy.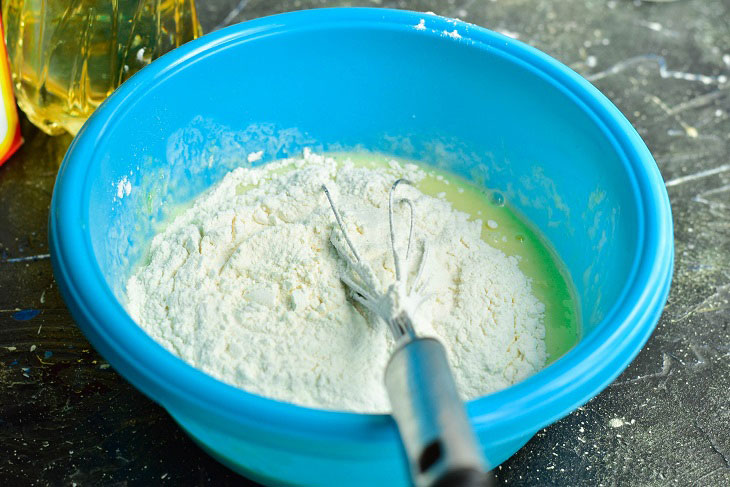 5. Mix well. The dough must be homogeneous in structure and, of course, without lumps.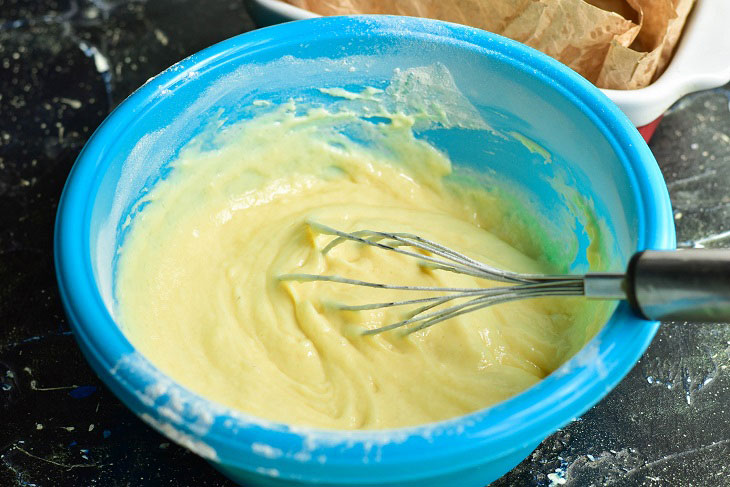 6. Pour half of the dough into a baking dish, cover it with parchment paper and grease with vegetable oil.
If there is no parchment, then just grease the mold itself.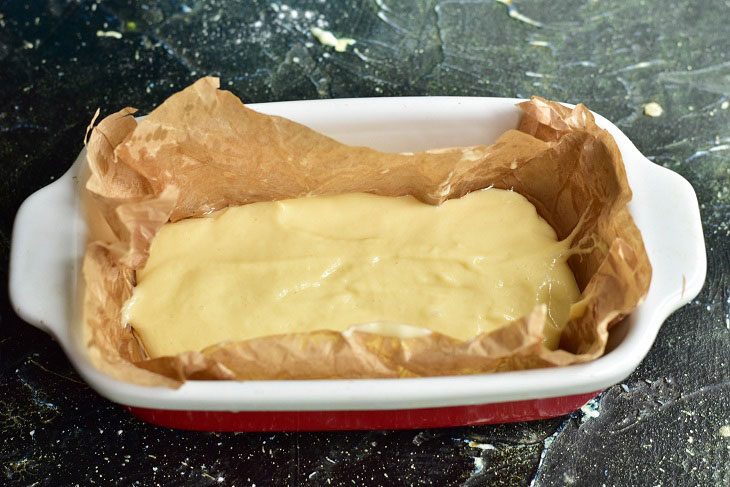 7. Put finely chopped sorrel in a bowl and add the remaining amount of sugar. Mix everything well, you can even grind it a little with your hands.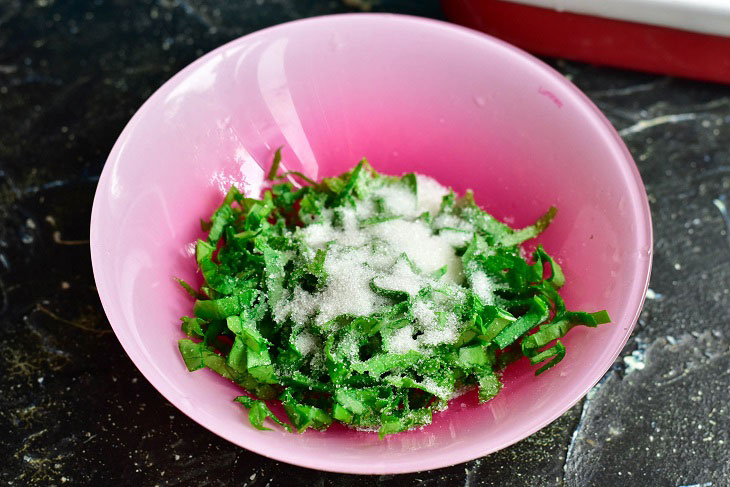 8. Lay the sorrel on top of the dough.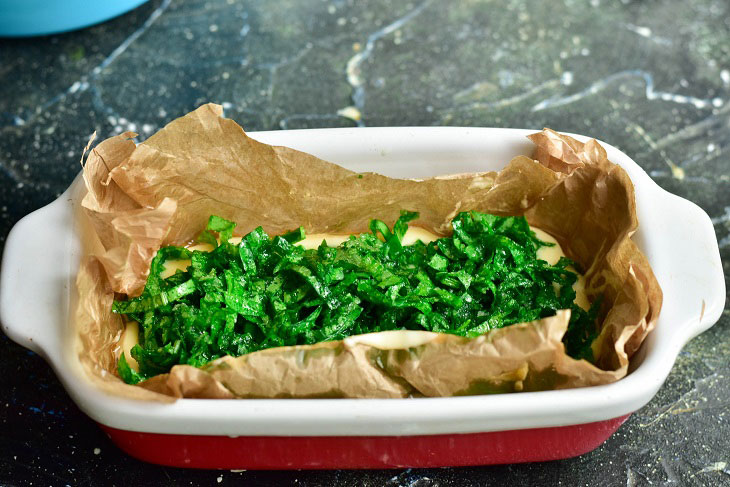 9. Now send the rest of the dough to it.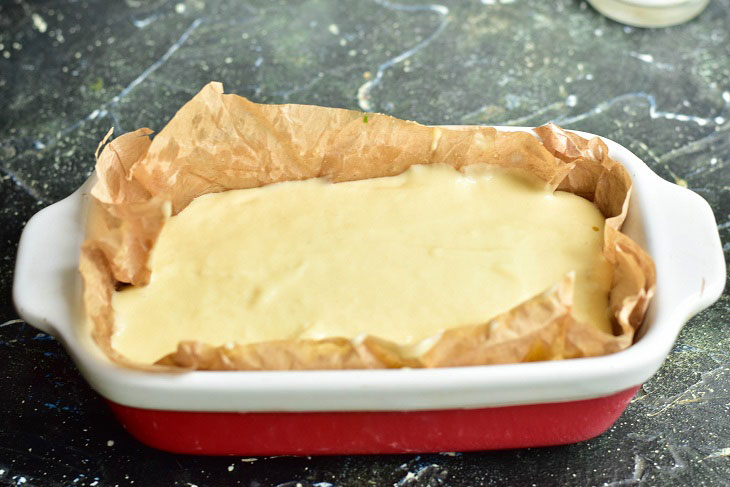 10. Send the cake to the oven preheated to 190 degrees for 30-35 minutes. Readiness must be checked with a wooden stick-skewer.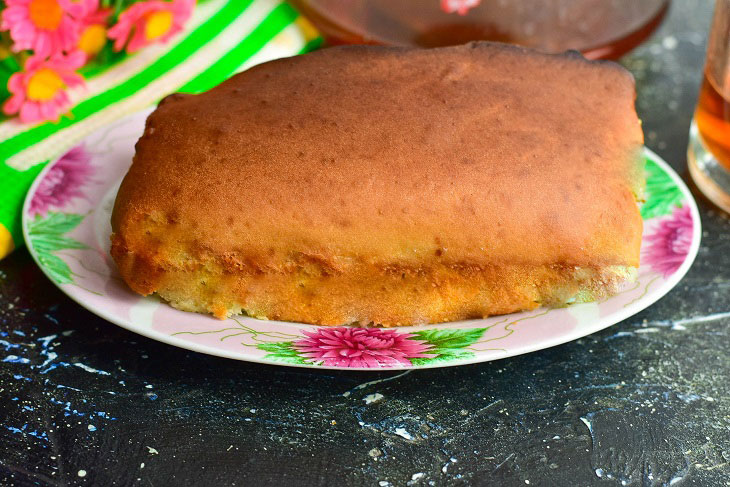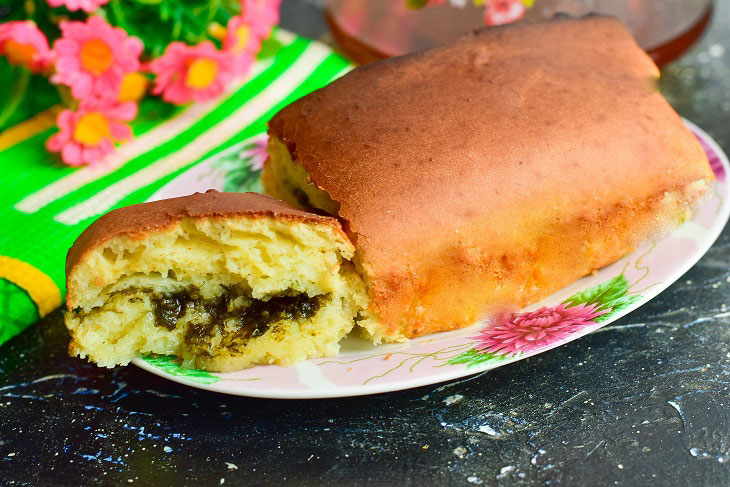 Bon appetit!