Rolls with condensed milk and walnuts can be prepared in just 10 minutes for tea. They are crispy, sweet and very tasty.
You need to fry the rolls in a pan in vegetable oil, but you can simply bake them in the oven. In this case, they will turn out to be less high-calorie. Condensed milk must be boiled and thick. By the way, instead of walnuts, you can safely use any other nuts, for example, peanuts or almonds will do.
Ingredients:
Lavash – 1 pc.
Chicken egg – 1 pc.
Milk – 50 ml.
Boiled condensed milk – 1-2 tbsp. l.
Walnuts – 1 handful.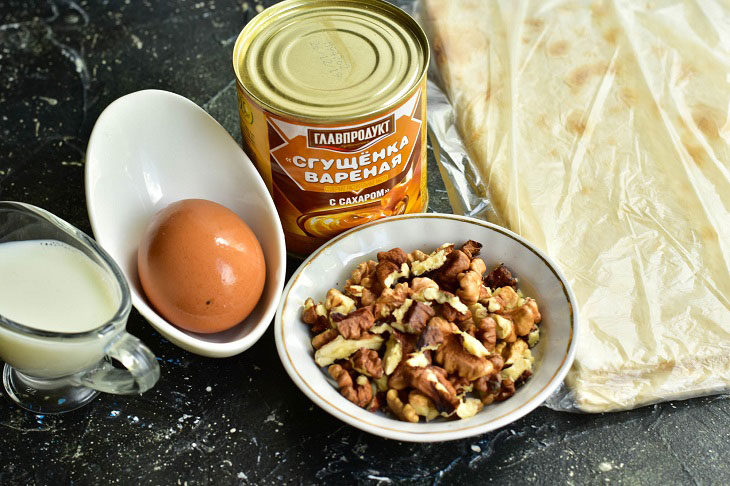 How to cook:
1. Beat the chicken egg into a bowl, pour in the milk. Shake everything very well with a fork.
The batter must be homogeneous. You can add more flour to it, so it will not be so rare.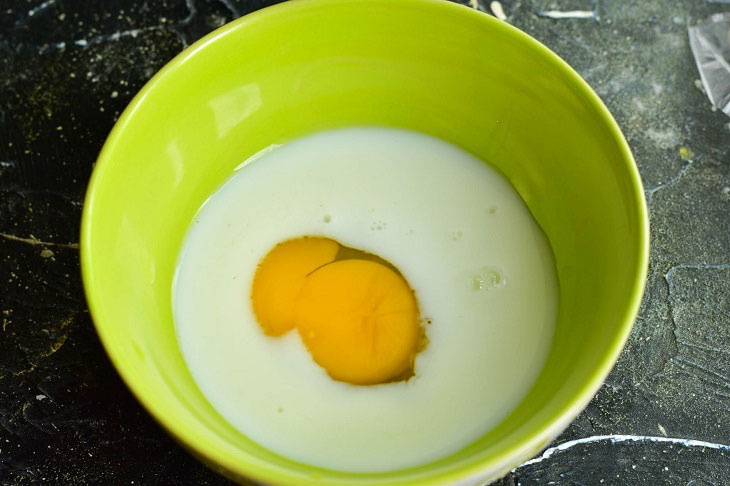 2. Put the pita bread on a wooden board. Cut it first into strips and then into rectangles.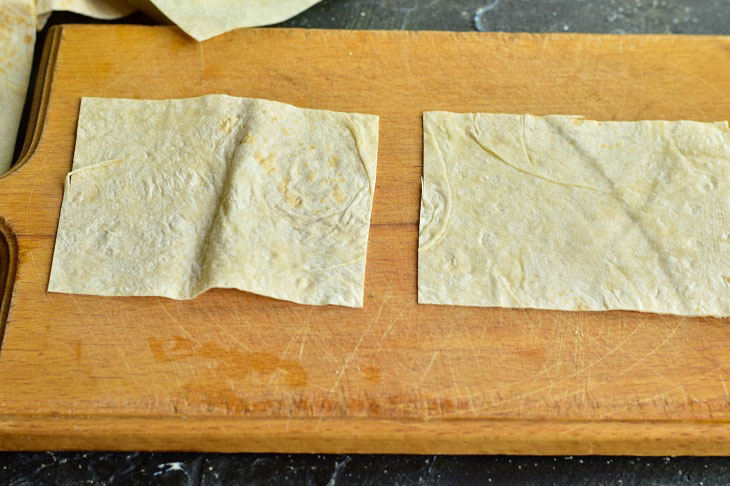 3. Open a jar of condensed milk with a special key, or do this procedure with an ordinary knife. Lubricate the rectangles of pita bread with boiled condensed milk.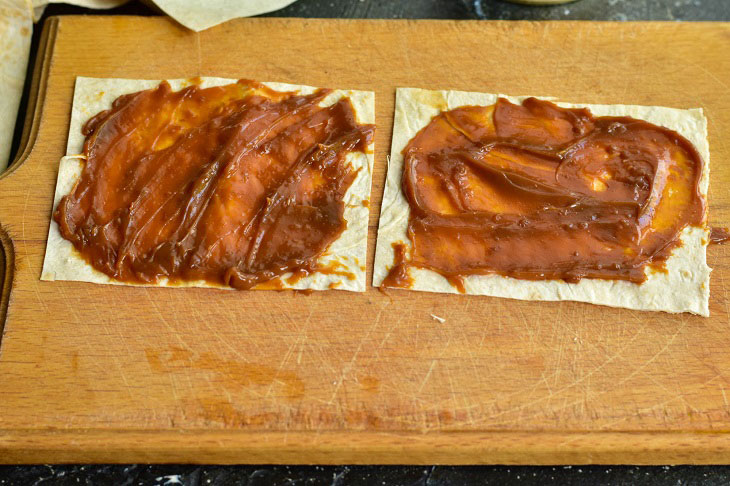 4. Chop the peeled walnuts a little, put them on top of the condensed milk.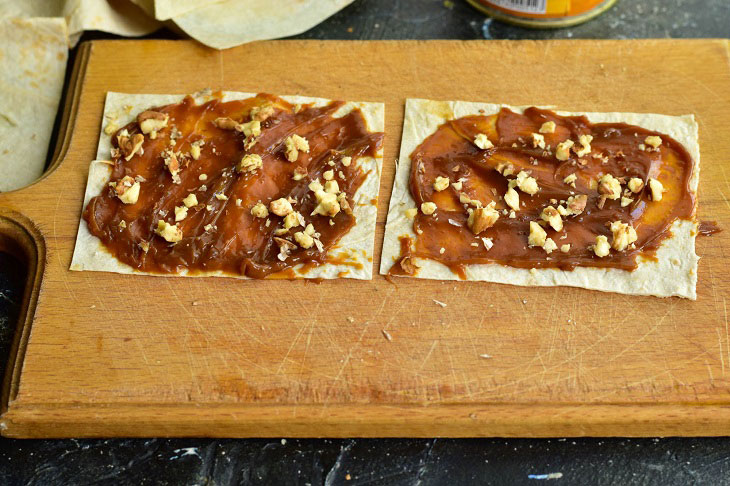 5. Now roll the rectangles into rolls.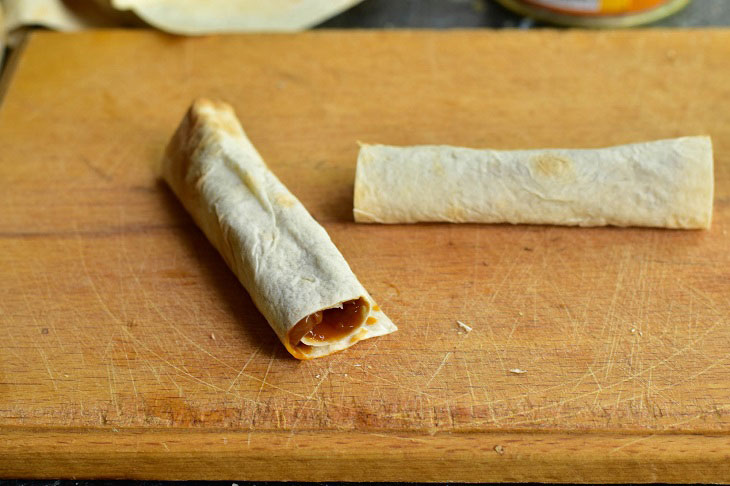 6. Dip each roll into the prepared egg and milk batter.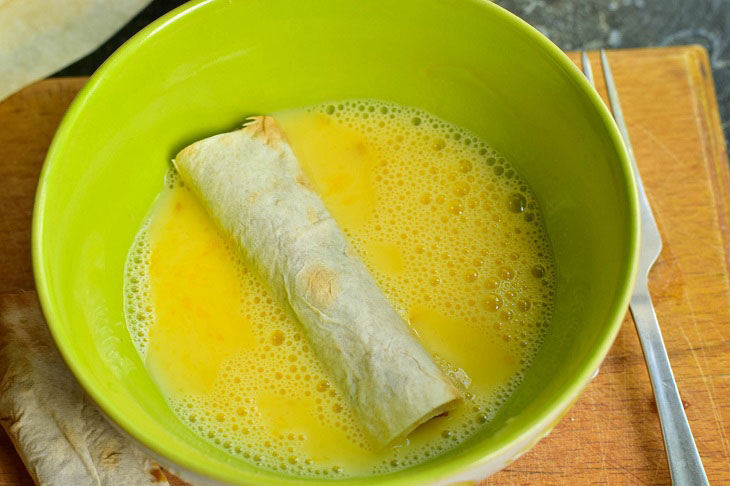 7. Heat vegetable oil in a pan. Lay out the rolls with condensed milk.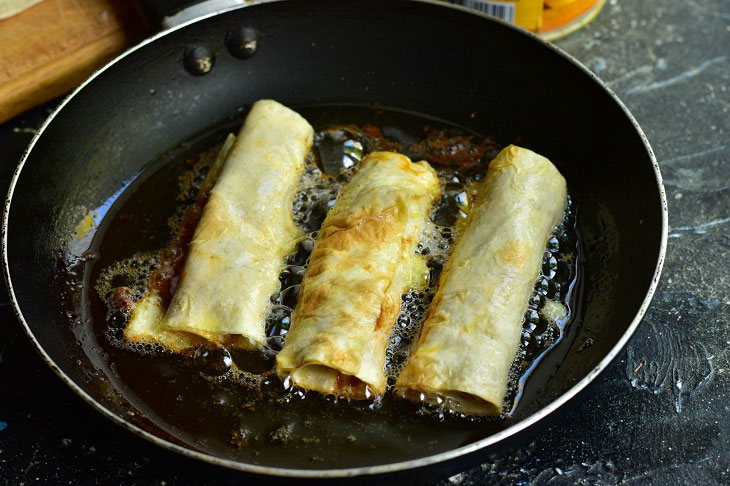 8. Fry them over moderate heat until appetizing and crispy. You can also not fry them in a pan, but bake them in an oven preheated to 190 degrees for 5-7 minutes.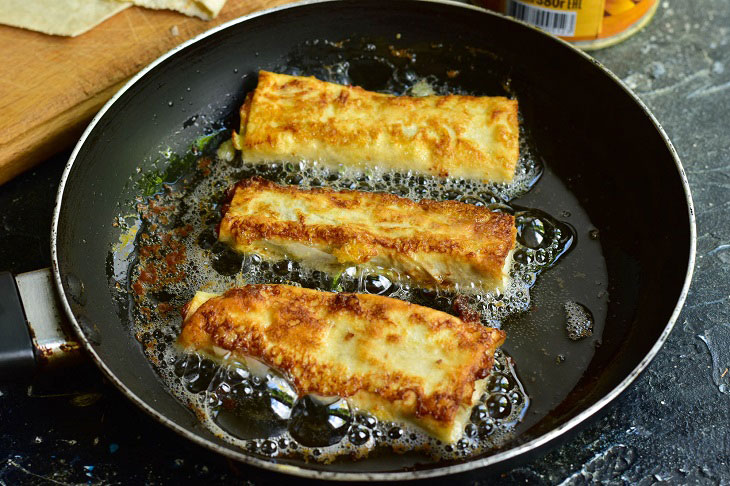 9. Lay out the sweet rolls on a paper towel. After a minute, transfer them to a dish. Put a sprig of mint on top, so the rolls with condensed milk and walnuts will look more impressive and attractive.
Serve them immediately or after they have cooled down a bit. They go best with hot and strong tea.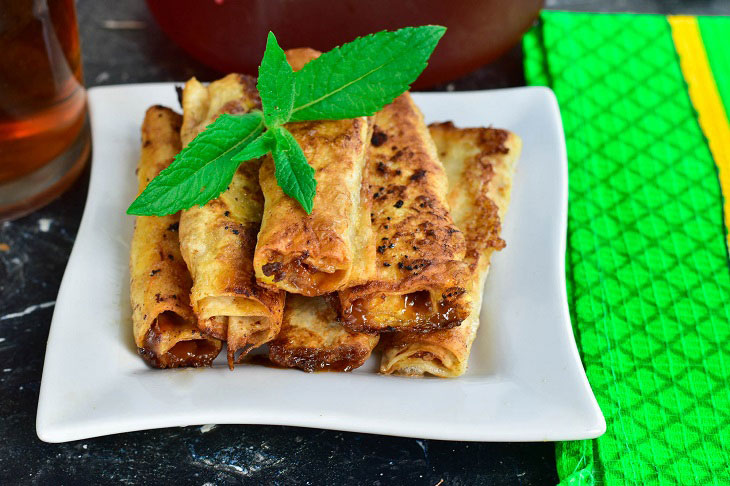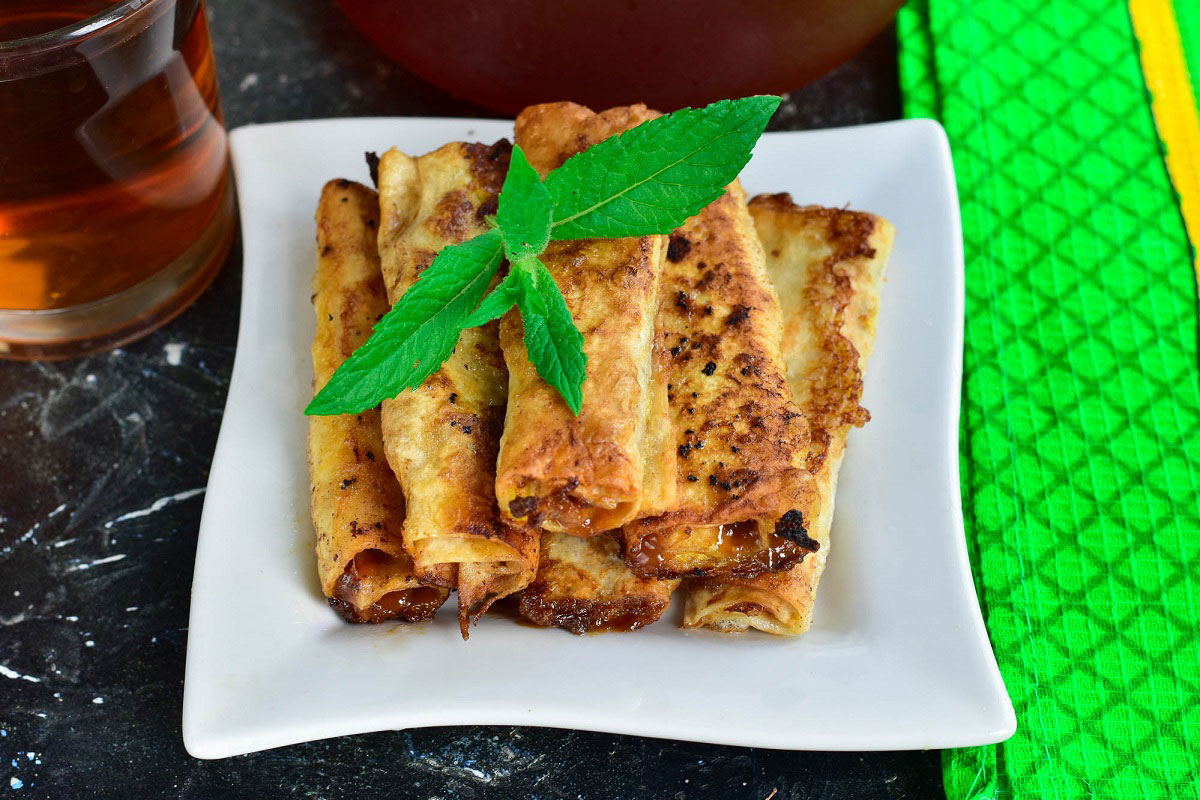 Bon appetit!