Fruit and berry ice cream… In the Soviet years, you could buy it for only 7 kopecks! This delicacy was sold in paper cups, and a wooden stick was certainly attached to it. And most importantly, ice cream was made exclusively from natural ingredients.
The basis was water and puree or juice of fruits or berries. Sugar was used as a sweetener. Cornstarch served as a stabilizer. And be sure to add citric acid and fresh lemon juice. The last two ingredients were used to prevent the formation of large crystals. All of the above products are quite affordable and currently. Therefore, let's use the recipe below and prepare delicious raspberry ice cream according to GOST.
Ingredients:
Fresh raspberries –
Water –
Sugar –
Corn starch –
Citric acid –
Fresh lemon juice –
Paper cups – 3-4 pcs.
Ice cream maker – 1 pc.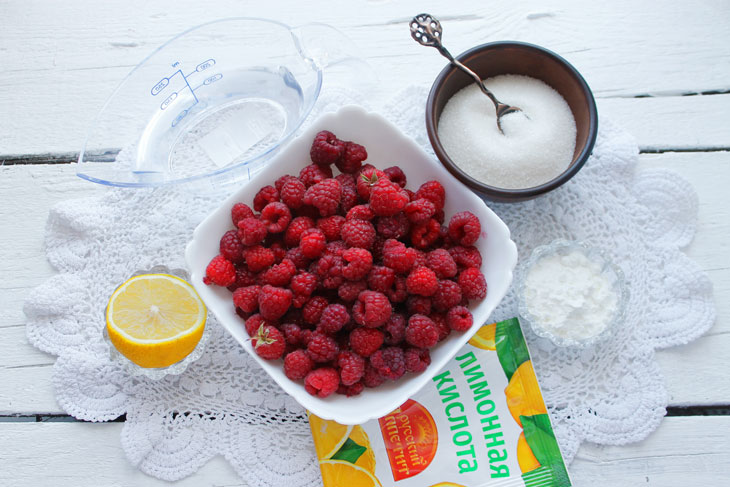 How to cook:
1. Sort the raspberries, remove the tails from the berries. Place the raspberries in a colander and rinse well under cold running water. Let the water drain.
To make ice cream, use only ripe sweet raspberries.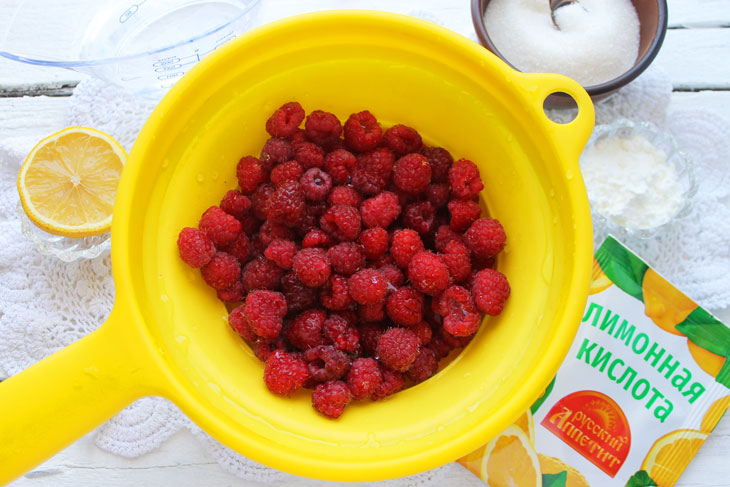 2. Then transfer the berries to the blender bowl. Grind the raspberries into a puree. Send the resulting puree to the refrigerator.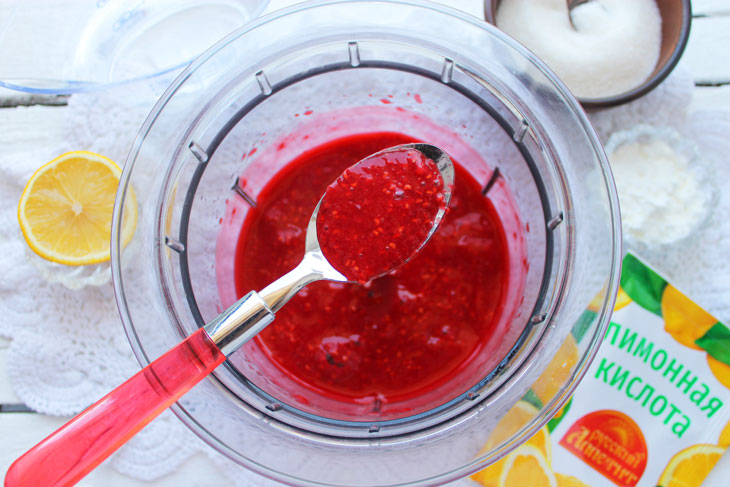 3. Pour 200 ml of water into a saucepan. Pour in the sugar. Bring the contents to a boil and boil the syrup for 1 minute.
4. Add citric acid and continue to cook the syrup for 1 more minute.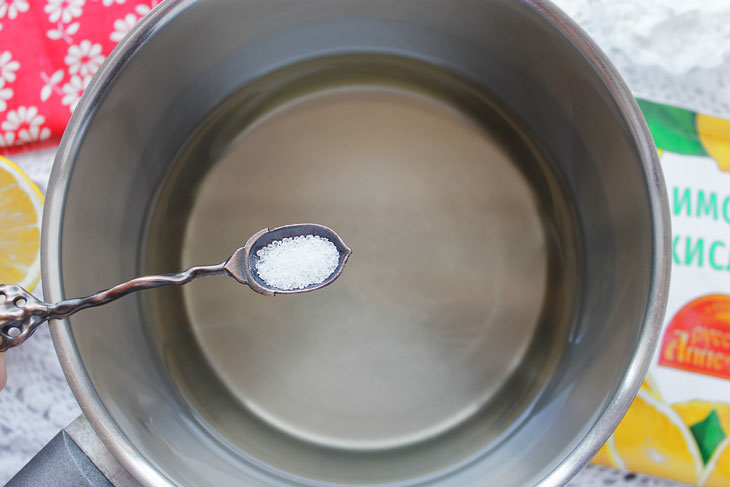 5. Stir the corn starch into the remaining 30 ml of water.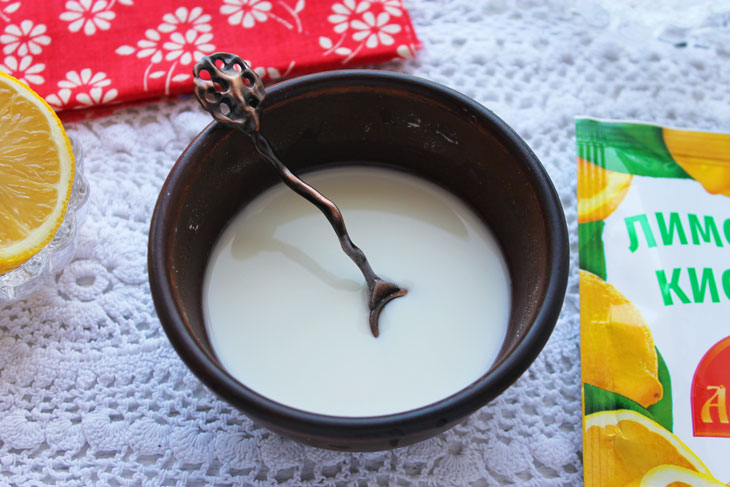 6. Pour the starch mixture into the boiling syrup and, stirring along the bottom, wait until it is brewed (it will become like jelly in consistency). Then remove the pan from the heat and let the contents cool to room temperature. And then send the jelly to the refrigerator for 30 minutes.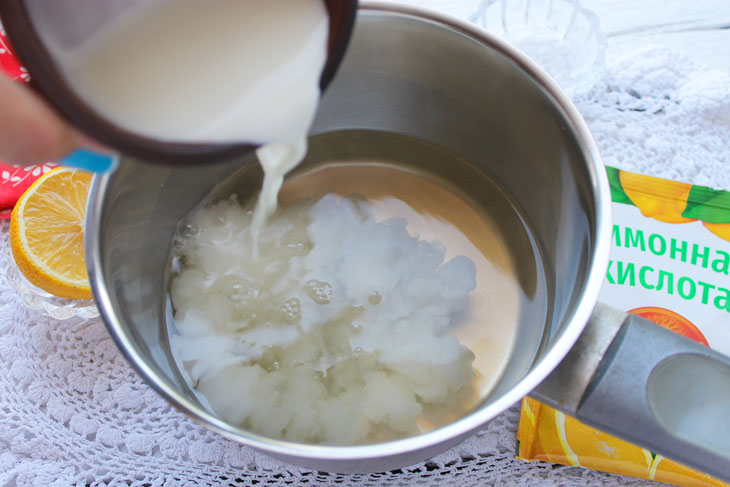 7. Then combine the jelly and raspberry puree. Add lemon juice.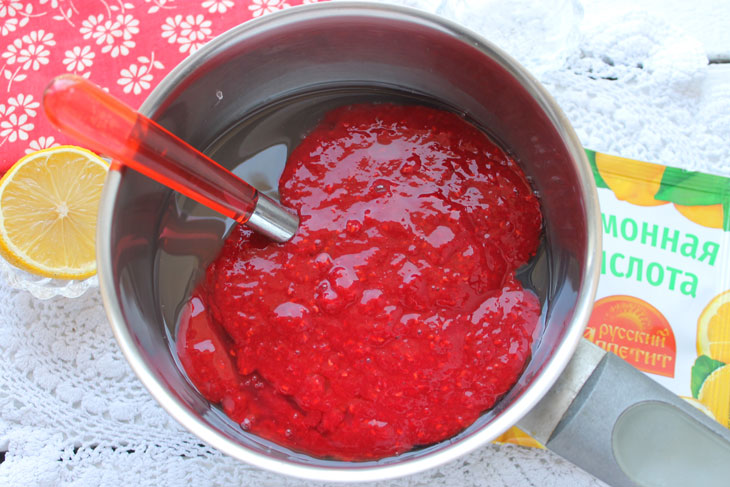 8. Mix thoroughly.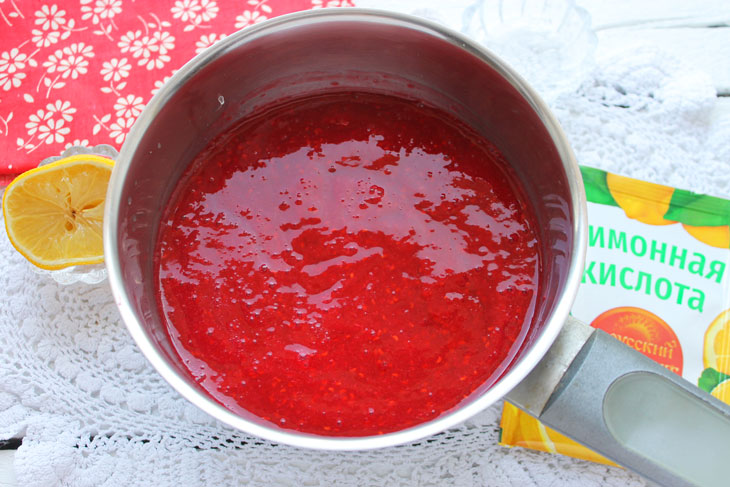 9. Pour the resulting mixture into an ice cream bowl. Freeze 30 minutes.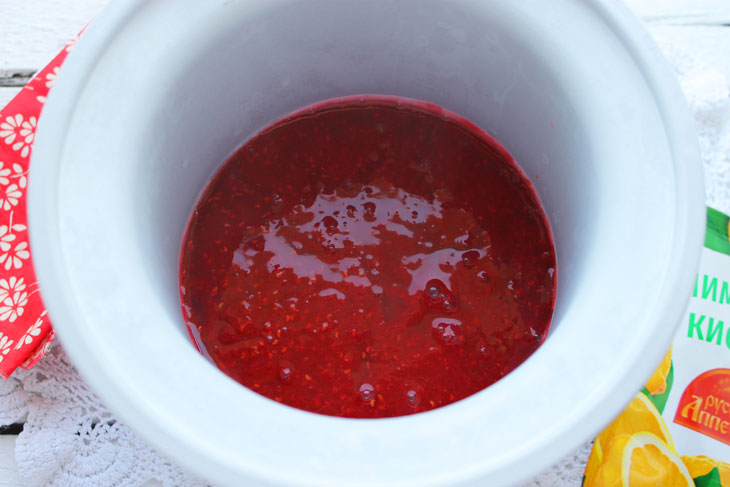 10. Next, scoop the raspberry ice cream into cups. You should get 3-4 cups depending on their volume. Put the cups in the freezer for 2-3 hours.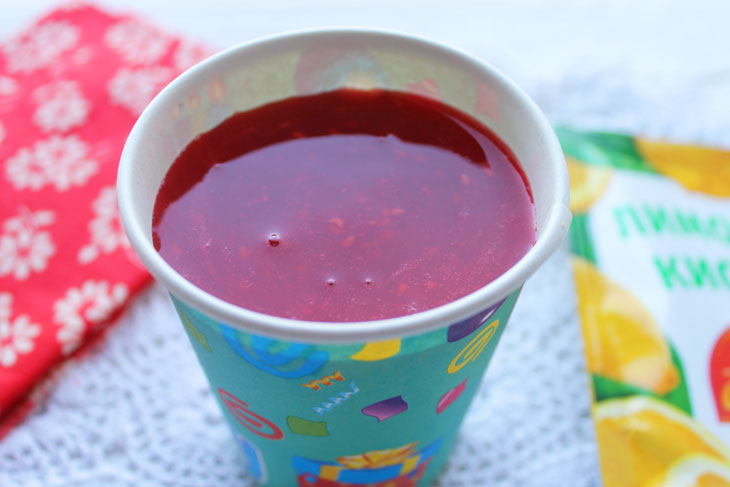 After the specified time, raspberry ice cream according to GOST will be ready for use. Eat to your health!
According to this recipe, you can make no less delicious ice cream from ripe juicy strawberries.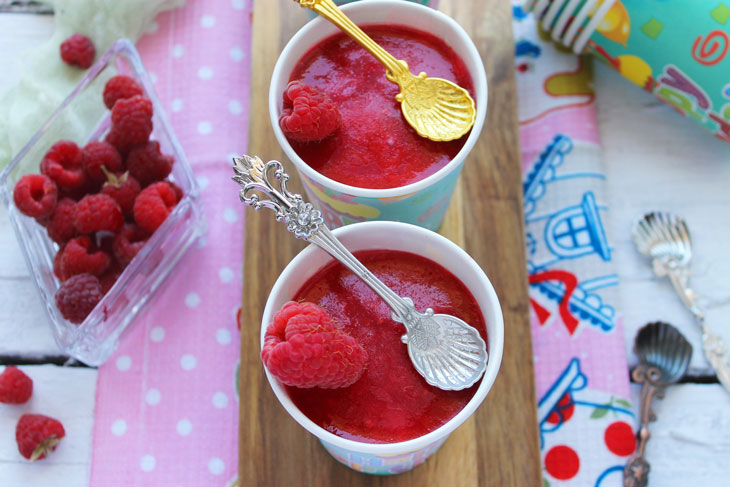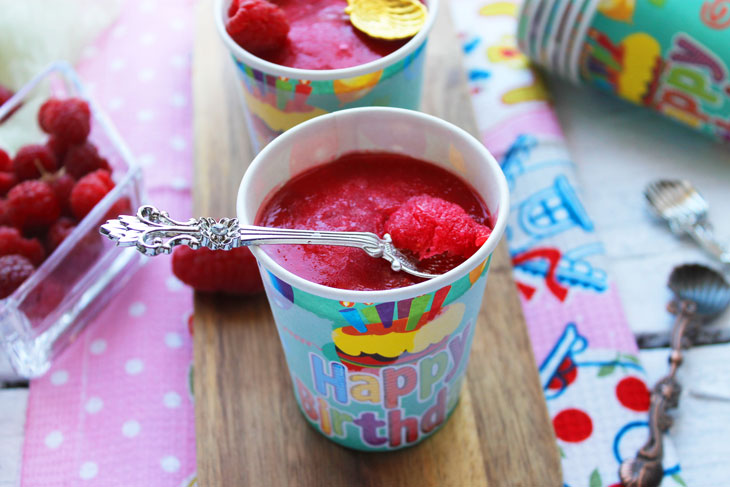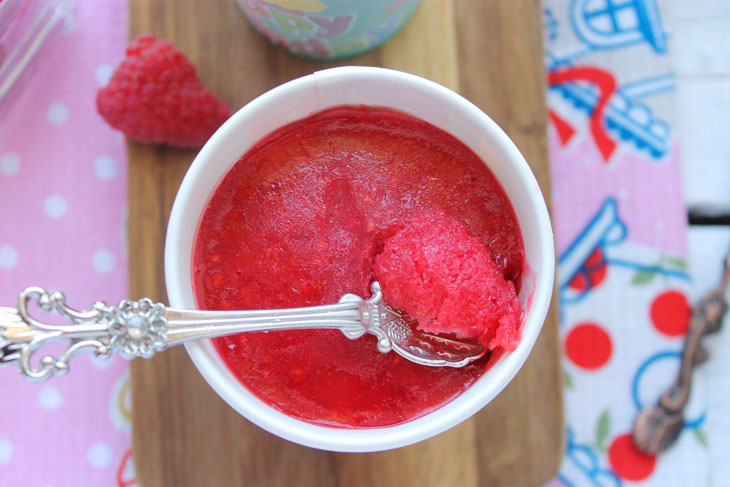 Enjoy your meal!